EquiLend a US based Multi-national Company needed a new location to house its booming business. The vision for this office started with a merger with another MNC Stonewain'. Our team at Bel-Aide supported EquiLend and Stonewain to create a new workplace design – a base for their union in India.
Bel-Aide Supported EquiLend and Stonewain to Create a New Workplace Design – a Base for their Union in India | Bel-Aide
Visit: Bel-Aide
As a global financial technology, data and analytics firm, EquiLend asked for an aesthetic that is true to its other international offices. A slash of blue with a sweep of grey and a little bit of orange brought home the language of its New York office.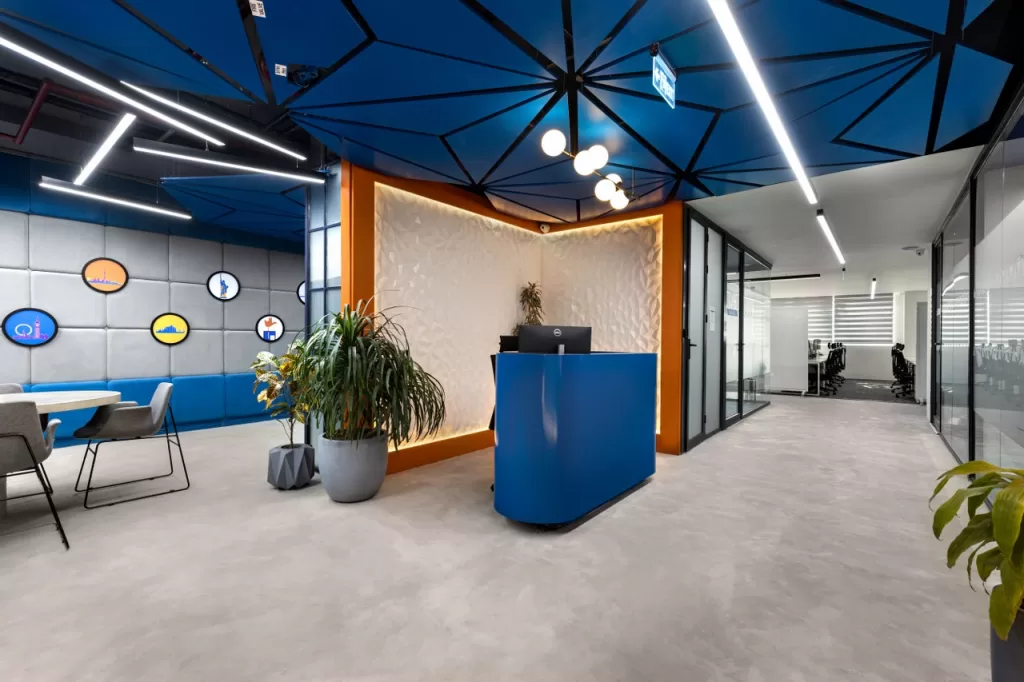 We consciously incorporated exposed concrete in the material palette as a reflection of brutalist charm of its genus loci, the city Chandigarh.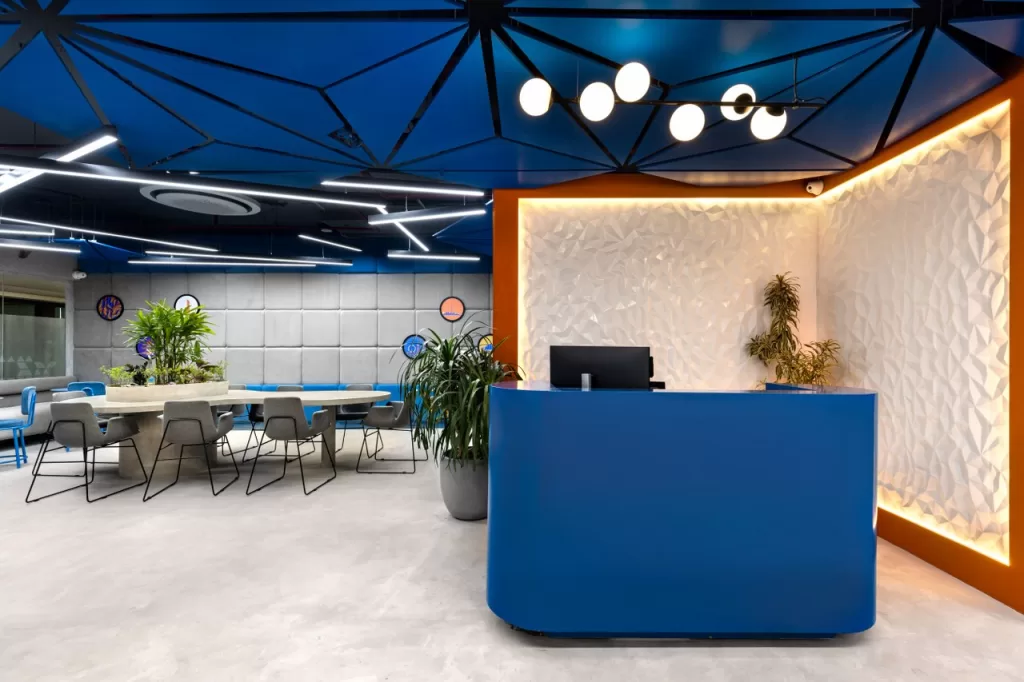 This went in line with our neighbourhood concept that honours individuality and sense of place across the floor. To achieve our foresight we found flooring finishes from Mumbai based surface design studio EVOLVE INDIA to be a quintessential recourse.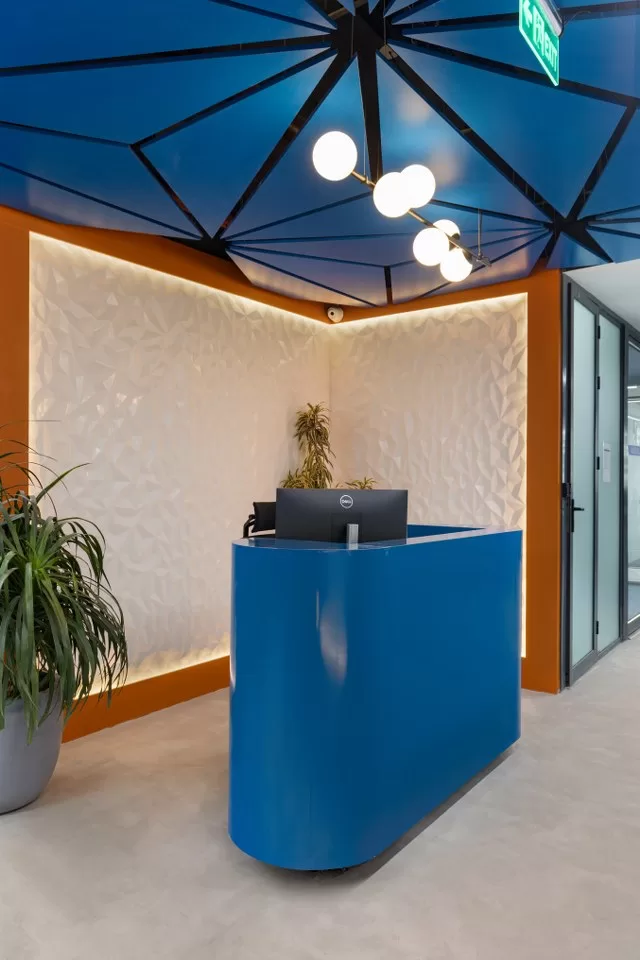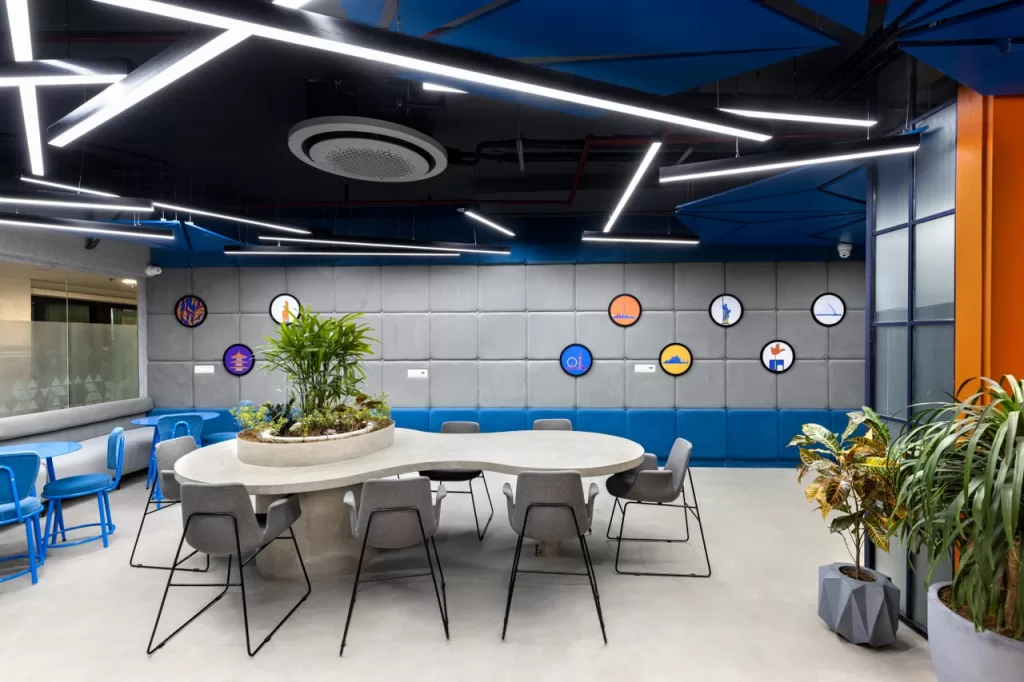 Spread across 5000 sq ft the project is titled 'The Merger', as the design reflects the marriage between the two firms. From patterned polygons meeting the staggered lights, to vivid-ness of ceiling confabbing with the dullness of concrete, 'The Merger' oddly brings in elements that stands unique while being part of the whole. For instance, the space celebrates a curvy table amongst the straight and box-y spaces.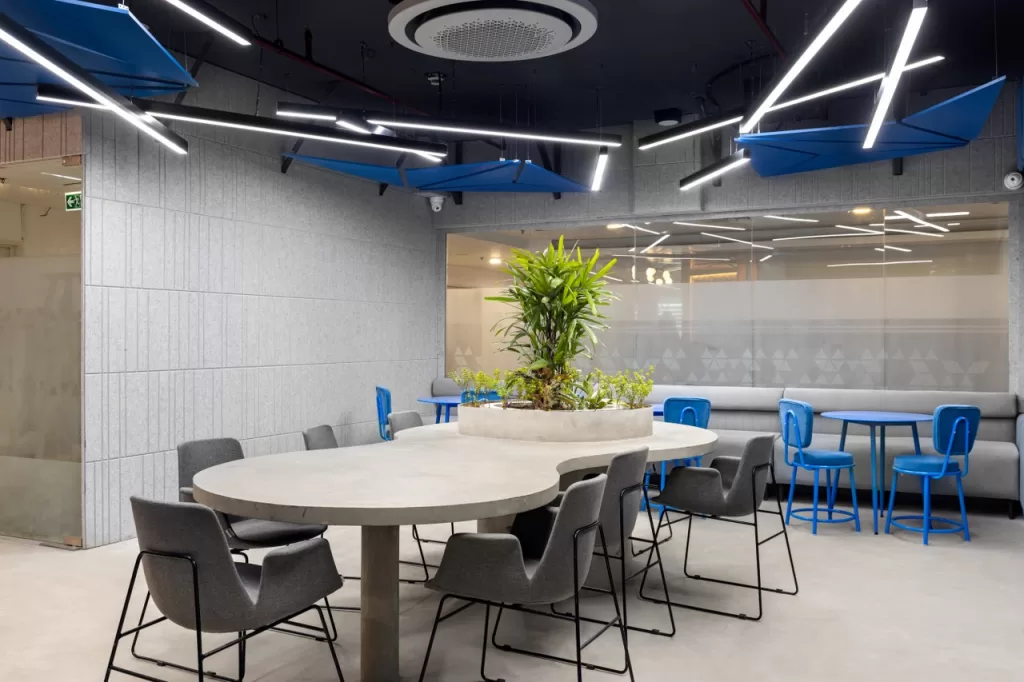 The facility houses roughly around 100 employees. Planning is function-driven and consists of a Reception, Huddle rooms, Workstation area and a De-escalating space. As you enter the premise, a small reception welcomes you. It acts as a cross-road between de-escalating area and the formal work space. The design was such to provide formal and informal chance encounters.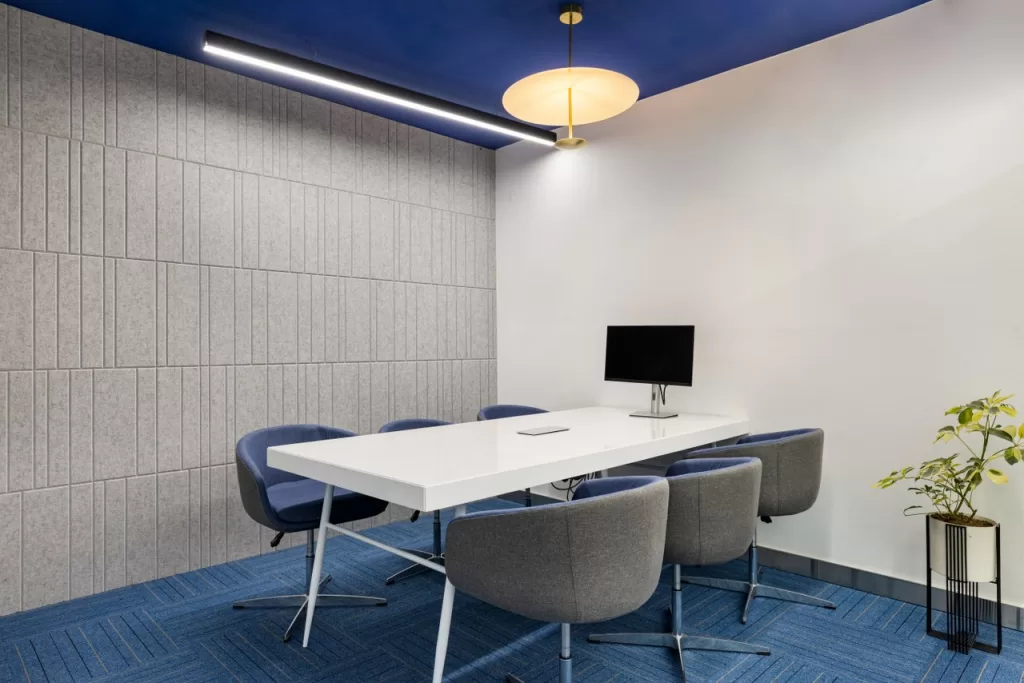 The de-escalating area provided a much desired collaborative space that could hold private dialogues, formal meetings and also act as an unwinding sanctuary for the busy minds. To open up the whole space glass partitions were used in the huddle rooms to integrate transparency while tailor made acoustic panels were used to ensure acoustic privacy.
The formal areas are kept relatively neutral so that overwhelming amount of colour from the common spaces tunes out when entering the working zone. Providing a blank canvas only to be domesticated by its inhabitants.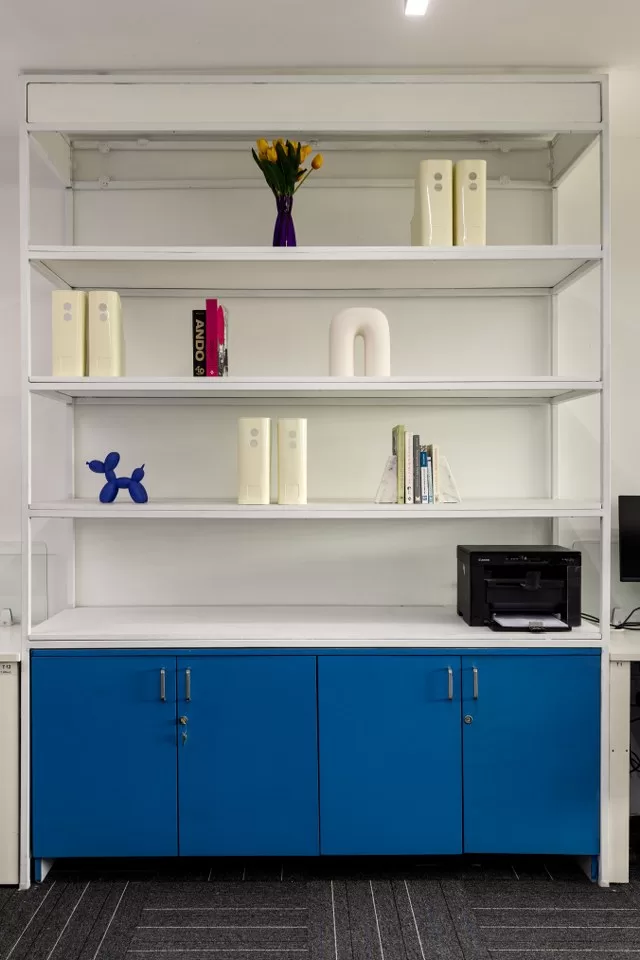 Custom artworks used in the project, depicts vision of the company in a glimpse. A local Chandigarh based artist was commissioned to design a Graffiti embodying the company's mission. Bespoke lighting for reception and huddle rooms was sourced from Mumbai based design studio 'Hatsu'.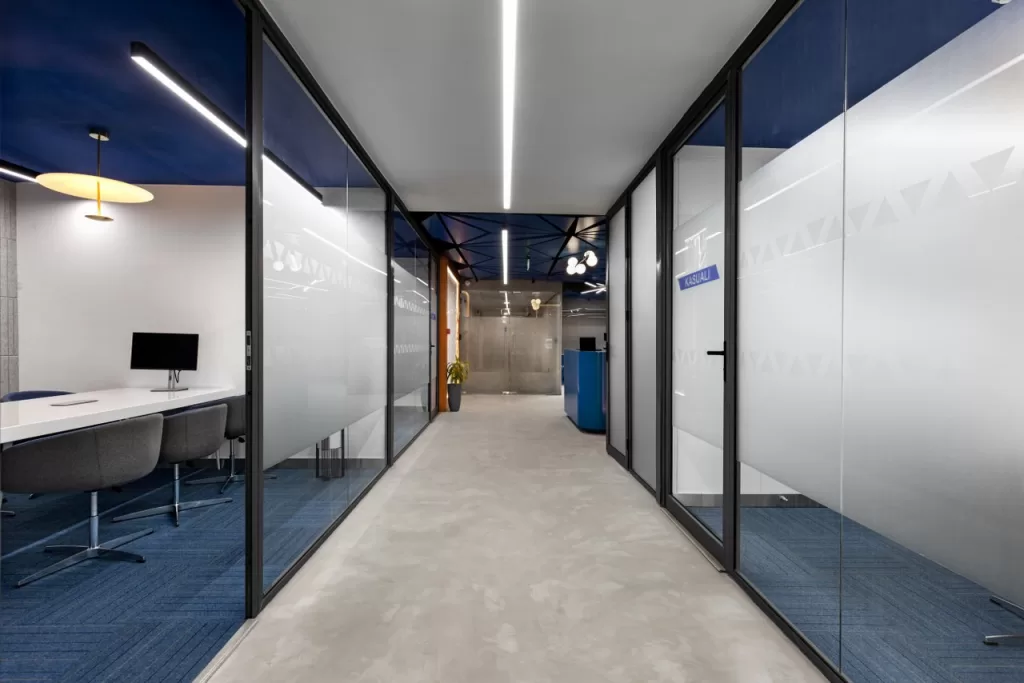 Ar. Mridha Khanna, spoke about the challenges involved in the project – "As designers we idealise the design vision, but many a times the on-site iterations end up becoming the essence of the project". Originally designed to be an exposed ceiling, the site's imperfection led us to design matrix of polygons in the ceiling, mimicking the EquiLend logo.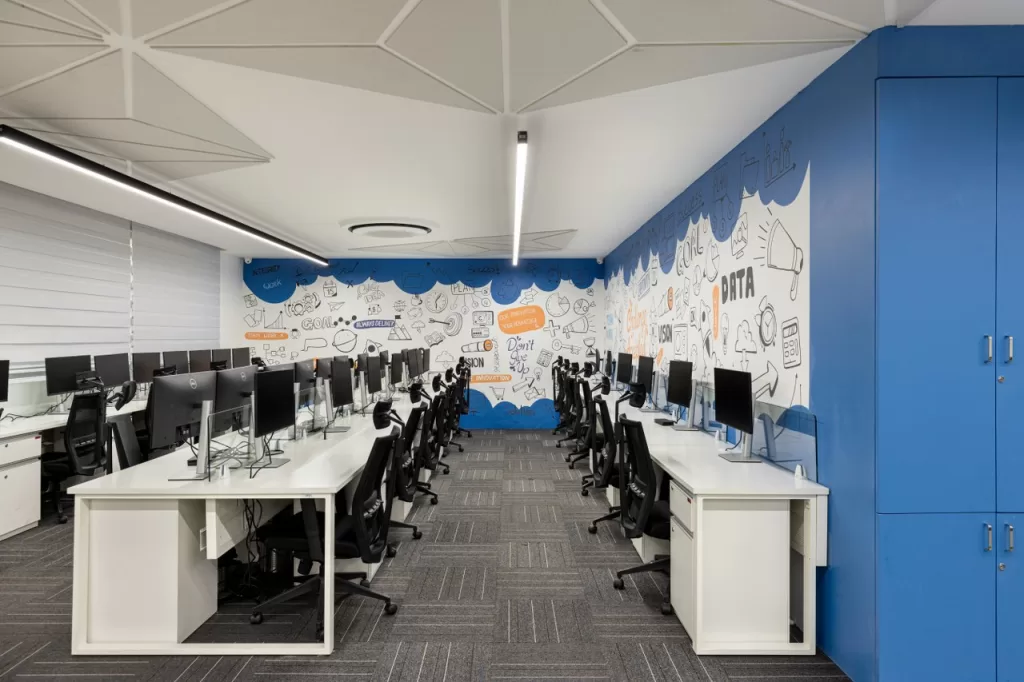 Today we cannot imagine this project without this anomaly, that has becomes its recognisable feature. In the end, the office offers an eclectic environment for the employees to gather, create and innovate.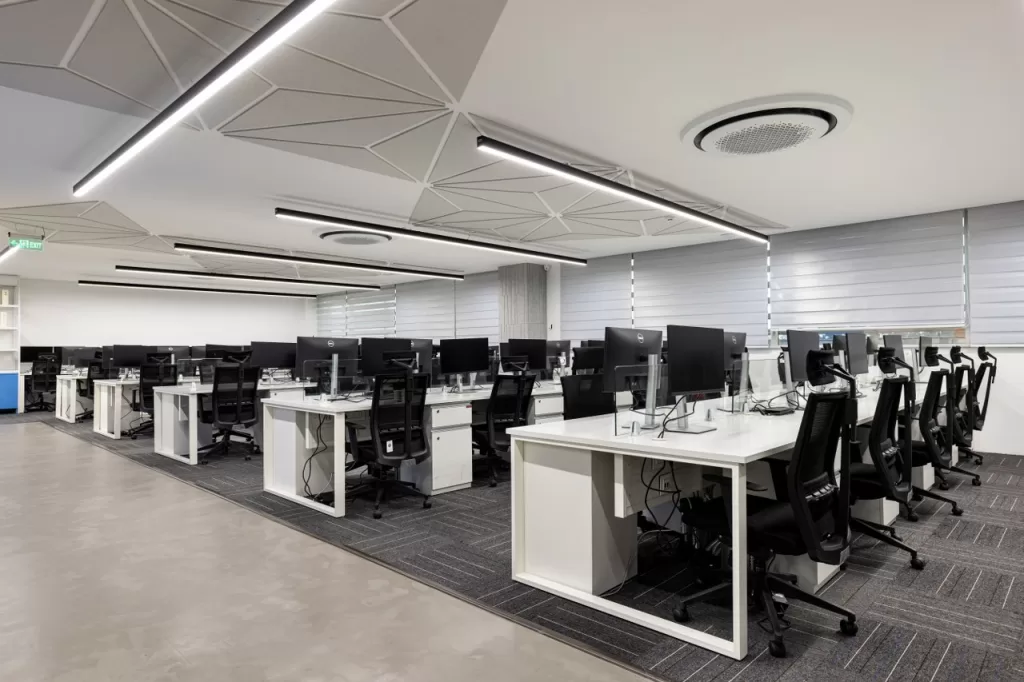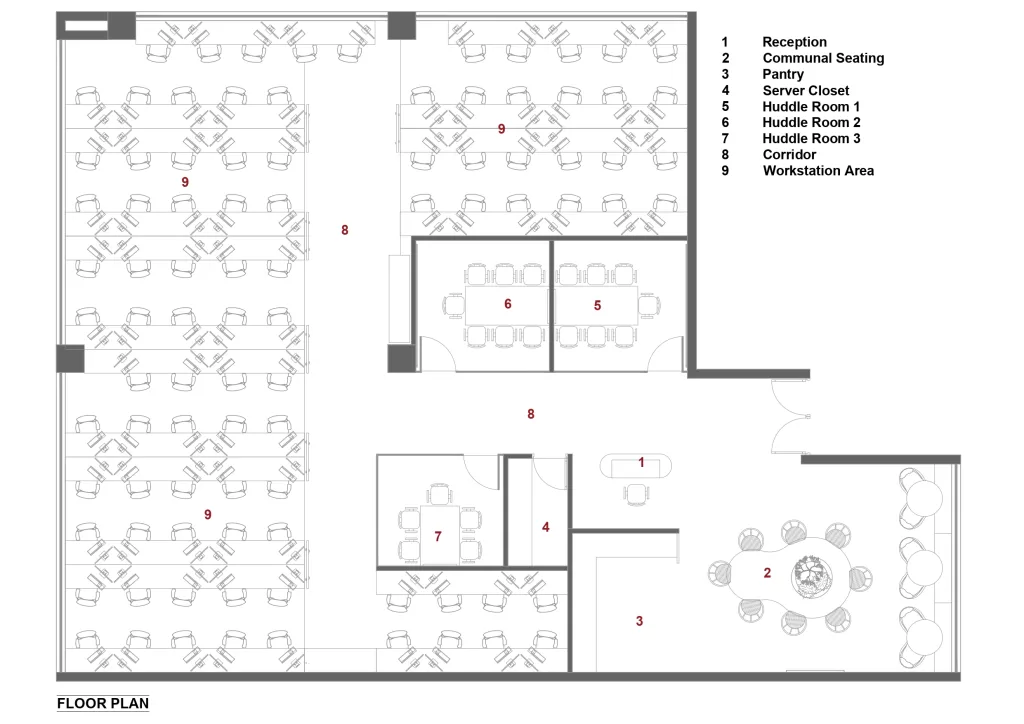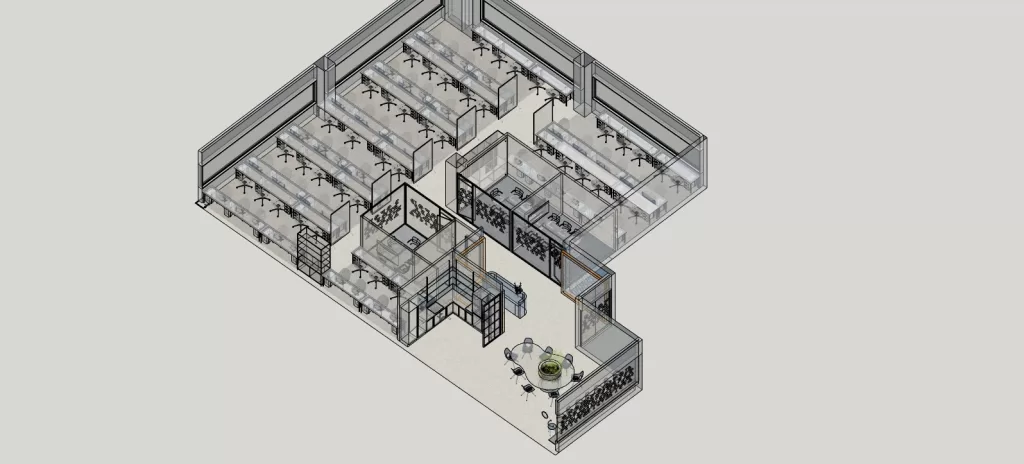 Fact File
Designed by: Bel-Aide
Project Type: Office Interior Design
Project Name: The Merger
Location: Chandigarh
Year Built: 2023
Duration of the project: 5 Months
Project Size: 5000 Sq.ft
Project Cost: 1.25 Crore
Principal Architect: Ar. Mridha Khanna
Design Credits: Meenu Naryal
Execution Team Credits: Ar. Sudhir Khetarpal & Rajesh Sharma
Photograph Courtesy: Purnesh Dev Nikhanj
Products / Materials / Vendors: Lighting – Hatsu / Furniture – Redoak furniture, / Flooring – Evolve / Paint – Asian paints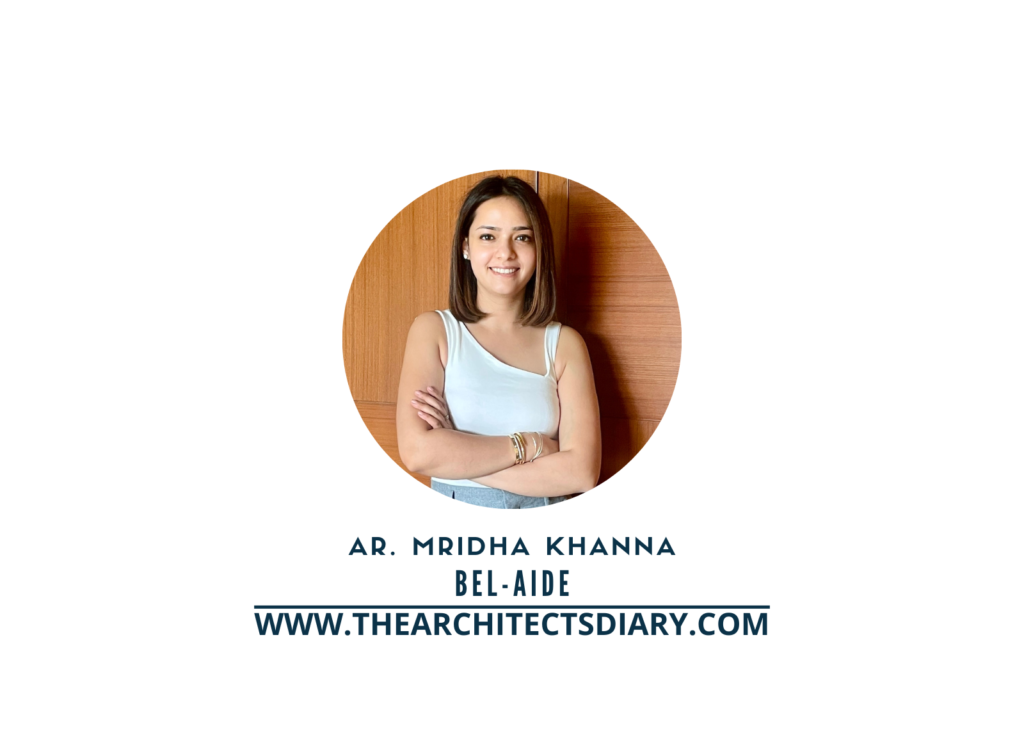 Firm's Website Link: Bel-Aide
Firm's Instagram Link: Bel-Aide
For Similar Projects >> Work Ethics are Combined with Transparent Work Culture in this Dubai Office
The post Bel-Aide Supported EquiLend and Stonewain to Create a New Workplace Design – a Base for their Union in India | Bel-Aide appeared first on The Architects Diary.