"Visit the site often, give a patient ear to it's murmurs." – B.V. Doshi
Balkrishna Vithaldas Doshi, although having closely worked with and influenced by the style of the renowned French architect, Le Corbusier, Doshi's Indian works, quite evidently, were deeply rooted in the culture and psyche of the Indian people. He stood out with his idiosyncratic architectural style in post-Independent India and inspired generations of Architects with his signature "Doshi" designs!
"The Architect's Diary" has meticulously curated a list of B.V. Doshi Designs – Less known Works of a Great Architectural Icon.
"One cannot be just an Architect, I thought to myself. The idea is to become a Sthapati."
'Sthapati' from Sanskrit translates to an 'Architect' who makes the Architecture (Sthapatya). All the rules, laws, and materials are useless, unless the Architect combines them, molds them, and shapes them in a way that a new Creation emerges! Such was the philosophy preached and practiced by THE MAN WHO LIVED ARCHITECTURE!
B.V. Doshi worked for the welfare of the people, giving true meaning and essence to phrase "Architecture of the People". He was not only a celebrated architect but was also a literary guide, an esteemed laureate, and a beloved teacher.
"Looking back, I have come to believe that my life over the years has been a long and rather unusual journey. A series of events have coalesced like drops of water that gradually became a spring, then a river, and then a part of many rivers. In the process, this journey traversed many lands, some open, some confined. There were times when the flow ebbed, even stopped, but those pauses gave rise to lakes, small and big. Then there came floods that rose above the banks and pulled me out of slumber.
Over the years, I have been to so many lands, forests and gardens in all the seasons. And in the process, like a river, I have gathered waters from a multitude of regions, flora and fauna and culture enriched by the wisdom of their visionaries. These travels have helped to answer innumerable questions. Just as the muddy waters of a river at the source clear up as it flows on, I have gained insight and clarity about the world around me." – Balkrishna V. Doshi (1927-2023)
Tagore Memorial Hall, Ahmedabad
Le Corbusier had designed the Sanskar Kendra as a part of the cultural center of Ahmedabad and had proposed two other buildings for performing arts which he had termed the "box of miracles" for professional artists and the "spontaneous theatre" for amateur artists. They were never built. In the 1960s, Ahmedabad Municipal Corporation commissioned B. V. Doshi to design the hall dedicated to Rabindranath Tagore at the same site. He completed the design in 1961. The hall was built from 1966 to 1971 under Mahendra Raj, a structural engineer.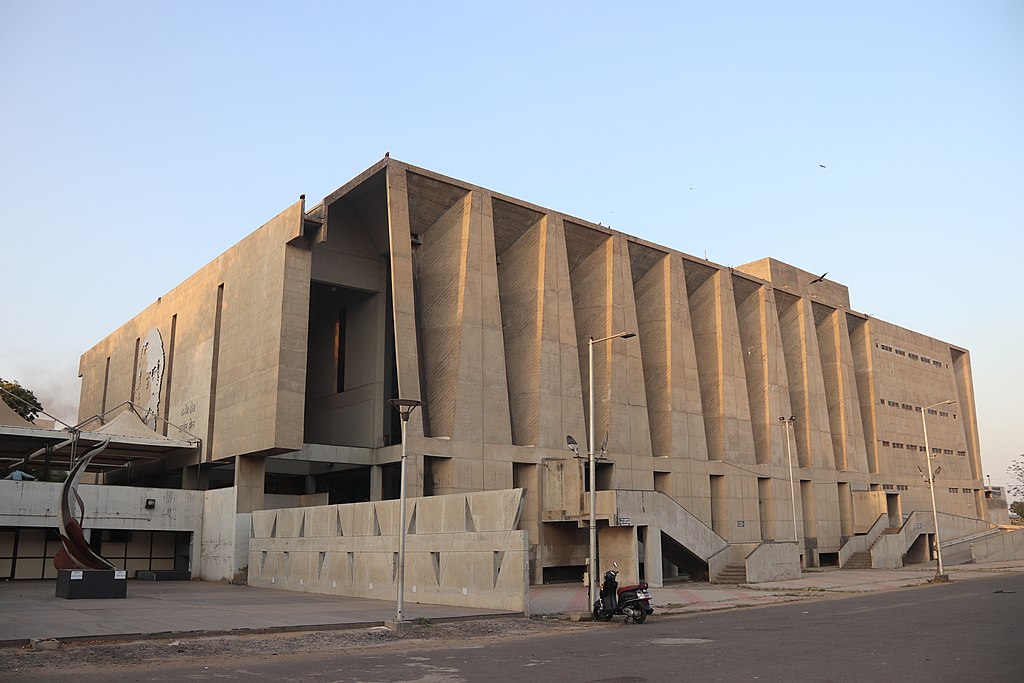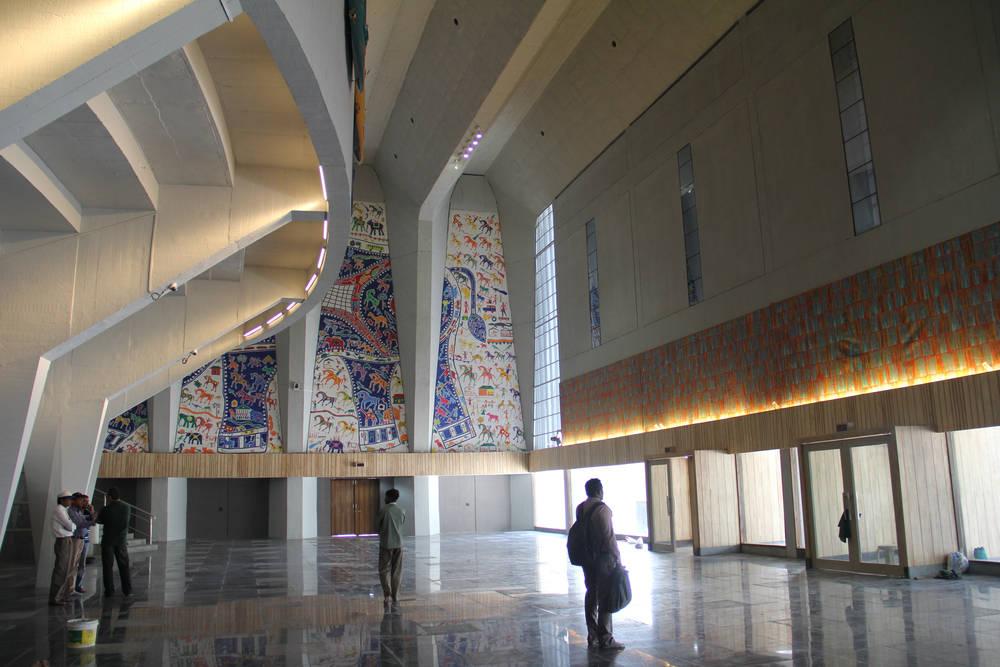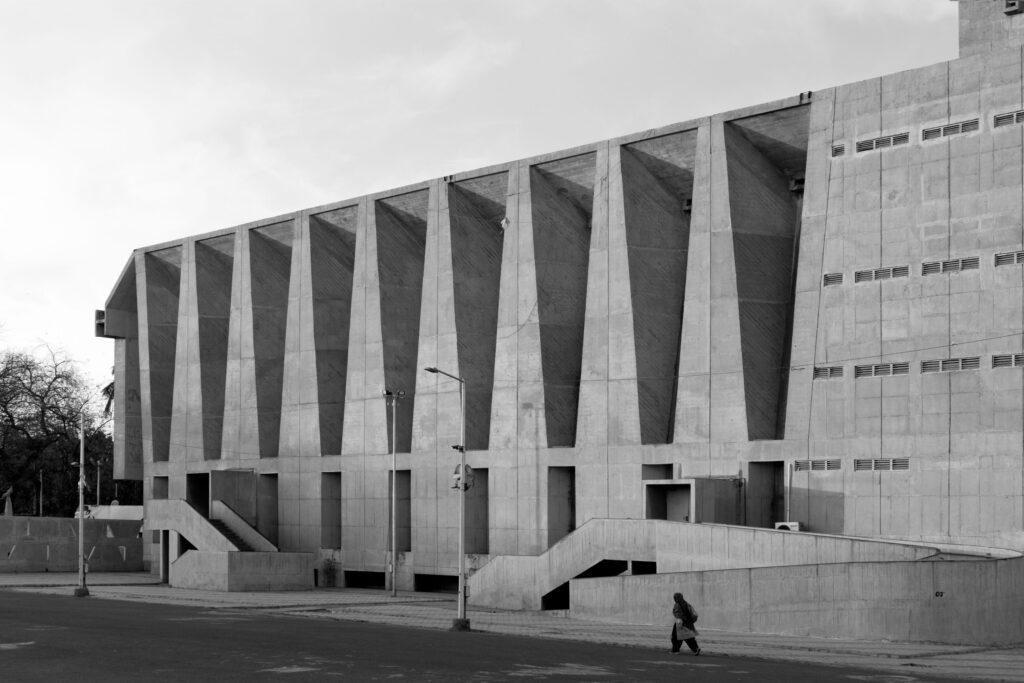 Premabhai Hall, Ahmedabad
"A good theatre…is the extension of the most active and creative part of a city. It is a place where all artists meet and recreate a new image of life." Designed as a public theatre, Premabhai Hall, a largely concrete building, houses an auditorium, vast interior corridors and public gathering spaces." – B. V. Doshi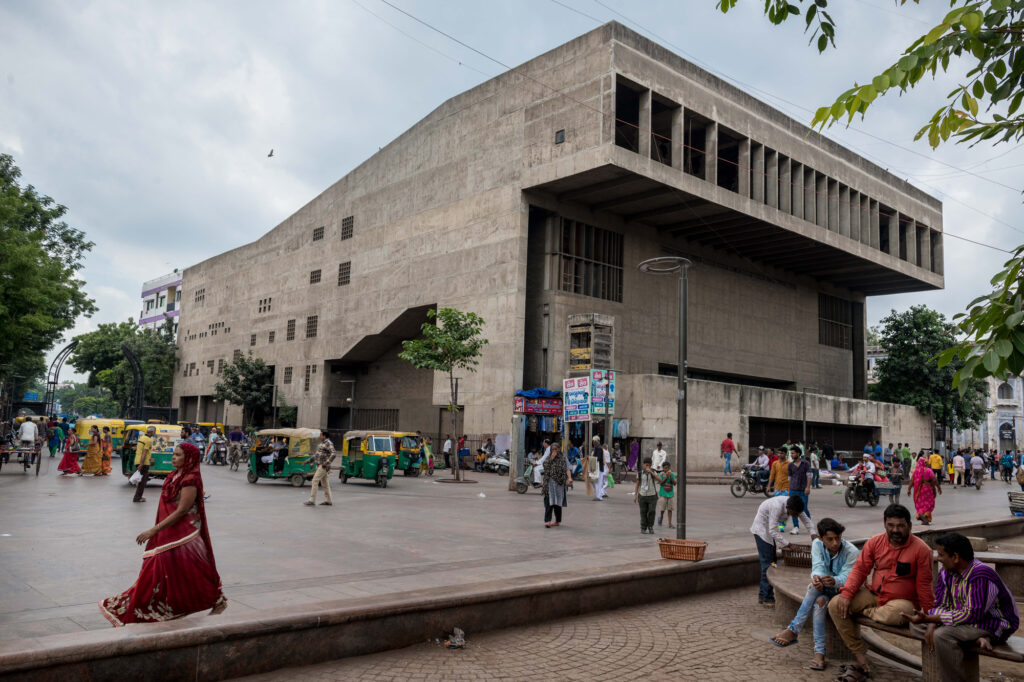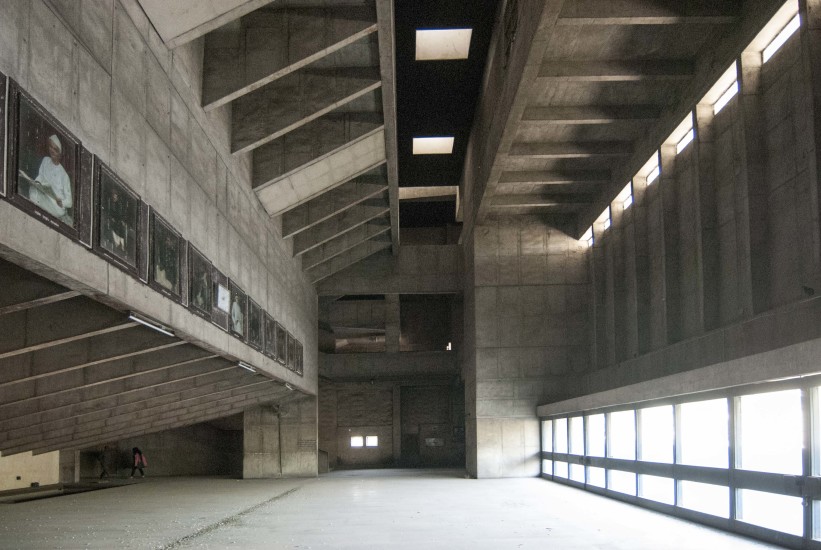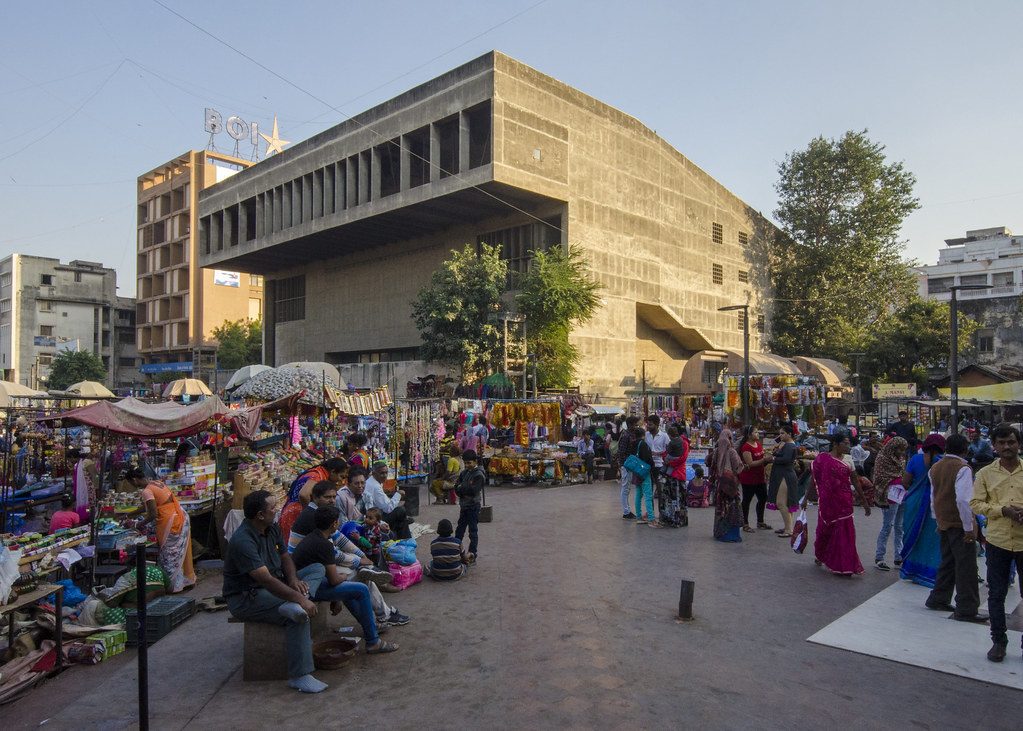 Kamala House, Ahmedabad
Informed by both Western and Eastern designs, Kamala House was named after Doshi's wife, and is the architect's personal residence. Doshi relies on a sustainable and economical approach. Natural light is maximized and streams throughout, while cavity walls trap and minimize heat.
NIFT – Delhi
NIFT was set up at Delhi in 1986 and had only one programme of Fashion Design in its first year. The campus initially started functioning from a temporary two-room setup in its formative years and shifted to a full-fledged campus in 1994. The building designed by Dr. B.V. Doshi is based on the concept of a central step-well to conserve rainwater, a traditional Indian Baoli, and is listed as one of the modern Iconic architecture of Delhi. NIFT at that time had only four programmes, two at the master level (Garment Manufacturing Technology & Apparel Marketing and Management) and two at the bachelor level (Fashion Design and Accessory Design). Delhi is the largest campus that offers all programmes of NIFT i.e. seven bachelor and three master programmes and has the largest student strength.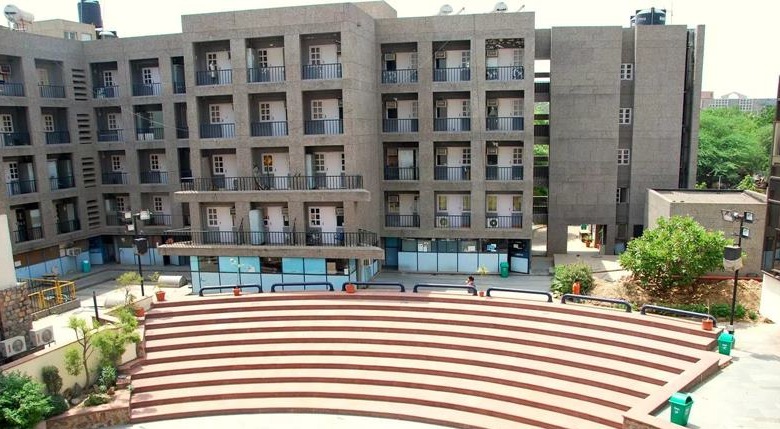 Central Bank of India, Ahmedabad
The Central Bank of India sits on the corner of one of the most important road junctions in Ahmedabad. You are bound to pass this iconic building sooner or later when exploring Ahmedabad from the back of a rickshaw. It is located between the east bank of the river, the New City, and the entrance to the Old City. The building sets itself apart from its surroundings with its massive concrete presence.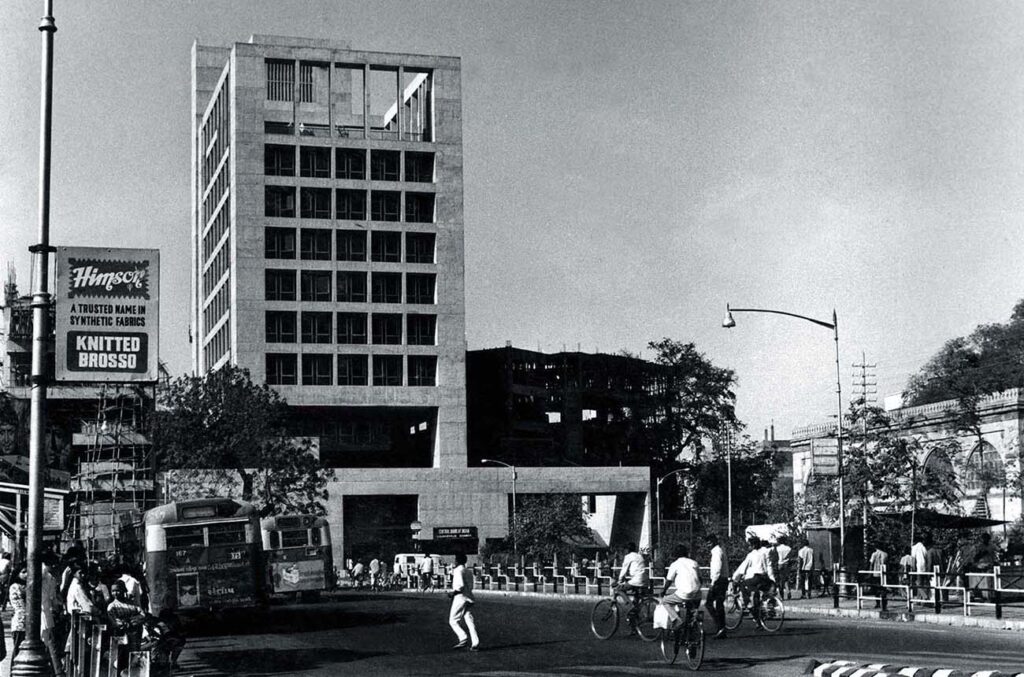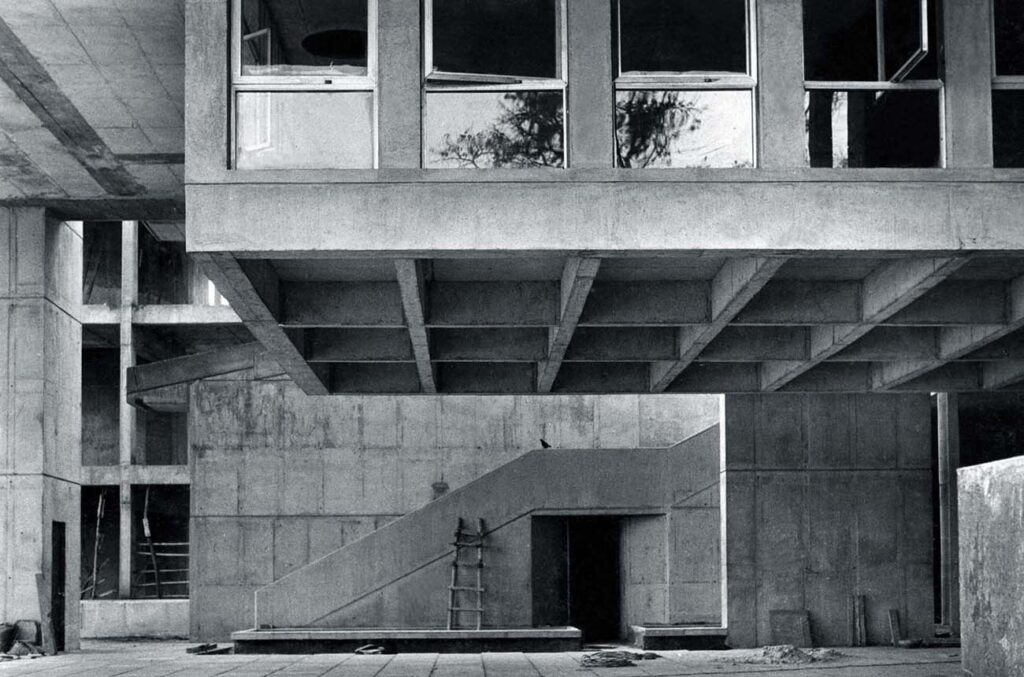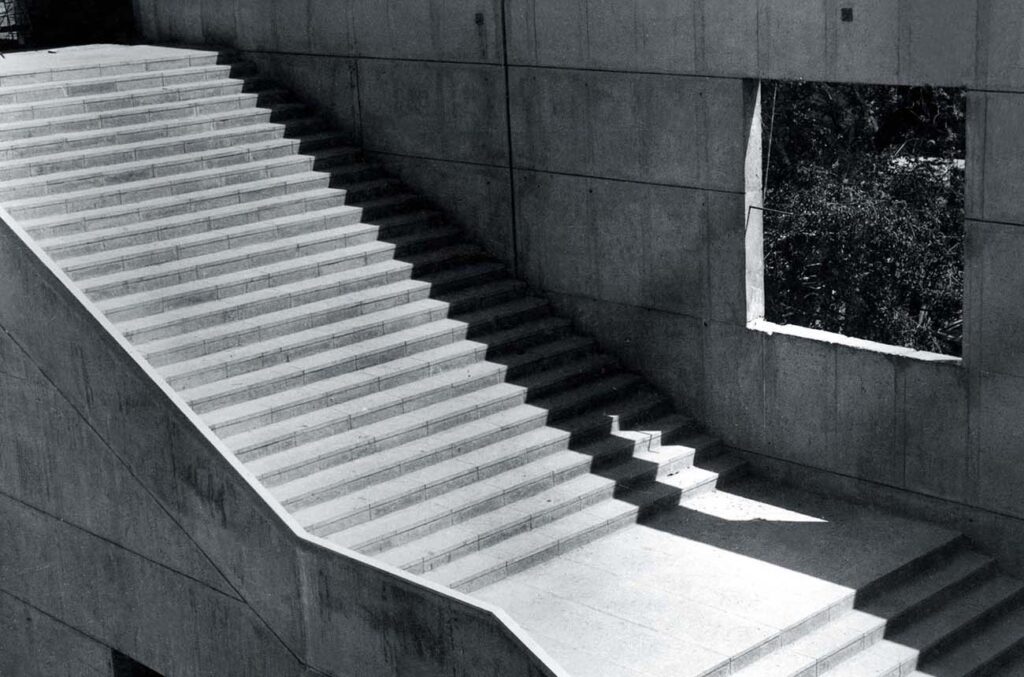 Atira Housing, Ahmedabad
Early in his Paris days, Doshi had dreamed of designing low-cost housing upon returning to India. His first independent commissions in Ahmedabad were for relatively luxurious dwellings, the Jhaveri and Chinubhai Houses, both of which made use of pilotis, louvers, and concrete cantilevering. In 1957 Doschi was also approached by Vikram Sarabhai with the task of designing flexible scientific laboratories for the university of Gujarat. The same year Doshi received the commission to design the low-cost housing for Atira (Ahmedabab Textile Industry's Research Association) staff.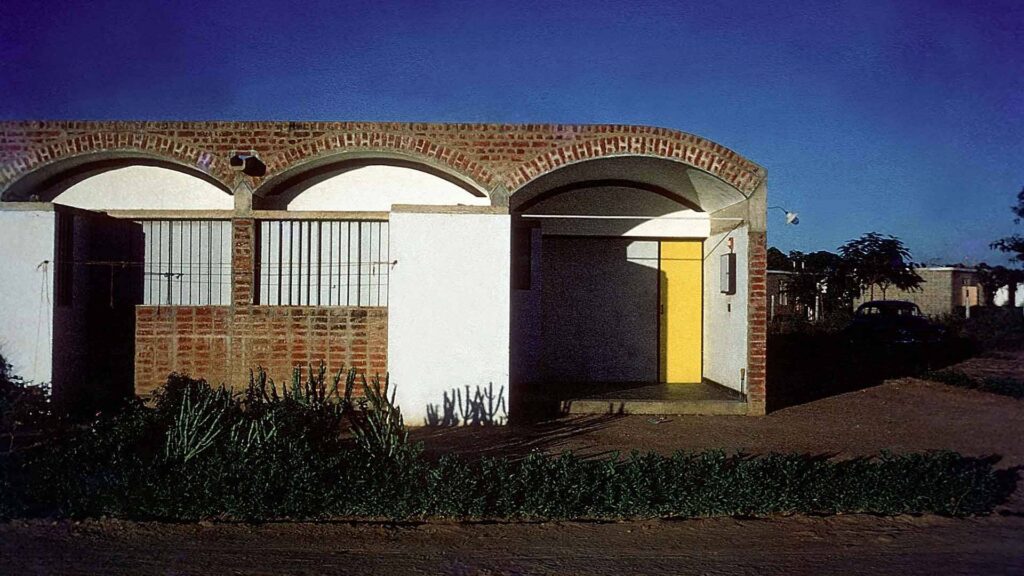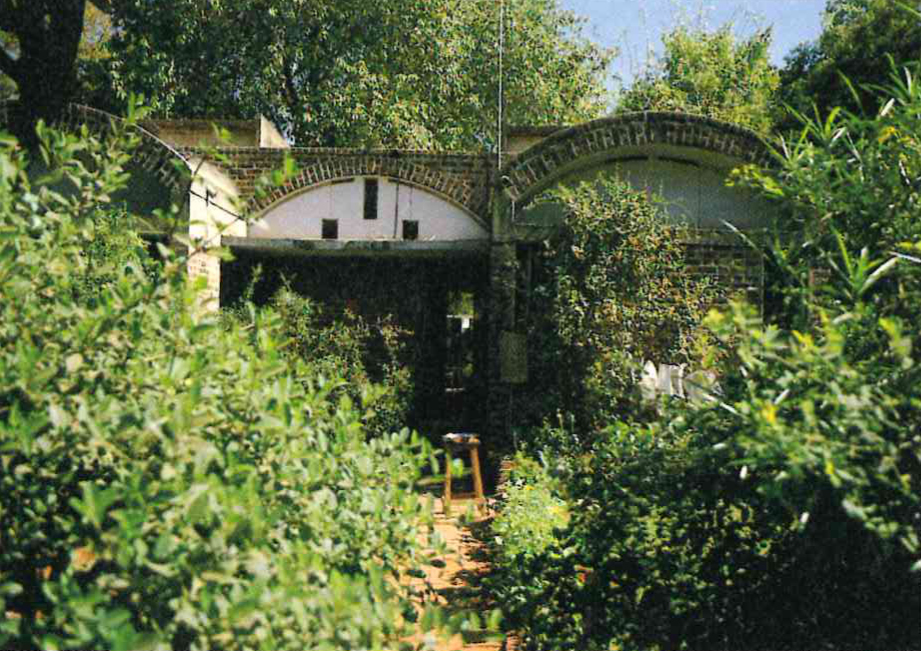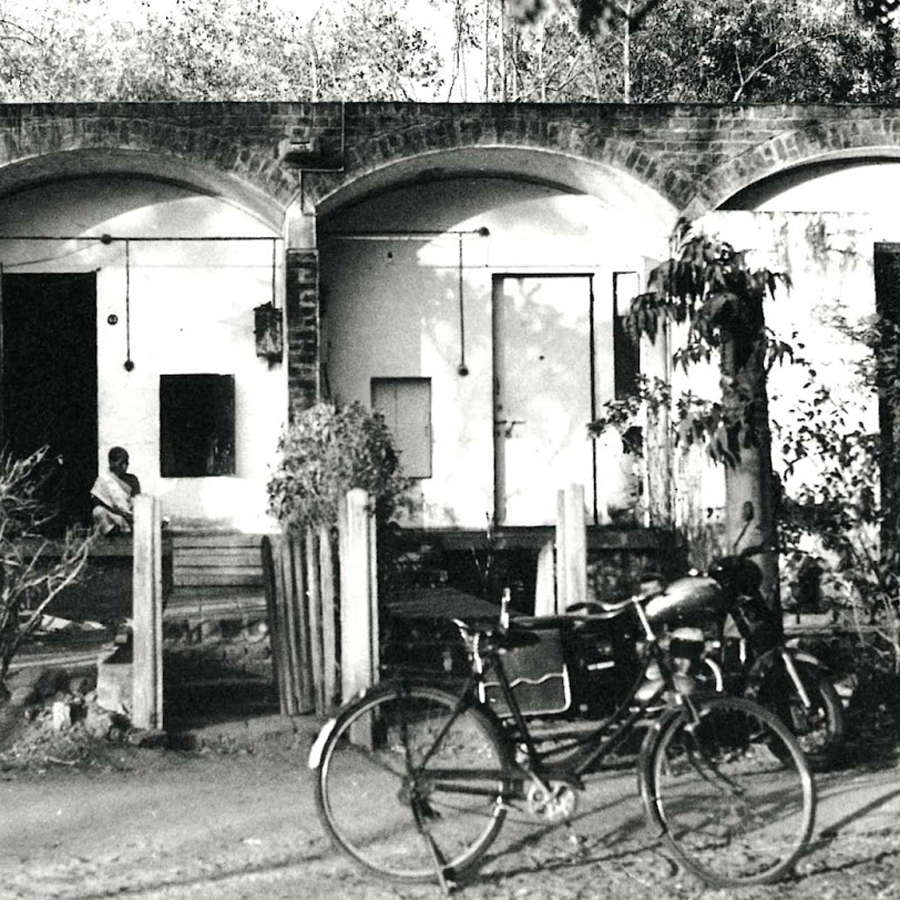 Shreyas Foundation, Ahmedabad
Shreyas Foundation was designed by the famous architect Shri Balkrishna Doshi. Later, additional buildings were designed by Shri Kamal Mangaldas.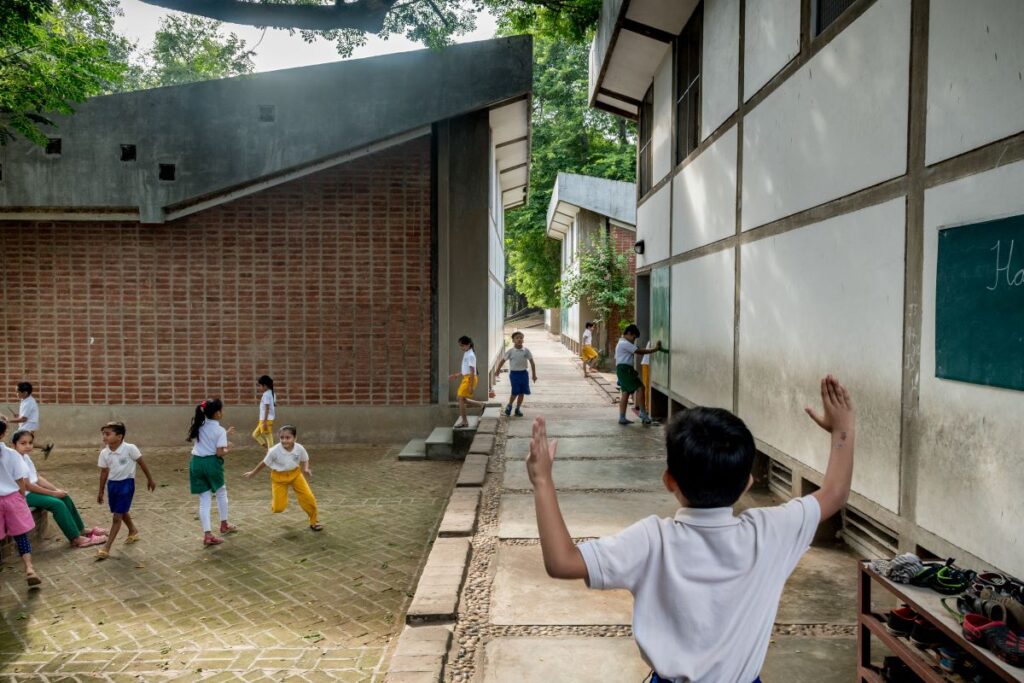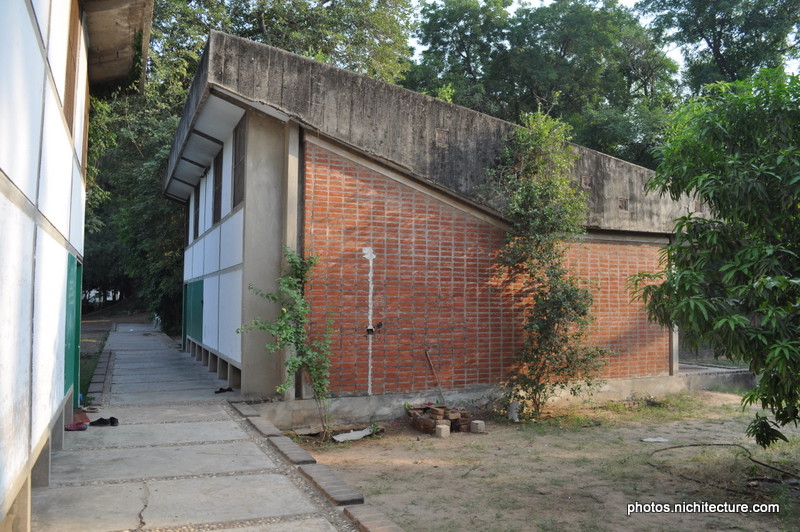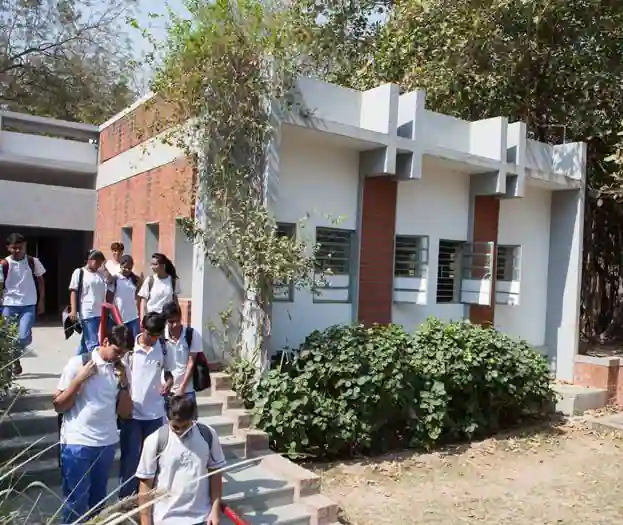 GSFC Township, Vadodara
The Indian government has a policy of decentralizing industries. To attract workers to locations outside their home states, townships have to be built to house them at subsidized rates in attractive surroundings. There are many such towns in India providing a wide variety of industry types. State governments have followed suit. The GSFC is one such organization. Its township on the outskirts of Vadodara (formerly Baroda) is one: an industrial township (1964-9) such company town. It is an example of an urban design where the architect has tried to deviate from the standard norms of company town design. Balkrishna V. Doshi, the architect for the township, in writing about the design for company towns, noted: In large township projects where the government controls finance,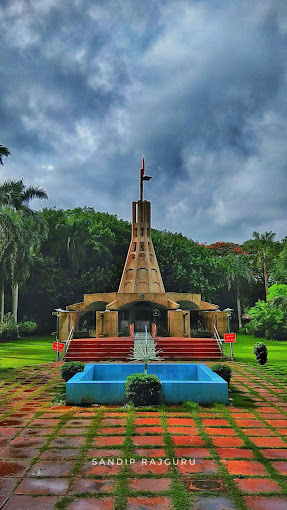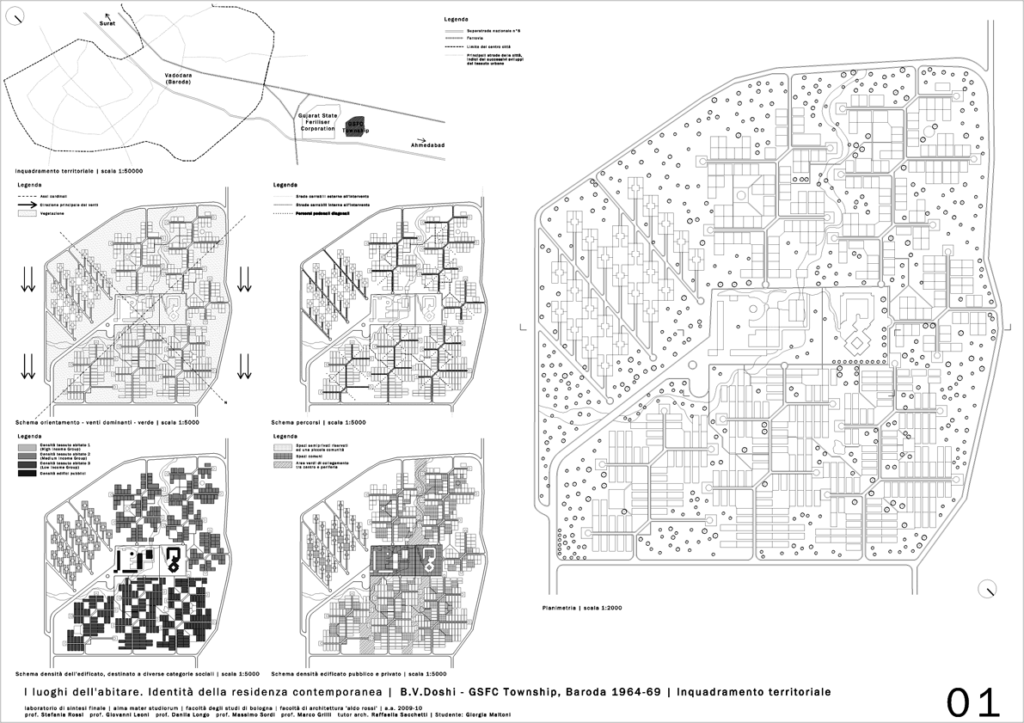 US Embassy Senior Officer Residence, New Delhi
The American Embassy in New Delhi stands as an example of Indian-American collaboration in design and craftsmanship, symbolic of the long friendship between India and the United States.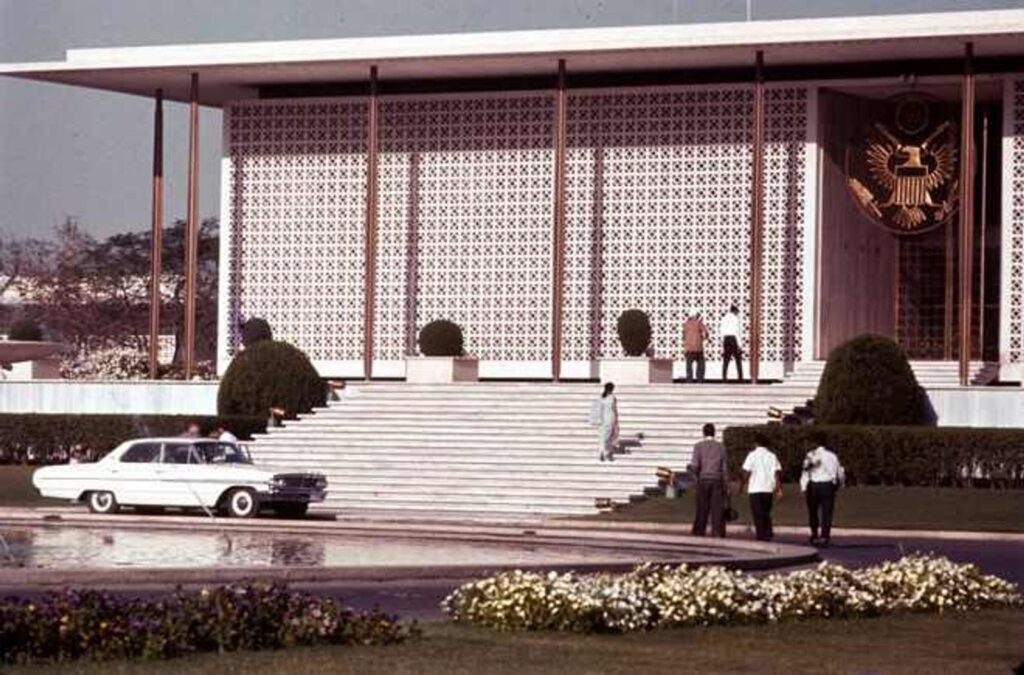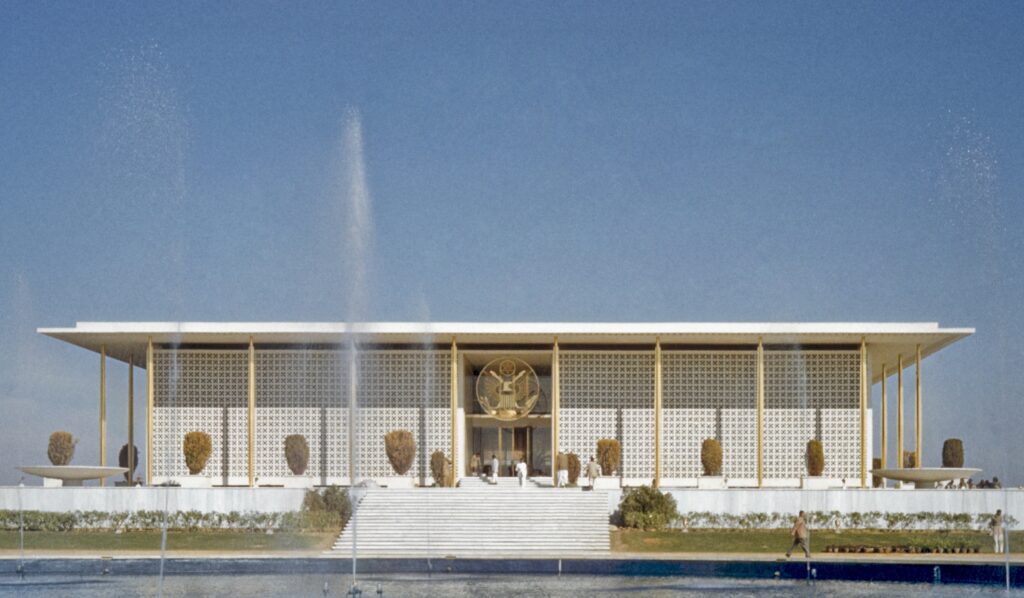 MP Electricity Board Campus, Jabalpur
Over the years, the architect observed the constant need for the growth of offices or institutions – different departments with different requirements need proximity and hence vertical additions are most desirable.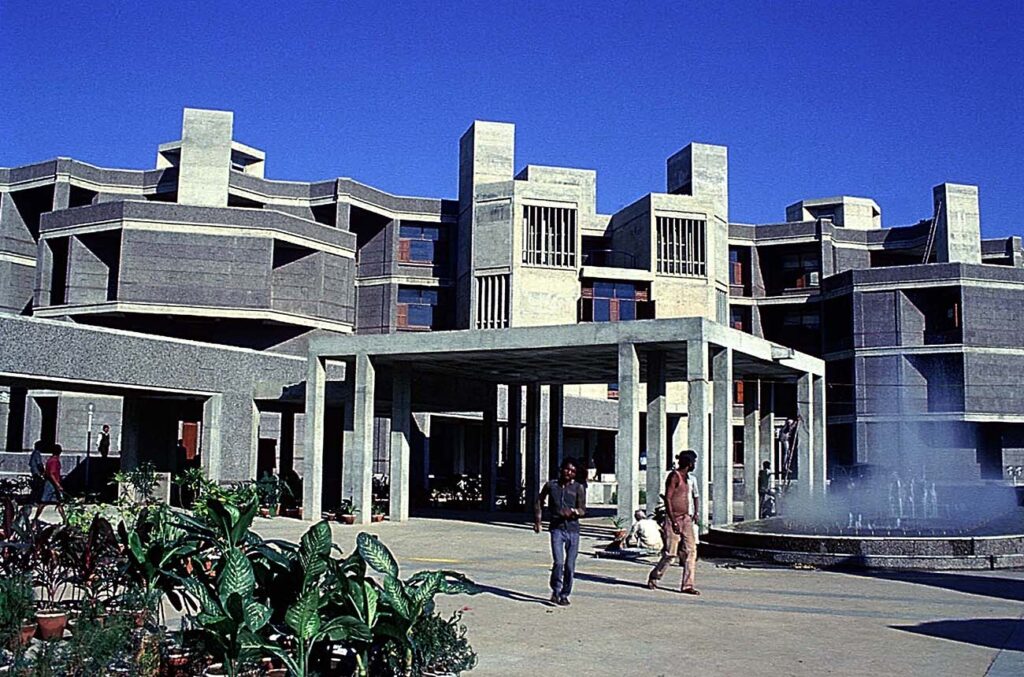 Mahatma Gandhi Labour Institute, Ahmedabad
Mahatma Gandhi Labour Institute (MGLI) was established on 15th September 1979 by the Government of Gujarat as an autonomous society under the Societies Registration Act, 1860 to provide for education, training, study, and research in labour and related subjects in furtherance of the policy of the Government to promote harmonious industrial relations and social justice.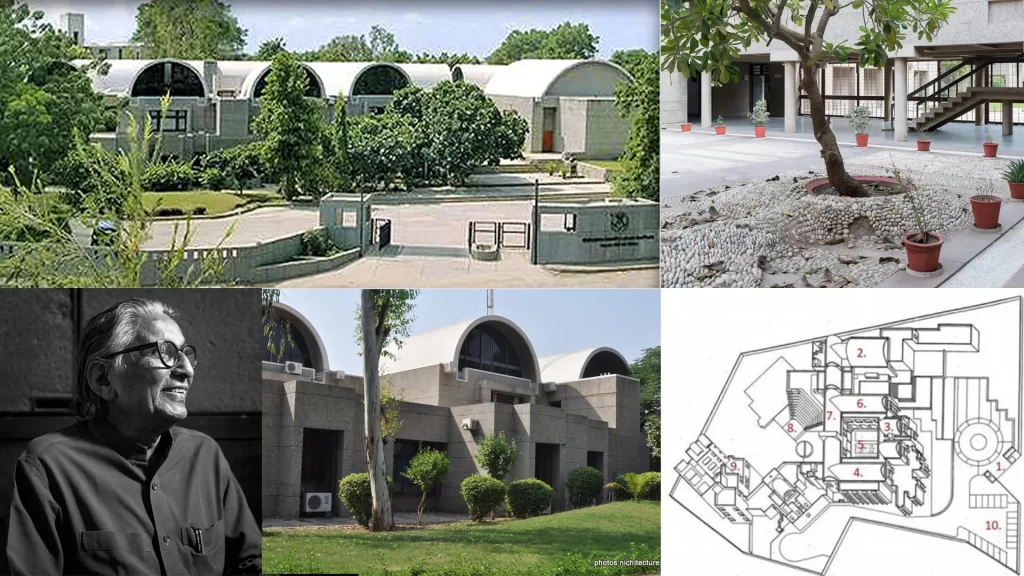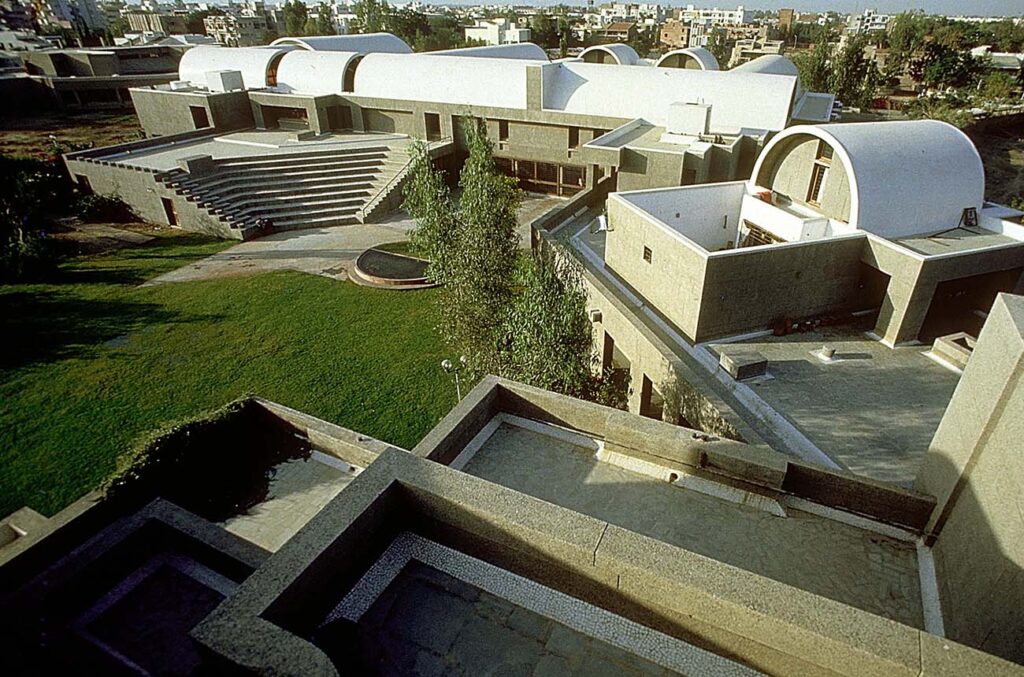 IIM Lucknow
Indian Institute of Management Lucknow is a public business school in Lucknow, Uttar Pradesh, India. It was established in 1984 as the fourth Indian Institute of Management by the Government of India. IIM Lucknow offers post-graduate diplomas, fellowships, and executive programs in management.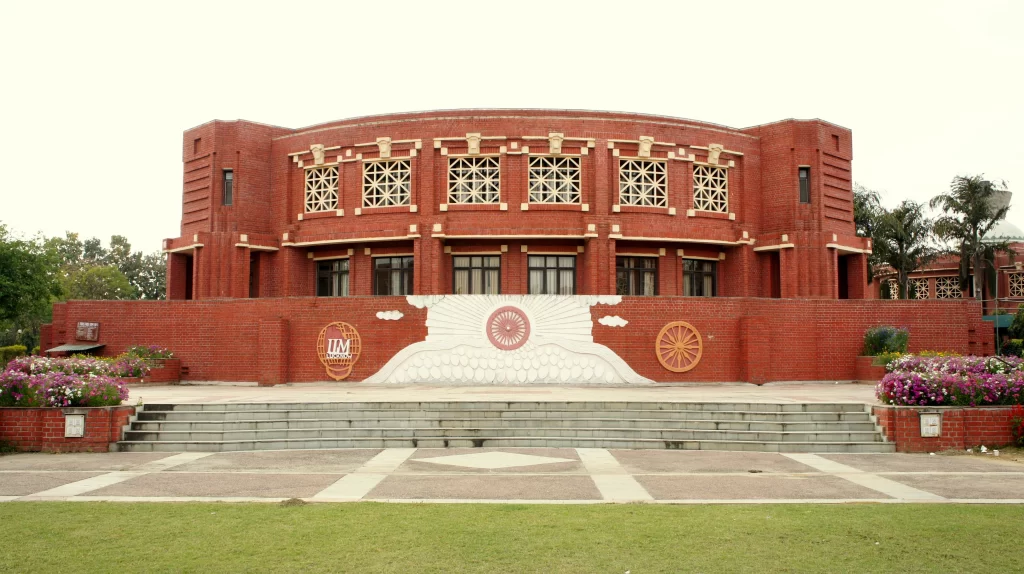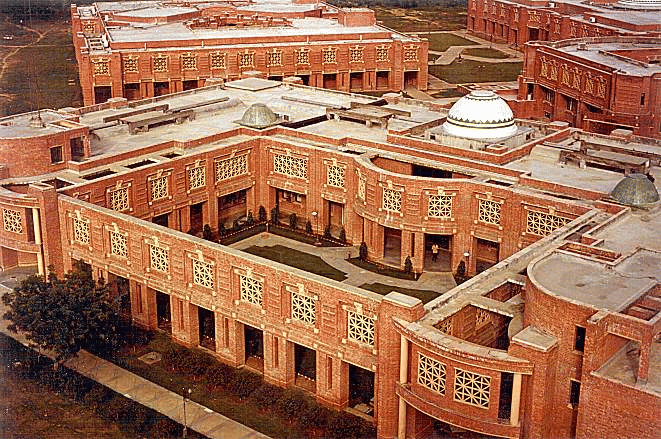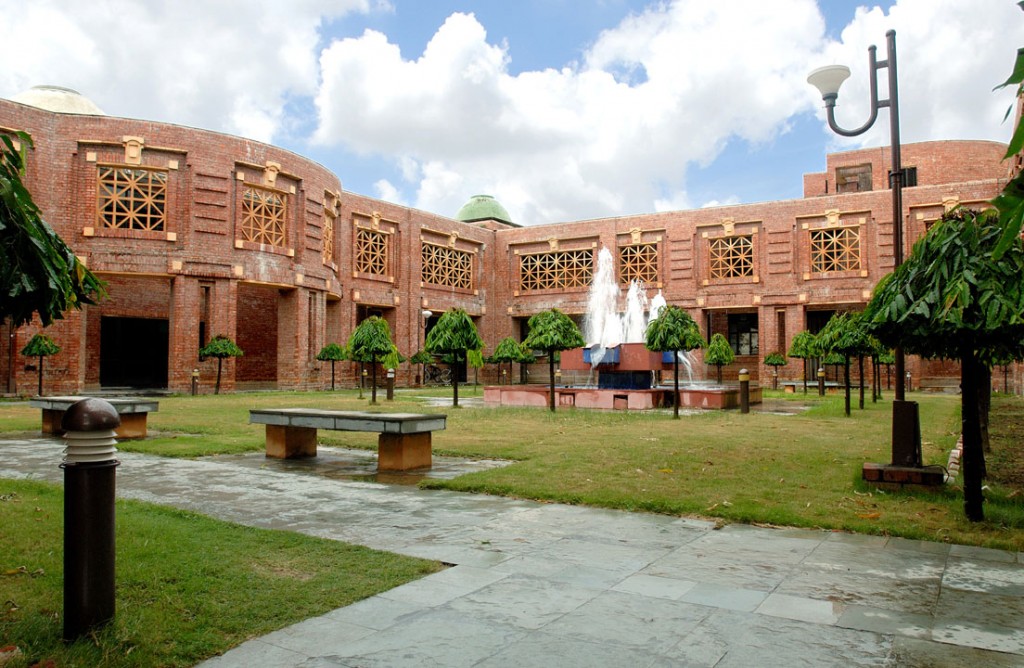 The post B.V. Doshi Designs – Less known Works of a Great Architectural Icon appeared first on The Architects Diary.