The real story behind this project is the land where it is located, and the family that lives there. The property was maintained for many years as a holiday home and a place to enjoy nature, being in an area full of rich biodiversity. When the family that owned this land decided to build something more permanent, they demolished the traditional house and built a more modern home adjacent to the original site along with an organic bamboo structure making for a rejuvenating gazebo.
An Organic Bamboo Structure making for a Rejuvenating Gazebo | STUDIOARO
Visit : STUDIOARO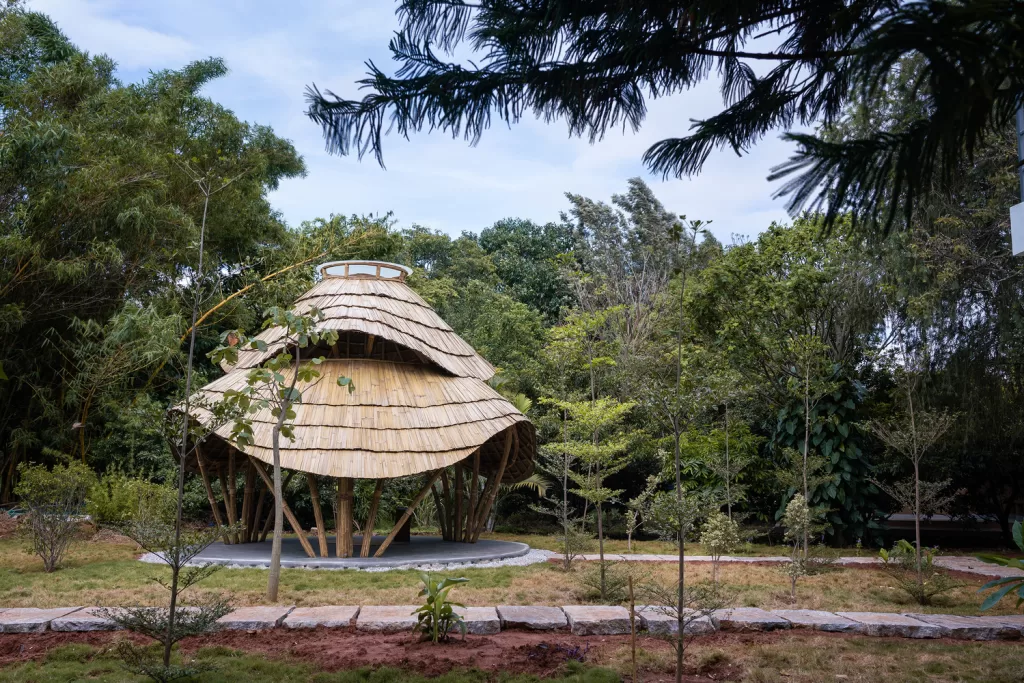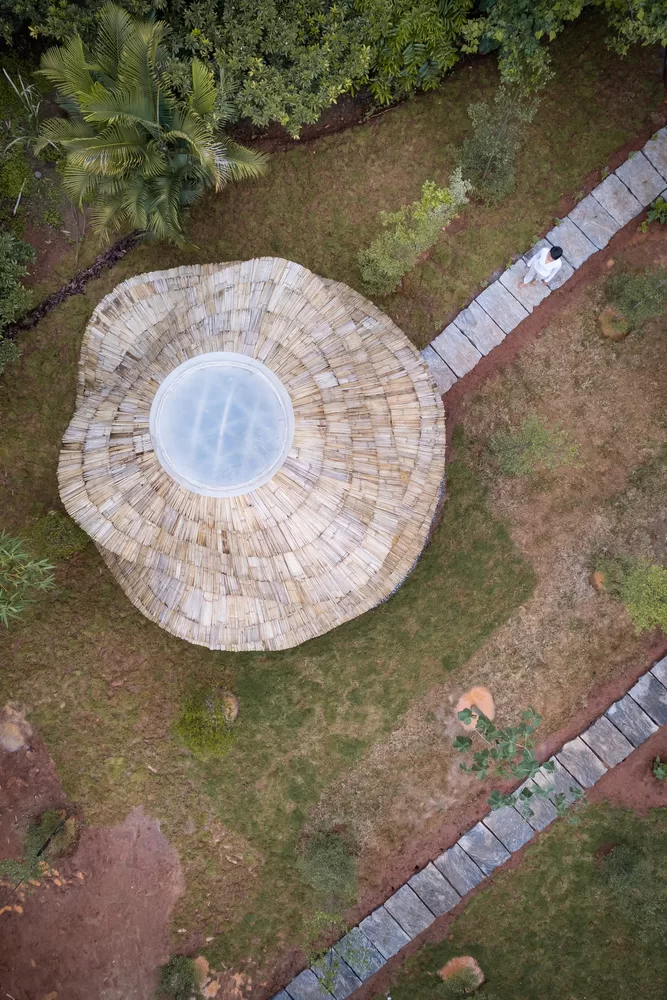 The new house was beautiful and served the needs of all the family members, but the landscape was left with a void where the original home once stood. So although it wasn't planned, the bamboo gazebo was built in a way as an ode to the traditional home and what it symbolized.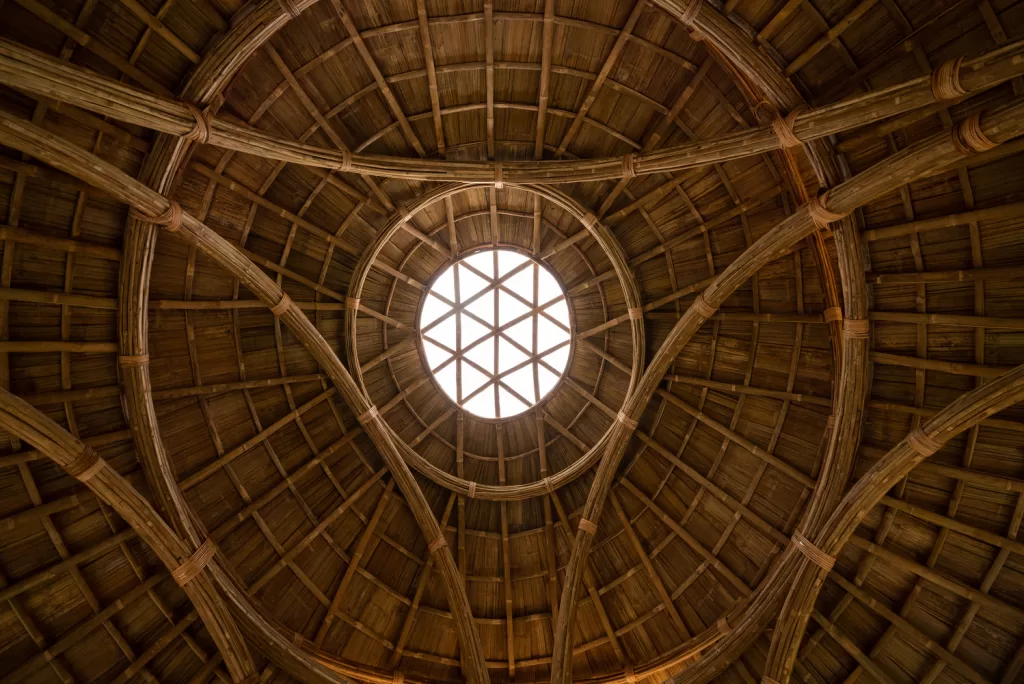 Also, as the new house was constructed in a modern minimalistic style, to offset its simplicity the gazebo was designed to be much more sculptural and ornate in nature.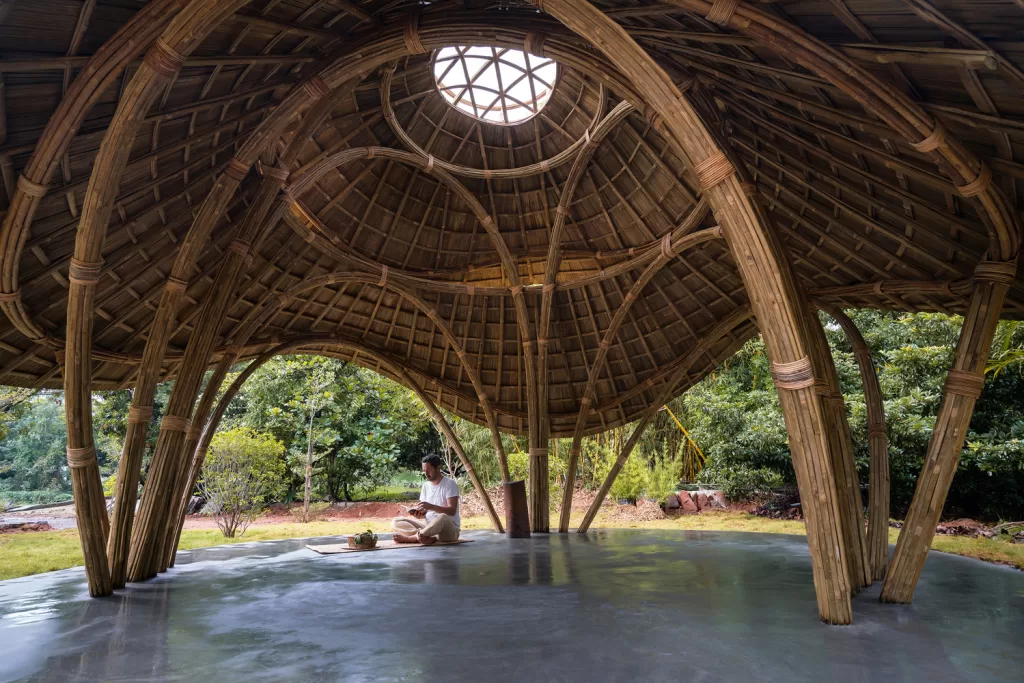 The gazebo was built using several types of bamboo and cane, and by incorporating multiple arches and ring beams, an underlying framework was created to give the structure its strength.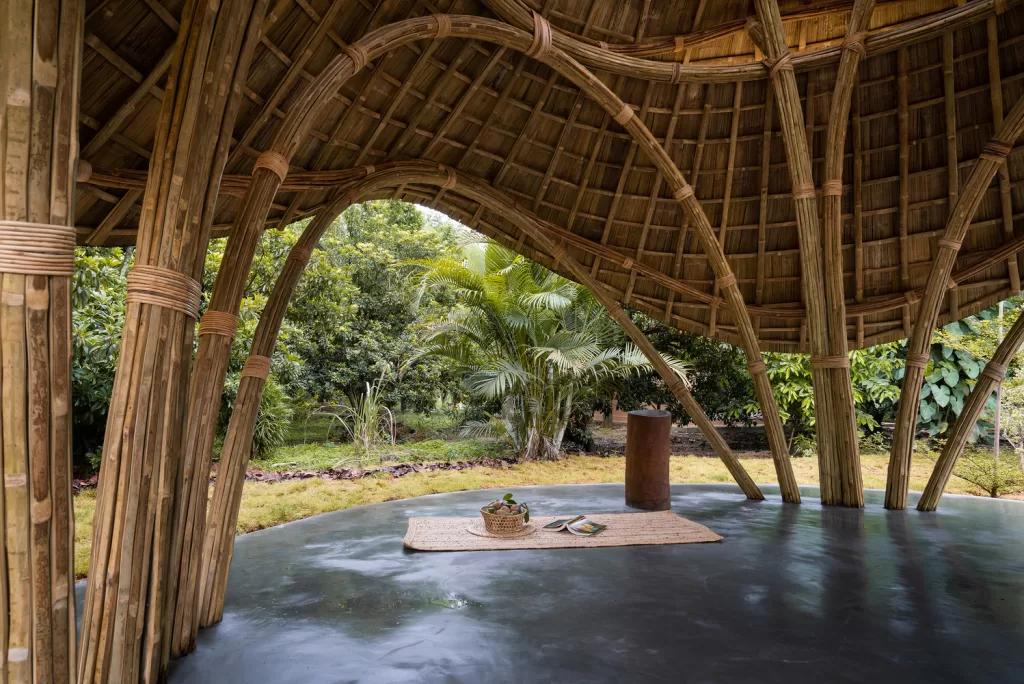 Bambusa balcooa was split for flexibility and then bunched together to create the arches, and Bambusa tulda was used for the main roof structure and the roof mats.
Cane was integrated for finishing and all the finer details. Three openings were also given on the upper side for light and ventilation, and a skylight was improvised during the process of construction to illuminate the geometry of the intricate latticework.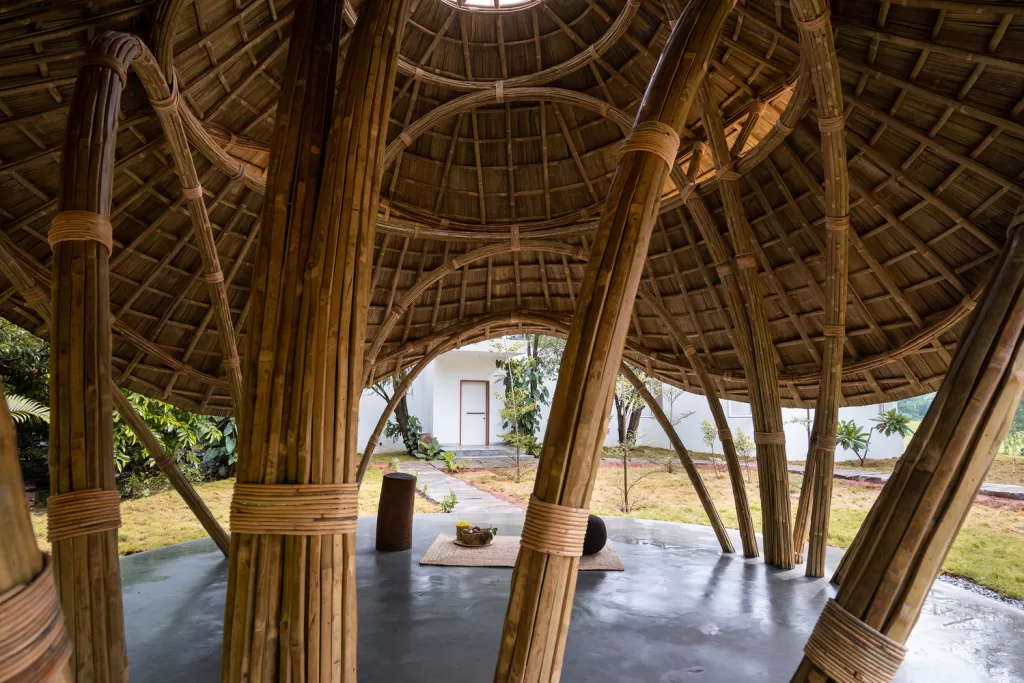 Bamboo grows throughout India, but good quality material which is harvested at the right time and treated with the right process is hard to find. And when you are building a contemporary bamboo structure that needs to last many years these aspects are vital.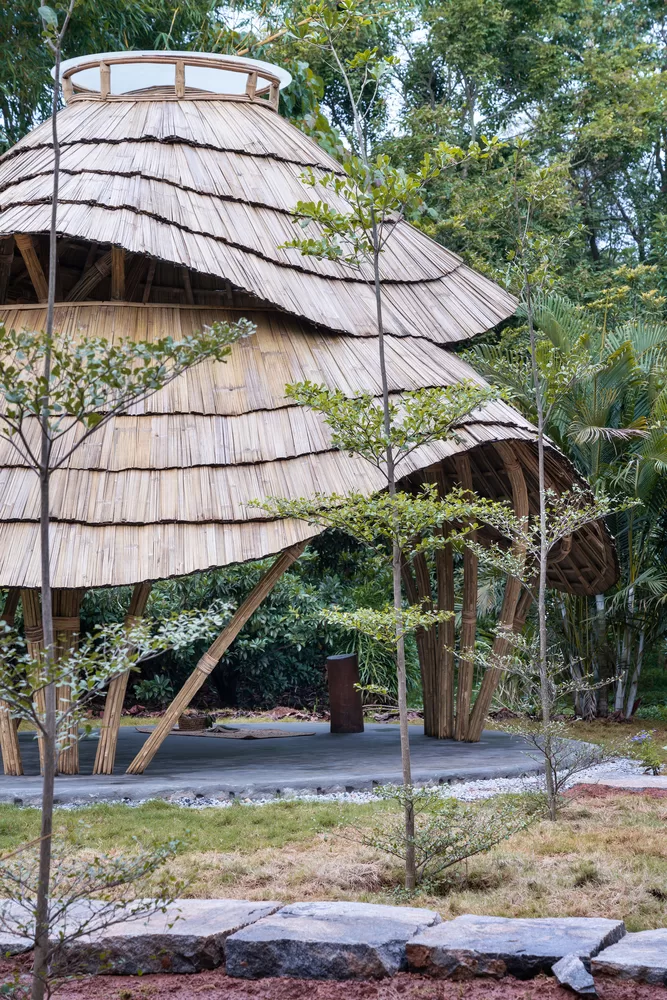 Many of the best-known bamboo architecture firms in the world harvest and treat their own bamboo and this is something that we at STUDIOARO do as well.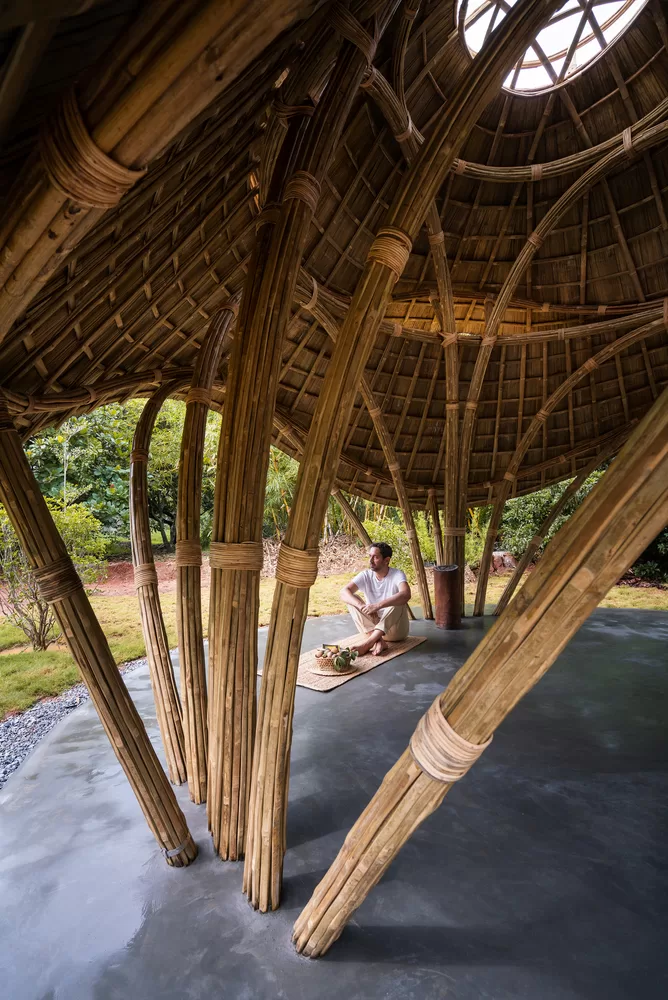 Our team consists of principal architect Aroty Panyang and a group of enthusiastic builders who are experts in working with natural materials. We source the best quality mature bamboo and then treat it with naturally occurring salts, and this preservation technique increases the durability of bamboo by several decades making its use viable in permanent structures. There is no way we would compromise on the longevity of what we build as this is our commitment to our clients.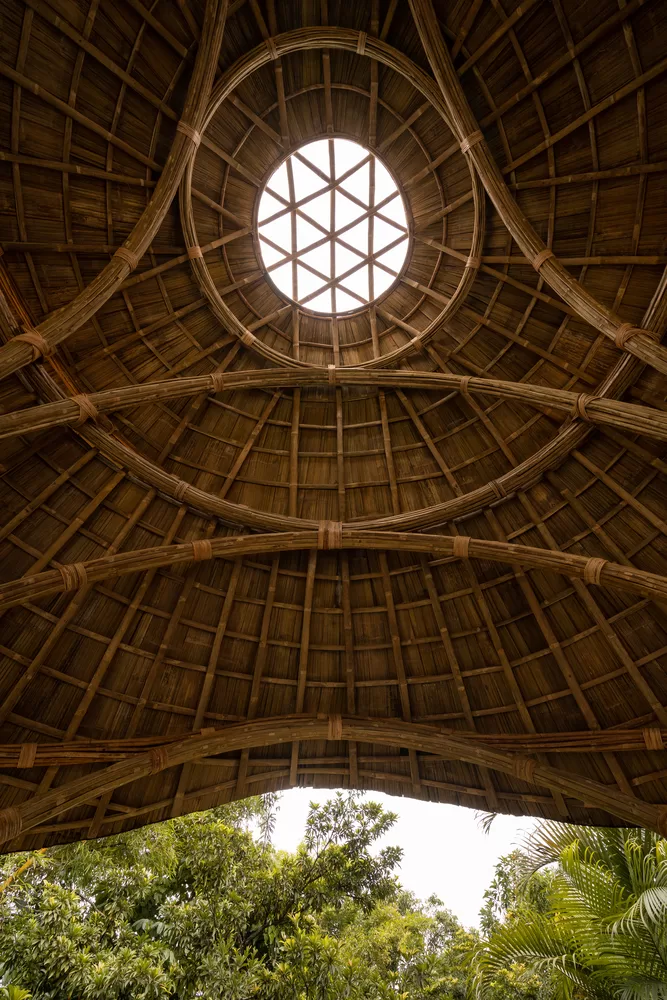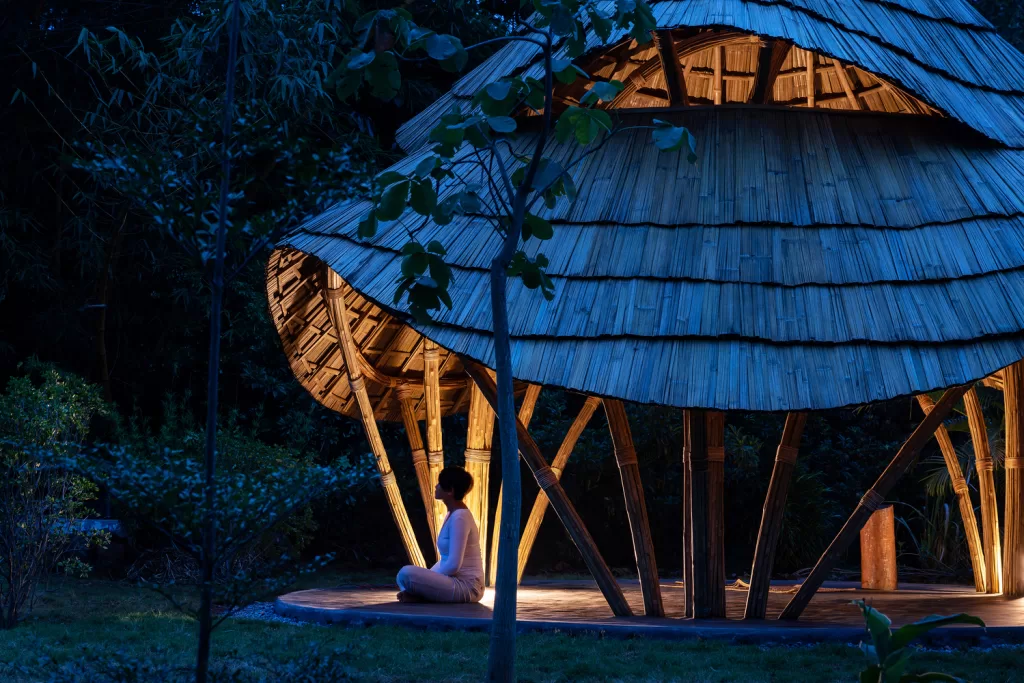 The result is very organic and this is one of the key advantages of building with bamboo. Also, there is a unique uplifting quality to contemporary bamboo structures that is difficult to achieve with conventional materials. We believe that one of the most attractive features of a modern bamboo structure lies in its intricacy and ability to invoke a sense of awe and wonder in anyone who engages with it.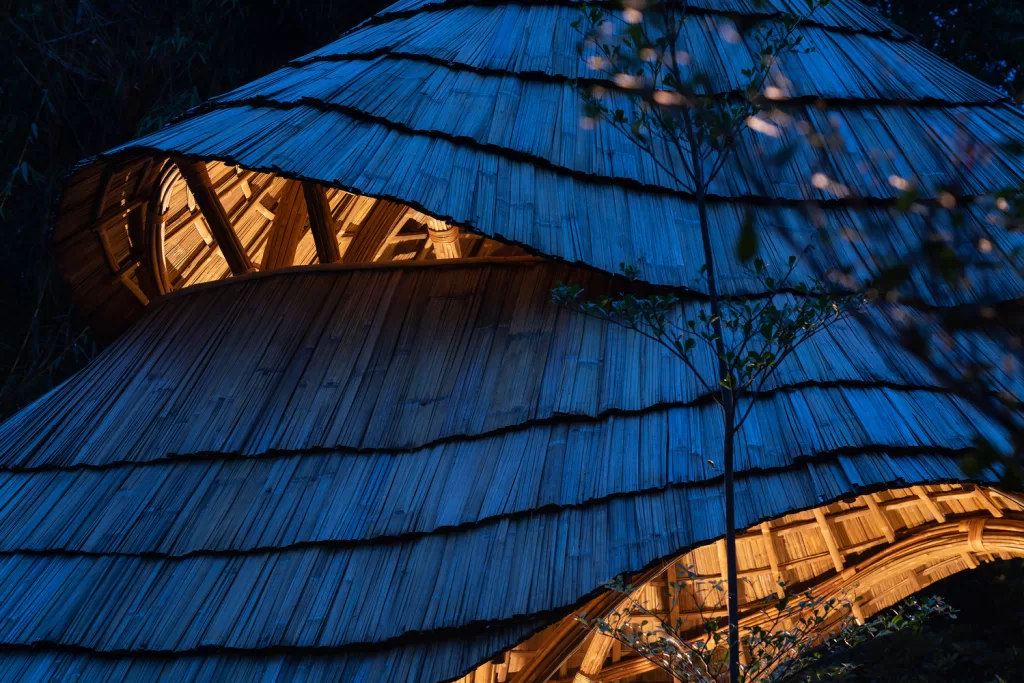 For us, the meditation gazebo stands as a testament to the beauty and versatility of bamboo, and what it can be used to create.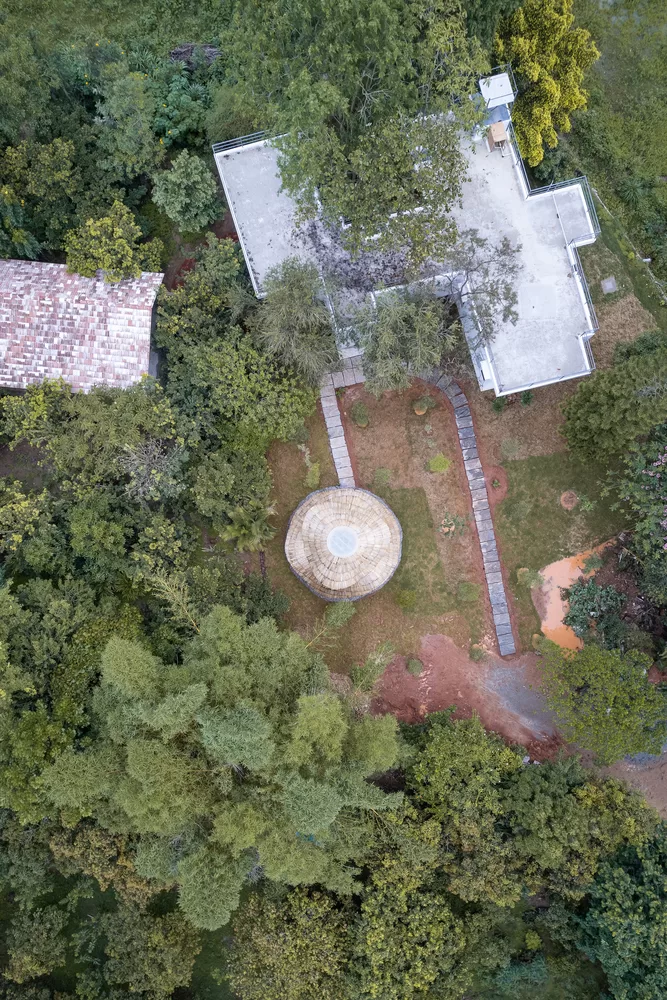 Fact File
Designed by: STUDIOARO
Project Type: Wellness Center
Project Name: Meditation Gazebo
Location: Bangalore
Year Built: 2022
Project Size: 200 Sq.ft
Principal Architect: Aroty Panyang
Photograph Courtesy: Turtle Arts
Source: Archdaily
Firm's Website Link: STUDIOARO
Firm's Instagram Link: STUDIOARO
For Similar Project >>> The Wellness Center Focuses On Therapeutic, Aesthetic, Philosophical And Ecological Wellbeing Of Oneself
The post An Organic Bamboo Structure making for a Rejuvenating Gazebo | STUDIOARO appeared first on The Architects Diary.