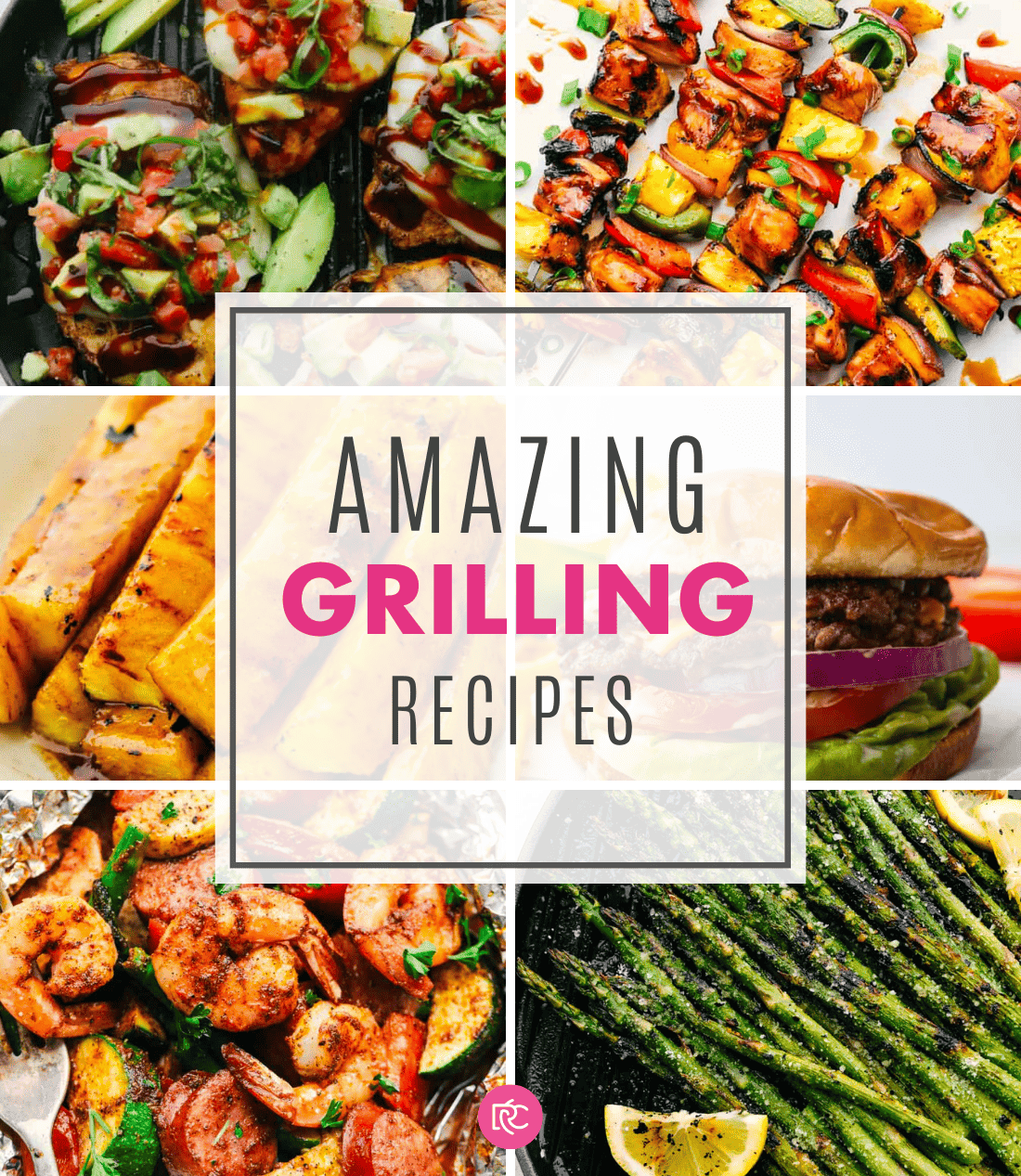 These amazing grilling recipes are so mouthwatering and delicious, you won't be ablet o pick a favorite! From burgers and chicken to steak kabobs, pineapple, and veggies… it's all here!
If you need a jumping-off point to kick off your grilling season, you should start out by making the World's Best Steak Marinade for your steak. And then trying out these burgers or this grilled asparagus. You will want to grill your food all year long!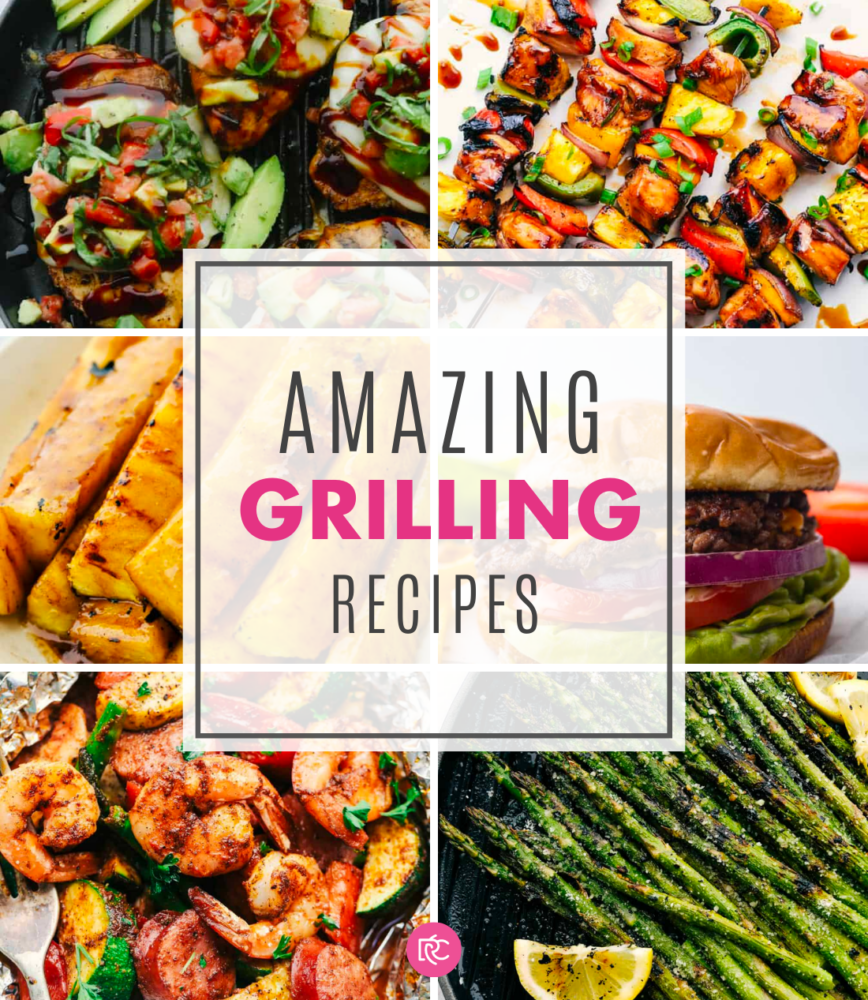 The Best Grilling Recipes
Trust me when I tell you that you won't find a better roundup of grilling recipes than this one! I have included only the best of the best and there is something for everyone. I've included veggies, burgers, steak and even some grilled fruit (you don't want to miss out on those)!
Get yourself a grilling pan (like this one) that you can use on your stove! Then you don't even need to wait until summer, you can cook them all year long! I especially love having a couple of good marinades on hand. Then I know my meat will turn out perfectly each time. I love my Chicken Marinade and my Shrimp Marinade because they are perfect with these amazing grilling recipes!