In villages with poor public infrastructure, social interaction centers are not so much about architecture, but rather they symbolize social improvement. They become an expression of human dignity, possibility, and community areas. A Vocational Training Institute in Aurangabad while focusing on improved social responsibility. Our aim was to give the village children a chance to be able to stand on their own feet by learning a vocation that can enable them to sustain a simple lifestyle. Aurangabad is a city in the state of Maharashtra in India, known for the Ajanta Ellora caves, which is a UNESCO world heritage site, it is one of the largest Hindu rock-cut cave complexes in the world, which has panels from the two main Hindu epics. The caves have sculptures and carvings from 3 faiths namely Brahmanism, Jainism, and Buddhism, thereby advocating the spirit of tolerance and hope.
A Vocational Training Institute in Aurangabad while Focusing on Improved Social Responsibility | SEZA Architects & Interior Designers
Visit: SEZA Architects & Interior Designers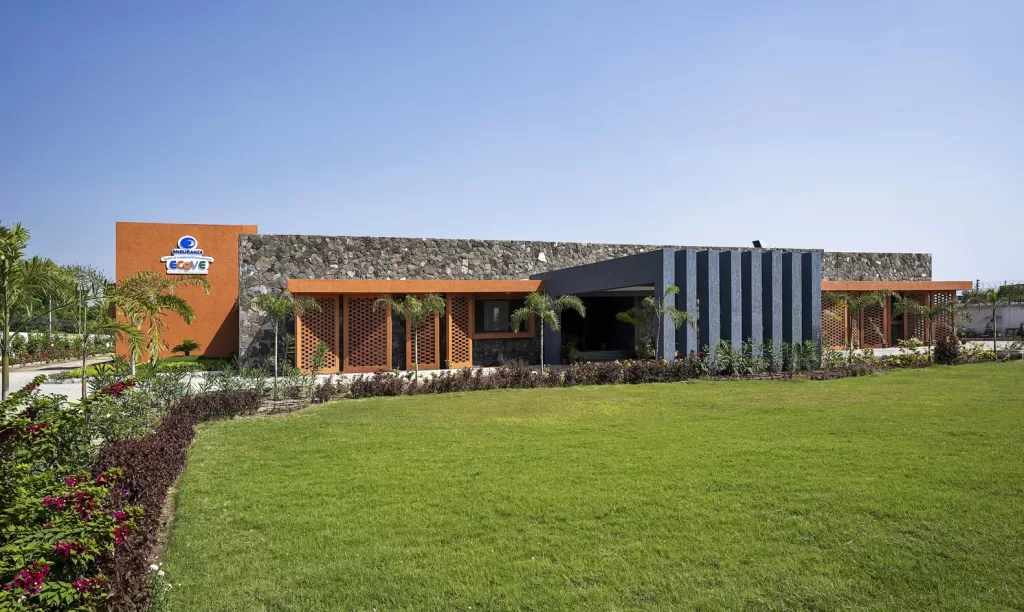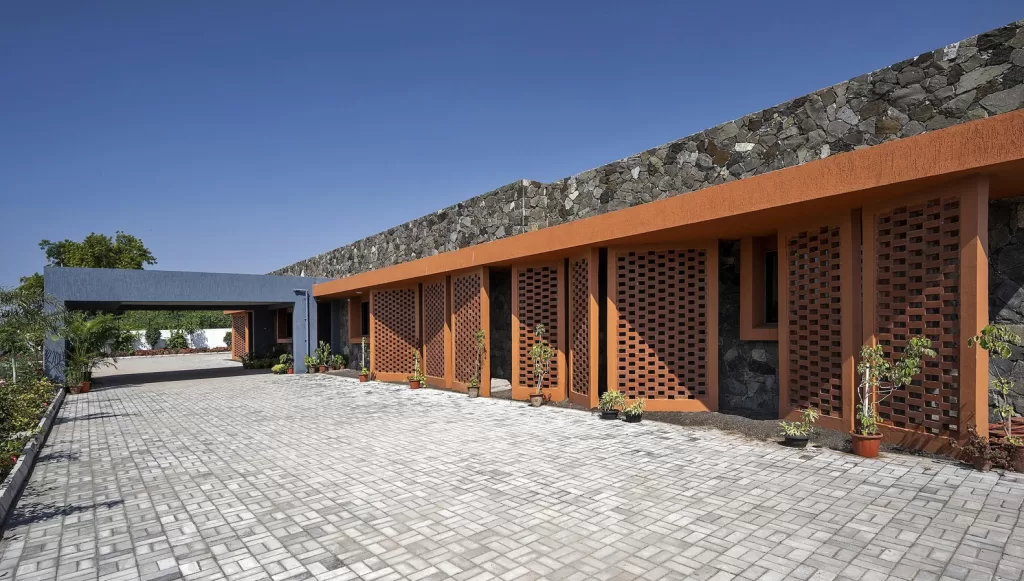 The center is contemporary while honoring the historical context of its surroundings. It is locally apposite and takes its cues from the cave complex in spreading a message of hope for the villagers. It is a reinterpretation of the courtyard concept, here the administration area opens onto a series of corridors having classrooms, technical rooms, a canteen, and an auditorium all arranged around the courtyard.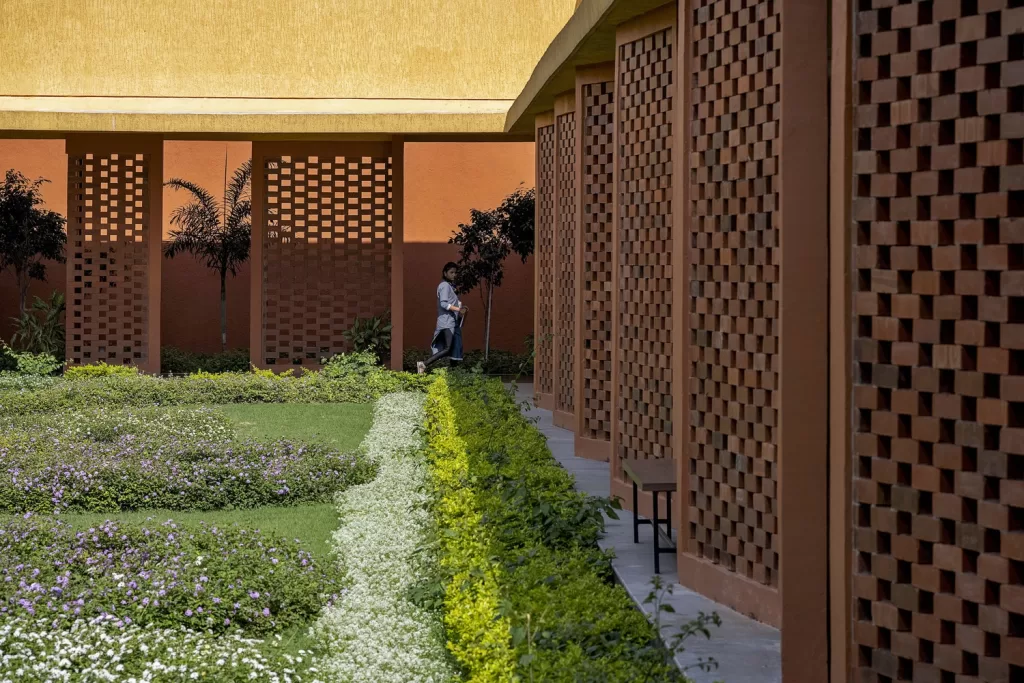 It offers vocations such as sewing, computers, dye making, electrical courses, and basic English language. By segregating the activities into different blocks, interconnected by small courts and transitional pathways, we created a dynamic mix of indoor and outdoor community spaces.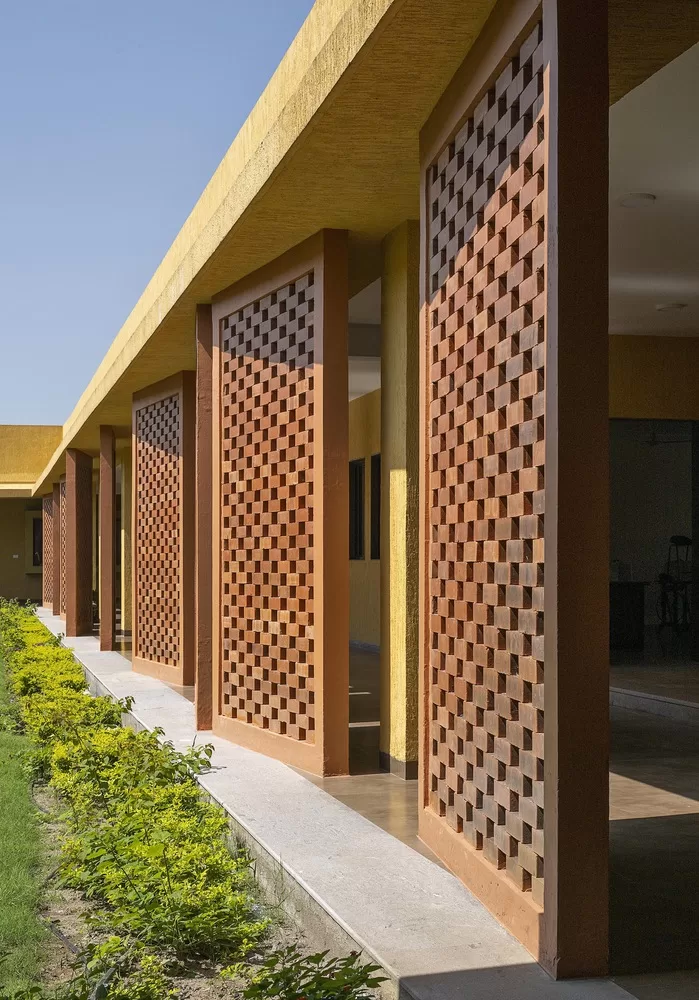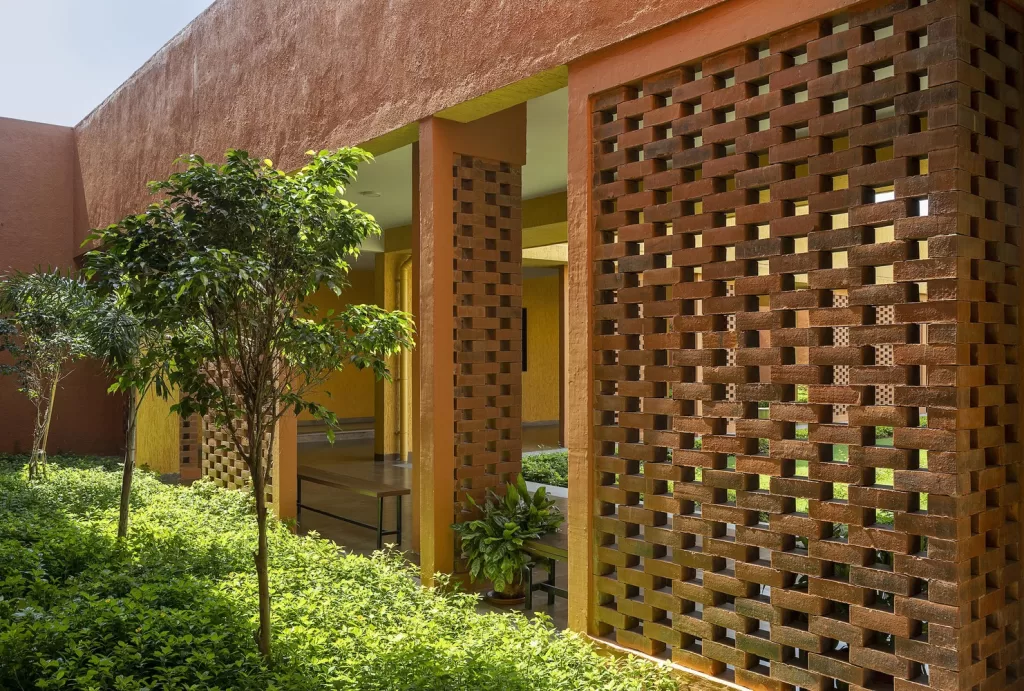 Our aim was to create a biophilic design using natural materials, natural light, and plants, creating an atmosphere the villagers would enjoy learning in. The classrooms have no air conditioning, they rely on ventilation to keep them cool.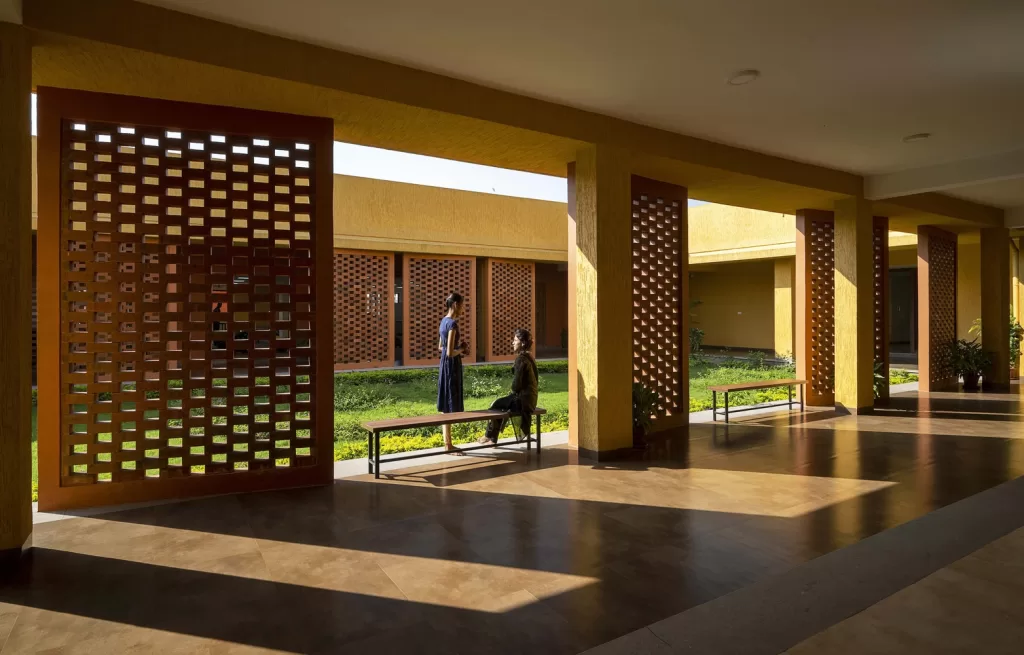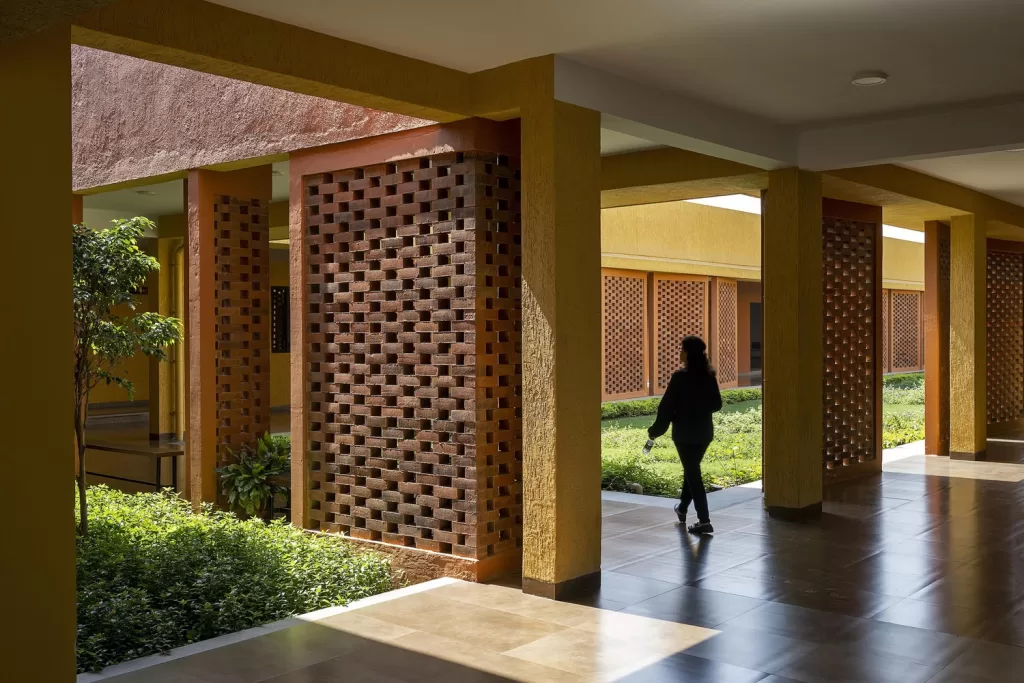 The passive ventilation and daylighting systems create a learning atmosphere that lies in harmony with the natural environment. Angular brick screens punctuate the corridors reducing the intense heat and making them more comfortable to be in.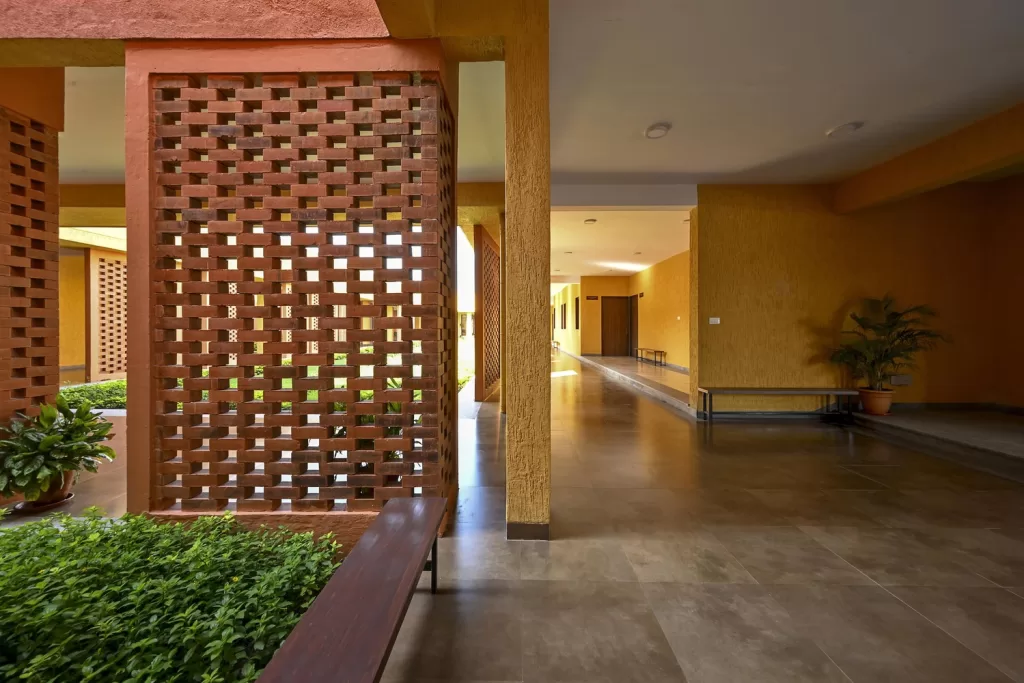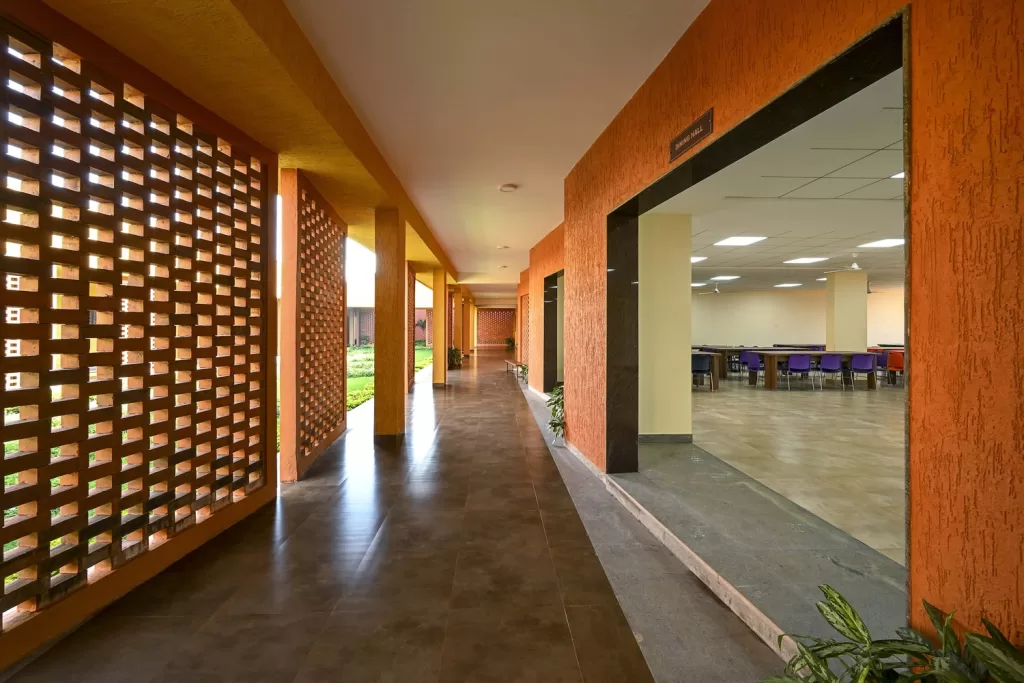 Here the temperatures in the summer range go up to 40-45 degrees. Staggering the classrooms created additional social interaction spaces beside the multiple courtyards.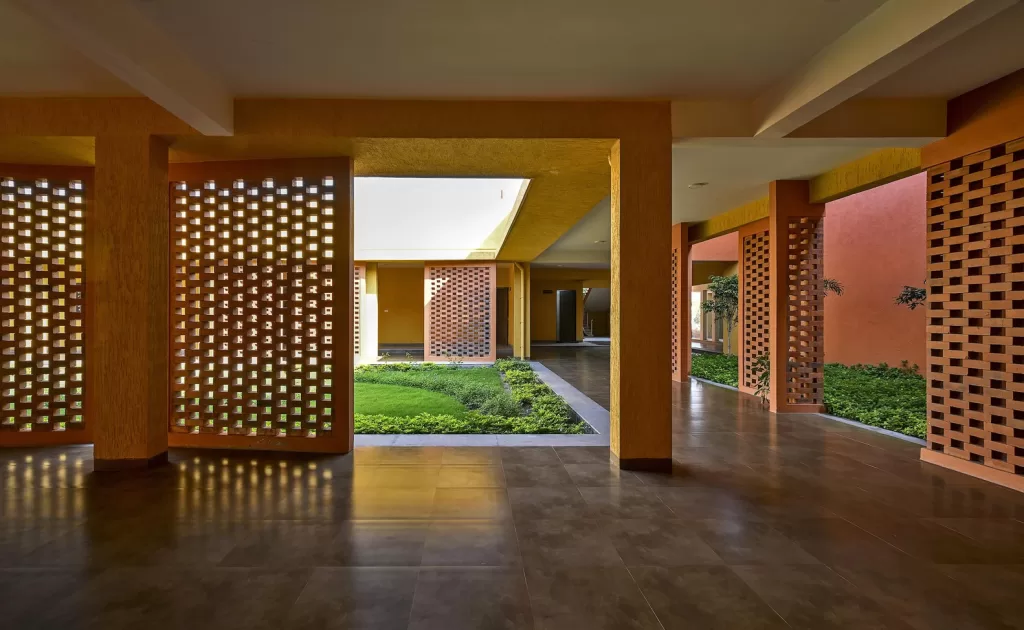 We wanted the center to become a welcome break from their otherwise meager existence. The multipurpose hall across the classrooms is semi-open, this area is designed as an adaptable space, it is used as a cafeteria, for yoga and assemblies.
In the second phase an auditorium was added, the roof of which house the solar panels which provide power for lighting. Building this on the outskirts was to provide employment for the poor villagers. This also by chance happened when they most required employment, as the construction started at the beginning of 2020.
The local stone masons too were used to construct the main exterior stone spine wall. Thus, the materials and labor were locally sourced keeping with the project's broader sustainable and ecological ethos. The Center like the Ellora caves symbolizes hope and universal acceptance for the villagers. It helps them learn a vocation thus offering them an opportunity to thrive, redefine their personality, and live a respectful life.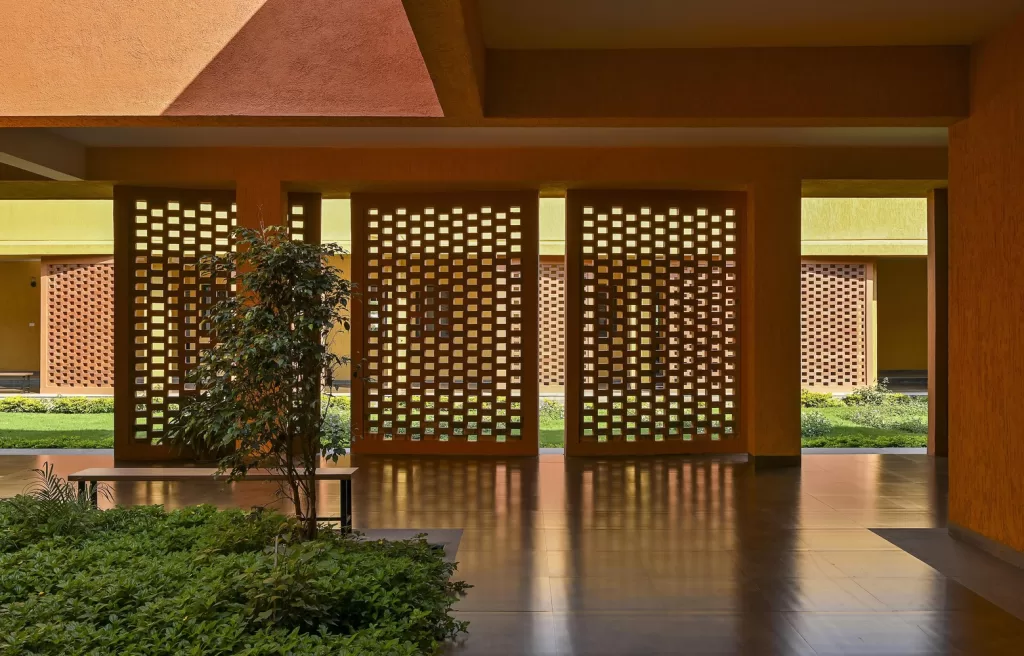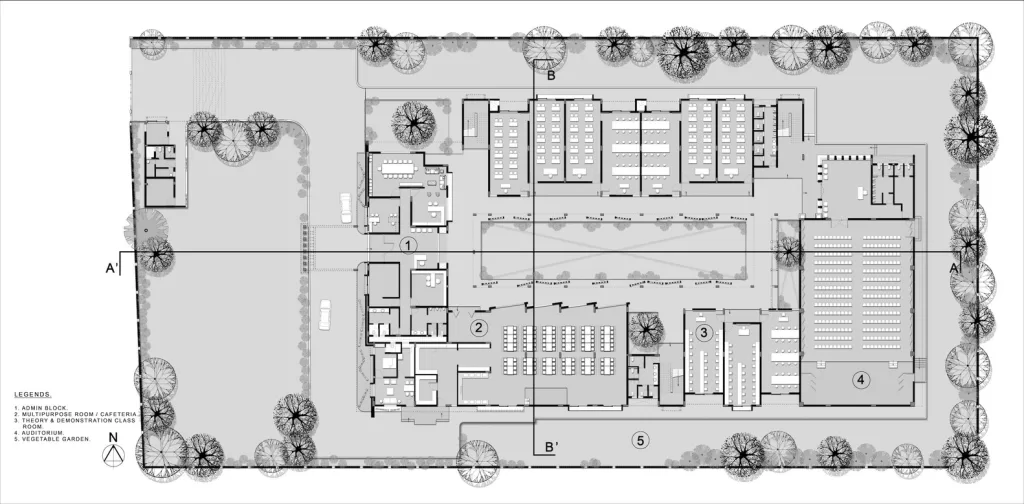 Fact File
Designed by: SEZA Architects & Interior Designers
Project Type: Institutional Buildings
Project Name: Ecove Centre of Vocational Empowerment
Location: Aurangabad, Maharashtra
Year Built : 2022
Project Size: 37673 Sq.ft
Principal Architects: Zarir Mullan & Seema Puri
Team Design Credit: Datta Nishandar, Paritosh Chavan, Baljeet Singh & Pooja Jangam
Photograph Courtesy: Dinesh Mehta
Source: Archdaily
Firm's Instagram Link: SEZA Architects & Interior Designers
For Similar Project>>> An Institute Design Embarking In A Naturally Lit And Ventilated Building Envelop
The post A Vocational Training Institute in Aurangabad while Focusing on Improved Social Responsibility | SEZA Architects & Interior Designers appeared first on The Architects Diary.