The biggest challenge in this whole project was to create a spacious-looking space with ample storage. There's no magic wand you can wave to make your home larger (unless you're ready to commit to some serious remodeling)! We completely redeveloped the home, perceiving more space by applying some basic design principles like using mirrors to visually amplify small spaces helped a lot. Light colors on the walls and combing the living and dining room altogether, made the space look bigger. And using mirror wardrobes for extra storage in living room helped us to create the illusion of extra room. For us, planning is the most crucial process which stitches a fabric for aesthetic value, functionality, livability and experience of the finally executed project. The result of this entire six-month long planning and execution process ended up in the creation of a spacious luxury apartment with elegant interior design.
A Spacious Luxury Apartment With Elegant Interior Design | Alicantos
visit : Alicantos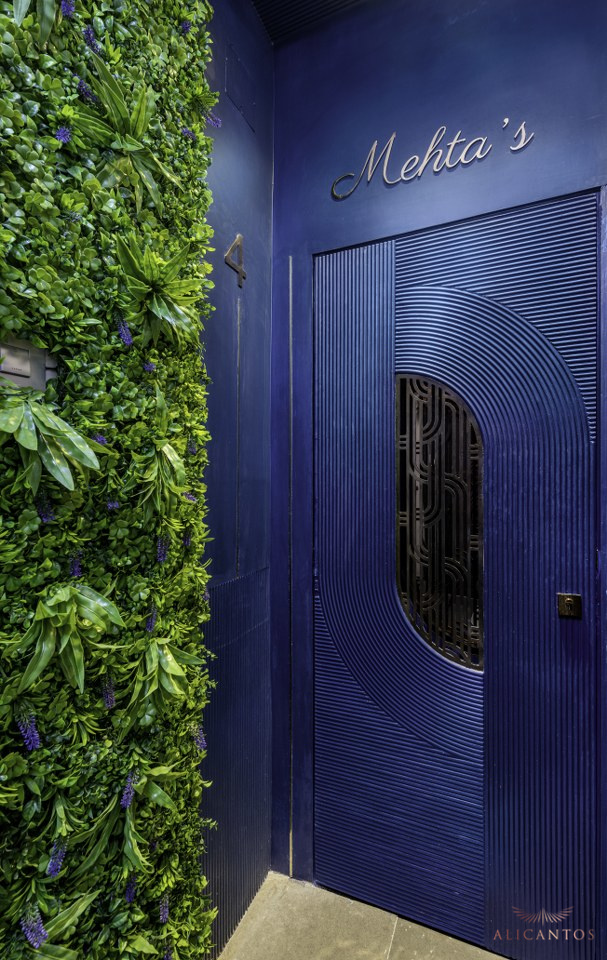 The entrance of the house has our heart. A beautiful blue door with vertical garden alongside gives a very elegant appeal. The color of the door is deep sea blue which creates an emphasis on the whole house. And that's why the project is named, "The Blue Door".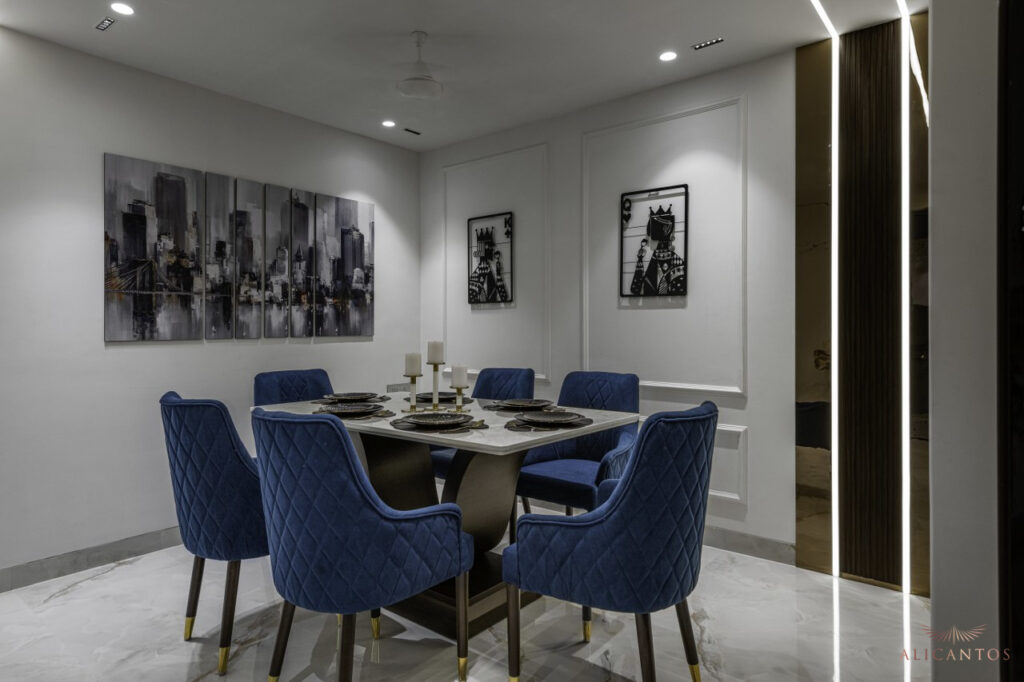 The entrance of Mehta's home opens into a deep formal dining room steeped in a dark ocean color and monochrome palette, which runs through much of the home, uniting the spaces. The walls are adorned with intricate Persian-style moldings, metal wall art and abstract skyscraper painting.
The dining table is very classic organic silhouette. Upholstered chairs in dark ocean color make a statement. Furnishings have clean lines or rounded edges. They are sturdy and strong and avoid any frilly adornment.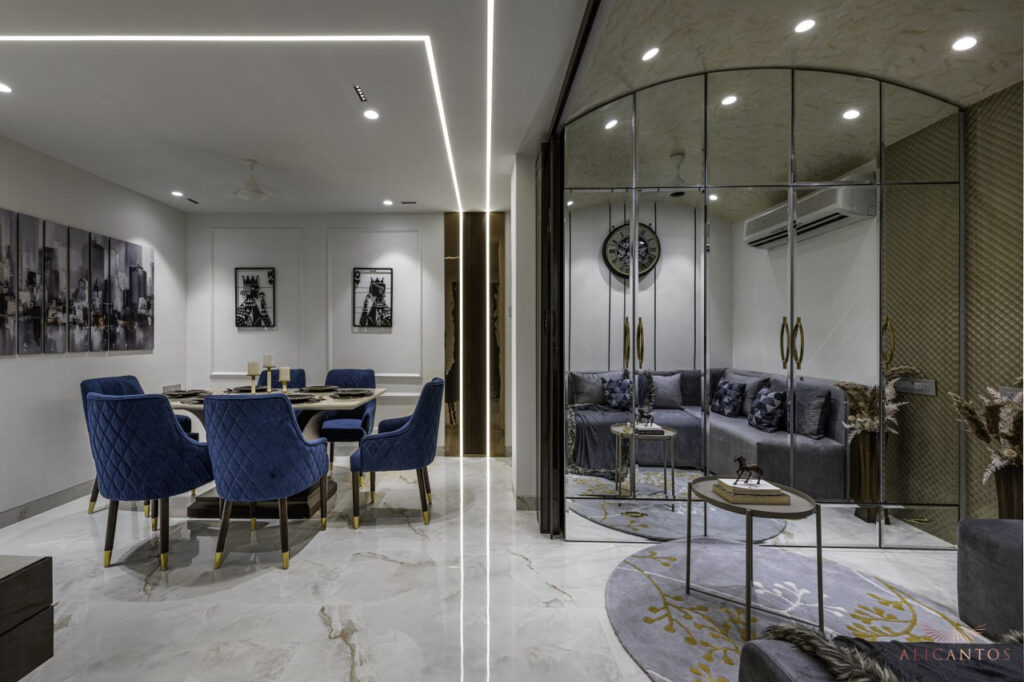 The living room is strategically designed with minimal furniture setup using warm color tones and clean lines. Sofa cum bed has been used so that in future whenever guests show up it can be converted into a room using PVC sliding partition.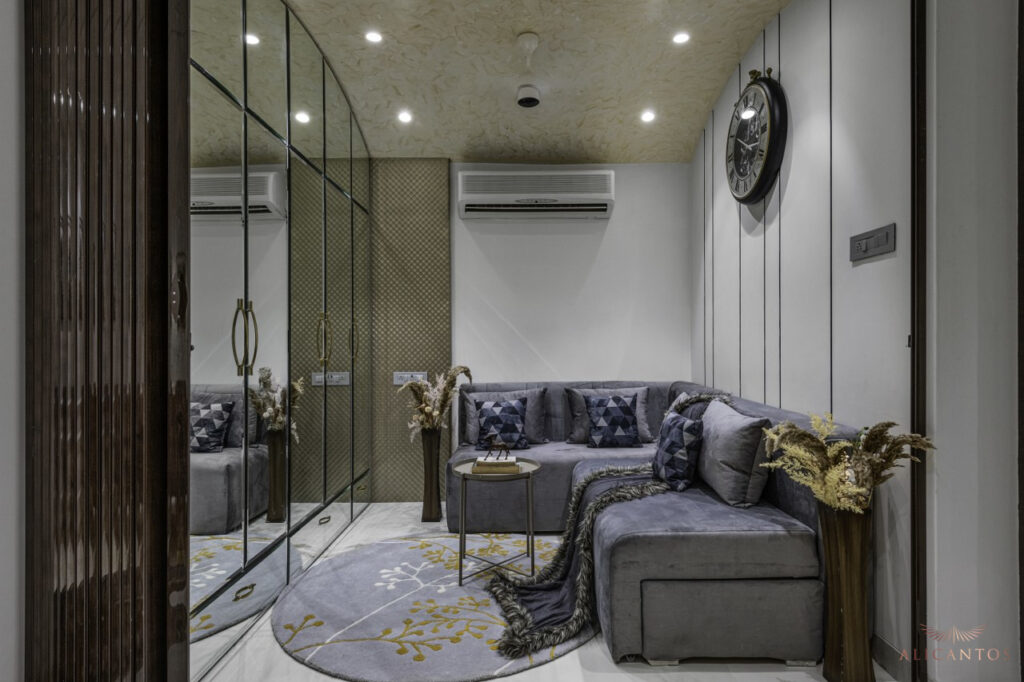 Mirror wardrobe in the living room is giving extra storage as well as creating an illusion of extra space and making it look bigger and better.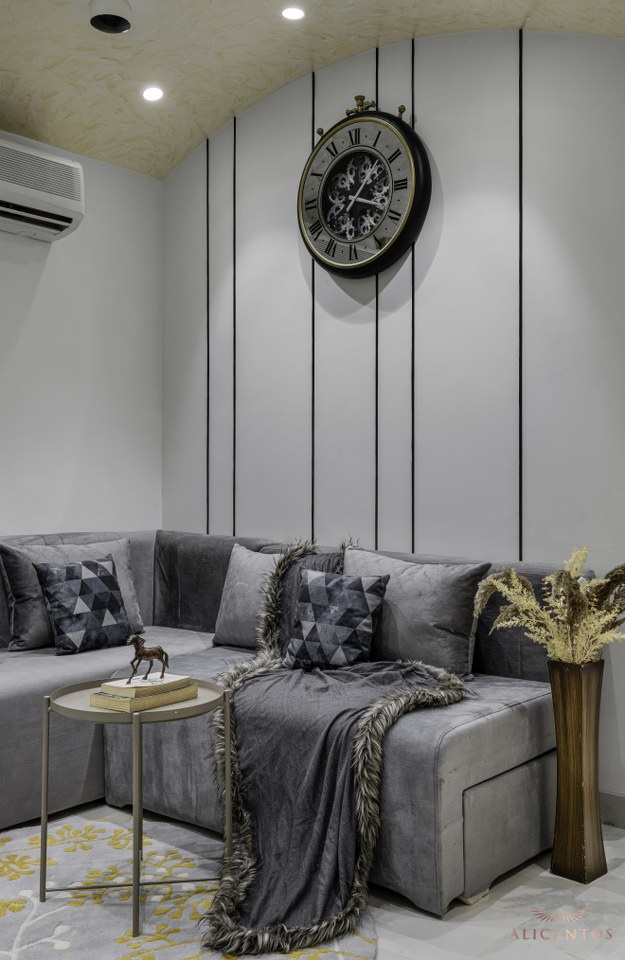 The master chefs of our lives deserve a spectacular kitchen space. With bespoke granite platforms, the finest range of appliances and a spacious design the kitchen is low maintenance and evokes happiness to the family.
A sun-kissed, bright and beautiful bedroom which exudes an air of effortless elegance. The mix of traditional and contemporary furniture enlightens the whole mood of this parent's bedroom.The juxtaposition of natural, pale wood tones and sleek metal emphasizes the texture of both and creates the coveted organic modern bedroom trend.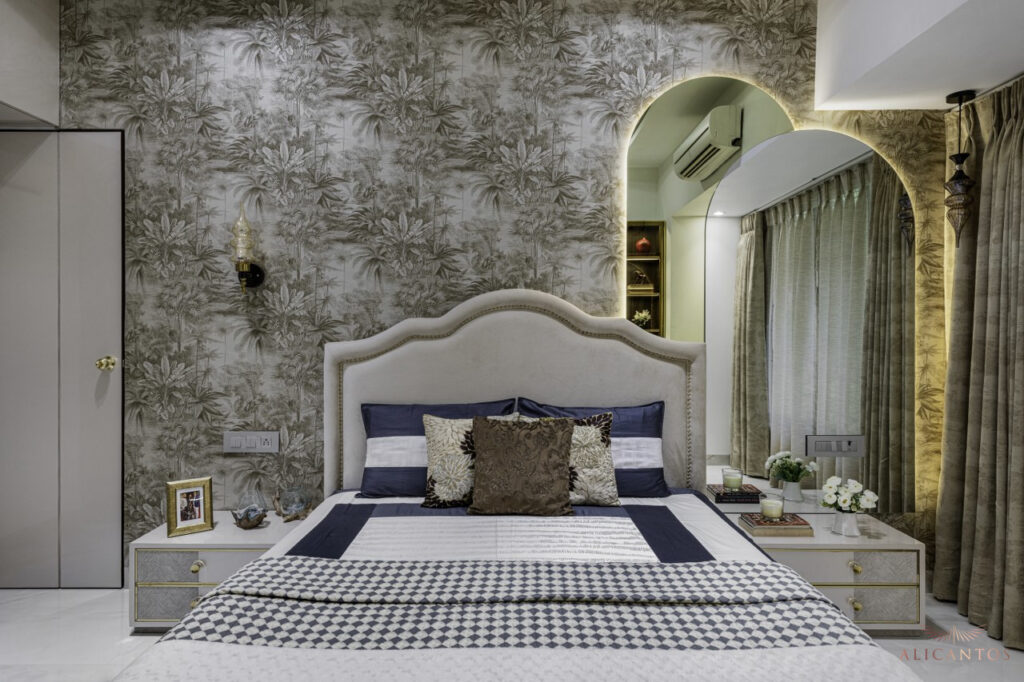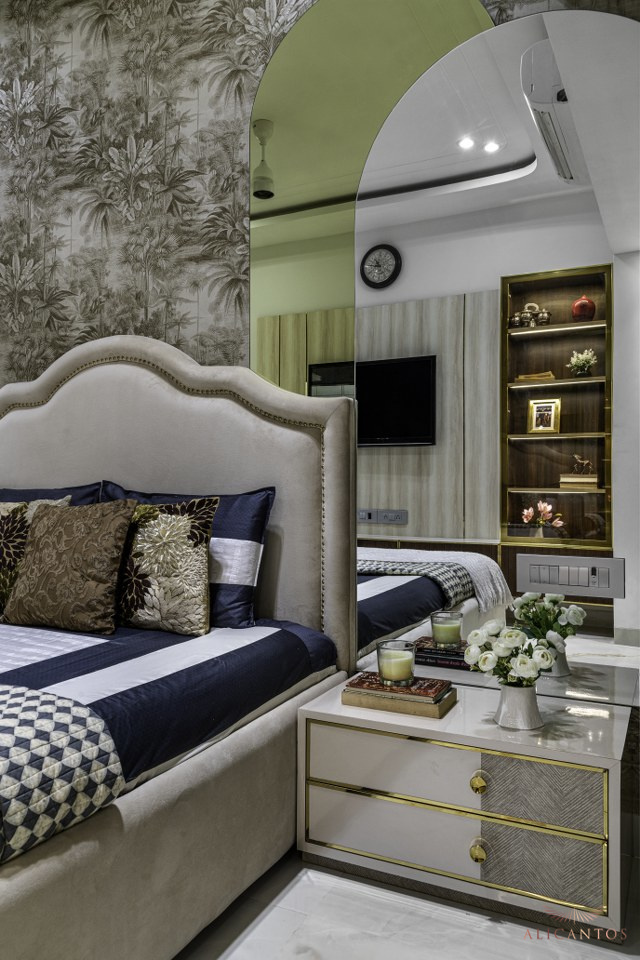 A glass wardrobe design not only improves the room's visual look but also gives the impression of additional space. The transparency and extra light of a glass wardrobe are also unmissable advantages. It is among the most significant characteristics of the bedroom since it provides the perfect blend of storage, utility, and aesthetics.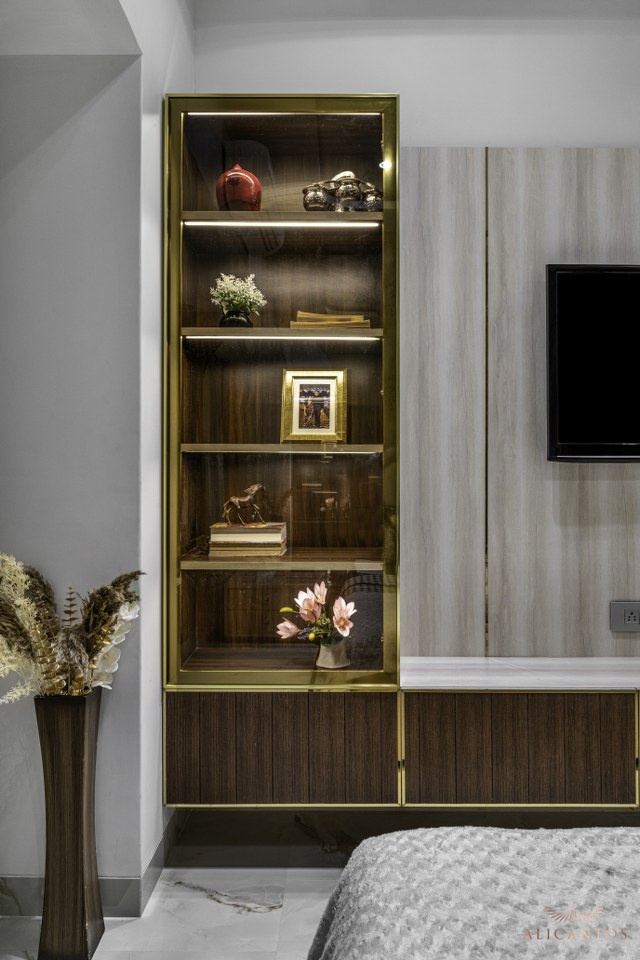 Aesthetics is the main source that defines a design's beautiful qualities and brings out the finest features of different elements including balance, color, movement, pattern, scale, shape, and visual weight. The wardrobes have high gloss finish with statement gold pvd metal handles and a texture at the bottom of the wardrobe is breaking the monotonous feel. Streamlined silhouettes complement the pairing perfectly.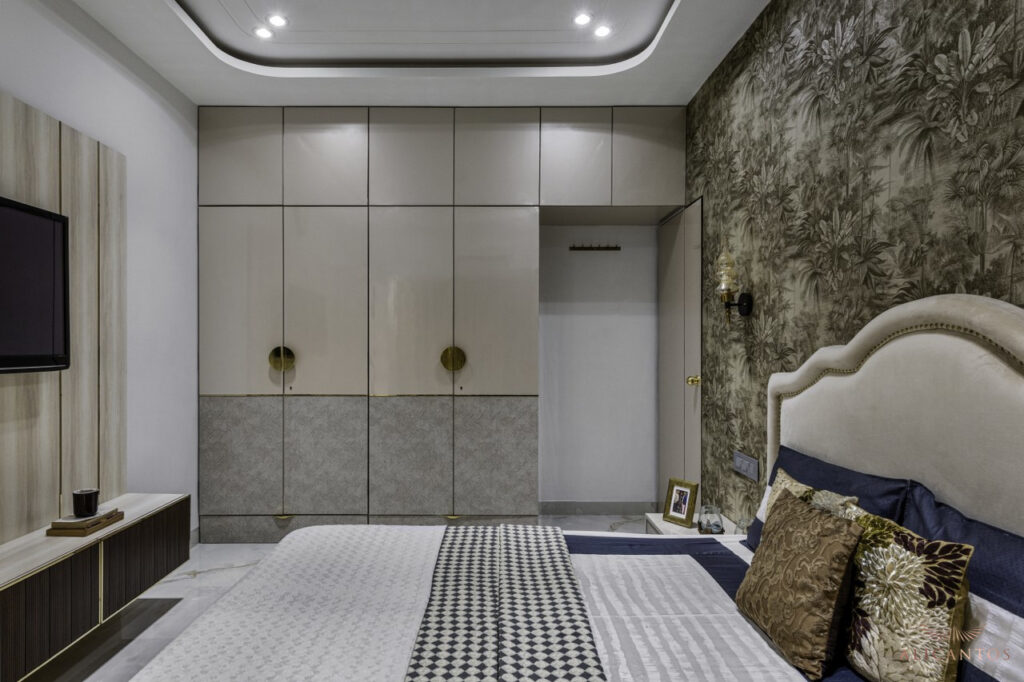 A corridor or hallway is not only a way to get to the living room or bedrooms, but also another important area in a home. A mirror adds a posh vibe to hallways while making them look wider. Of all the passage decor ideas, installing framed mirrors is an infallible way to create the illusion of space and brighten up what might otherwise be a dark walkway.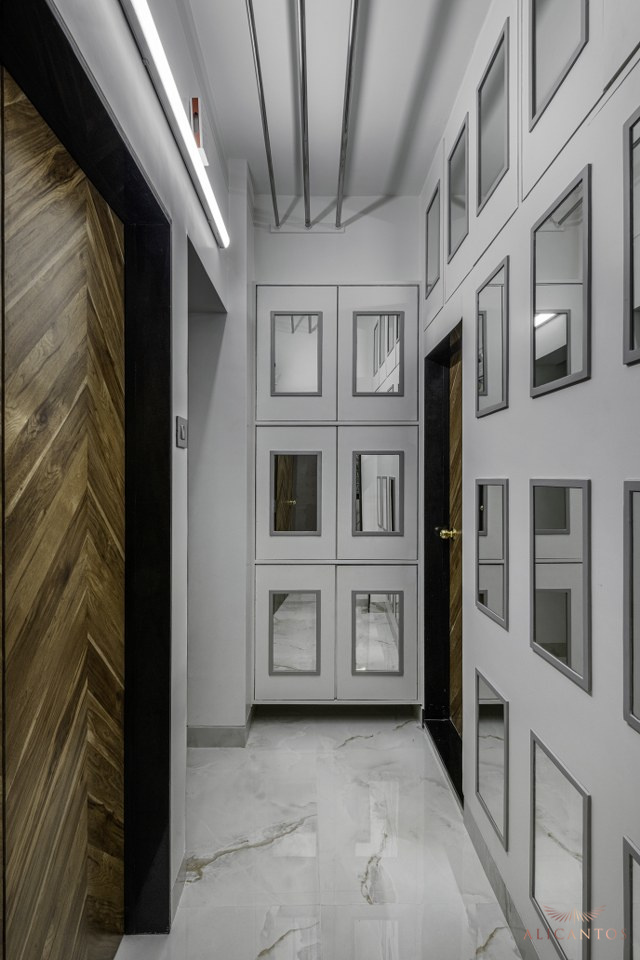 Transfroming the space with style and elegance.The grey color palette offered a deep sense of luxury and comfort. This bedroom creates a sophistiacted look carefully with- selected wallpaper, curated furniture and furnishings. Lighting fixtures also play a very important role which never goes out of style.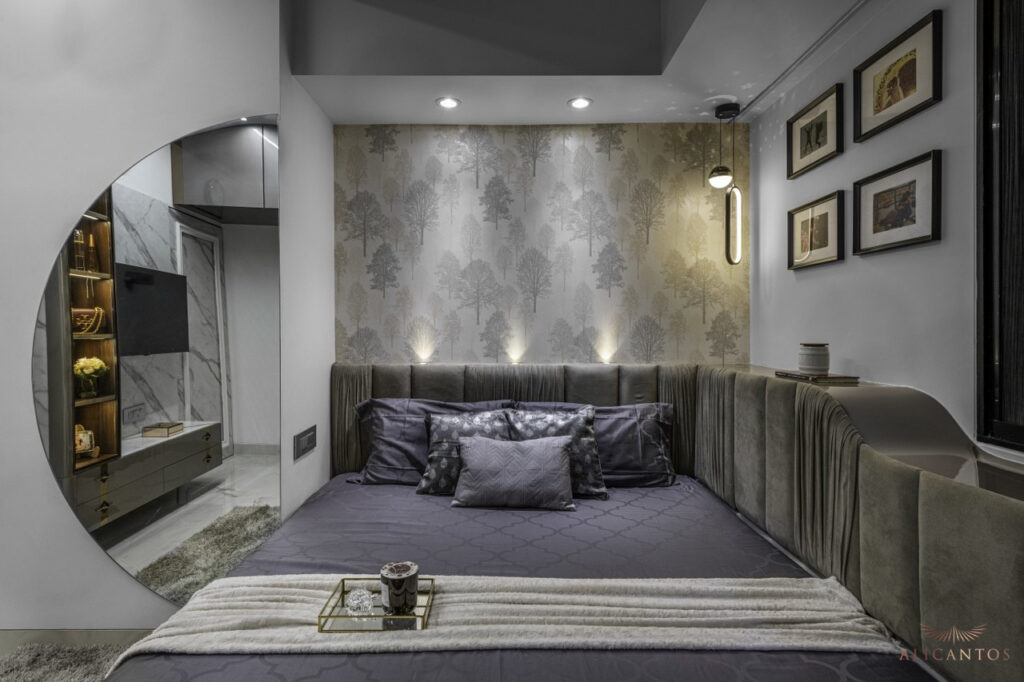 The design exhibits a delicate balance of materials and textures that add personality to the space while maintaining the eclectic and luxurious vibes. The experience of this room draws a certain calmness due to the principled use of simplicity, linearity and achromatic tone all across the space.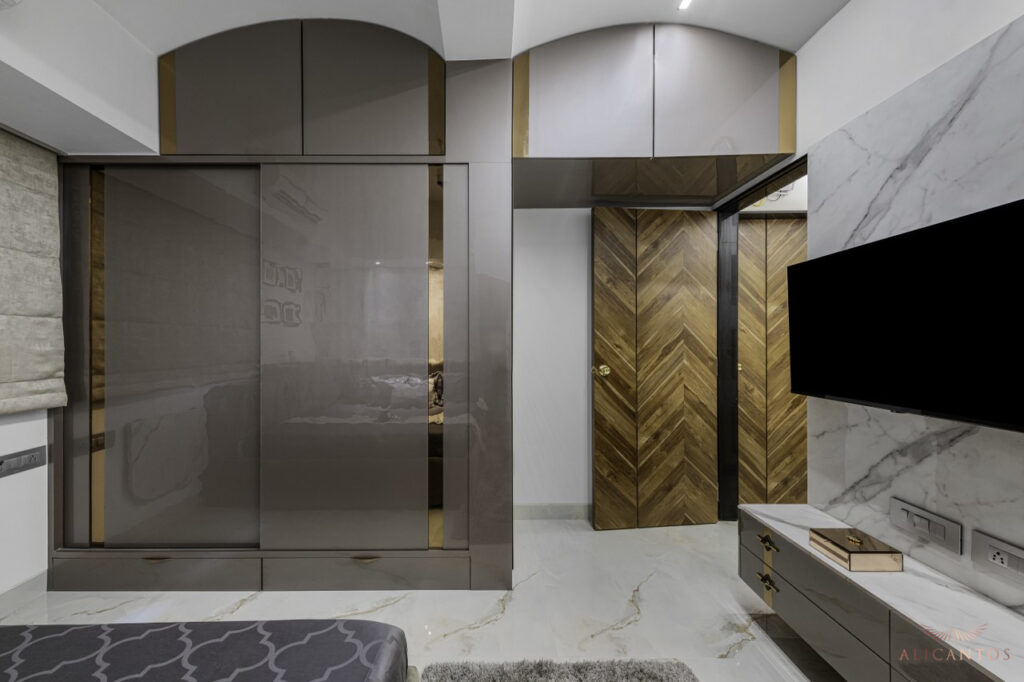 FACT FILE
Designed by : Alicantos
Project Type : Apartment Interiors
Project Name : The Blue Door
Location : Andheri West, Mumbai
Year Built : 2022
Duration of project : 6 Months
Project Size : 715 sq.ft
Project Cost : 35Lacs
Principal Designer : Himani Jain
Photograph Courtesy : phxindia
Products / Materials / Vendors : Lighting – Ikea, Tisva, Lido / Doors and Partitions – Customized Sanitaryware – Jaquar & Hindware / Furniture – Customized / Kitchen – Customized / Paint – Asian Paints / Artefacts – Local Vendor, Amazon / Wallpaper – Nilaya / Hardware – Hettich & Ebco.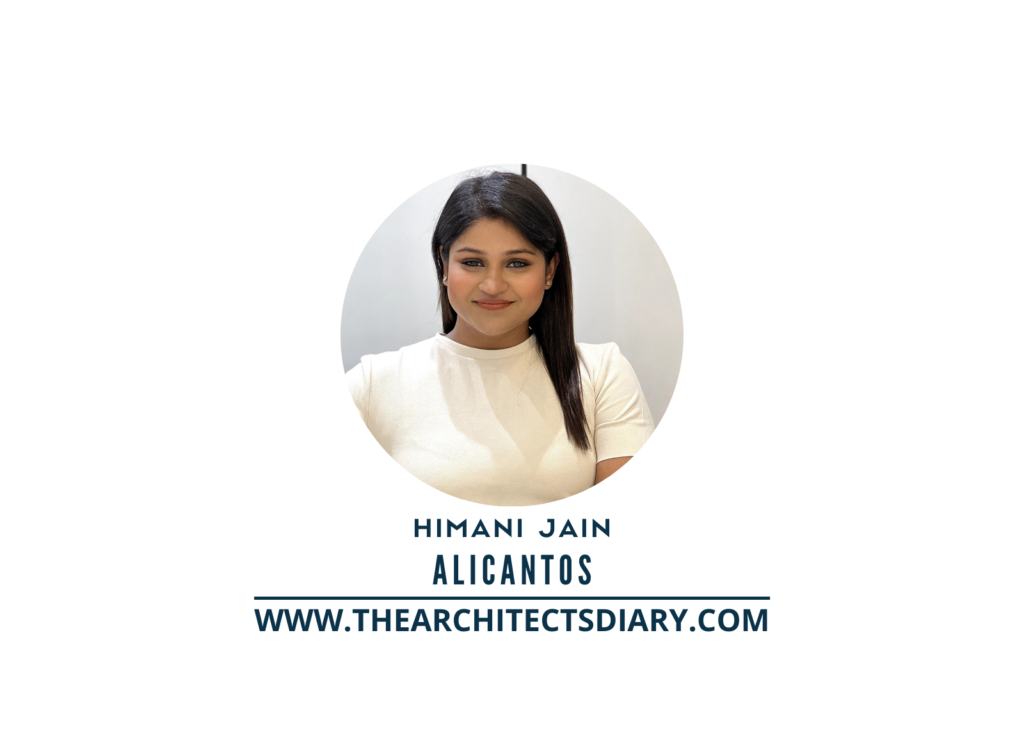 Firm's Instagram Link : Alicantos
Firm's Facebook Link : Alicantos
For Similar Project >> A SPACIOUS CONTEMPORARY APARTMENT ADORNED WITH LUXURY
The post A Spacious Luxury Apartment With Elegant Interior Design | Alicantos appeared first on The Architects Diary.