Project Location – Waghodia, Vadodara. The project is located is in the center of the area. It's a developing area with very quite and peaceful neighbourhood. The ideation was to have a soothing, pleasant and minimal home embracing quiet luxury. The open environment and the lush green garden behind makes the place an eternal bliss. It is a fresh architectural and interior project.
A Soothing, Pleasant and Minimal Home Embracing Quiet Luxury | Ekam Studio
Visit : Ekam Studio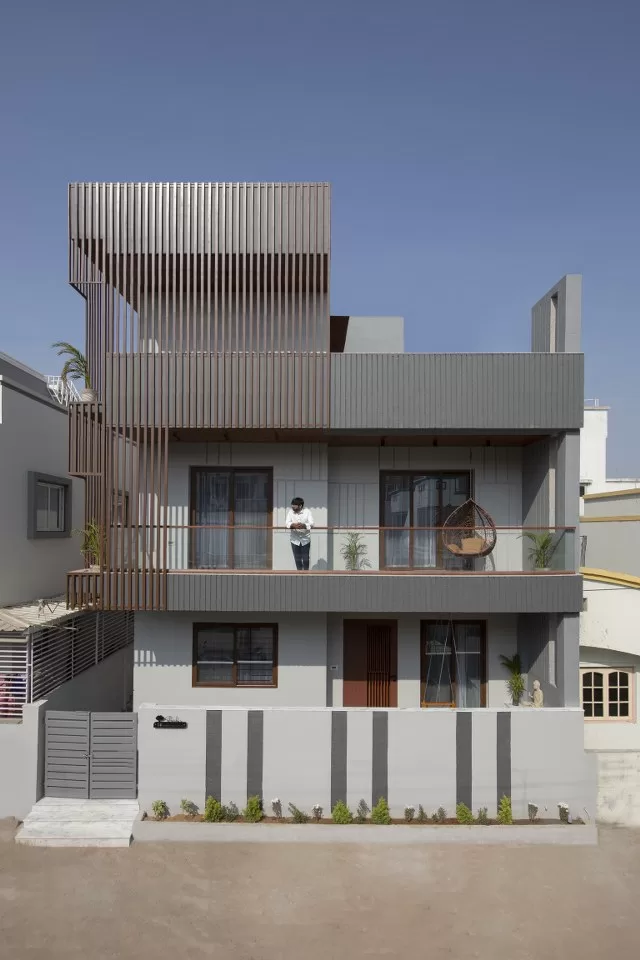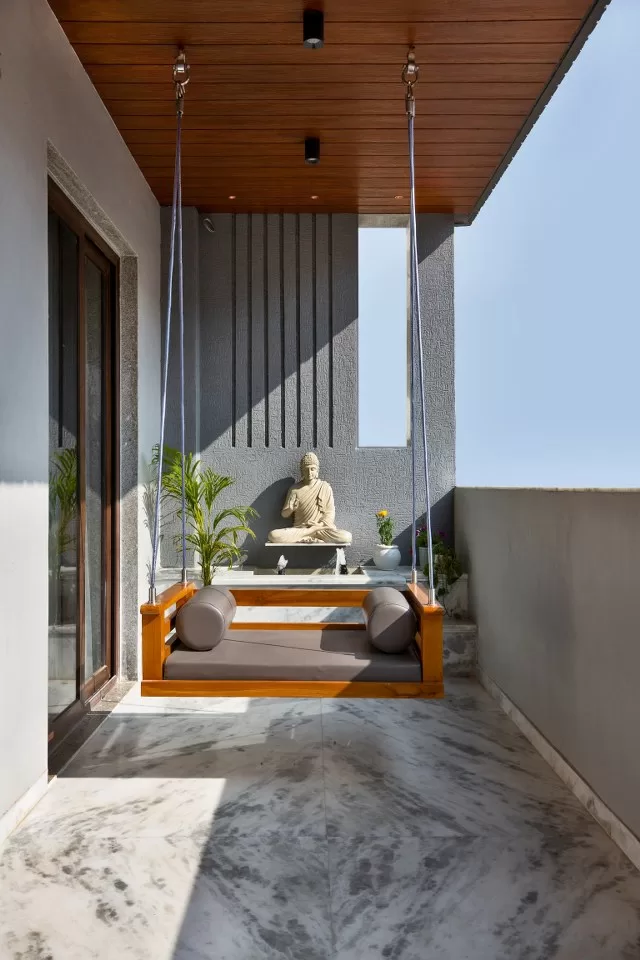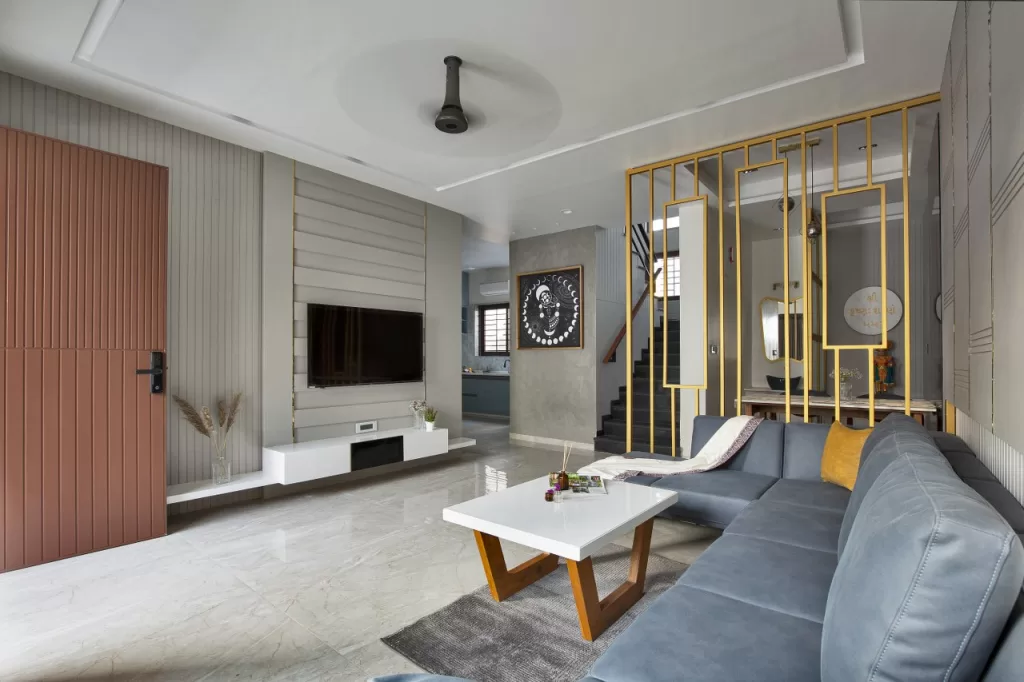 There were mutiple concepts in our mind, Two of our concept were presented to the client – A larger than life, extravagant bungalow or a pleasant, soothing, minimal home. The latter one was obviously more appealing to the clients and to us so that is what we went ahead with!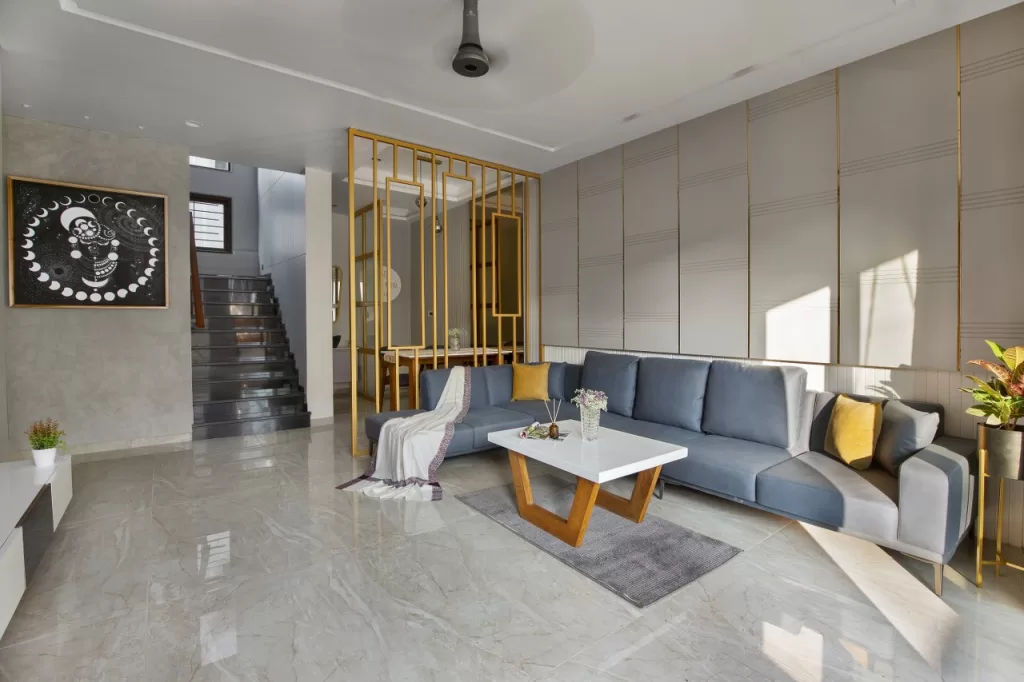 A default requirement- Because it's a west facing property, the default requirement was a huge balcony where beautiful sunsets with evening tea's could be enjoyed.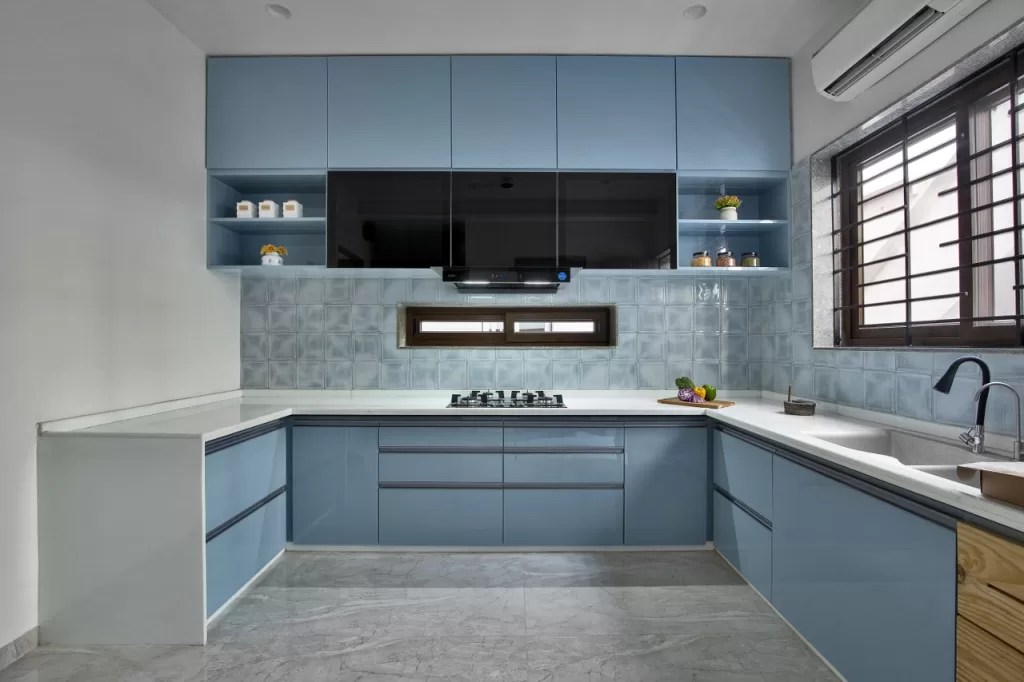 Design Brief – The design brief was simple yet a bit complicated. A couple with polar opposing views had opinions regarding the design. A challenging yet fun task was to bring everyone on the same page and build this incredible house.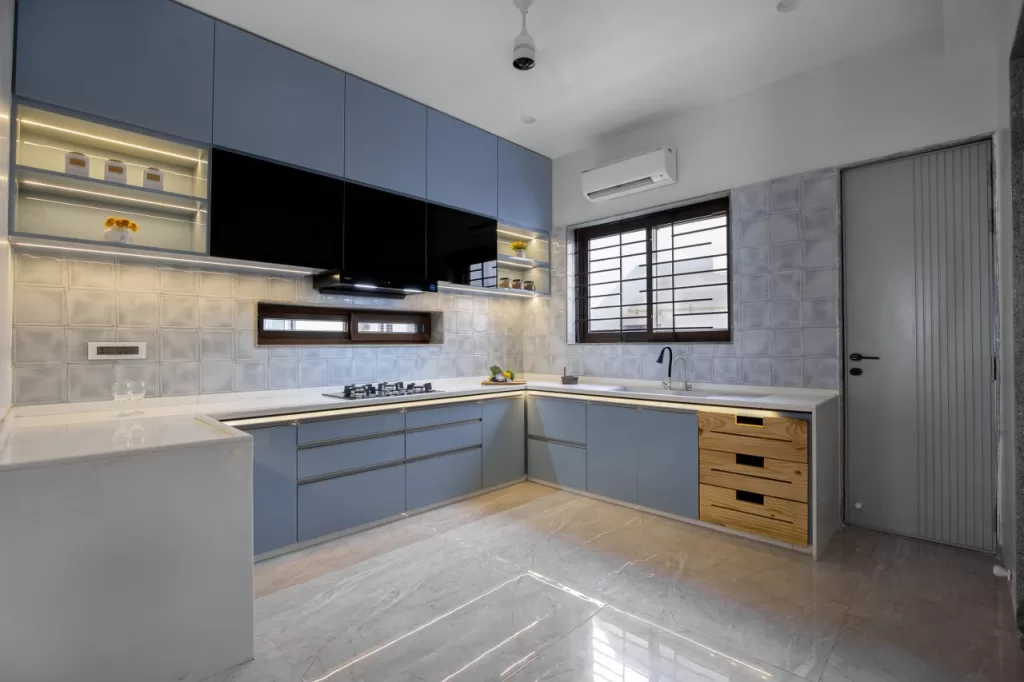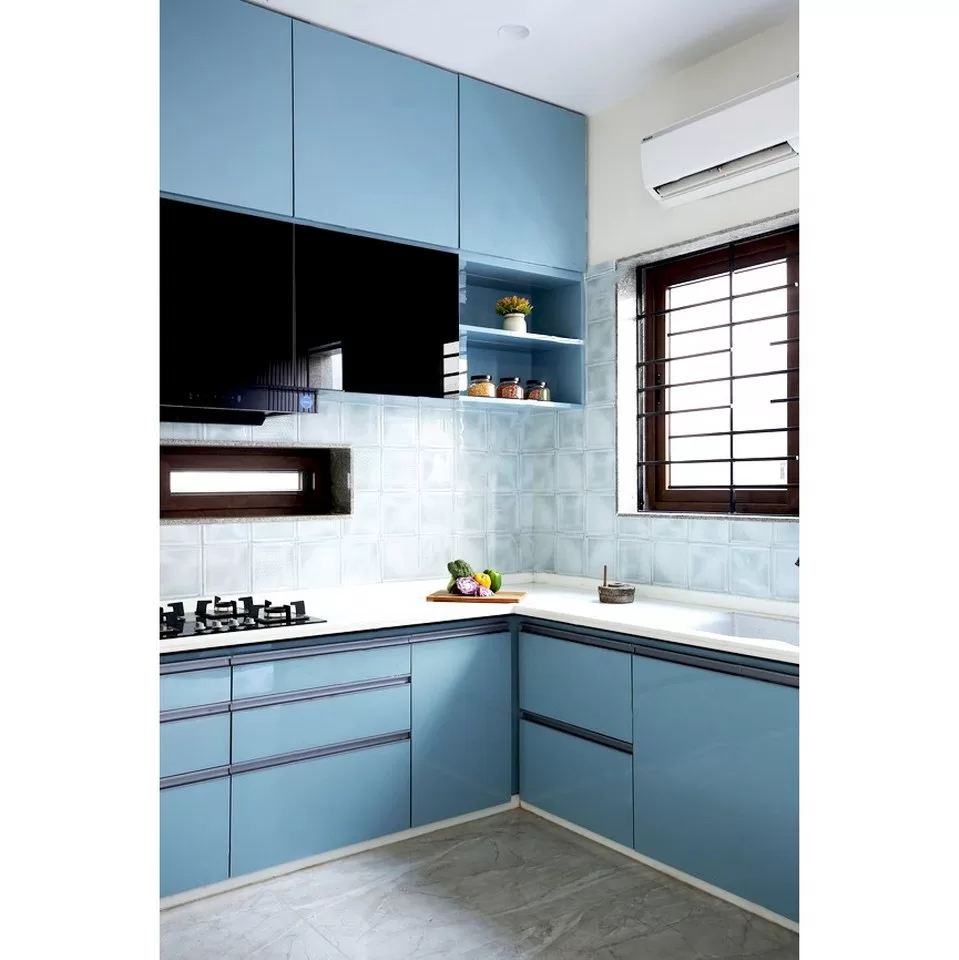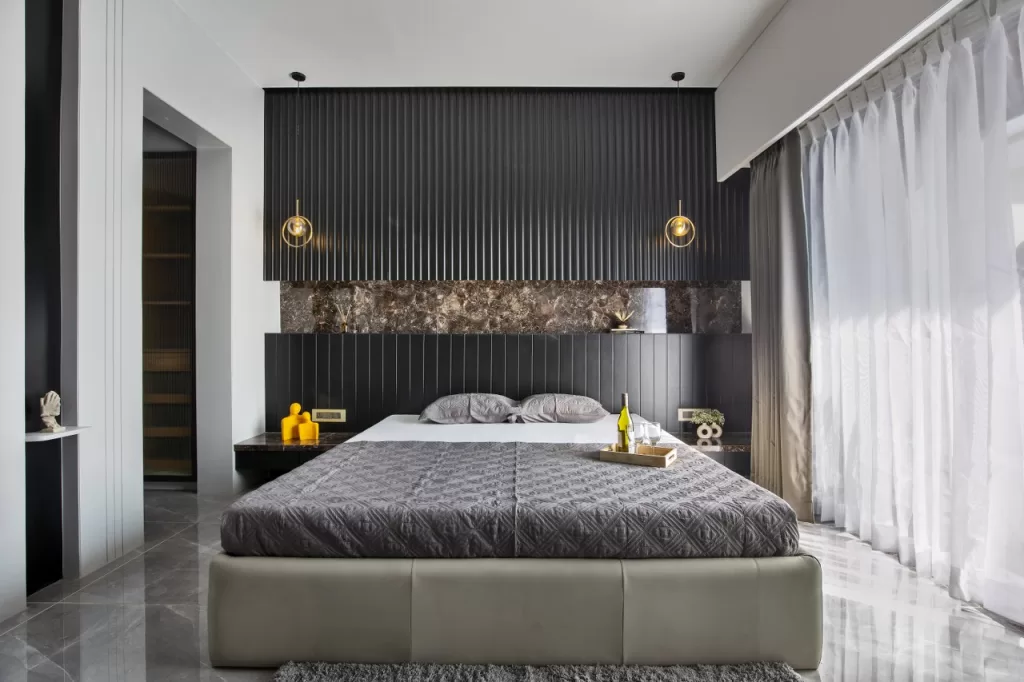 The biggest challenge was to introduce the black and grey in the master bedroom, the one space which we were very keen and confident about. Since the dawning stage the client were intrigued of how the room would turn out to be and after the completion we heard only one thing "Magical"!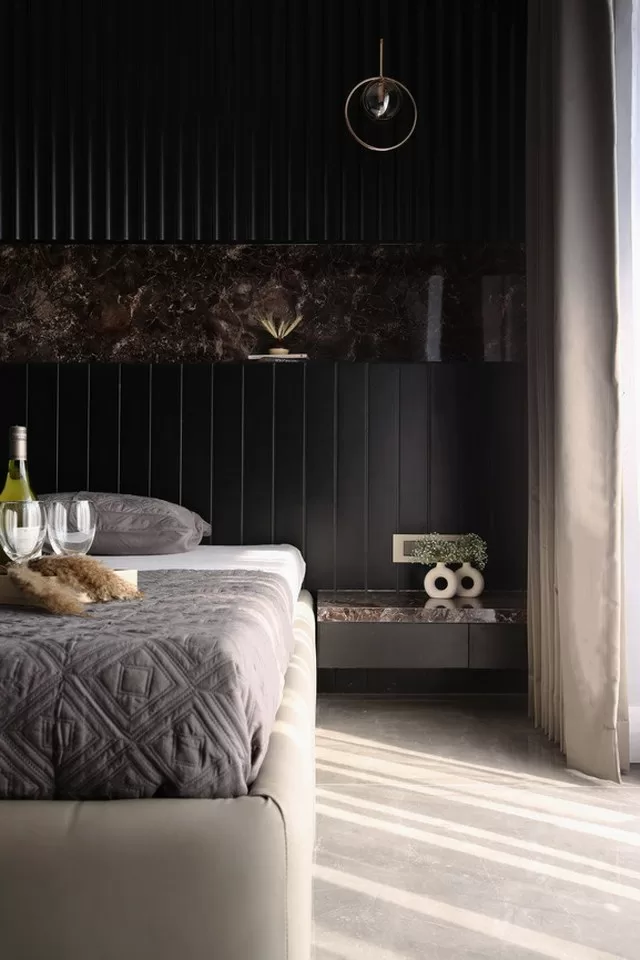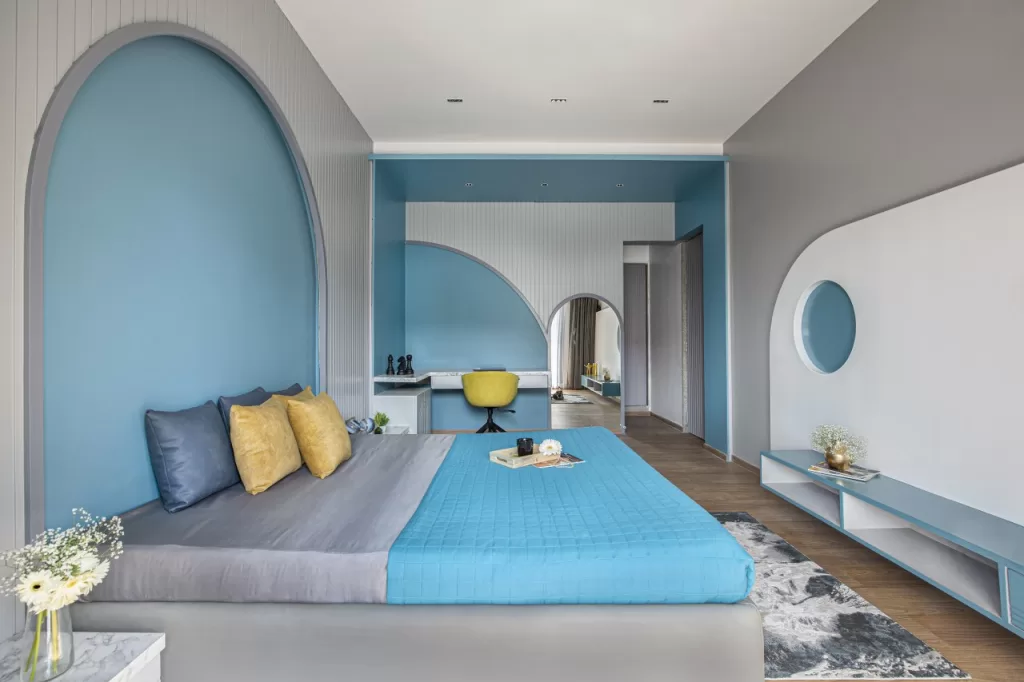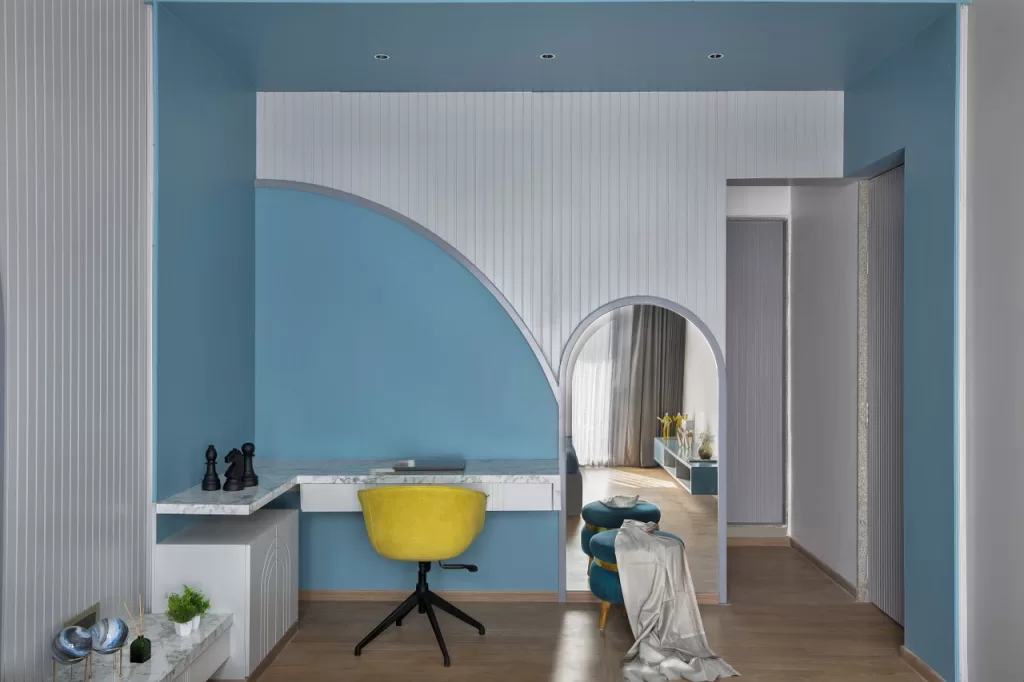 Material Palette – Since the concept was minimalist, the material and textures were also kept low key. The majority of materials used where Plywood, MDF, finished with Duco Paint, Laminates & Acrylics (kitchen). Since the house has a direct visibility from the main road, we used M.S Bar's to cover the side facade, it helps in privacy as well as adds up to the overall design.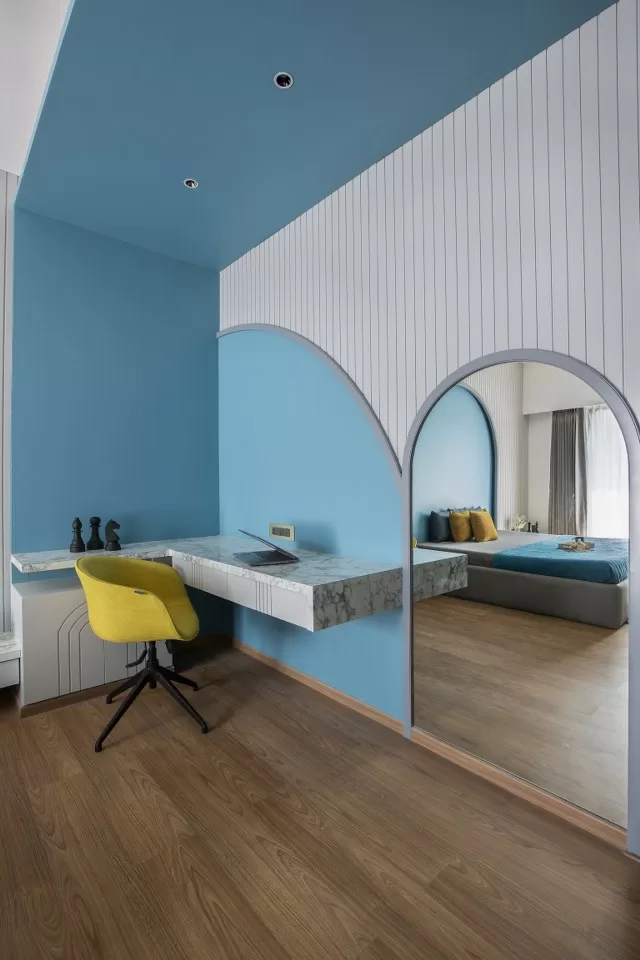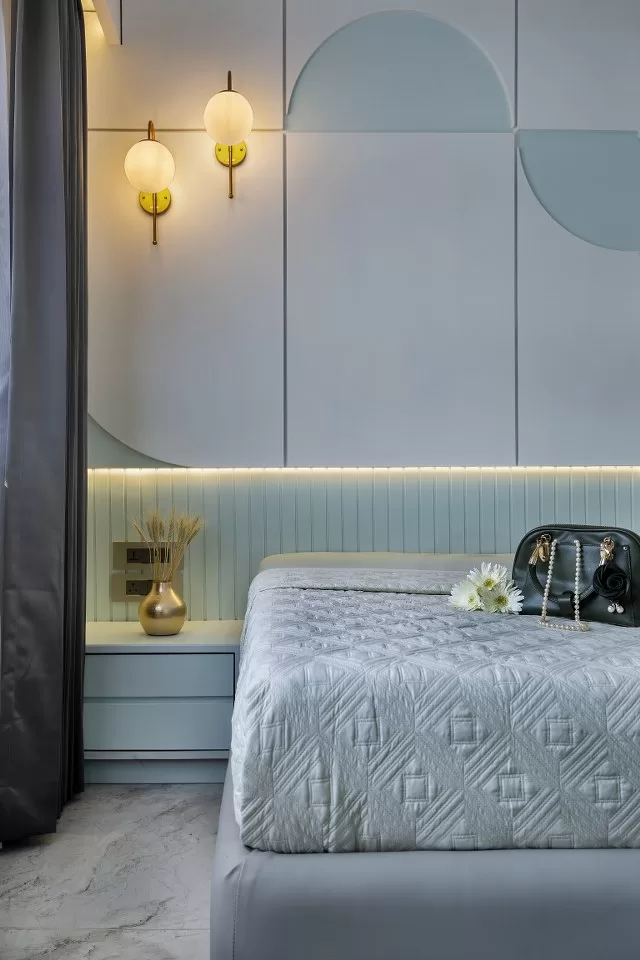 Lighting – Since it's a west facing home, there's enough natural light throughout the day. Artificial source of lights has been installed as per the requirements and needs in the interior as well as exterior.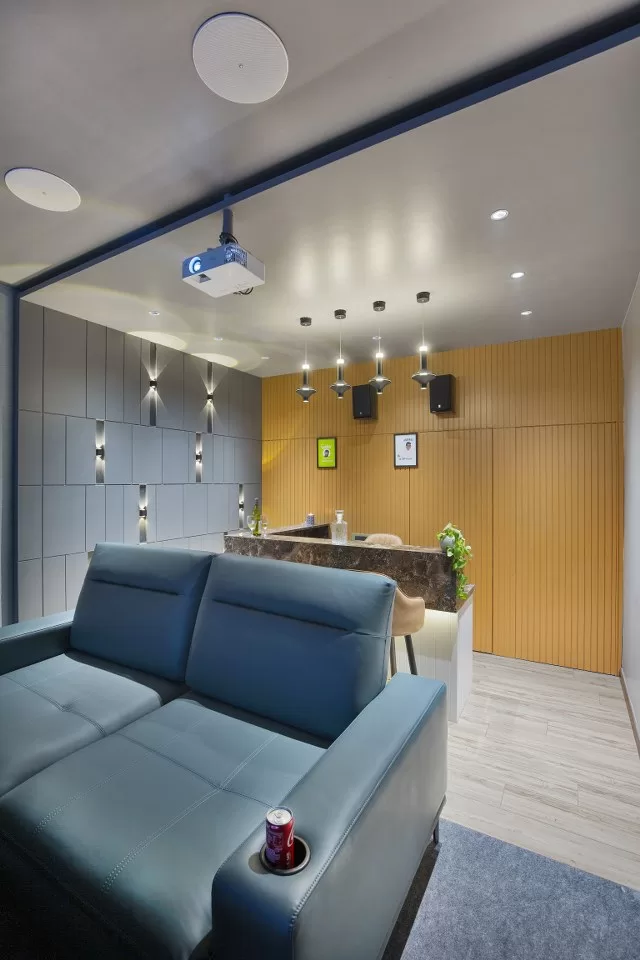 Some lights have been placed in such a way that it adds up to the overall aesthetic of the house. Placement of lights is an important aspect, it contributes to the design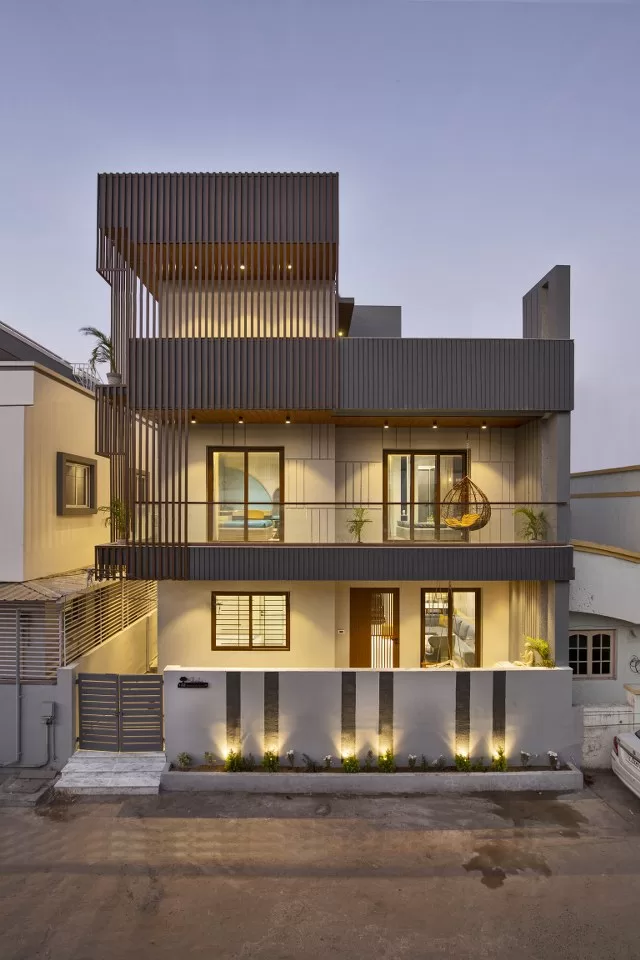 Fact File
Designed by: Ekam Studio
Project Type: Residential Architecture & Interior Design
Project Name: Shah's Residence
Location: Waghodia, Vadodara, Gujarat
Year Built: 2023
Duration of the project: 10 Months
Plot Area: 1178.7 Sq.ft
Project Cost: 1.5 Crore
Principal Architects: Ar. Dhwani Shah & Vatsal Solanki
Photograph Courtesy: Tejas Shah
Products / Materials / Vendors: Lighting – HYBEC Lighting / Sanitaryware – Jaquar / Flooring – Simpolo Ceramics / Kitchen – Modular on site / Paint – Asian Paints / Hardware – Haffele.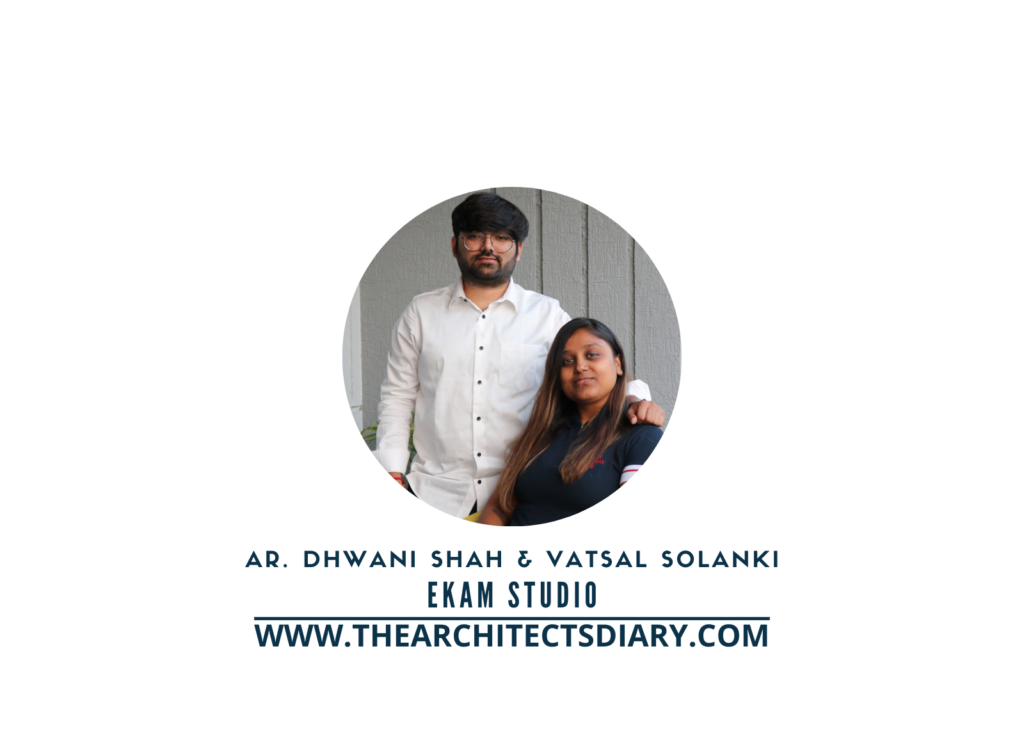 Firm's Instagram Link: Ekam Studio
For Similar Project >>>The Right Balance Of Traditional And Modern Design Is Seen In This Family Home
The post A Soothing, Pleasant and Minimal Home Embracing Quiet Luxury | Ekam Studio appeared first on The Architects Diary.