Kaleidus WorkPlace Solutions, a renowned commercial fit-out company, proudly announces the successful completion of one of its flagship projects for SilverXis, a prominent IT company headquartered in Dallas, Texas. In May, 2023, the final touches were put in place, and the doors to this cutting-edge corporate space were opened, marking a significant milestone in modern office design and functionality.
A Significant Milestone in Modern Office Design and Functionality | Kaleidus WorkPlace Solutions
Visit: Kaleidus WorkPlace Solutions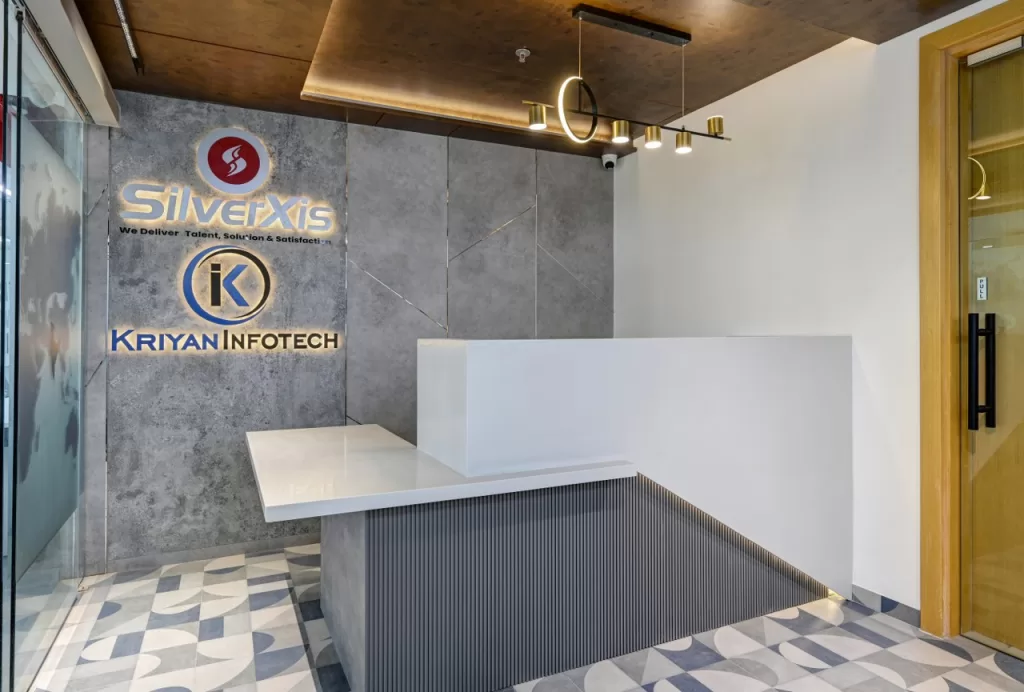 The SilverXis project encompasses a total area of 5,280 square feet, and it has been meticulously designed to accommodate 56 workstations, along with various amenities to cater to the needs of its employees. This sophisticated office space offers a blend of functionality, aesthetics, and comfort.
The reception area, the first point of contact for visitors and clients, has been thoughtfully designed. It embodies the company's ethos, creating a welcoming and professional atmosphere. To facilitate creative discussions and brainstorming, a creative pod has been integrated into the reception area, emphasizing the company's commitment to innovation and client engagement.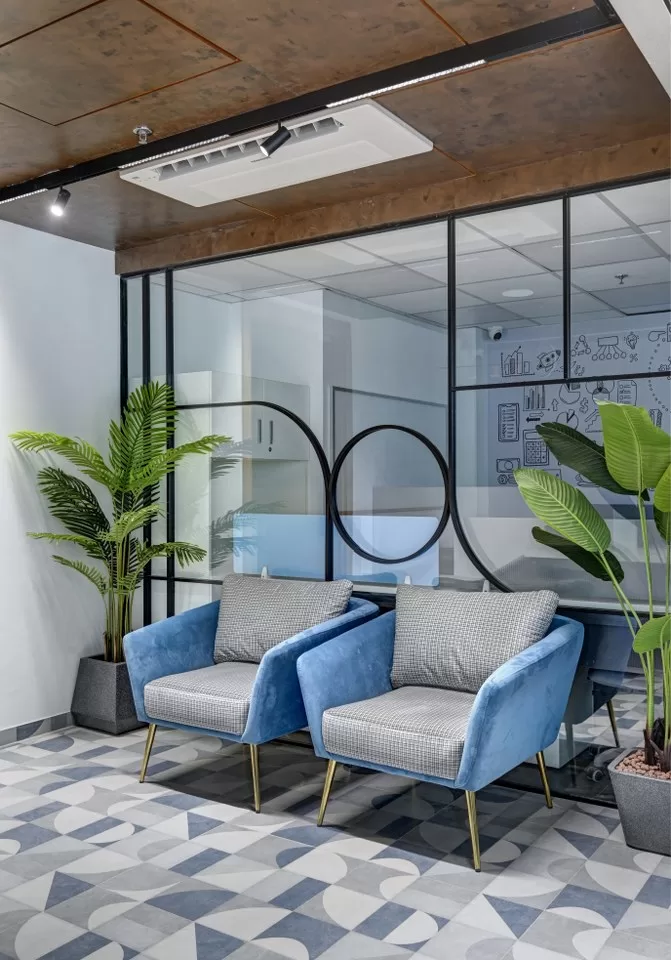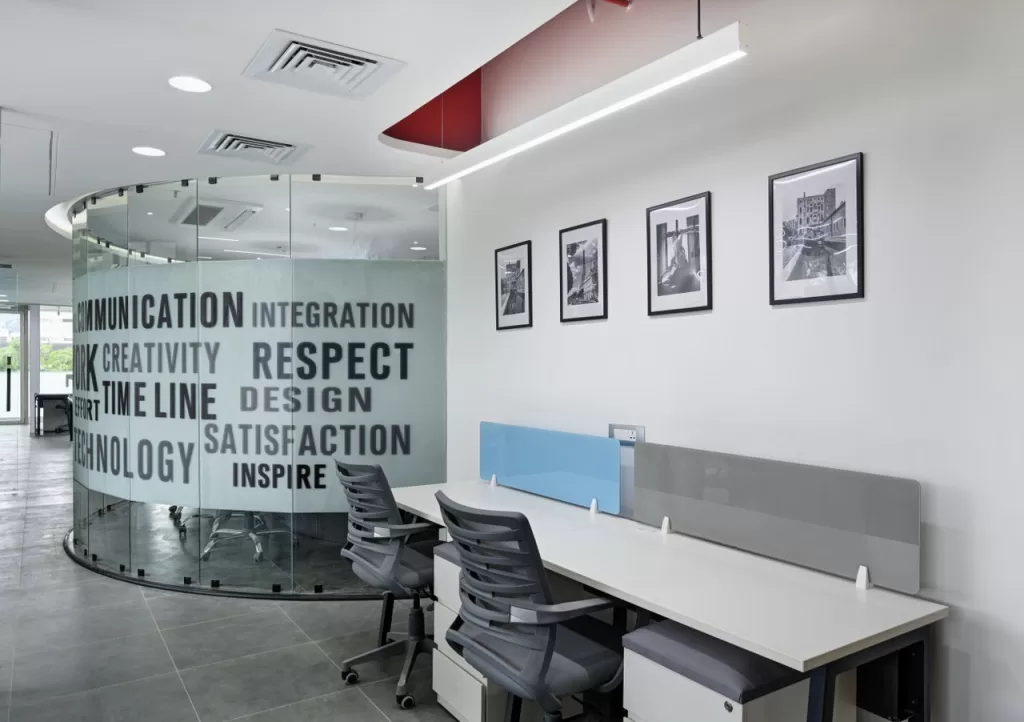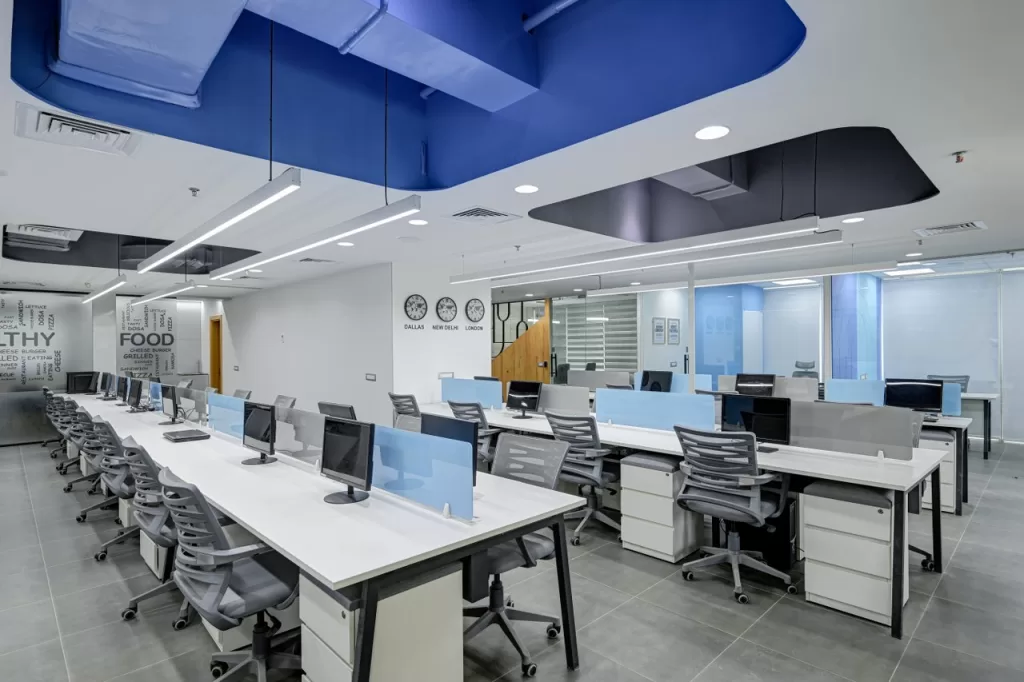 One of the standout features of this workspace is the provision for 56 workstations. These workstations are not merely cubicles but rather, ergonomically designed, ensuring the utmost comfort and productivity for the employees. The open office layout promotes collaboration and creativity, reflecting modern trends in office design.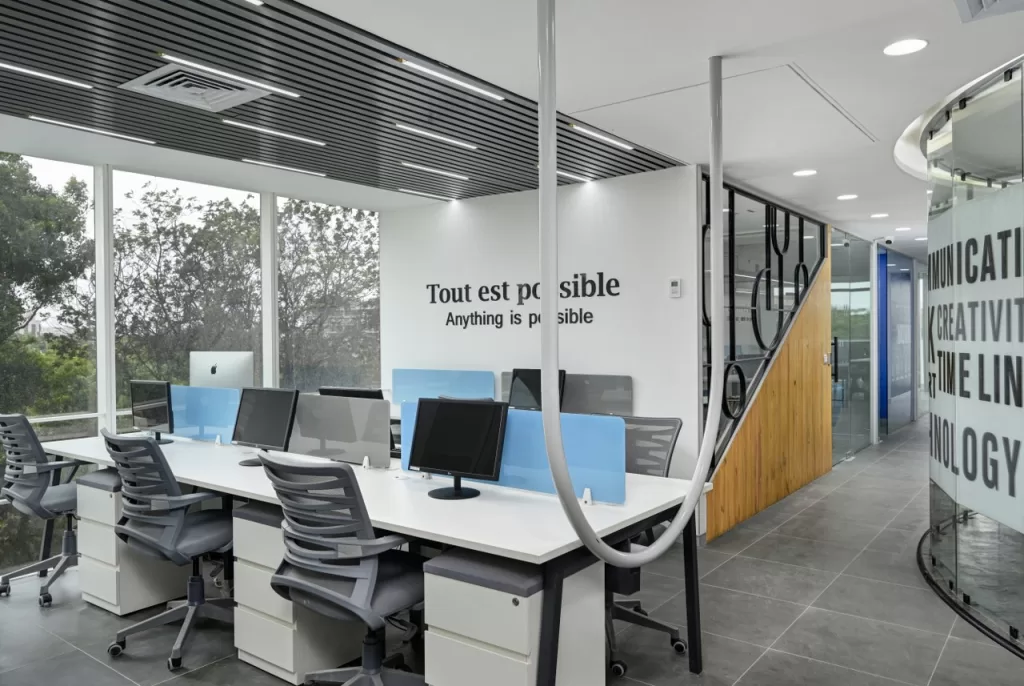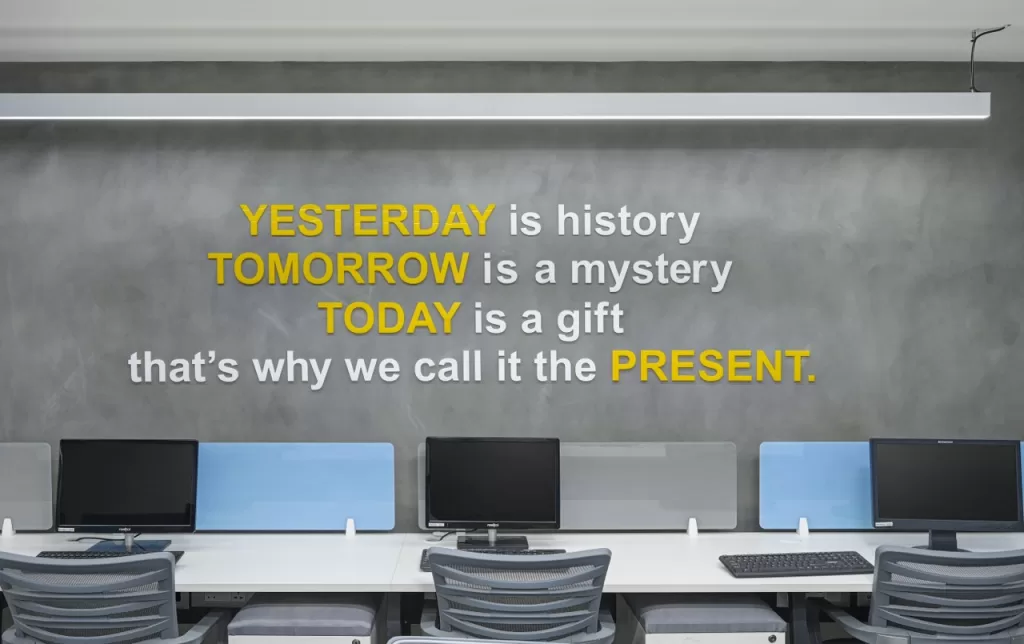 In addition to the workstations, the office boasts a breakout zone. This area is specifically designed for employees to take short breaks, relax, or engage in informal discussions. Such zones are essential for nurturing creativity and providing a change of scenery during the workday.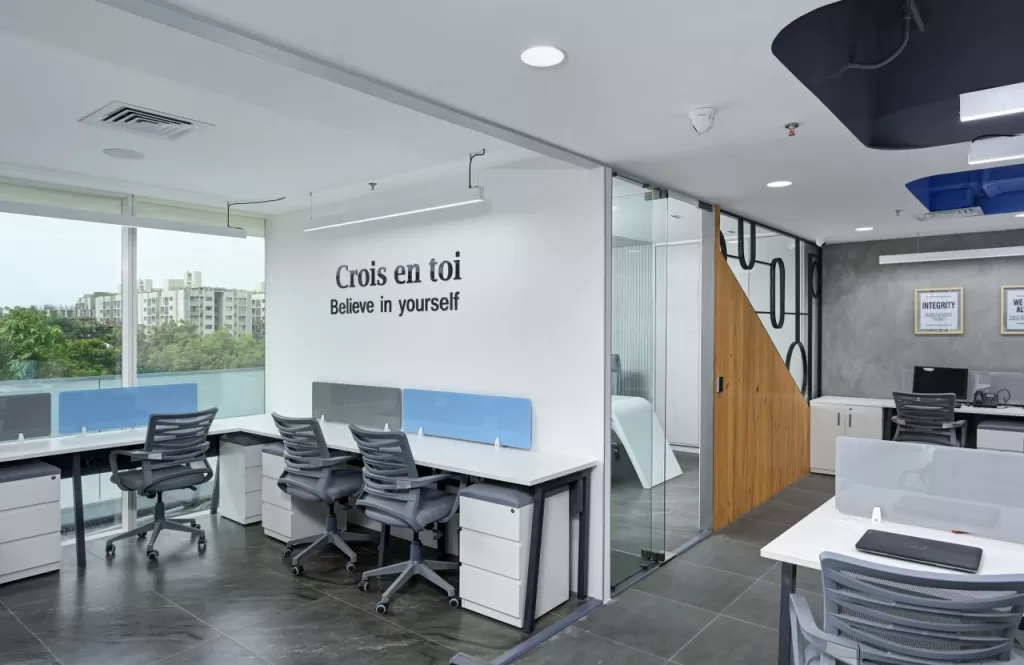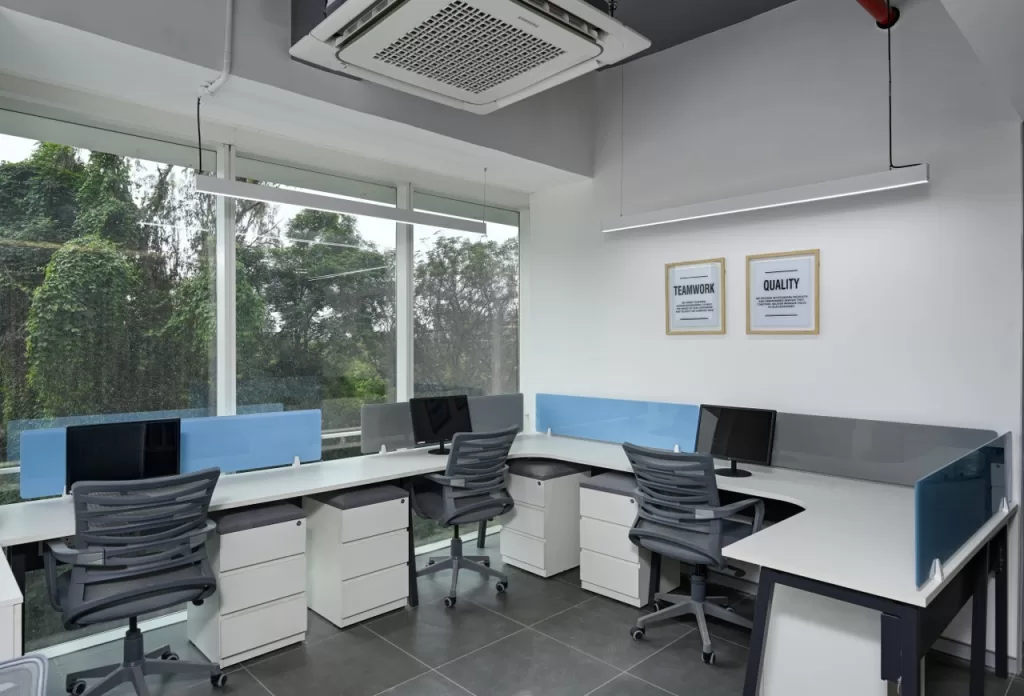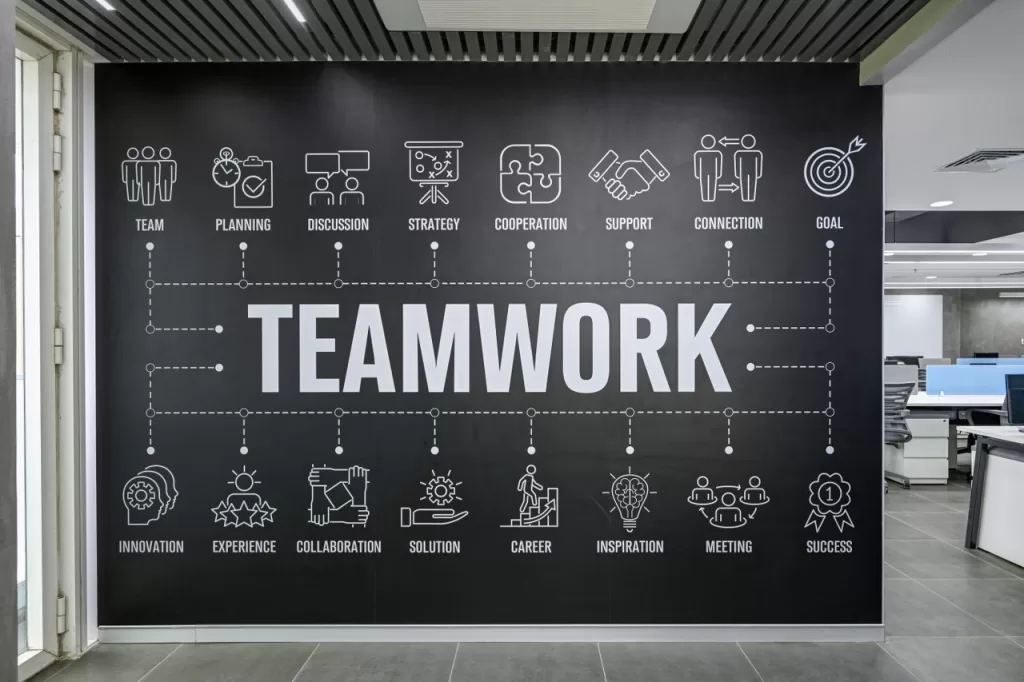 The pantry area is another thoughtful inclusion in the office design. With the ever-increasing demands of modern work culture, the pantry area ensures that employees can access refreshments and meals without having to leave the office premises. It's a space where colleagues can connect, network, and recharge before getting back to work.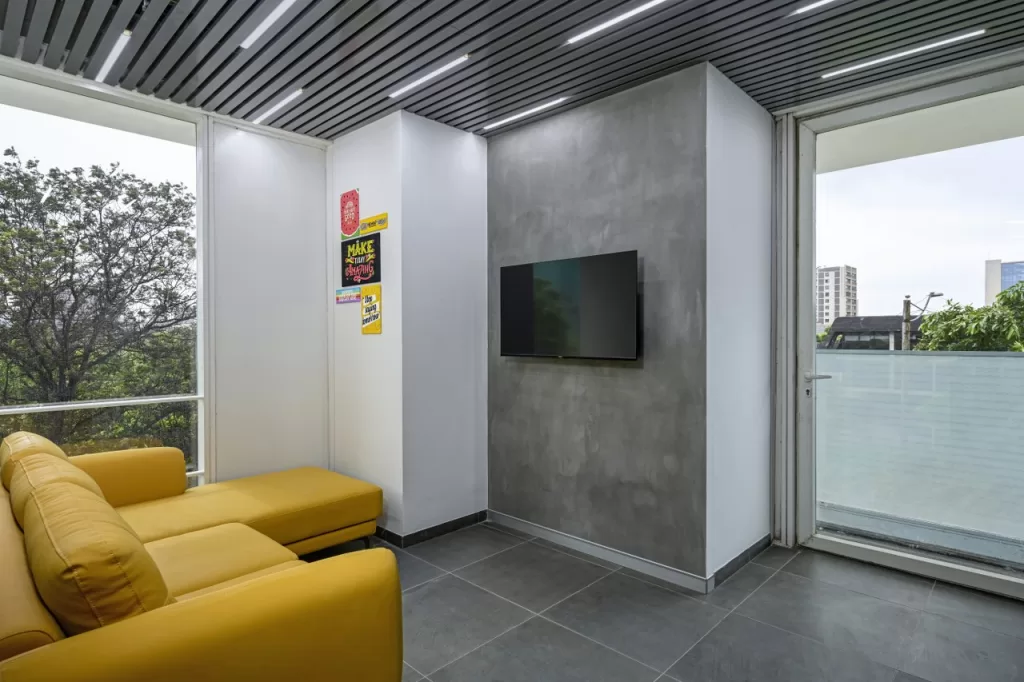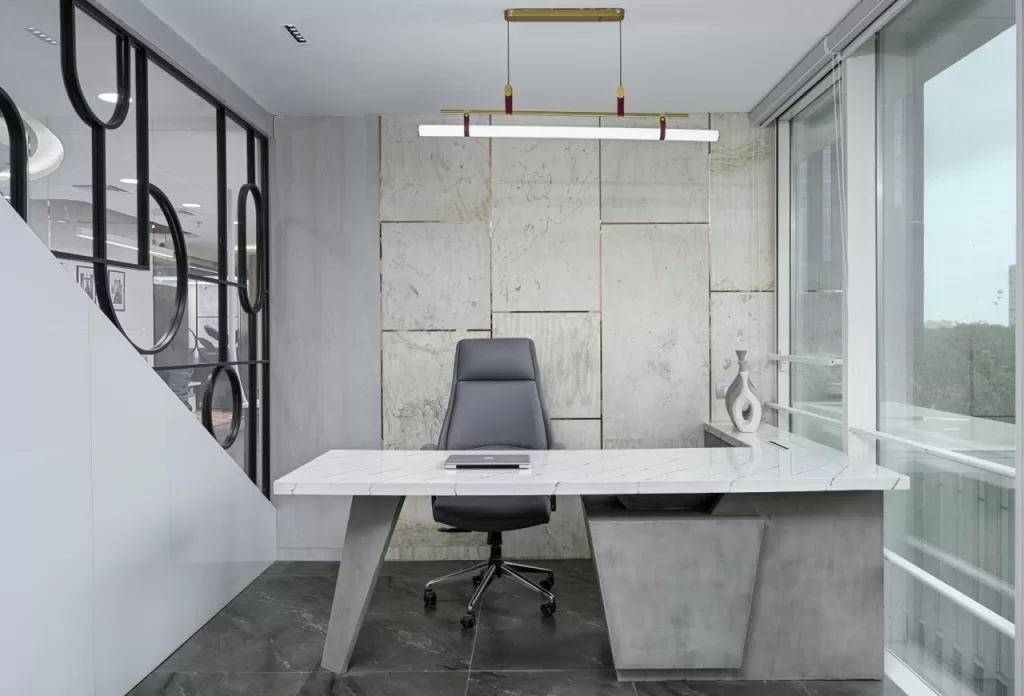 Furthermore, the office features two Managing Director Cabins, providing the leadership team with private spaces for discussions, meetings, and focused work. This blend of open workspaces and private offices showcases the versatility and adaptability of the design to meet the unique needs of the company's hierarchy.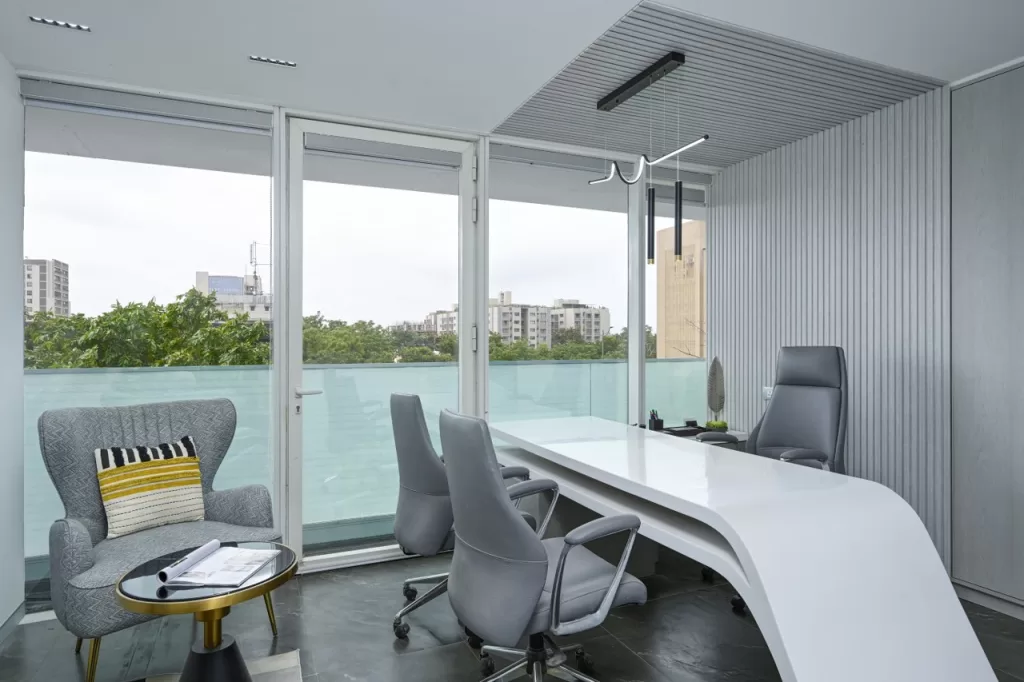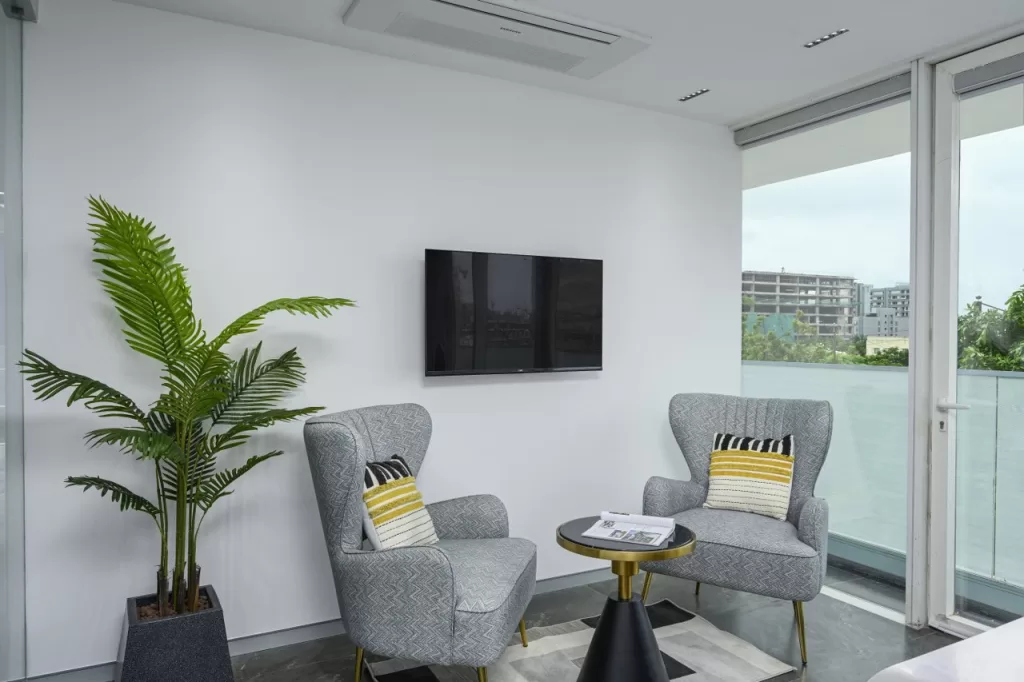 Senior staff members are not left out; a separate space is allocated for them. This recognizes their contributions and offers them a quieter, more private area to work while still being connected to the rest of the team.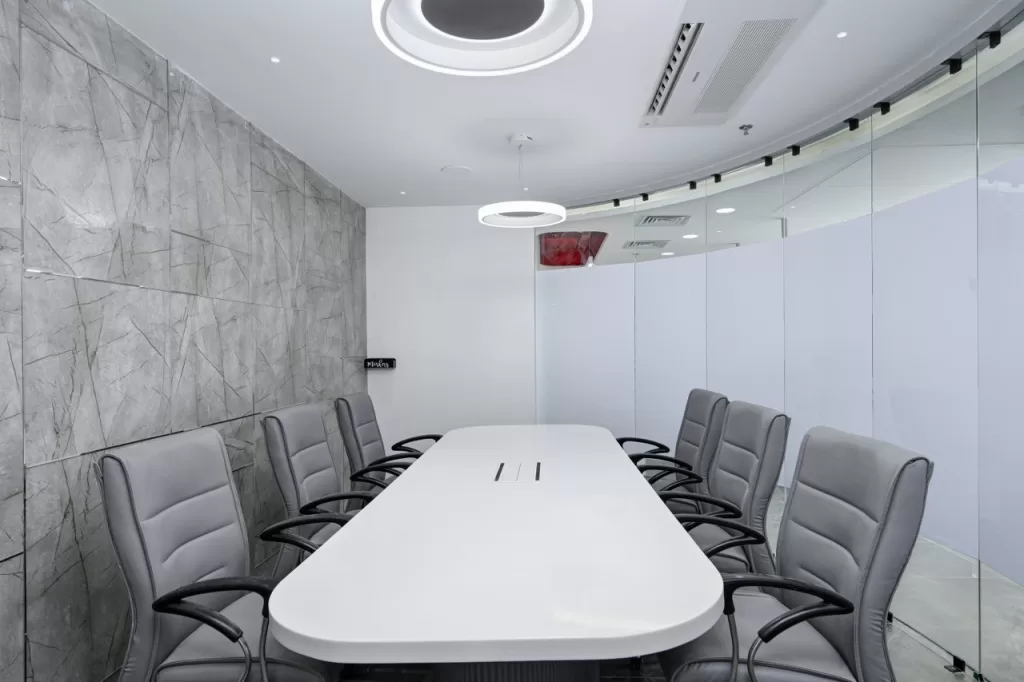 One of the most striking aspects of this project is the color scheme, derived from company's corporate logo & By incorporating the company's brand colors and design elements into the office's physical space, Kaleidus WorkPlace Solution has created a seamless connection between the company's values and its workspace. This harmonious blend of aesthetics and branding not only fosters a sense of belonging for employees but also leaves a lasting impression on clients and visitors.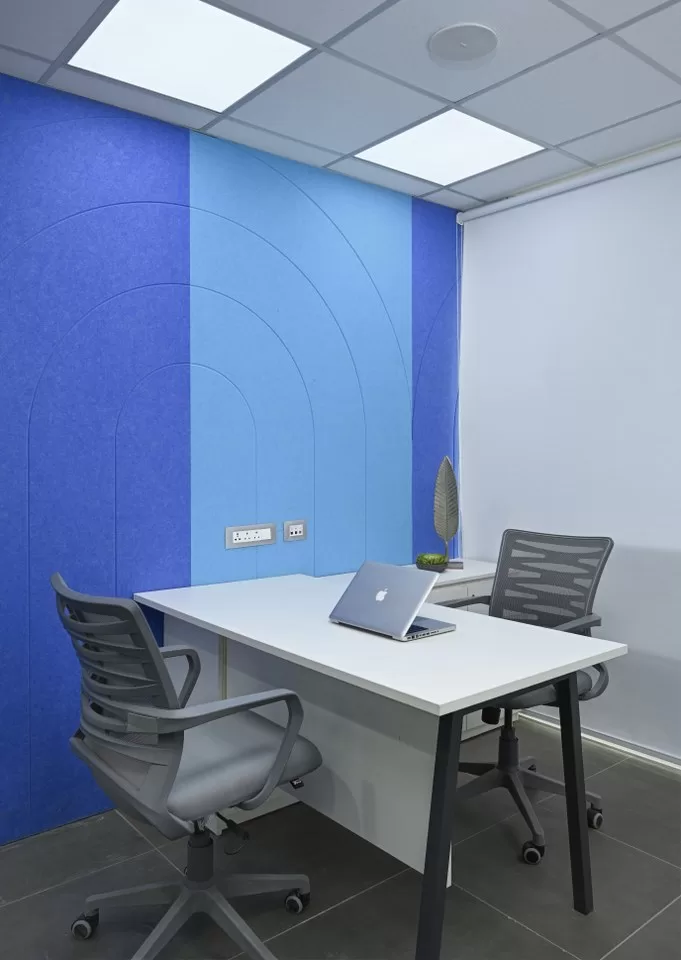 In conclusion, the completion of the SilverXis project at Navratna Corporate Park is a testament to the evolving landscape of modern office design. It offers a glimpse into the future of workspaces, where functionality, aesthetics, and employee well-being harmoniously coexist, ultimately contributing to increased productivity and employee satisfaction. This project stands as a shining example of the collaborative efforts between the IT industry and forward-thinking companies like SilverXis.
Fact File
Designed by: Kaleidus WorkPlace Solutions
Project Type: Office Interior Design
Project Name: SilverXis, Navratna Corporate Park
Location: Ahmedabad
Year Built: 2023
Duration of the project: 2 Months
Built-up Area: 3280 Sq.ft
Principal Designer: Birva Shah
Design Credits: Yukta Patel (Assistant Project Lead)
Photograph Courtesy: Rockbrand Inc
Products / Materials / Vendors: Lighting – Ways & Means Innovation / Sanitaryware – Toto Sanitaryware Furniture – Shreem Furniture Gallery / Paint – Asian Paints Royal / Artefacts – Vintana, Ahmedabad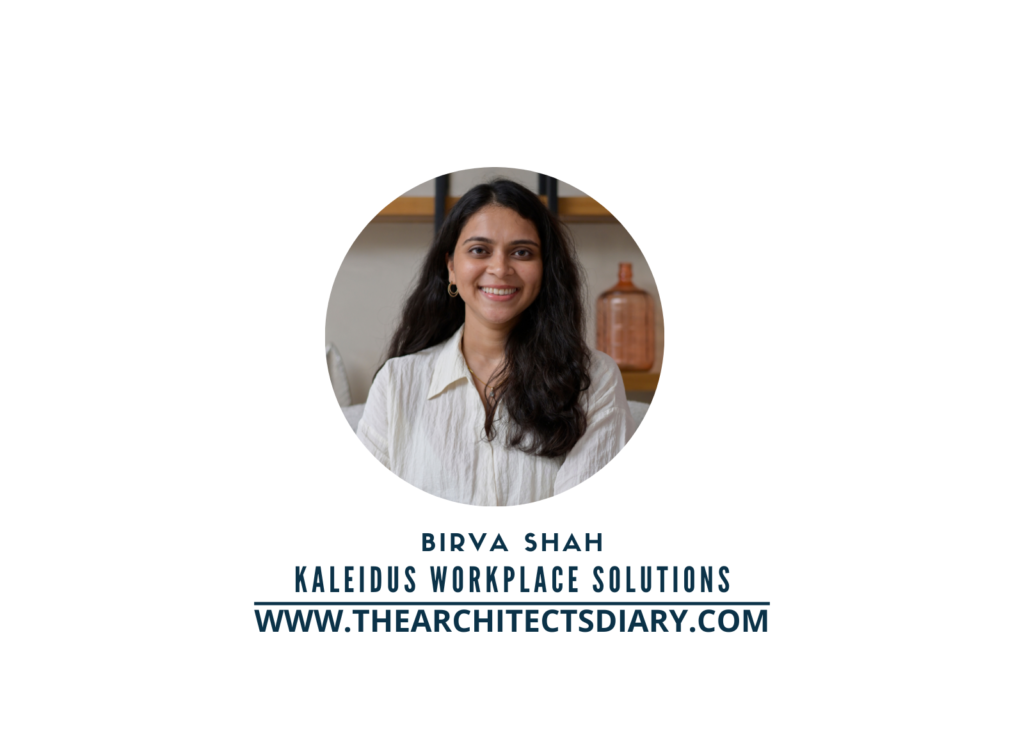 Firm's Instagram Link: Kaleidus WorkPlace Solutions
Firm's Facebook Link: Kaleidus WorkPlace Solutions
For Similar Projects >>> This Mumbai Office is a Dashing Representation of a Fashion Fiesta
The post A Significant Milestone in Modern Office Design and Functionality | Kaleidus WorkPlace Solutions appeared first on The Architects Diary.