In a world that thrives on hectic routines and fast paced lifestyles, a Satvik restaurant, Element 3 stands as an oasis of tranquillity and nourishment. Drawing inspiration from ancient Indian philosophies, the design concept is rooted in simplicity, purity and balance. Element 3 aims to provide not just a gastronomic experience but a holistic journey that rejuvenates the mind, body and soul.
Upon entering the Satvik restaurant, guests are greeted by a soothing ambience characterized by minimalist design and organic elements. Natural material wood dominates the interior in floors and furniture elements. Ochre and Teal accent tones are incorporated to create a vibrant yet calming atmosphere.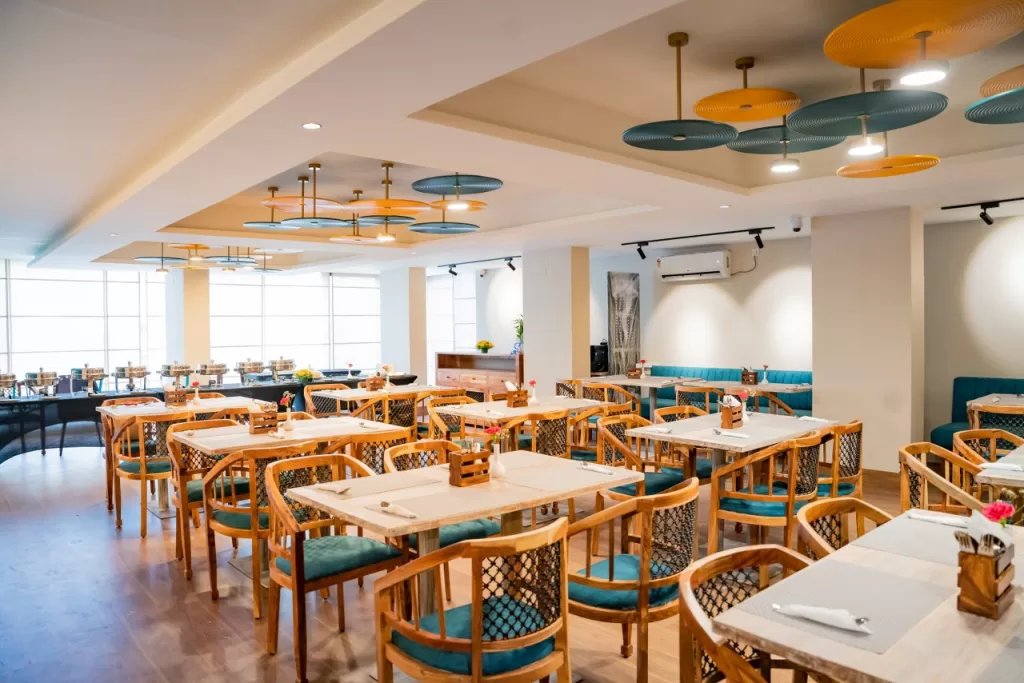 The seating arrangements are thoughtfully arranged to offer comfort and privacy to diners. Seating with plush cushions and soft pillows provide an authentic touch, offering a connection with traditional Indian dining practices.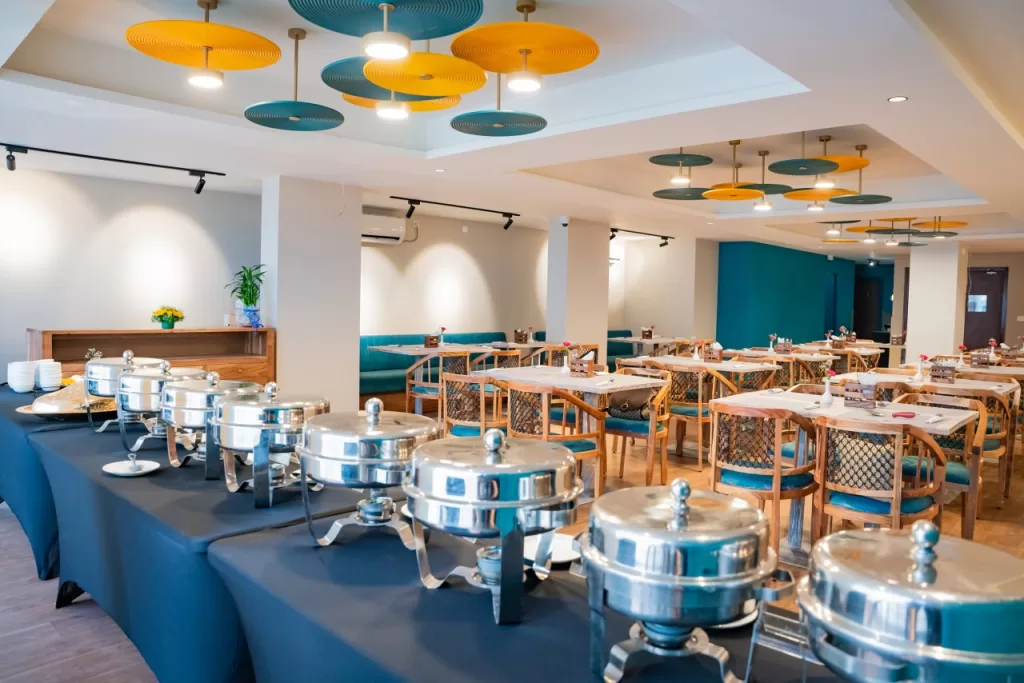 Private booths are available for those seeking a secluded space for family gatherings or meetings. Flexible seating allows the restaurant to easily accommodate varying party sizes, from solo diners to large group.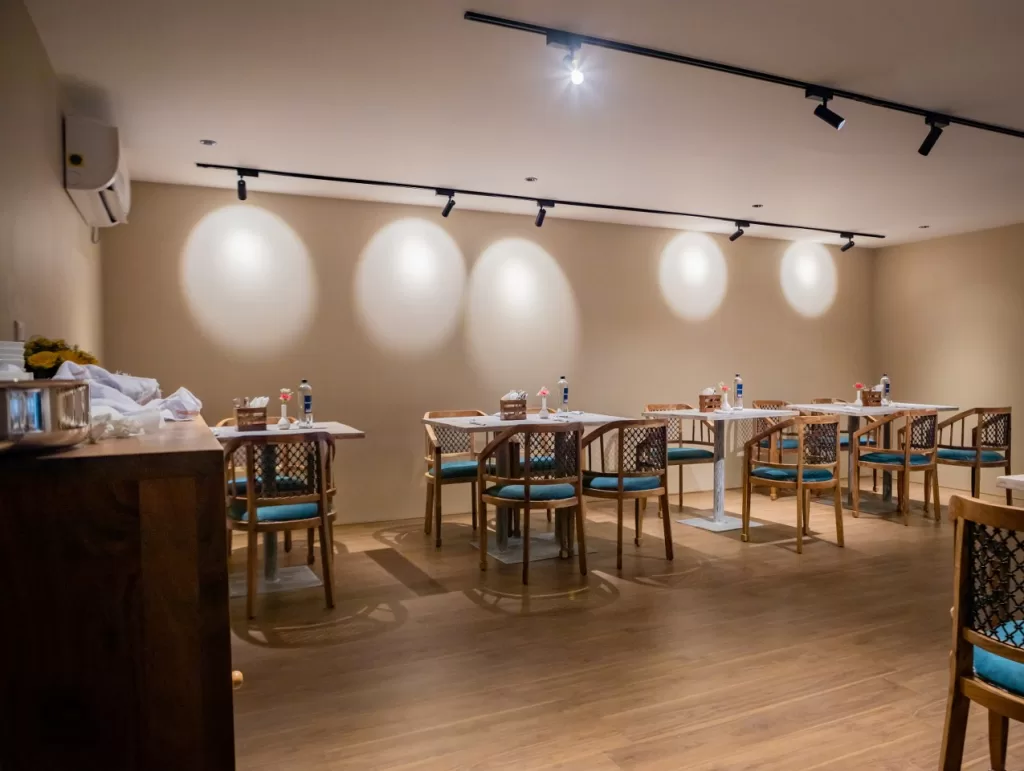 A combination of metal and wood was decided for the custom made light fixtures. In order to bring the design to life, we were able to find skilled craftsmen to fabricate the light fixtures safely and accurately.
Our vision combined with their expertise resulted in a stunning arrangement of ochre and teal toned light fixtures that adds a touch of elegance to the restaurant.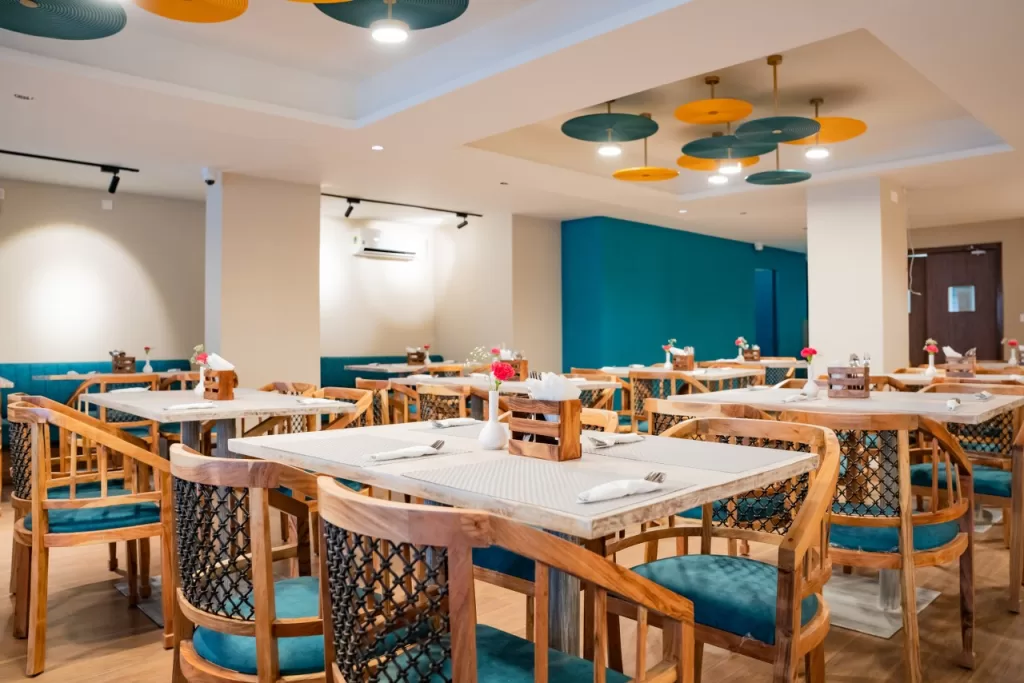 We wanted the materials which were chosen for the interior to align with the restaurant's concept, theme and target audience. Wood being a versatile material was used predominantly throughout the dining area.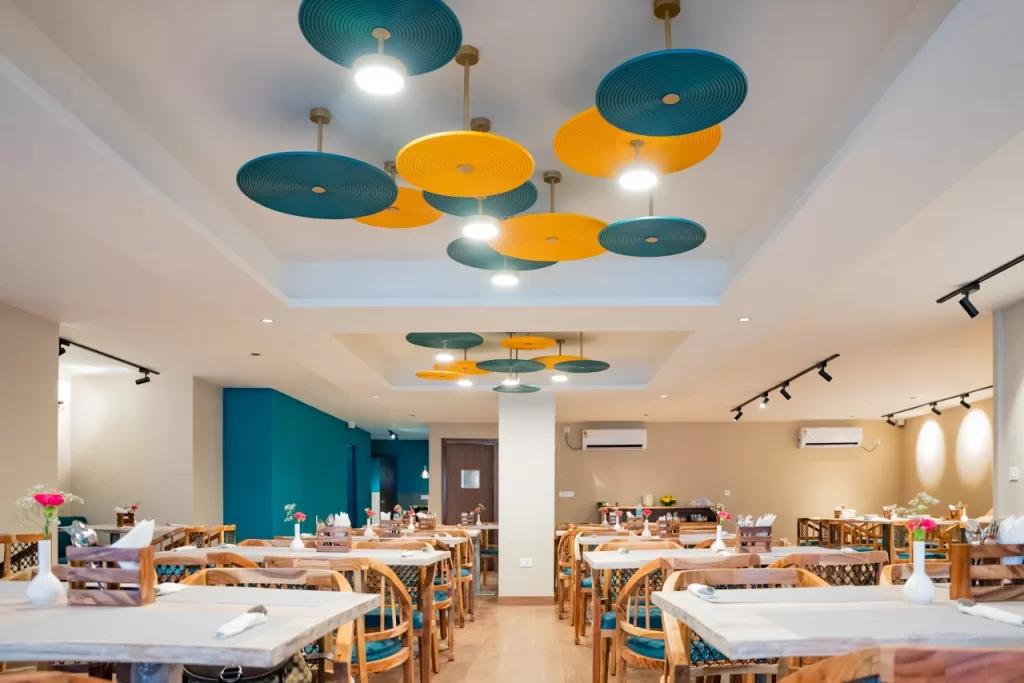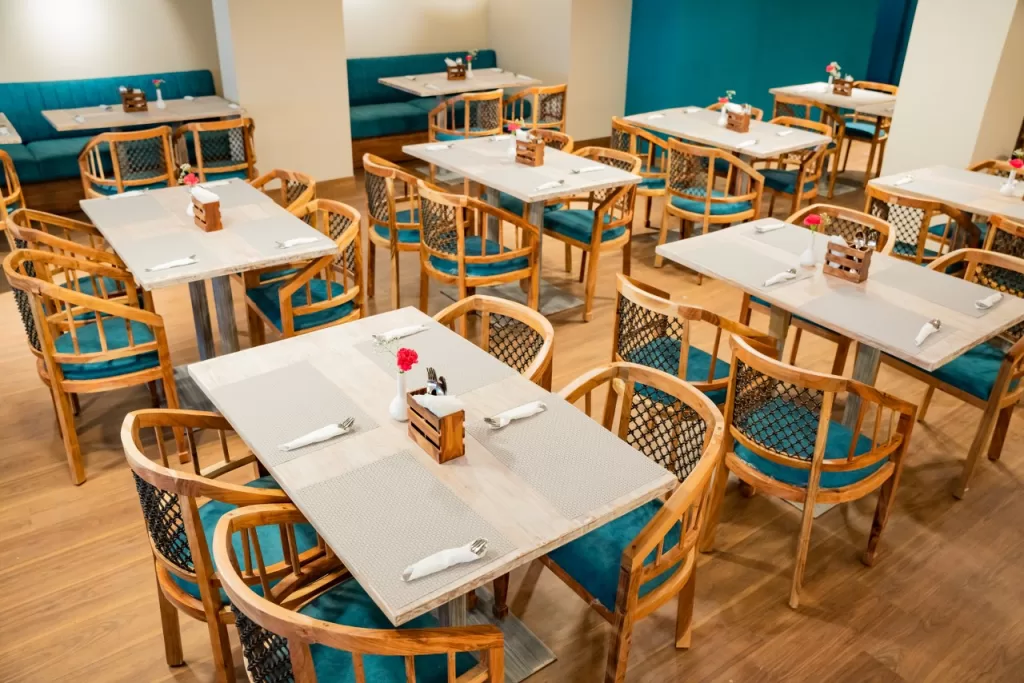 It was used in flooring, doors, furniture and ceiling features. Live plants and green walls were added in the entry and the dining space to add a refreshing touch to the restaurant interior.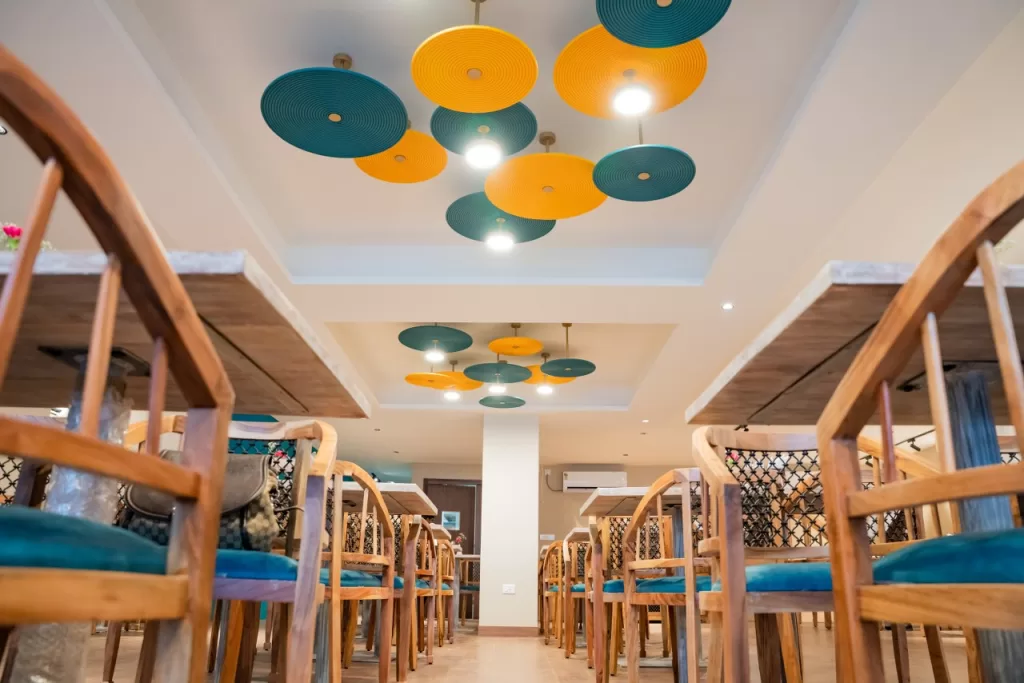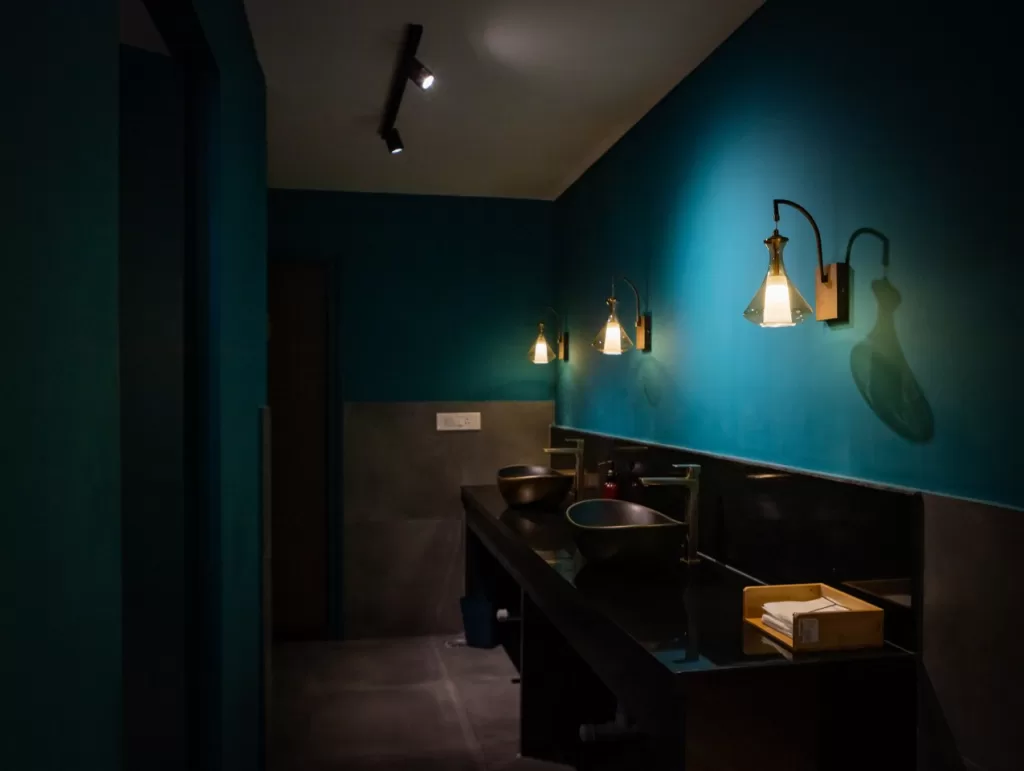 Designed by: Studio HC
Project Type: Restaurant
Project Name: Element 3
Location: Krishna temple road , Indiranagar, Bangalore
Year Built: 2023
Duration of the project: 4 months
Project Size: 3000 sqft
Principal Architect: Ar.Hemanth Chander
Photograph Courtesy: Mr.CreativeStories
Products / Materials / Vendors: Sanitaryware – Jaguar/ Paint – Asian Paints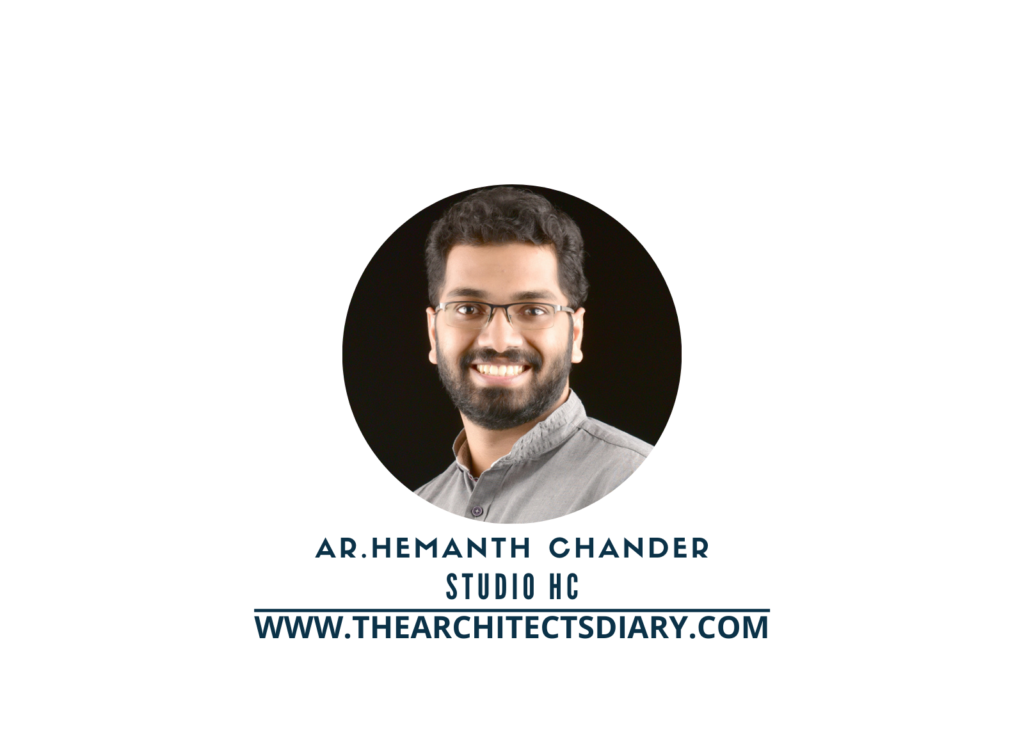 Firm's Website Link : Studio HC
Firm's Instagram Link : Studio HC
For Similar Projects >>This Restaurant Is Poured With Pops Of Colors And Stylish Arches | Yellow Architects
The post A Satvik Restaurant, Element 3 Stands as an Oasis of Tranquility and Nourishment | Studio HC appeared first on The Architects Diary.