The approach to design was based on enhancing tall ceilings, large glass windows, open layout, well defined formal and family sit out areas and most essentially a simpler use of material and colour schemes. A plush 5500 Sq.ft luxury apartment in the heart of Gurugram has a minimal and warm palette.
A Plush 5500 Sq.ft Luxury Apartment in the Heart of Gurugram has a Minimal and Warm Palette | Anju Roy Designs
Visit: Anju Roy Designs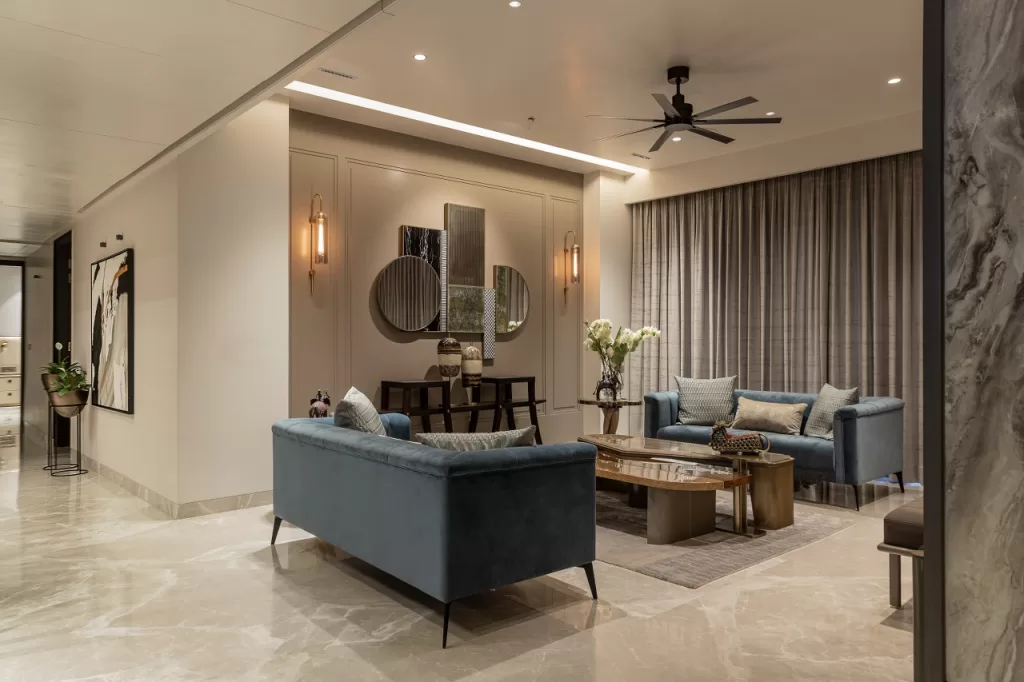 Planning Highlight: Initially a five bedroom house converted to a four bedroom, living– dining, bar and family lounge, the spaces flowing seamlessly into one another, carefully separated by vertical screens designed with various elements. A well defined bar area and a vibrant family lounge are one of the most used segments of the house.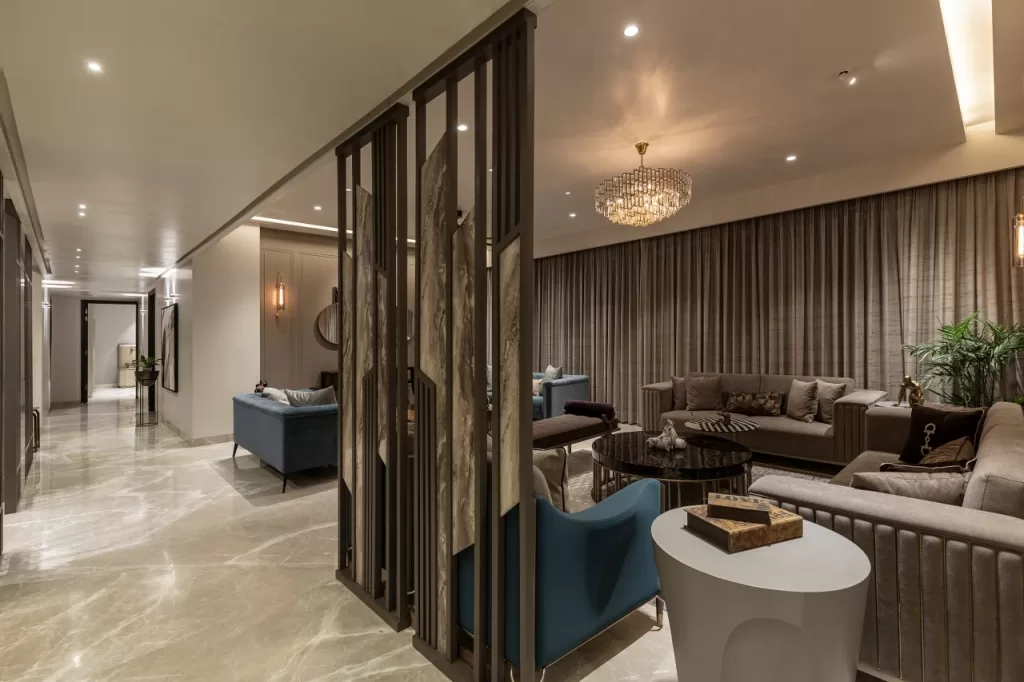 A special mention for the linear screens which divide the dining, bar and the family lounge partially, yet
making the whole space look cohesive. Overall, it is a clear contemporary yet warm and rich design
aesthetic which runs all through.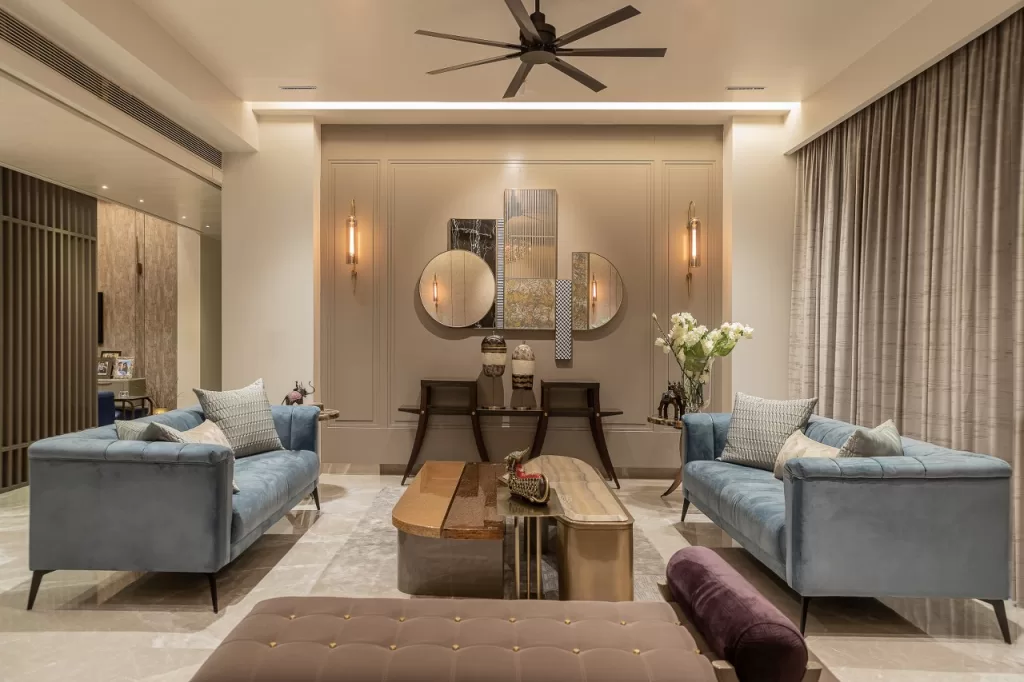 Interior Design Highlight: A well-appointed foyer welcomes you in the home, opening into neutral palette marble flooring and wall finishes.
The furniture speaks of refined luxury achieved by curated selection of various textures in fabrics and furnishing, colours, sparse gold accents, semi-precious stone splashes, inlay highlights in gold, black and white, all these elements impart an elegant touch to the interiors.
The furniture pieces are bespoke, customized to the last detail. Especially the center table and corners are equivalent to sculptured art. The center tables are diverse in shapes, material & design. Material used are metal, petrified wood, treated glass, liquid metal finish etc.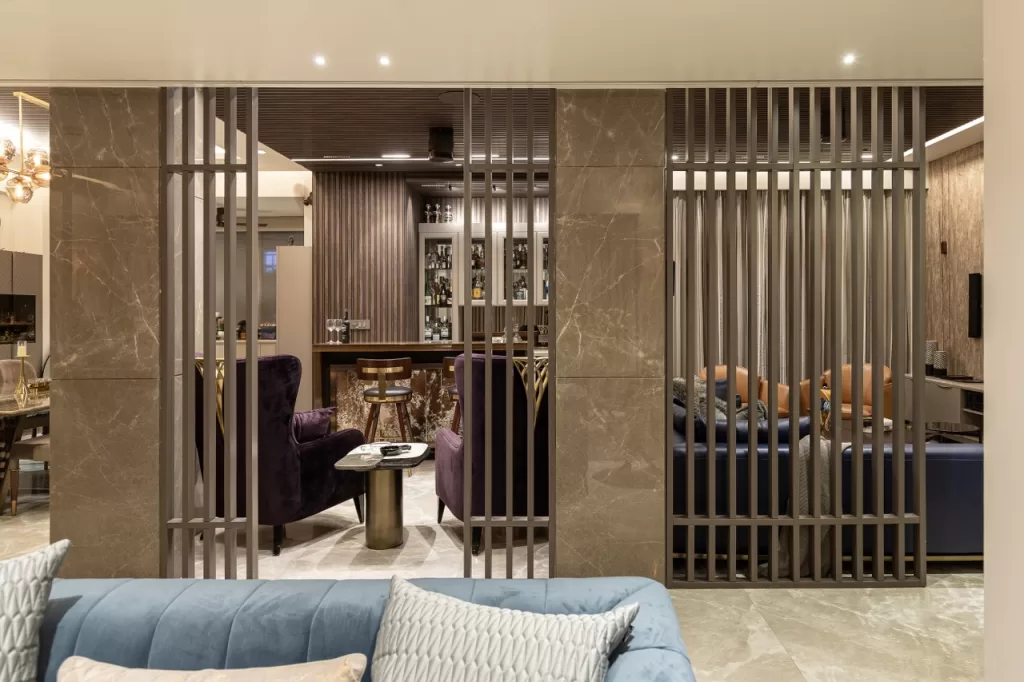 Artwork & Artefacts: These elements find a unique dedicated space all over the project. Right from entry foyer to the passage, the lounge, bar, all these areas have distinctly different moods of art selection.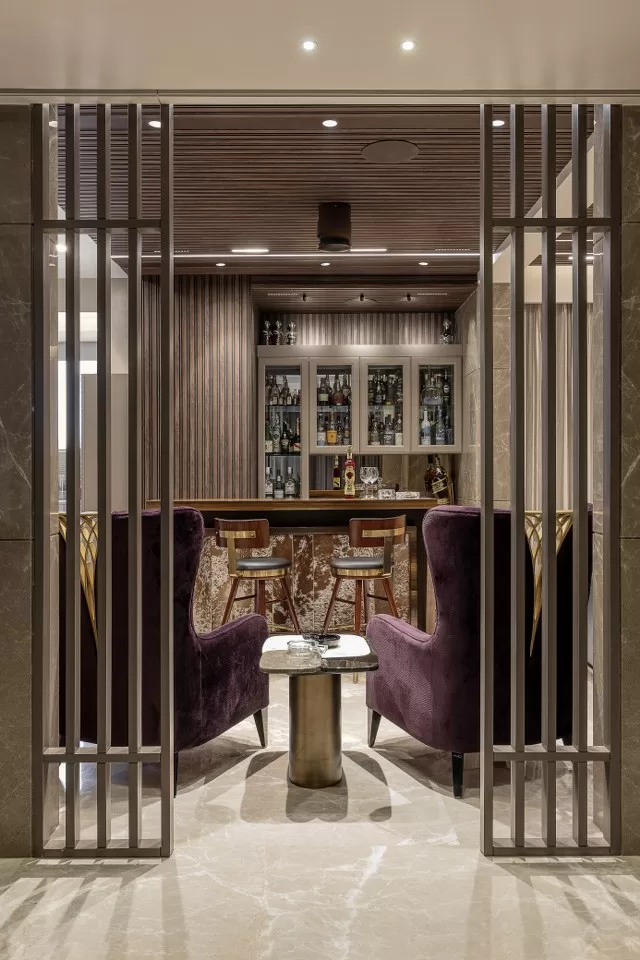 Outcome: The clients were amazing, our teams did a fantastic job and we are delighted with the outcome.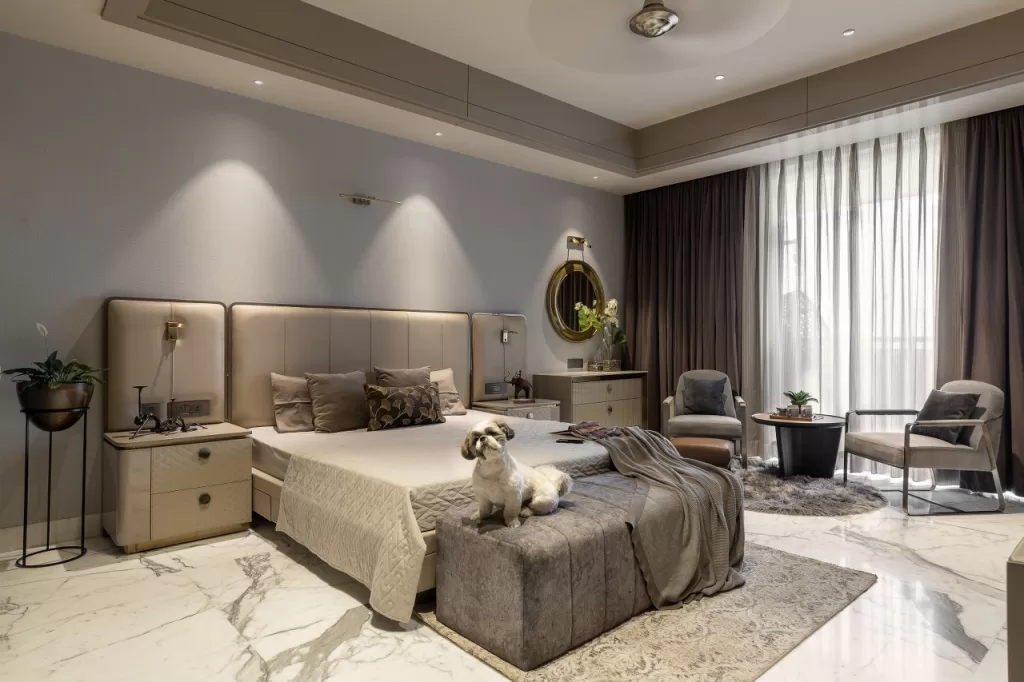 Fact File
Designed by: Anju Roy Designs
Project Type: Residential Interior Design
Project Name: Salcon The Verandas
Location: Golfcourse Road, Gurugram, Delhi NCR
Year Built: 2022
Duration of the project: 9 Months
Project Size: 5500 Sq.ft
Principal Architect: Ar. Anju Roy
Photograph Courtesy: TakenIn Studios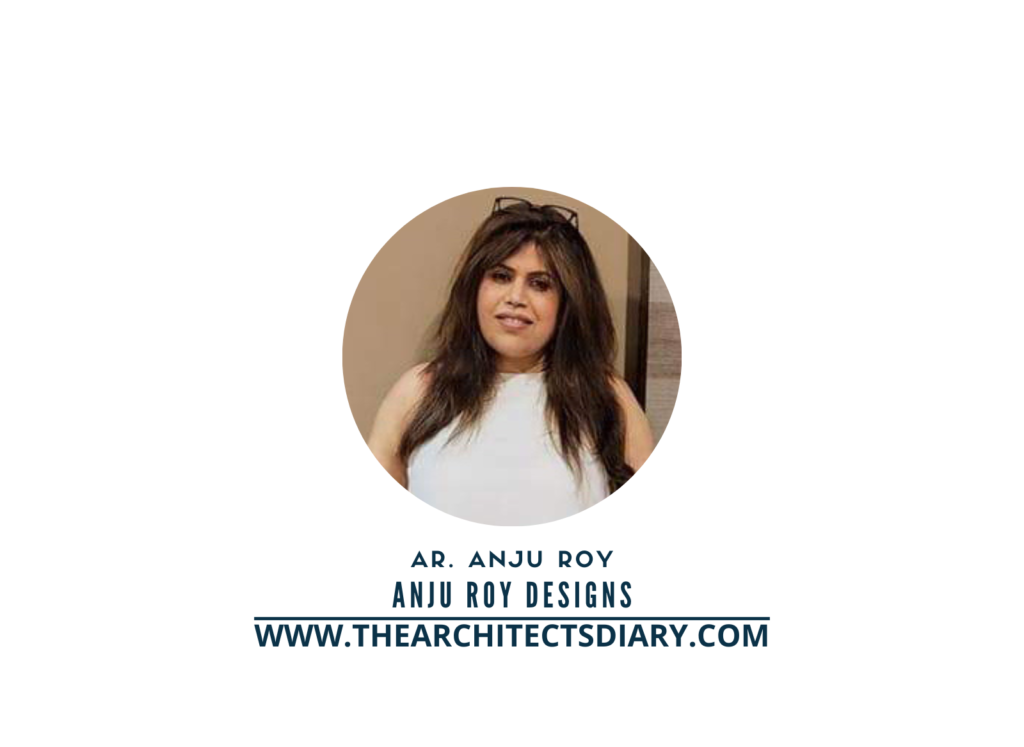 Firm's Website Link: Anju Roy Designs
Firm's Instagram Link: Anju Roy Designs
For Similar Projects >> Apartment Interior Design With Warm Earthy Palette Of Materials, Textures, And Colors
The post A Plush 5500 Sq.ft Luxury Apartment in the Heart of Gurugram has a Minimal and Warm Palette | Anju Roy Designs appeared first on The Architects Diary.