The word Tint translates to the shades of colours used in the house. Hence, the name sets the tone of this house, surrounded by soft curves from ceiling to walls and artefacts at every corner where a nuanced creation of elements all works together with seamless cohesion in this elegant home interior. There is an air of subdued elegance in the house. It celebrates a relationship between whites and shades of grey keeping the material palette neutral and minimal. Sunlight sweeps every corner filtering an ambient glow and highlighting textural nuances.
A Nuanced Creation Of Elements All Works Together With Seamless Cohesion In This Elegant Home Interior | RU ATELIER
Visit : RU ATELIER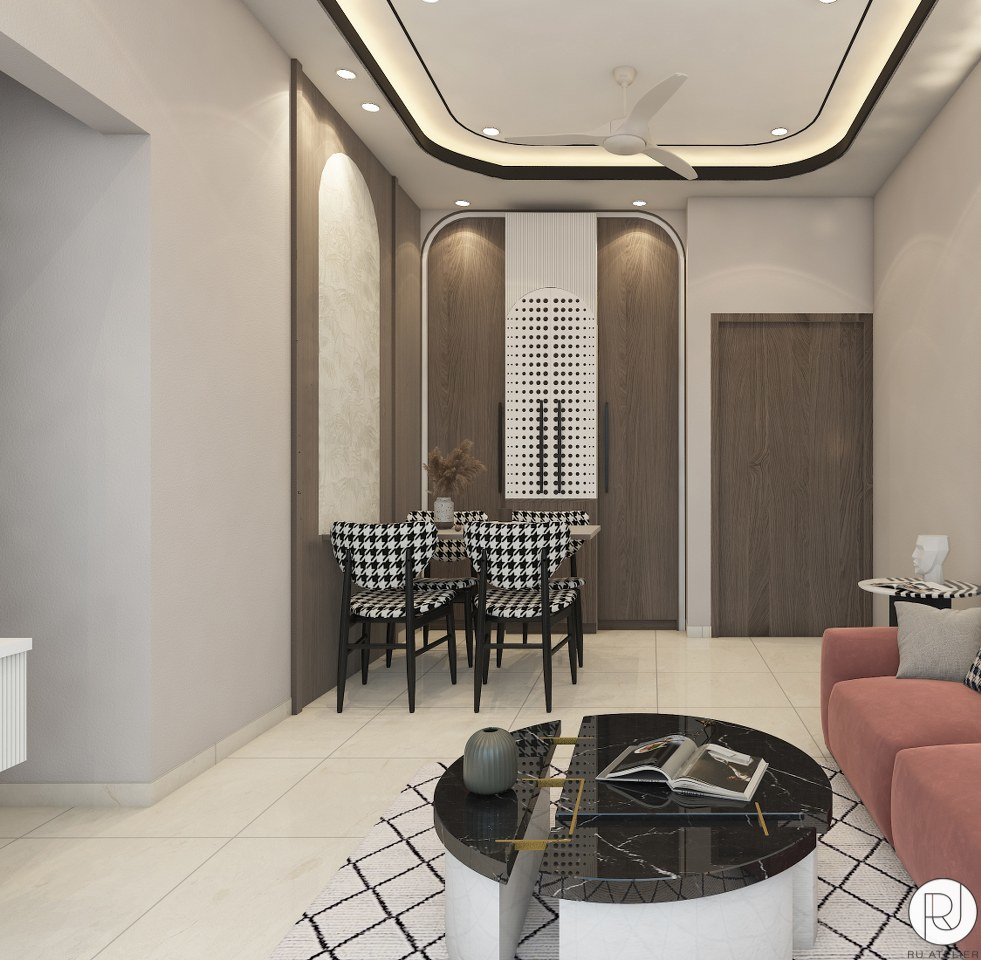 At the entrance, the home represents a pure form of opulence. The choice of coloured upholstery and furniture in the house alters the perception of the space. Driven by creativity in design, every zone features a characteristic hue, affording an instant visual identity. Yet, before that family can move in and begin doing all of those things, the responsibility of turning the house into a home falls upon the steadfast, imaginative, and meticulous shoulders of a visionary who can turn a barren shell into a cosy and welcoming domicile. Another feature that catches the eye is the arch shaped niches, doors and mandir.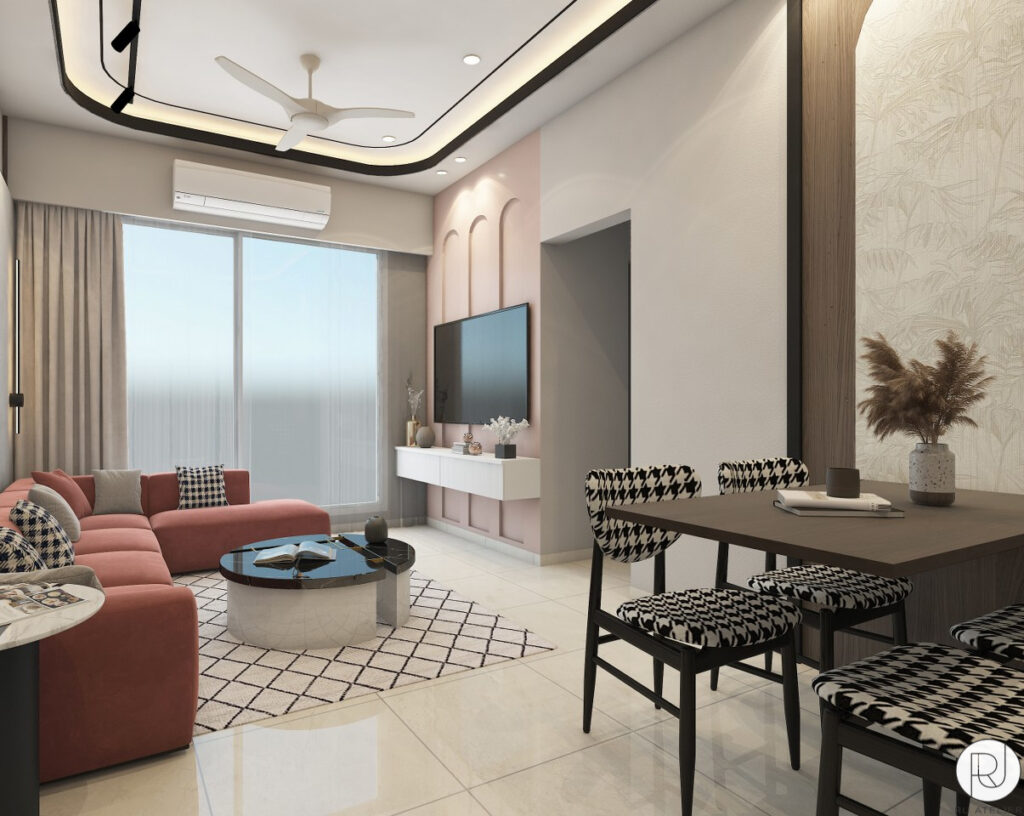 It's a trick how pastel colour combinations give a house a thoroughly stylish and modern appearance. What makes this design unique is that we toyed with pastel colours throughout the interior of the house in order to uplift the space and give it a sense of warmth, homeliness, and yet a contemporary finish. This was done in response to our customers' request for colours that didn't look loud.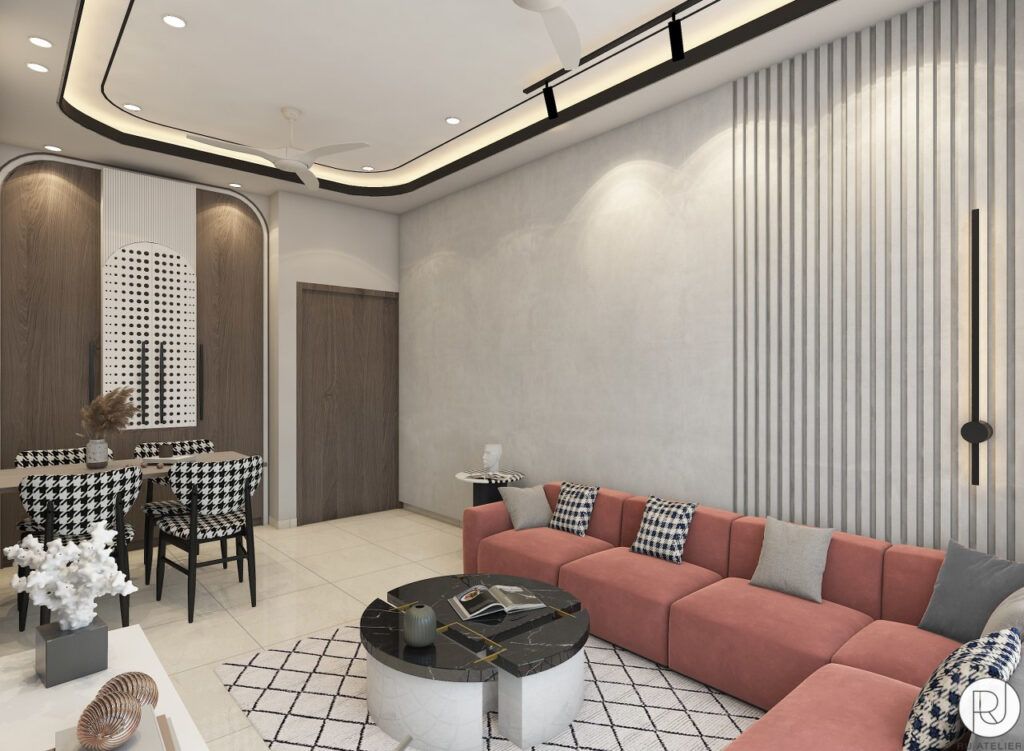 With arches and a pastel colour scheme that flows over the walls in every room, the house tells a design tale. Arches may be seen throughout the residence in a variety of materials.The overall design concept was to use pastel colours, arches and textures that would generate calm, with punctuations of bright and brilliant hues.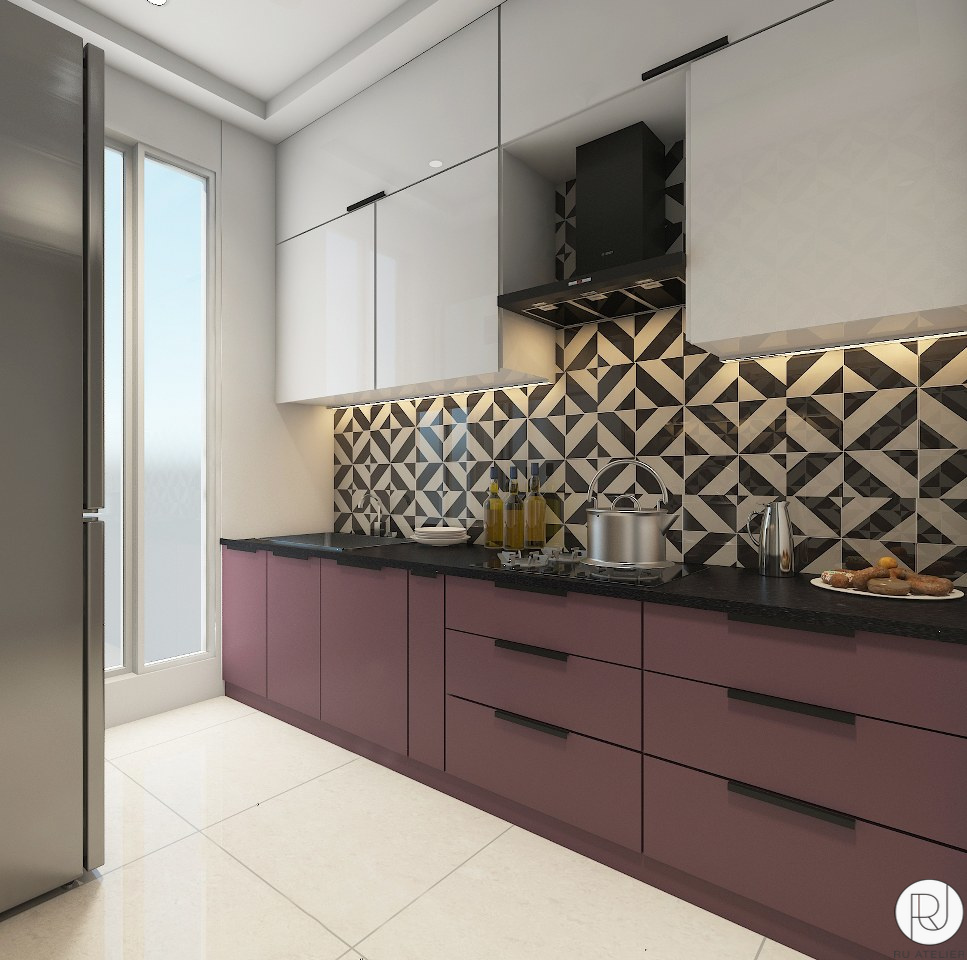 The kitchen takes maroon and grey as the elementary hue even for the modern glossy storage units with the niches breaking its monotony. The kitchen platform is simply a dark palette stone that brings all the focus upon itself with a graphic dado wall. It sets an example of a small area that is made to look elegant and accentuated with interior decor.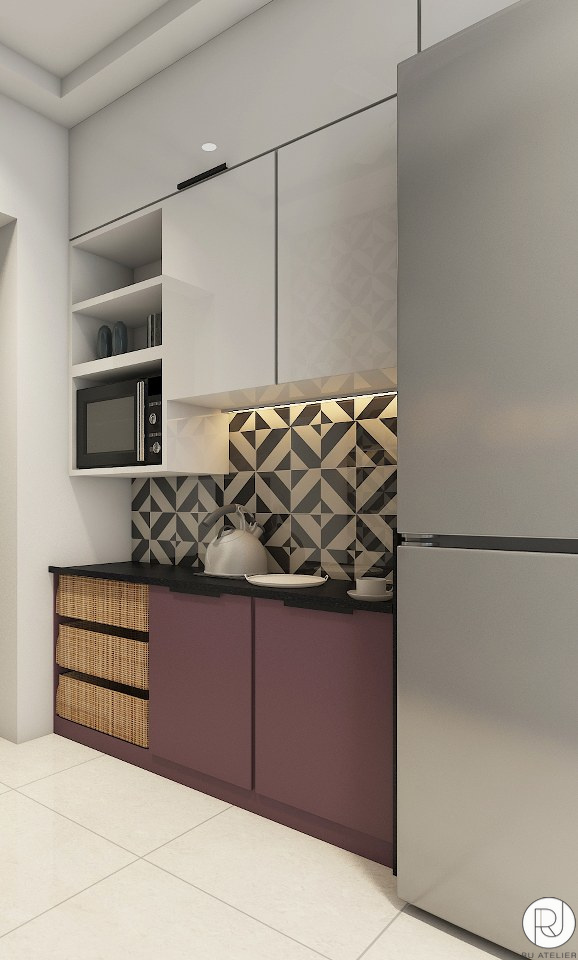 which gave the room a dynamic sense. The space has a more contemporary appearance when neutral colours and grey tones are added.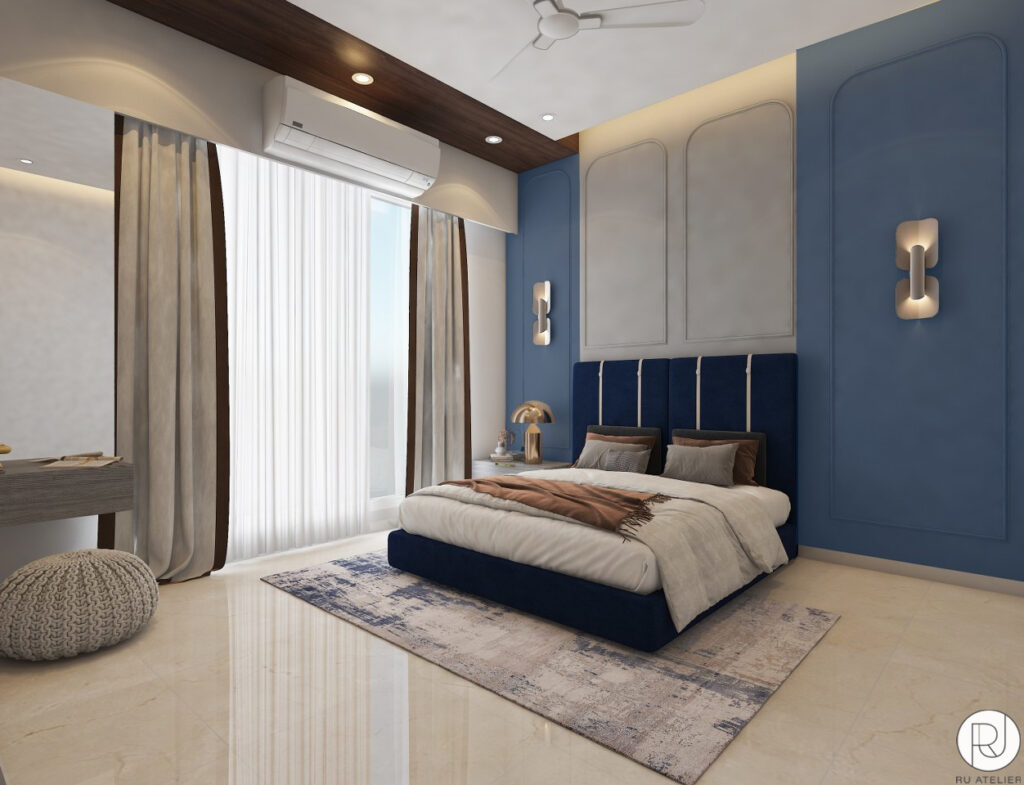 The modern blue bed design and dual-tone curtains complement the overall impact of the room.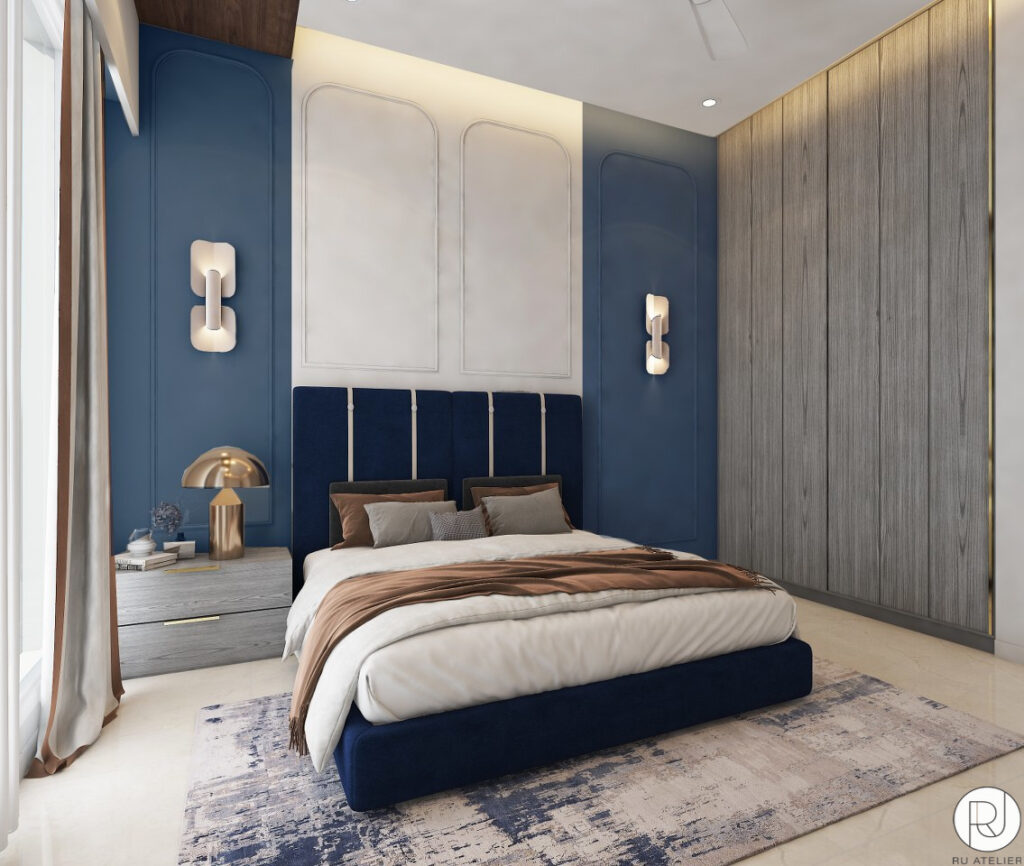 Fact File
Designed by : RU ATELIER
Project Type : Residential Interior Design
Project Name : House of Tints
Location : Thane, Mumbai
Year Built : 2023
Duration of the project : 2 months
Project Size : 580 sq.ft
Project Cost : 15 lakhs
Principal Architect : Ar. Rutuja Parale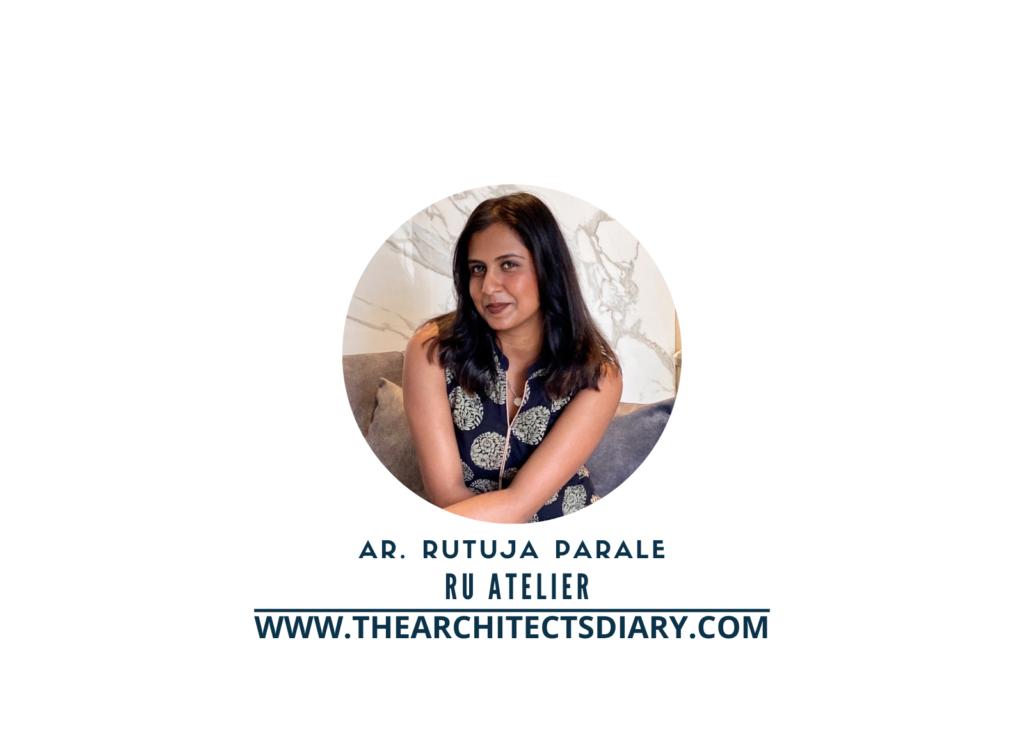 Firm's Website Link : RU ATELIER
Firm's Instagram Link : RU ATELIER
For Similar Projects >> FIVE BEDROOM APARTMENT DESIGN THAT ECHOES A TROPICAL LUXURY THEME
The post A Nuanced Creation Of Elements All Works Together With Seamless Cohesion In This Elegant Home Interior | RU ATELIER appeared first on The Architects Diary.