This corporate office is located in Ahmedabad. The path taken for the project was minimalistic which is tailored as per the requirements of the client. Space is the reflection of the organization and every detail of the design of a corporate office, communicates their brand image and helps their customers and partners recognize it. In a practical case, if a company defines itself as modern, it's image must support that concept: a modern office with current design trends and state-of-the-art work equipment.
A Modern Office With Current Design Trends And State-Of-The-Art Work Equipment | Space Studio
Visit : Space Studio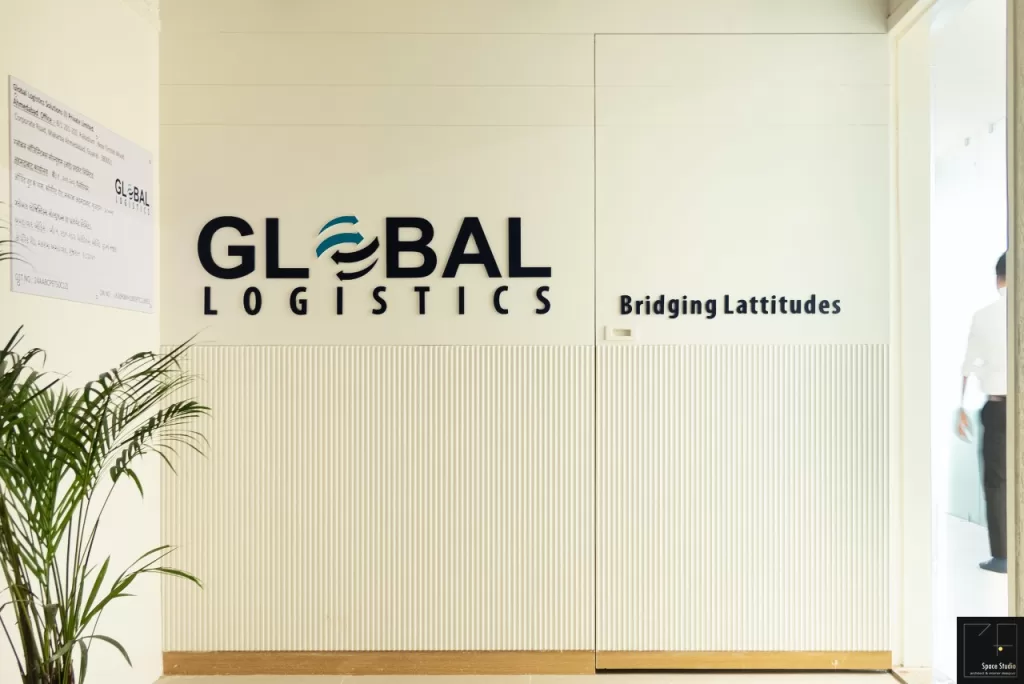 One of the biggest challenges in this interior turnkey project was managing the budget. It is important to establish a realistic budget at the beginning of the project and stick to it throughout the process.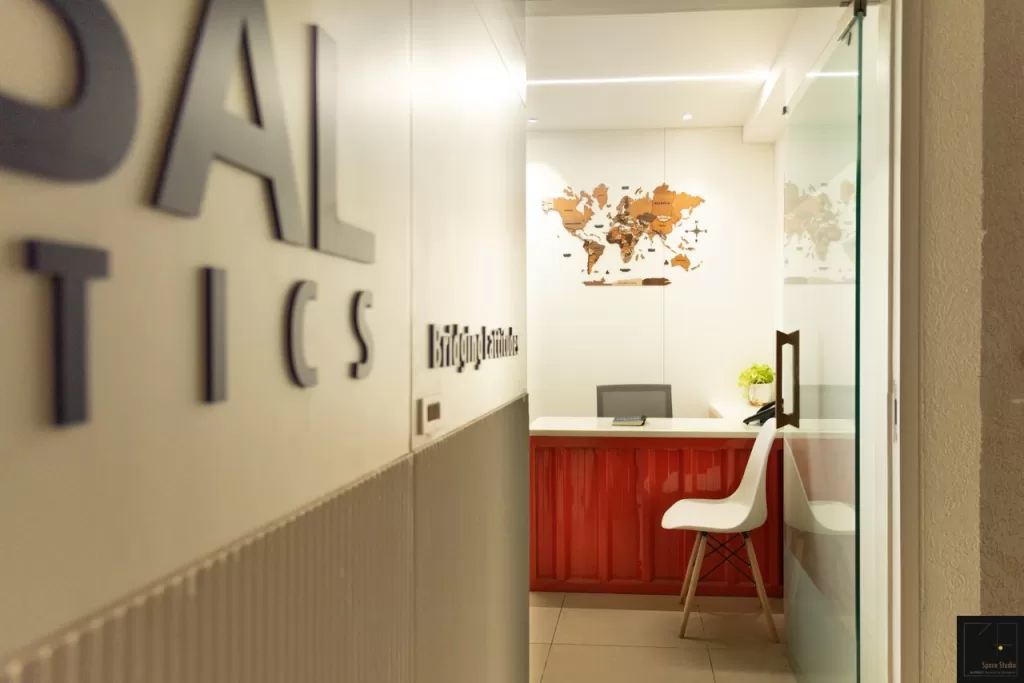 And the second challenge was time. We just had 25 days to design and execute the whole 2200sqft area and my whole team worked very hard to handover project on time.
I have used Incorporate branding elements like container as reception table, world map and company's brand color in furniture into the design to create a cohesive look and feel that aligns with their organization's values and mission.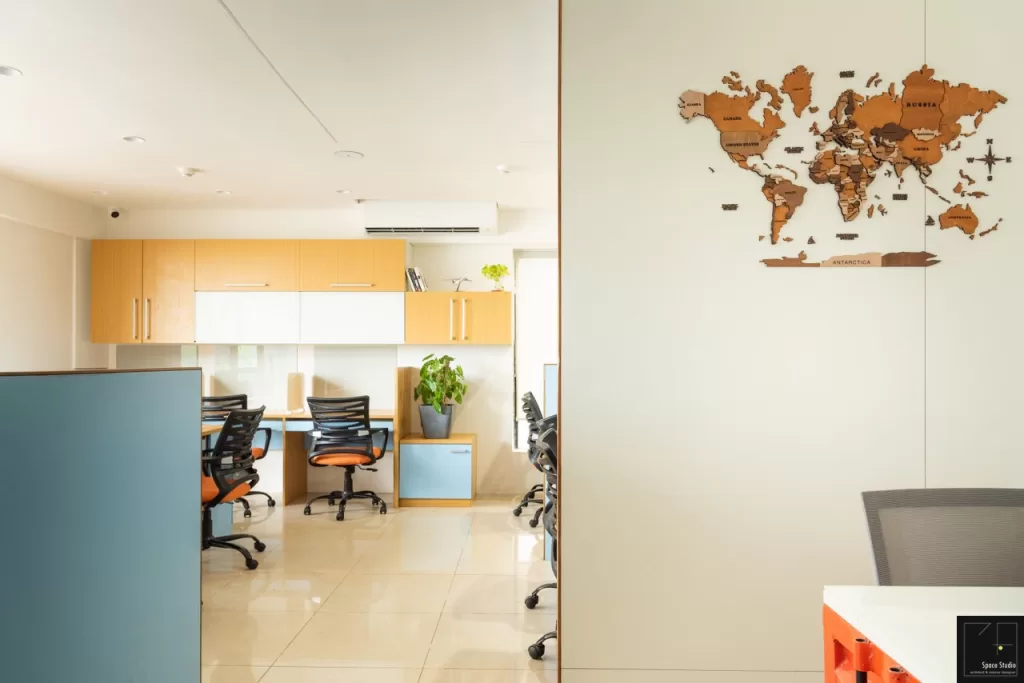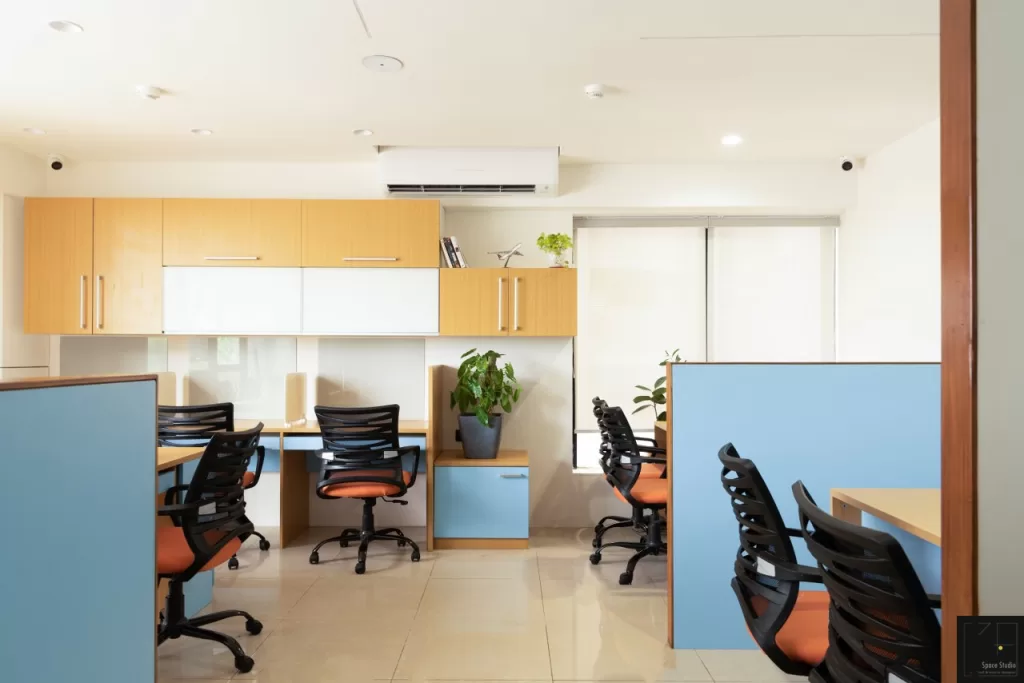 The basic fundamental was Each staff member should have a comfortable workstation that is ergonomically designed to promote good posture and reduce the risk of injury or discomfort. So I Provide adequate desk space, comfortable seating, and appropriate lighting.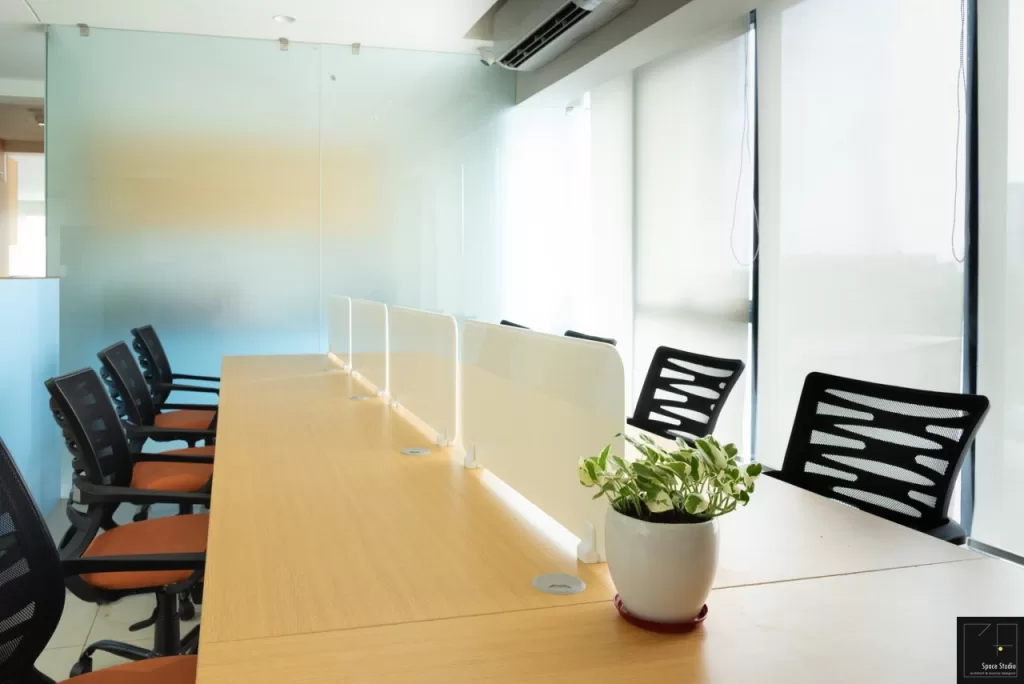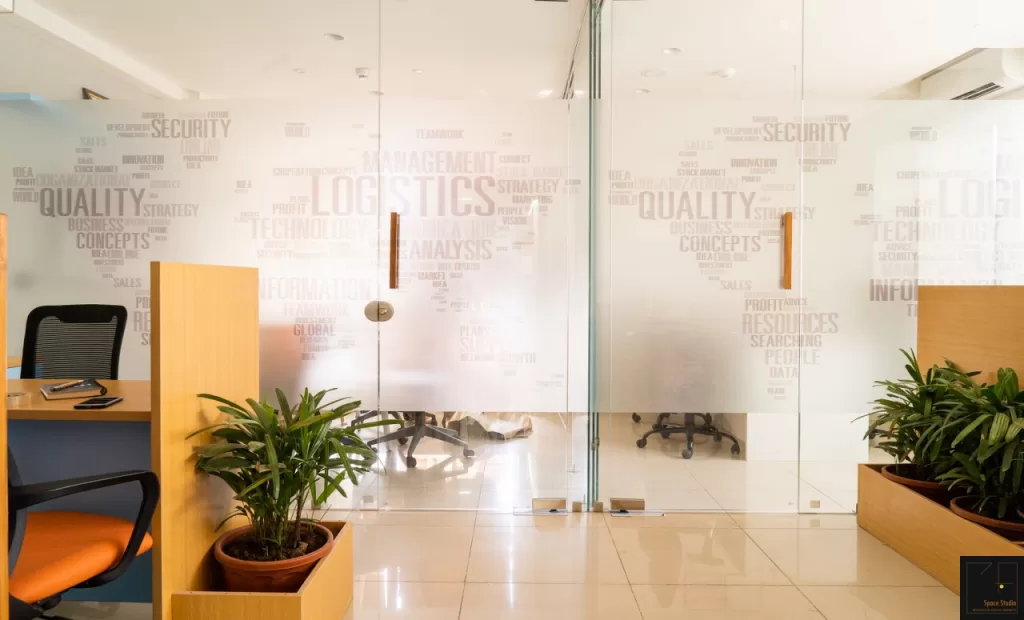 Natural light can boost mood and productivity, so I have used as much natural light as possible and artificial lighting to supplement natural light and create a warm and inviting atmosphere To create a balance of natural and artificial lighting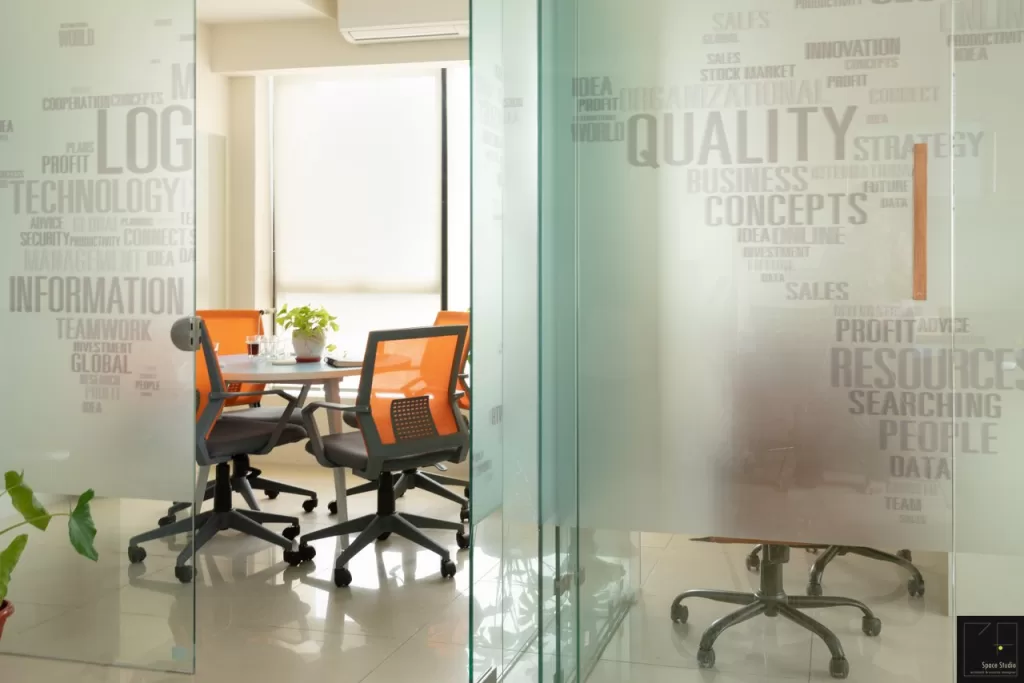 A Designate meeting space was designed adjoining to the director's office where staff can collaborate, brainstorm, and meet with clients. Depending on their needs, this could include a boardroom, small meeting rooms, or informal gathering area.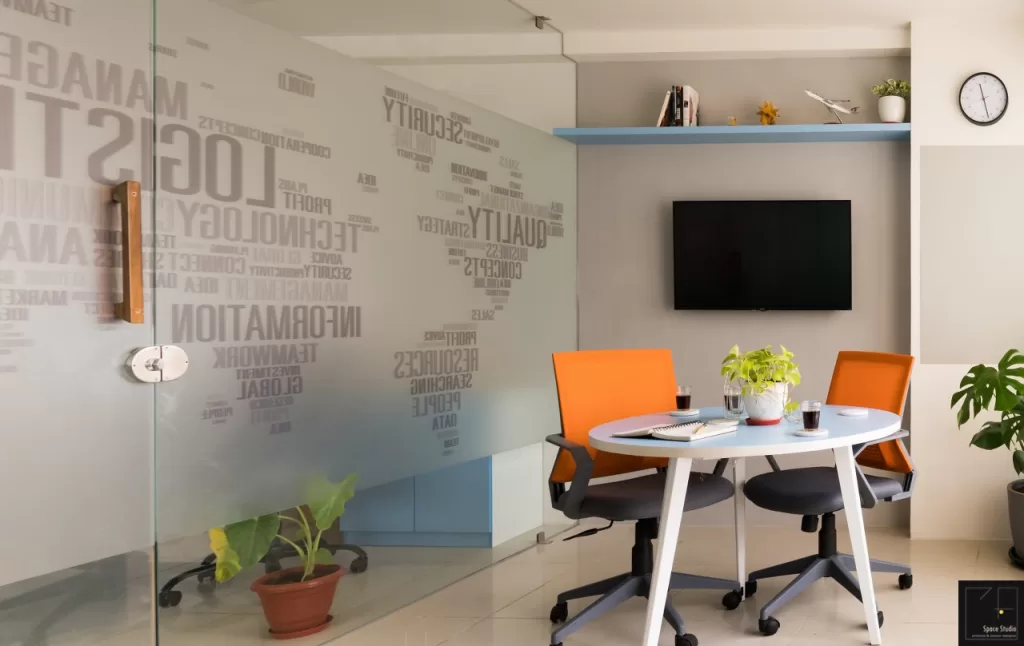 This private office is connected with as small conference room divided by sliding frosted glass. Normally, private office has the most sophisticated furniture, lots of light and elegant decor. However, top executives sometimes spend the least time in the office, so these spaces are wasted while decreasing interaction with other staff.
Therefore, the design of this private office is changing to offer more flexibility and improve collaboration, without neglecting acoustic and visual privacy. Through technology and distribution that helps make the most of space.
Fact File
Designed by : Space Studio
Project Type : Office Interior Design
Project Name : Global logistics pvt. Lmt.
Location : B1 – 201-202 palladium, corporate road, Ahmedabad
Year Built : 2022
Duration of the project : 25 days
Project Size : 2200 Sq.ft
Project Cost : 19 lakh
Principal Architect : Ar. Maitri Shah
Furniture Manufacturer : Stlylory India Pvt. Lmt.
Photograph Courtesy : Vandana panchal & het shah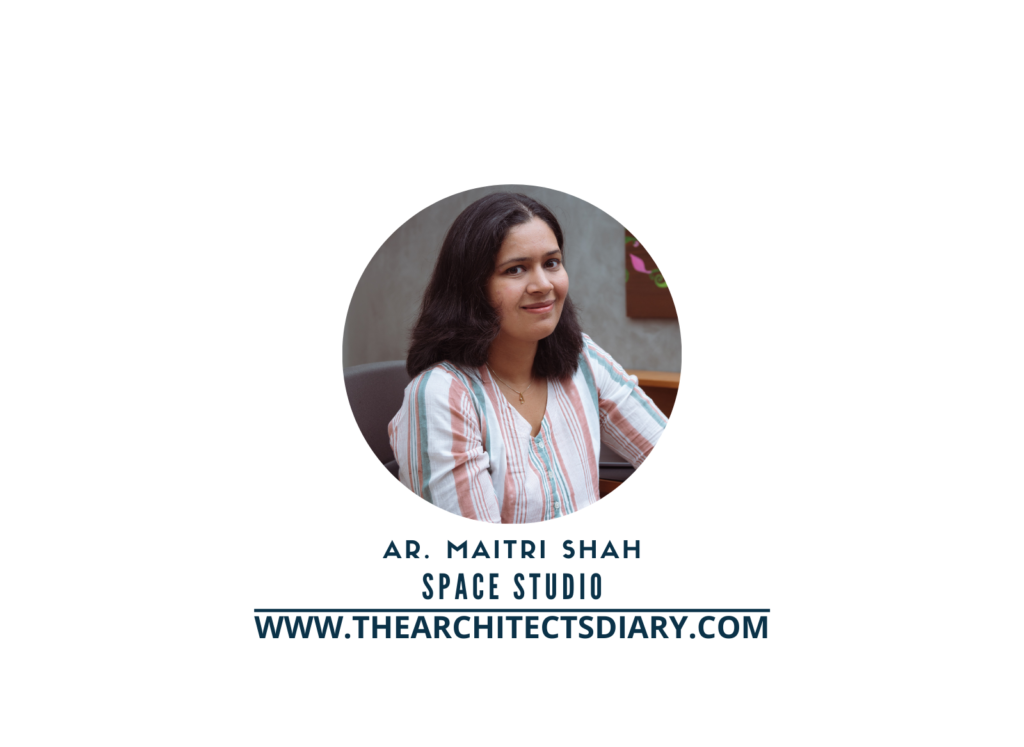 Firm's Instagram Link : Space Studio
For Similar Projects >> Office Interior Design For Ramoliya Realty With Distinct Curves And Organic Design
The post A Modern Office With Current Design Trends And State-Of-The-Art Work Equipment | Space Studio appeared first on The Architects Diary.