Step into a realm where design becomes a symphony of purpose and aesthetics, where the confines of space are reimagined into an oasis of productivity and tranquility. Welcome to our latest work– a Japandi style inspired Commercial open lounge where gentle beige dominate the palette.
Embracing Japandi Aesthetics:
Japandi, the perfect blend of Japanese and Scandinavian design, sets the tone for our working lounge. The quiet elegance and unassuming charm of both styles merge seamlessly to create an inviting atmosphere. Neutral colours such as soft greys, warm whites, and, establishing a serene backdrop that radiates a sense of spaciousness.
Visit: Vartul Interior Design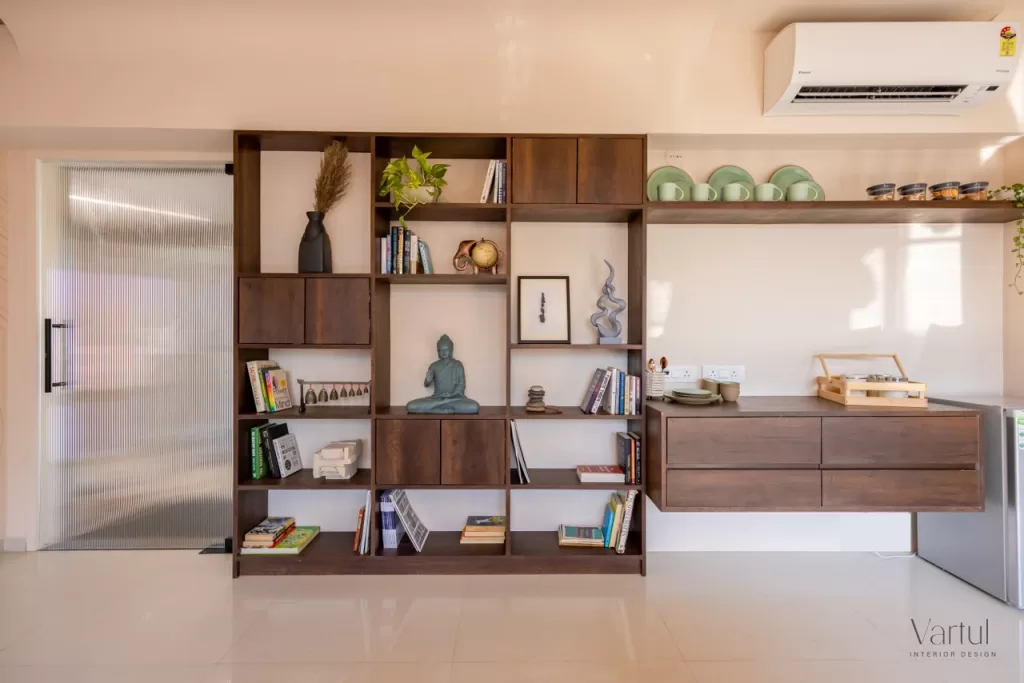 Where Every Inch Thrives:
Unfazed by constraints, our design amplifies the art of less. With meticulous selection, every piece is a deliberate stroke in the symphony of functionality and grace. A curve-embracing lounge, a work area furnished with versatile desks and ergonomic chairs, and a discussion space exuding conversational charm – each facet imbues purpose into the space.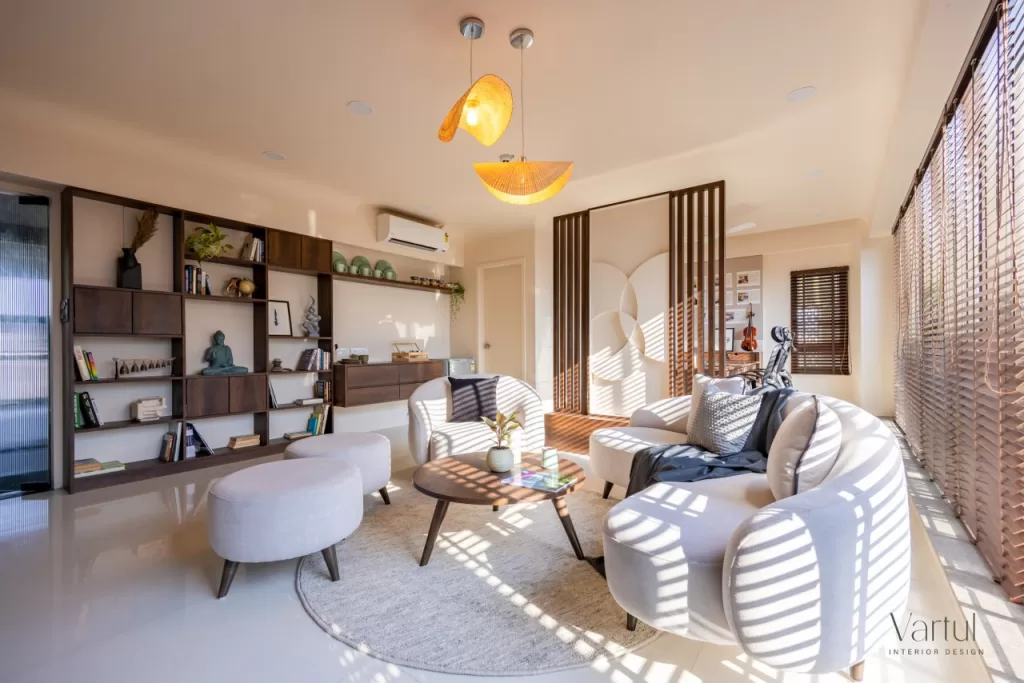 Functional Harmony:
Despite the limited space, every functional need is addressed. The lounge is divided into zones – a work area, a discussion space, book shelfs and small pantry. Each area is equipped with flexible, multi-purpose furniture that adapts to various activities. Compact work desks, ergonomic chairs, and sleek shelving units come together seamlessly, ensuring every task has its designated space.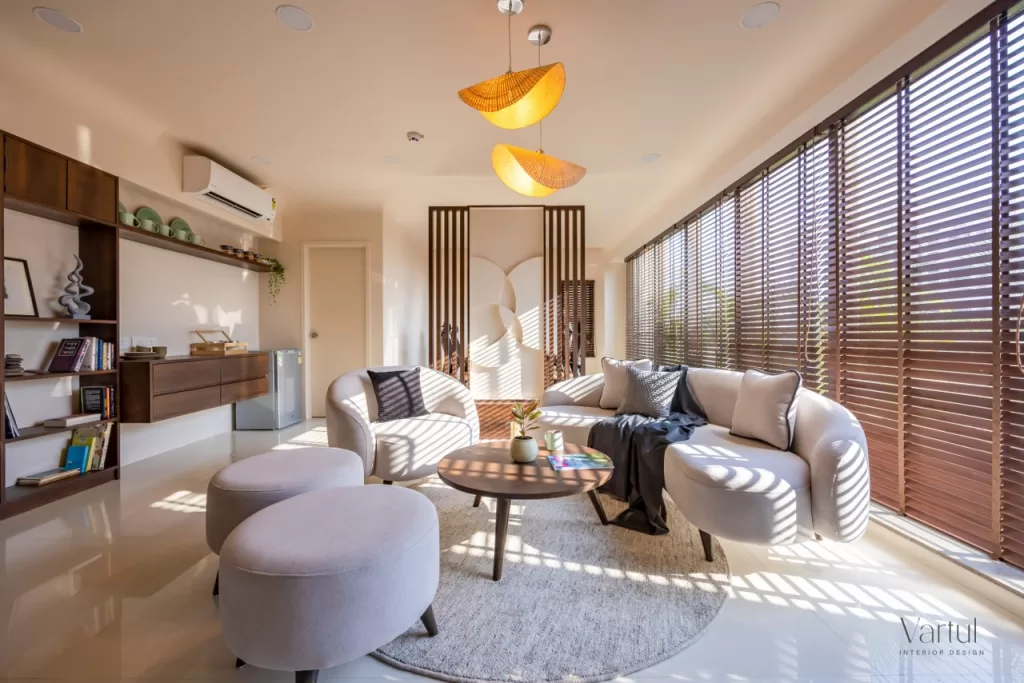 The Multifunctional Divider:
A centrepiece of our design innovation is the multifunctional space divider. On one side, it serves as a whiteboard, encouraging brainstorming and idea generation. On the other side, it's a canvas for the art piece inspired by Hakon Soreide's Zen circles 5, a symbol of unity and continuity. This divider adds an artistic touch while maintaining a sense of privacy and separation.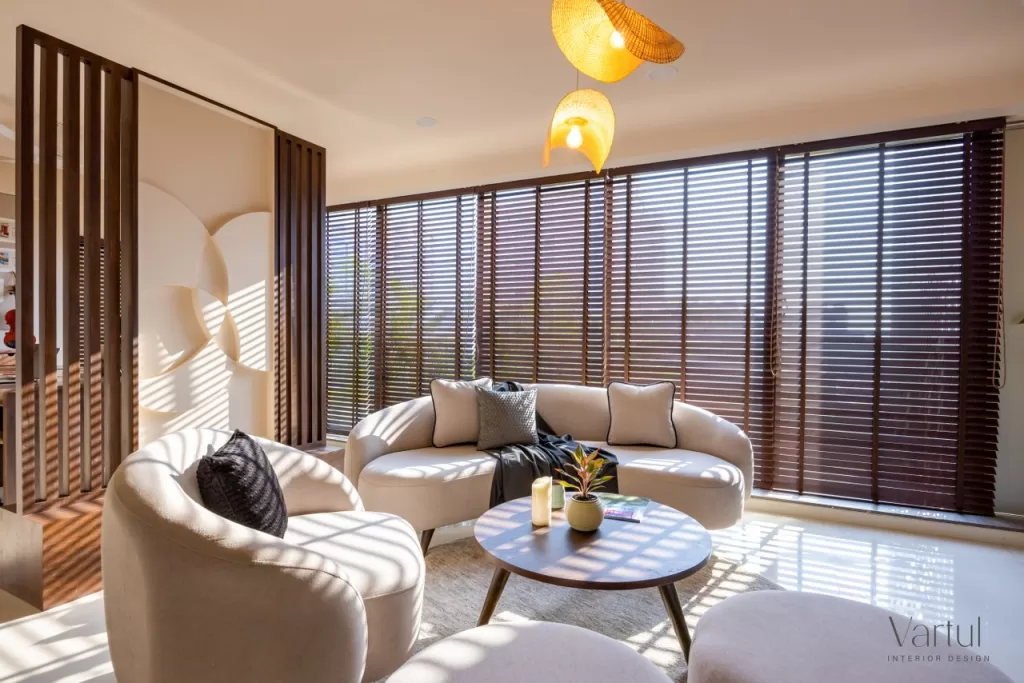 Branding Display:
Branding display on a subtly textured, featuring brand names and meaning, and interconnecting lines to symbolize unity and connection between the brands.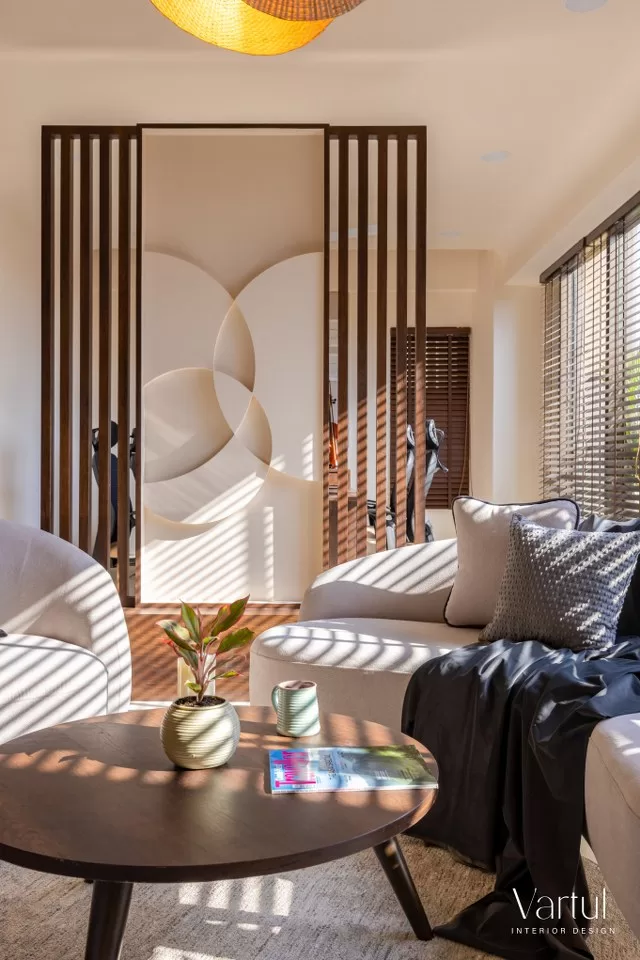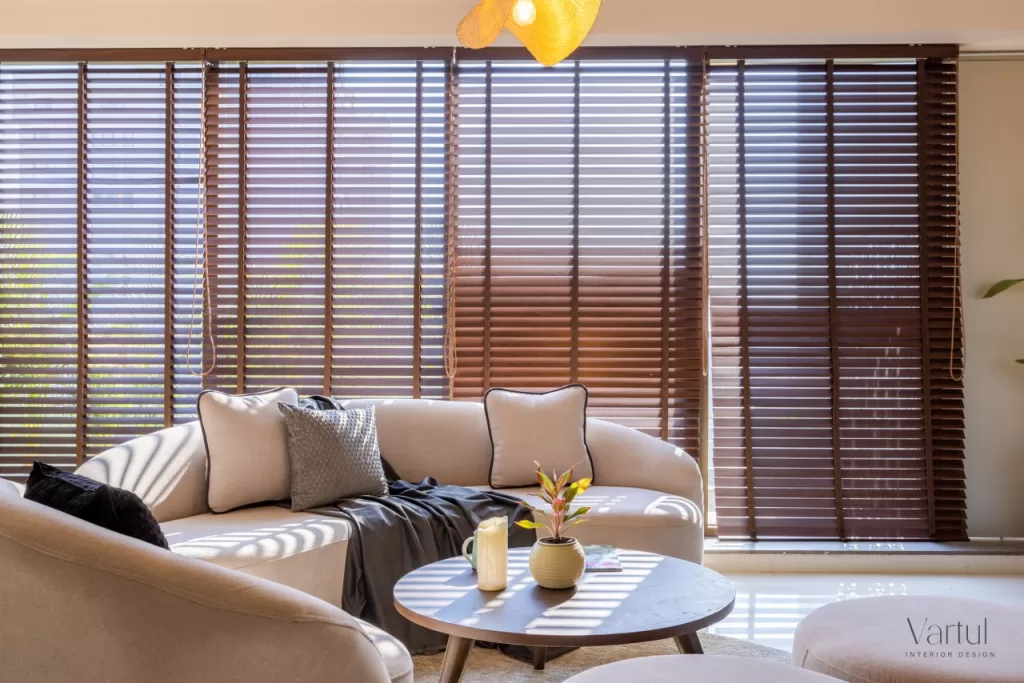 Inspiring Positive Vibes:
Our goal was to infuse the lounge with a sense of calm and positivity. Natural light streams through large windows, illuminating the space and highlighting the exquisite details. Potted plants, bring a touch of nature indoors, further promoting a soothing ambiance. The arrangement of furniture encourages effortless flow and movement, enhancing the overall experience.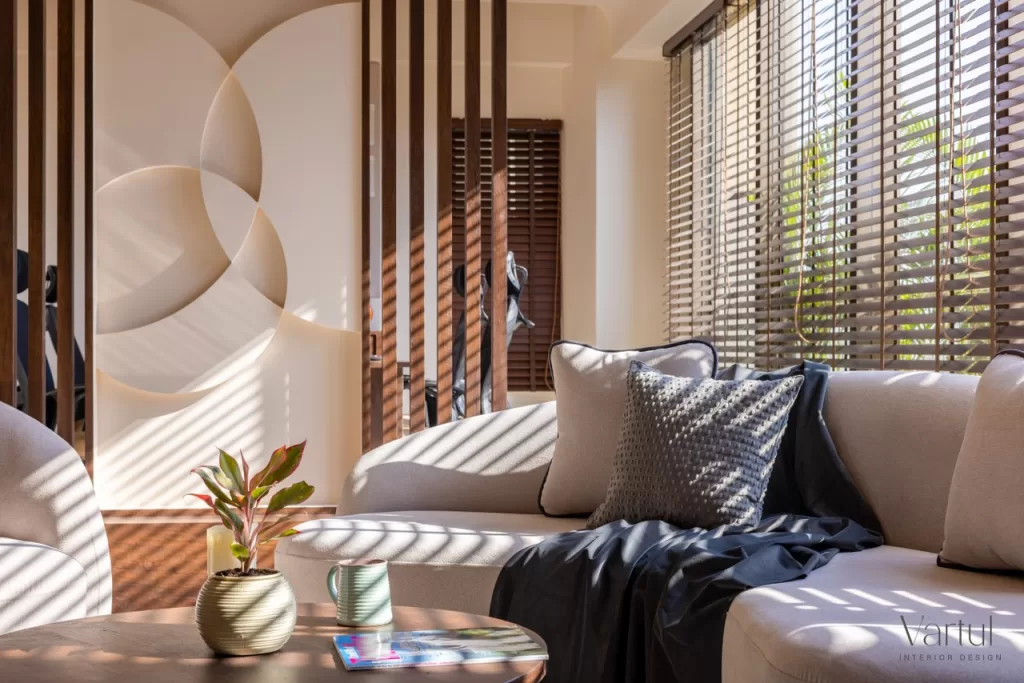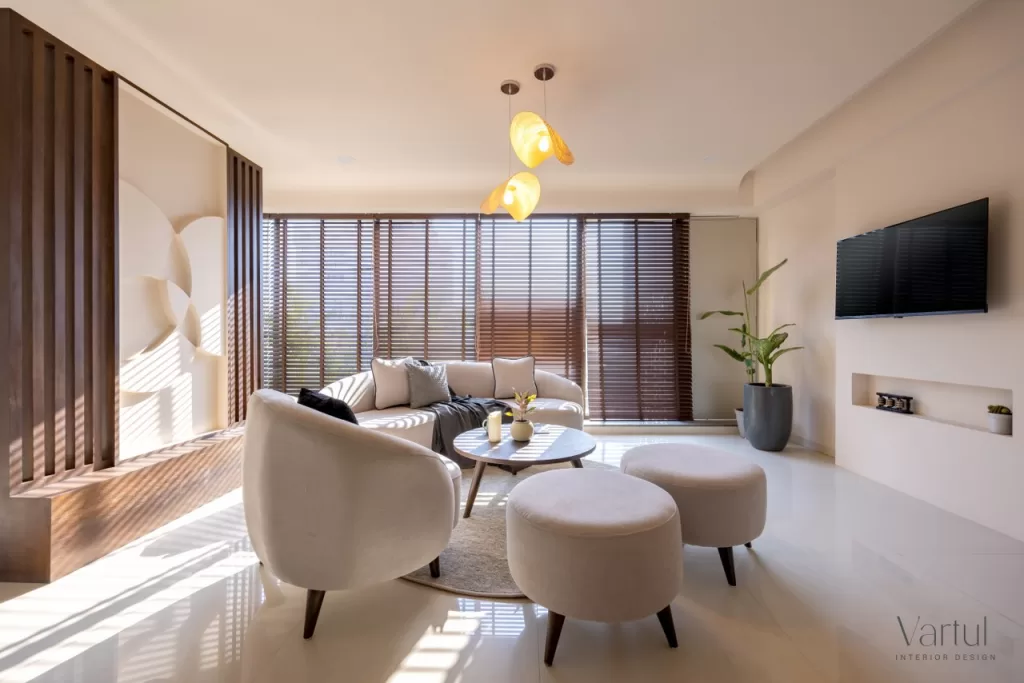 Reflections of Zen:
The lounge's design takes cues from Zen philosophy – simplicity, mindfulness, and harmony. Each detail is thoughtfully curated to align with these principles. From the seamless transitions between spaces to the intentional absence of excess, everything speaks to the tranquillity that is essential for focused work and deep contemplation.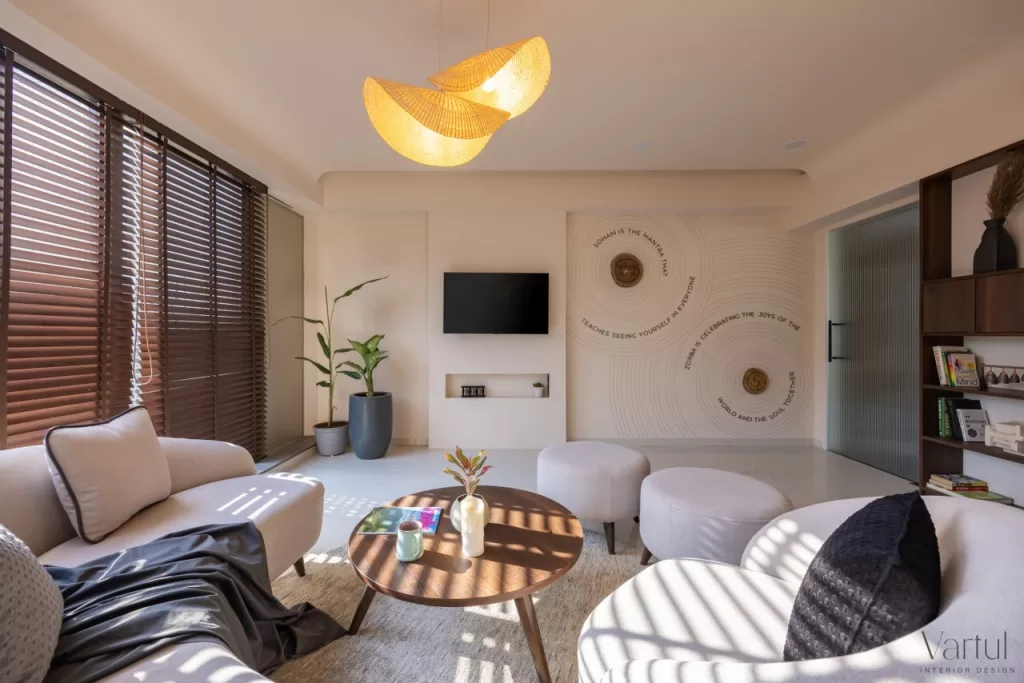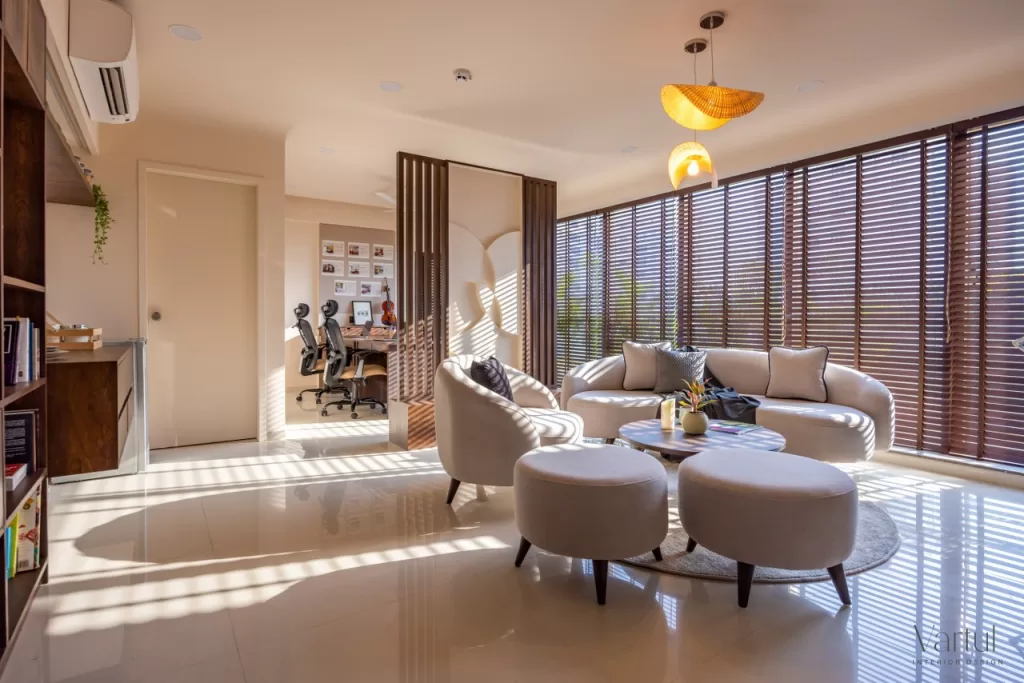 Discovering Balance:
In our Japandi-inspired Commercial Open Working Lounge, we've artfully brought together the essence of japandi and Scandinavian to create a space that's much more than a workplace. It's a haven of creativity, a sanctuary of productivity, and a canvas for personal growth.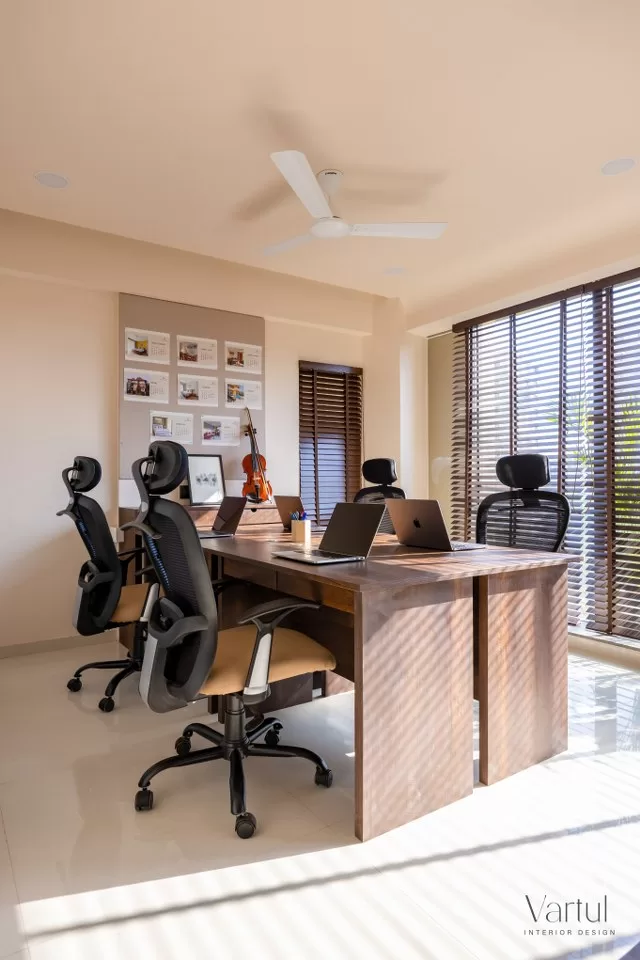 Monotony as a Design Element:
Embracing monotony isn't about uniformity; it's about creating a cohesive whole. We've carefully balanced the monochromatic colour palette from the softness of fabric to the grain of wood. The result is a space that's visually engaging yet calming. The repetition of forms and colours imbues the lounge with a sense of unity and coherence.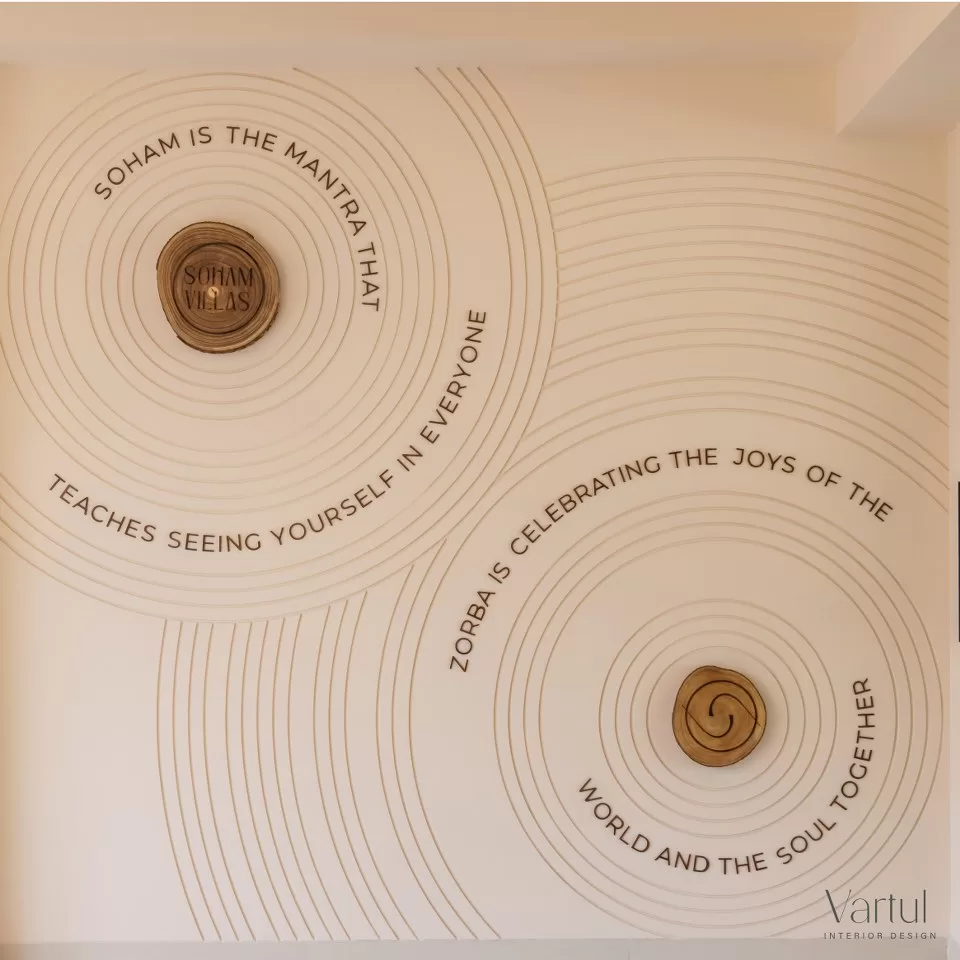 Fact File
Designed by: Vartul Interior Design
Project Type: Office Interior Design
Project Name: Soham | Zorba
Location: Rajkot, Gujarat
Year Built: 2023
Duration of the project: 45 Days
Project Size: 395 Sq.ft
Principal Designer: Saloni Siddhpura
Photograph Courtesy: Bhargav Thobhani
Products / Materials / Vendors: Furniture – anand homedecor, sky_homedecor / Paint –asian paint / Artefacts – decocity / Blinds- sky_homedecor
Firm's Instagram Link: Vartul Interior Design
Firm's Instagram Link: Vartul Interior Design
For Similar Projects >>> This Mumbai Office is a Dashing Representation of a Fashion Fiesta
The post A Japandi Style Inspired Commercial Open Lounge | Vartul Interior Design appeared first on The Architects Diary.