Our journey from our inception has been extremely overwhelming. We developed multiple masterpieces and even better relations with our clients. One such Client is Mr Hemendra Gandhi and Mrs Rachna Gandhi, Kind, Cheerful and fun to work with, young couple and very open to ideas.
A Cozy Home With A Renaissance Feel And Modern Touch | The Golden Ratio 1.618
visit : The Golden Ratio 1.618
We received a very artistic brief for A 900 sq.ft carpet area, situated in the heart of Mumbai Maharashtra in Rivali park Borivali, to create a cozy home with a renaissance feel and modern touch, an abode with an inviting appeal. So we took Victorian design style roots as our base with which we merged Rustic and finally tossed with a youthful eye-catching and fresh color scheme.
Foyer has this open appeal to it with a grand chandelier, shoe rack is a huge storage unit designed in a way to act more as a paneling ,besides which you see another metal framed partition with fluted glass panels, which is a sliding door to the kitchen.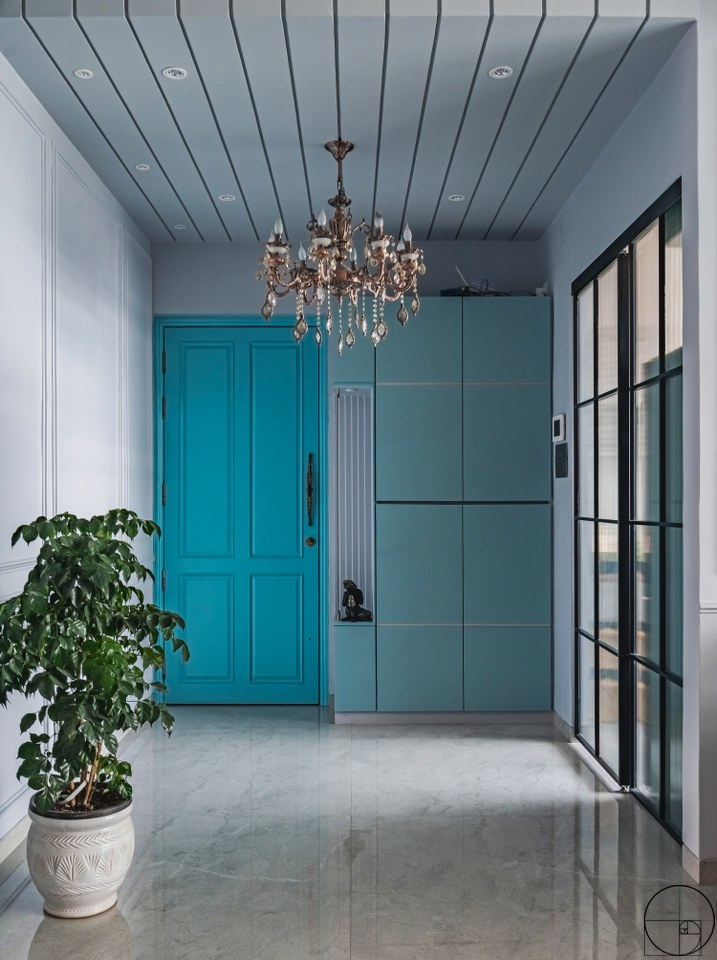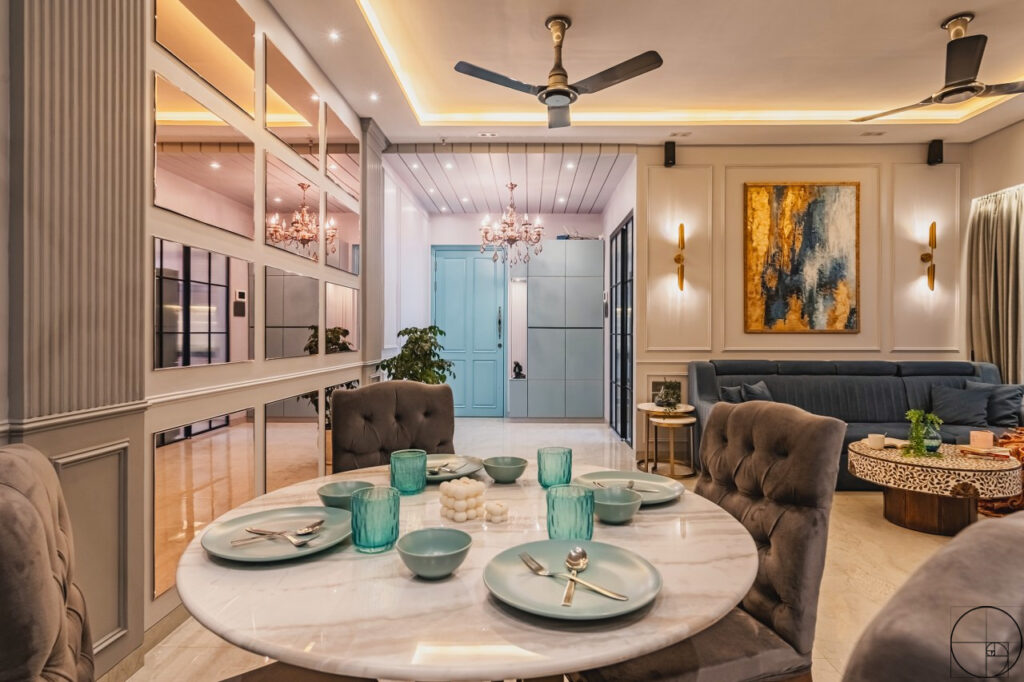 To the right side of the entrance you see a 25 feet long wall which is our accent wall and connects the foyer, living and dining areas, it's designed to give a continuation effect at the same Time differentiate the zones, center of this wall has huge bronze mirror pieces with beveled edges between two large roman pillars, mirrors were strategically placed here because this wall is right opposite to the window so it enhances the brightness of the entire living room.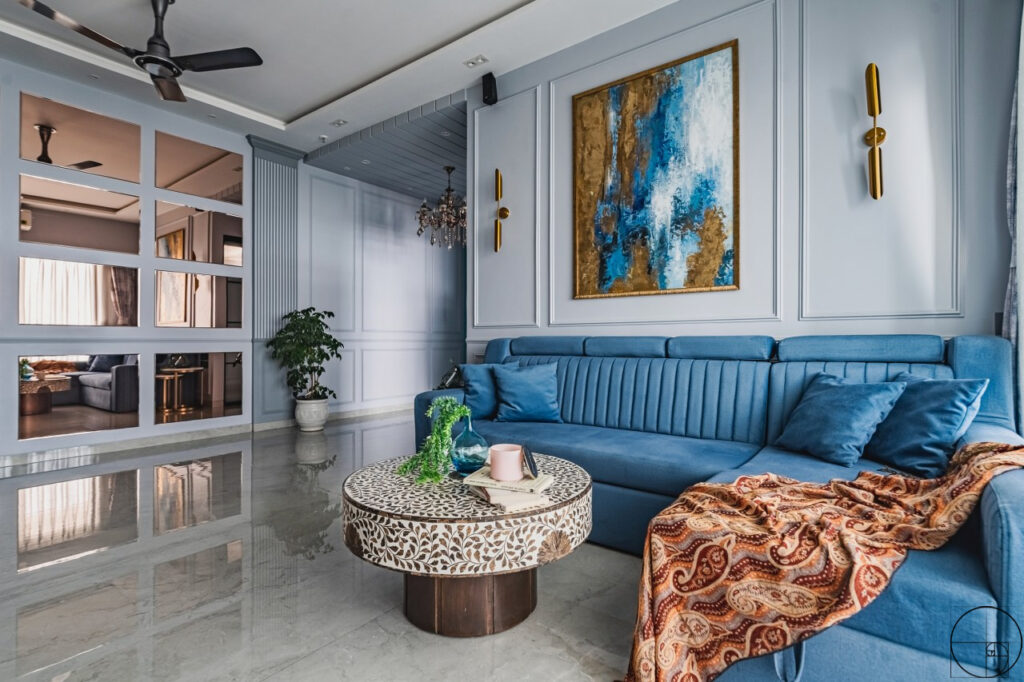 Flooring is a 6'x 4' sized vitrified tile in a gray hue, reason for a bit darker hue was to accentuate elements at the eye level. Seating area has a royal blue coloured sofa with a beautiful painting on its back which comes from Ukraine. It beautifully blends the blues with brass and wood shades.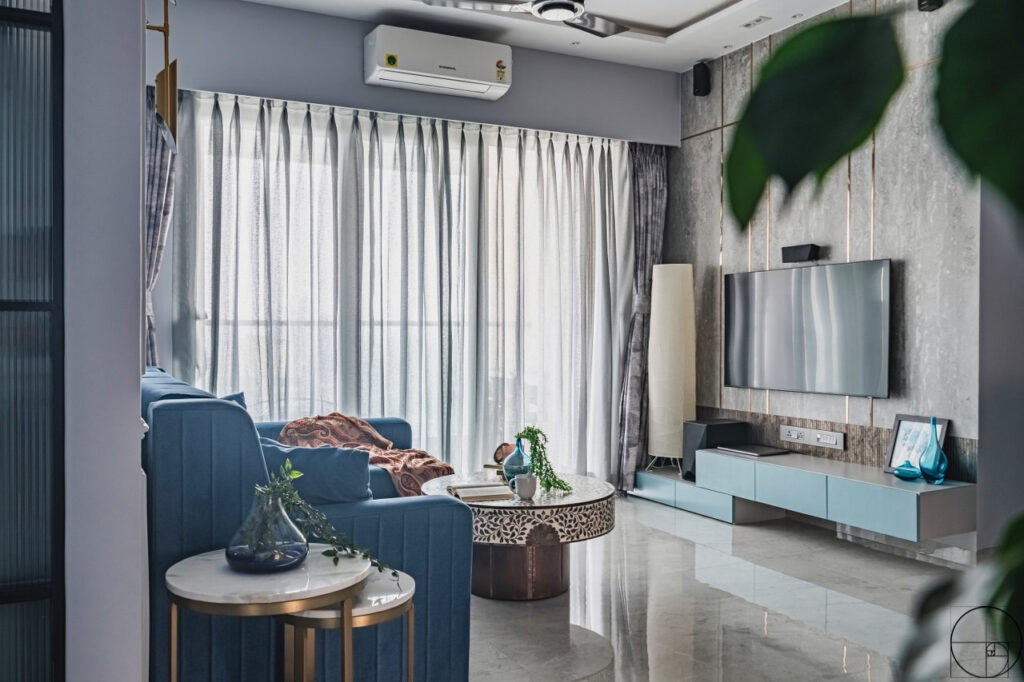 As soon as you reach to the entrance you are pushed back in time with this prominent celeste coloured Door, which shows a sneak peak of antique finished chandelier embellished with crystals, through its clear glass which is used instead of usual grills, idea was to have a reminisce entrance which acts as a painting frame and you see the art through it, Initial plan was to have a rustic gray shade in the living room but Raksha was quite adamant on having a little popping celeste shade, which indeed turned out to be the best decision.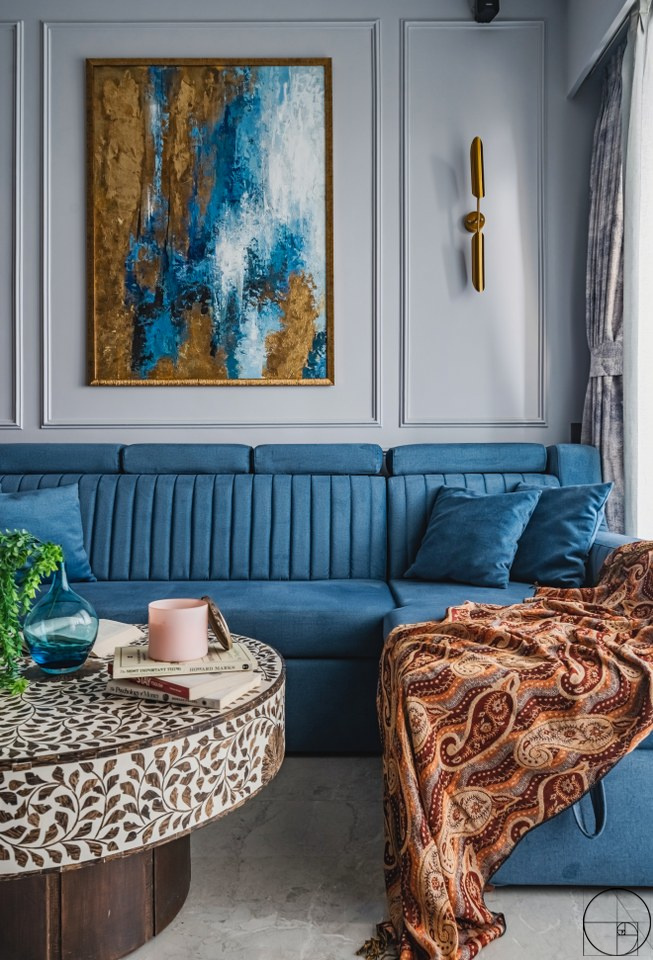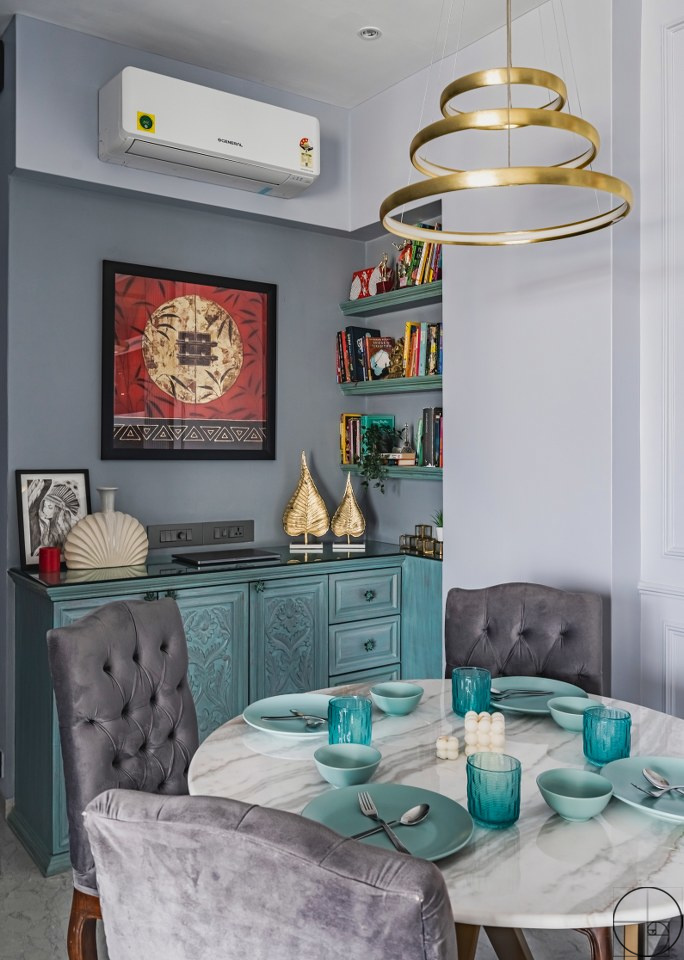 Dining zone host a reminiscent piece which serves as a service counter, its shutters have been carved out by local artisans finished in a washed out paint effect Material palette of this house is combination of wood, laminates, metal, fabric, mirrors and glasses.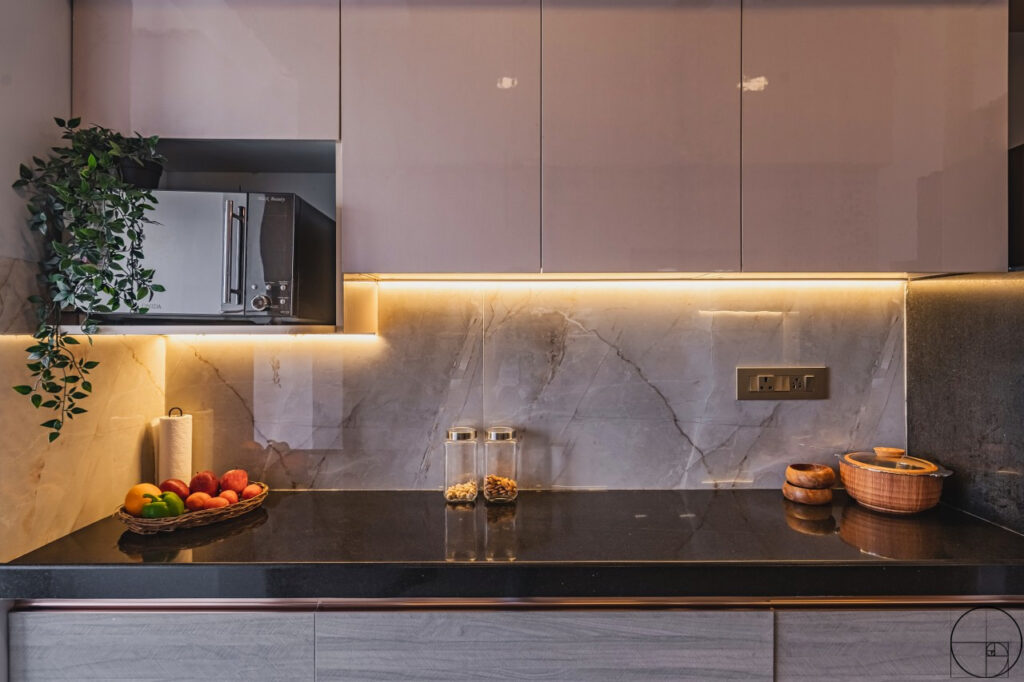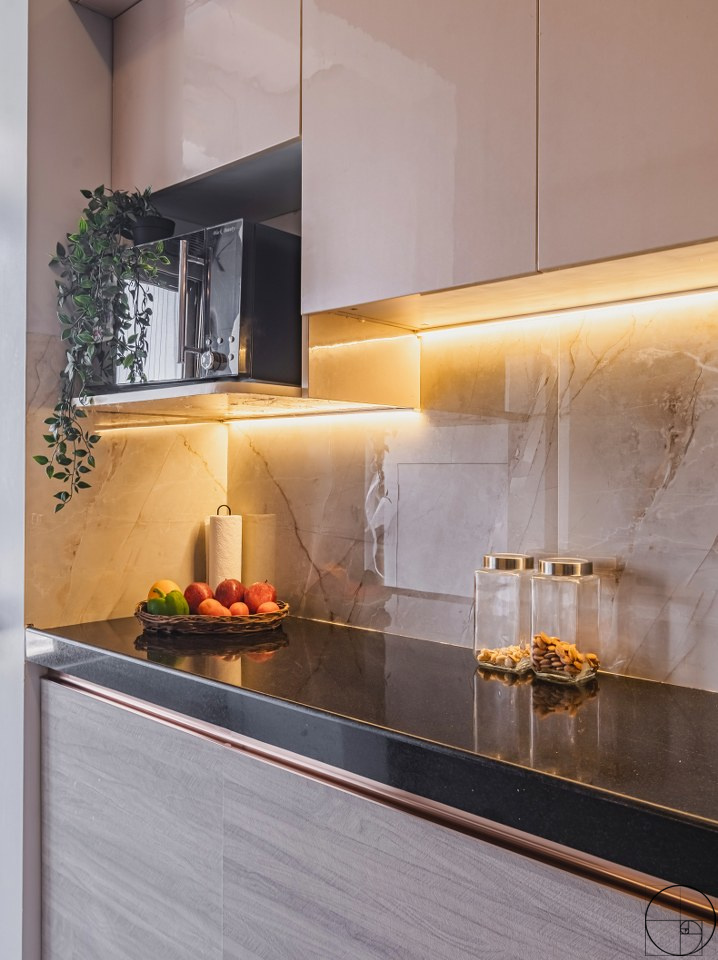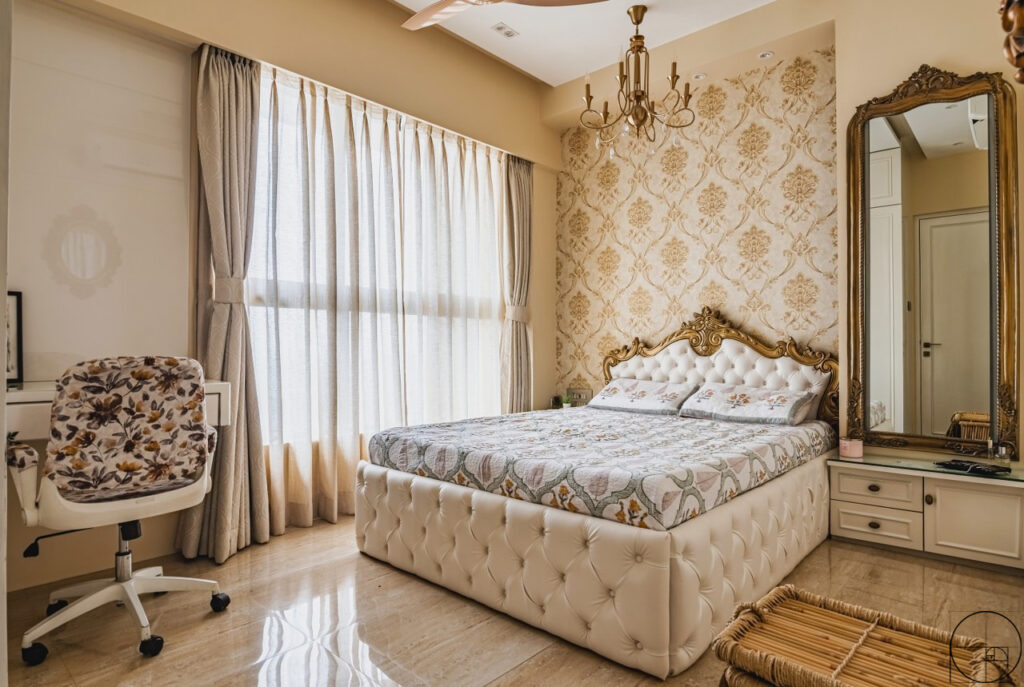 Daughters bedroom boasts this Royal Demeanor, and totally a room for the princess of the house. The 16 year old had a very matured and specific taste, requirement was clear to have a chandelier in the room and some carvings in the room, based on which this design was presented, highlight of the rooms are these beautiful carvings in the bed and mirror again carved by local artisans, with such vintage looks we made sure we don't lose on the functionality aspect, we had a built-in light in the mirror, a back painted glass over the study for making notes, storages below the bed, while keeping the theme intact.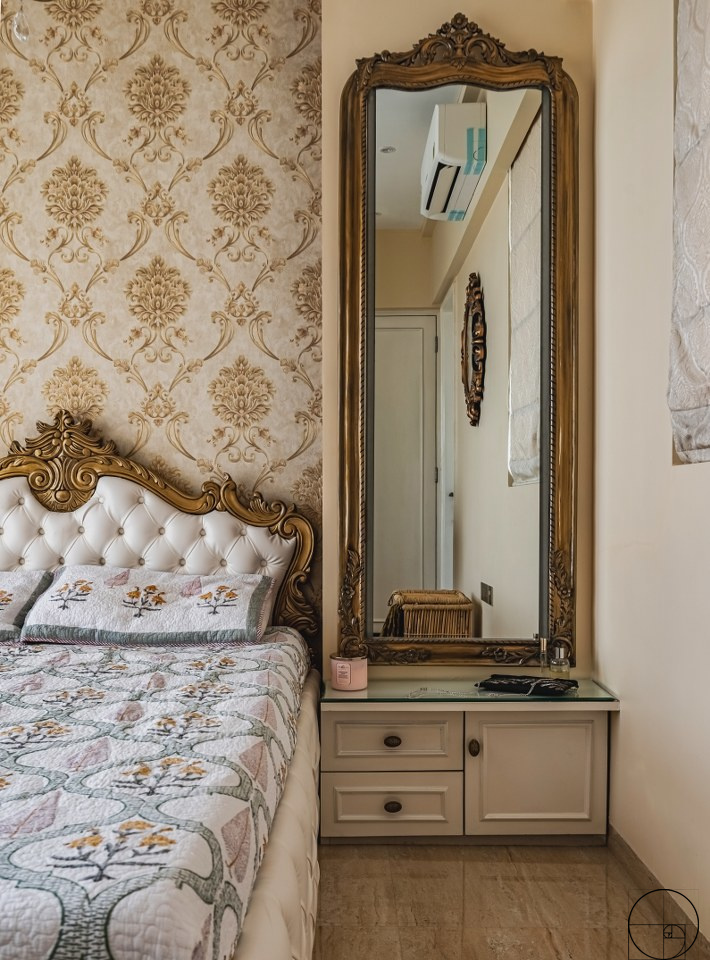 Apart from the entire home this room breaks the monotonous design style and jumps into modern luxury interiors, wardrobe in this room steals the show.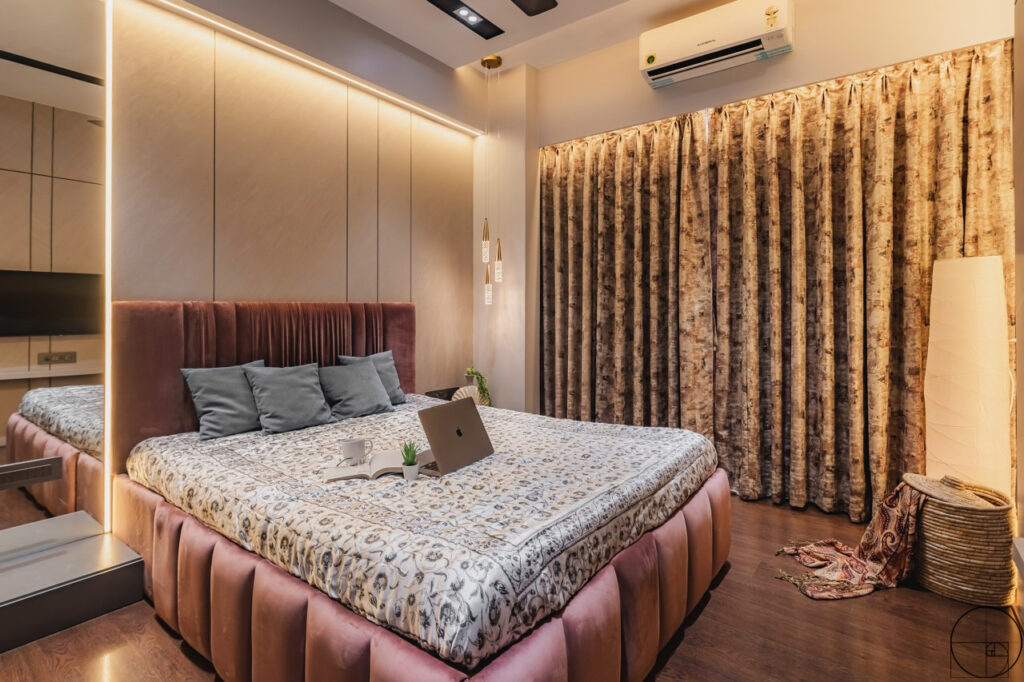 Linear design was made to show the grandeur of the height, it has tall handles and combination of matte pu and satin finish glass which adds to the premium looks of it ,wine shade velvet upholstered Bed has this beautiful wrinkle effect on the headboard, sides of the bed has drawer storage which is carefully hidden between the grooves of this tufting, Bed back has a metallic greige coloured angular texture, and dressing is a tall mirror with profile lights.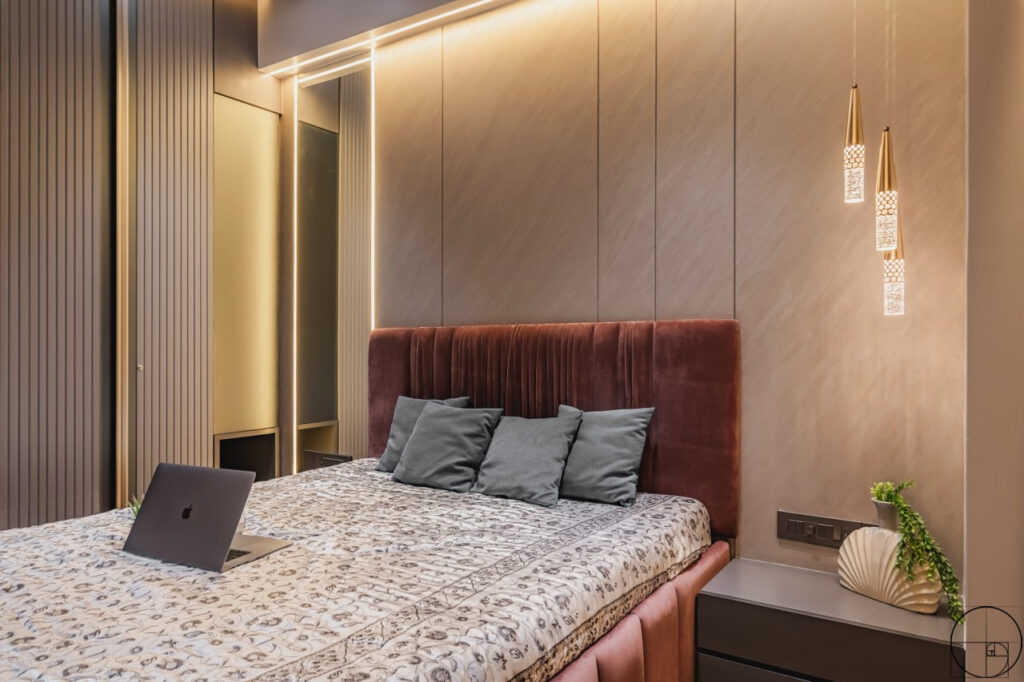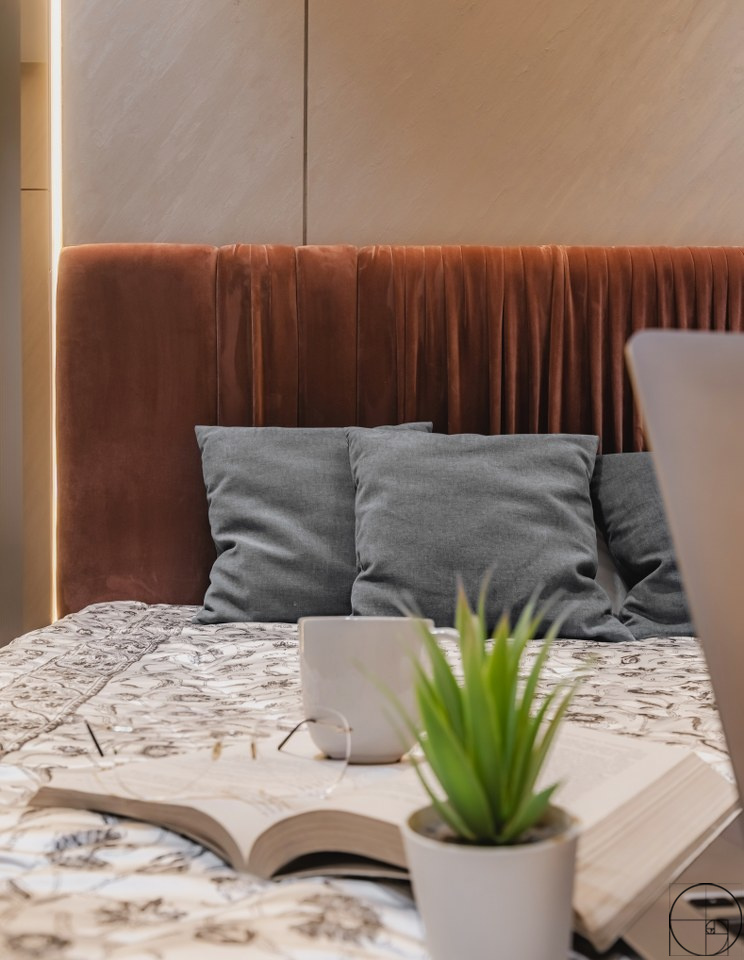 Tv unit is designed in a way wherein the washroom door is hidden which is right opposite to the bed.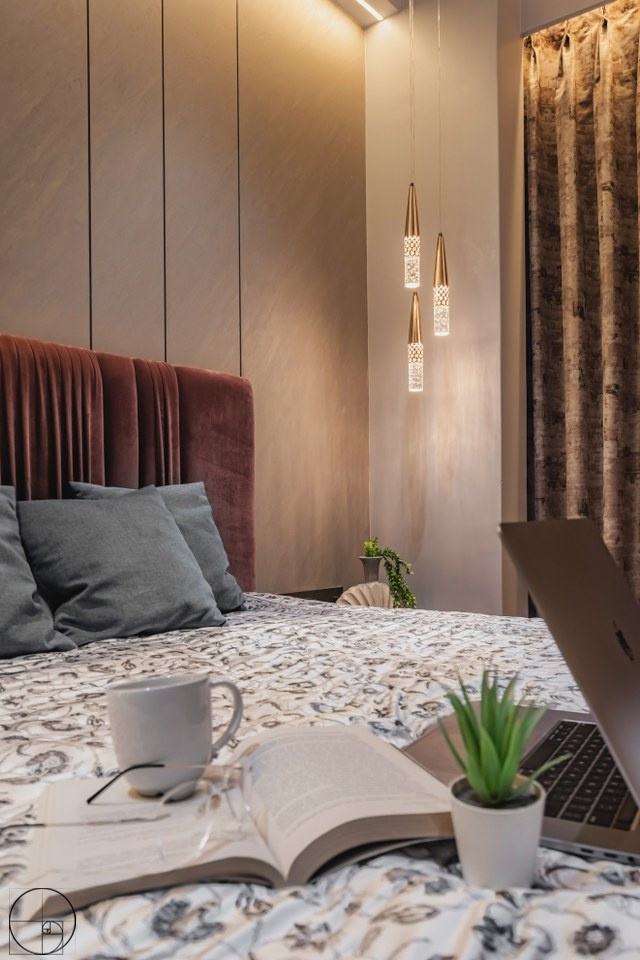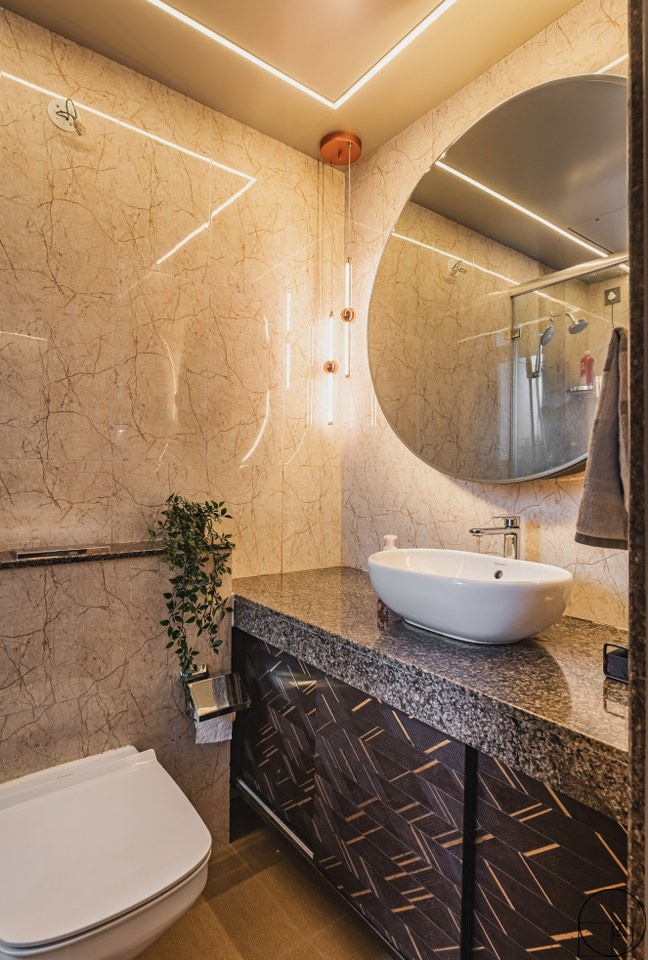 Best space of the entire house is this Santorini vibe balcony area, facing the beautiful city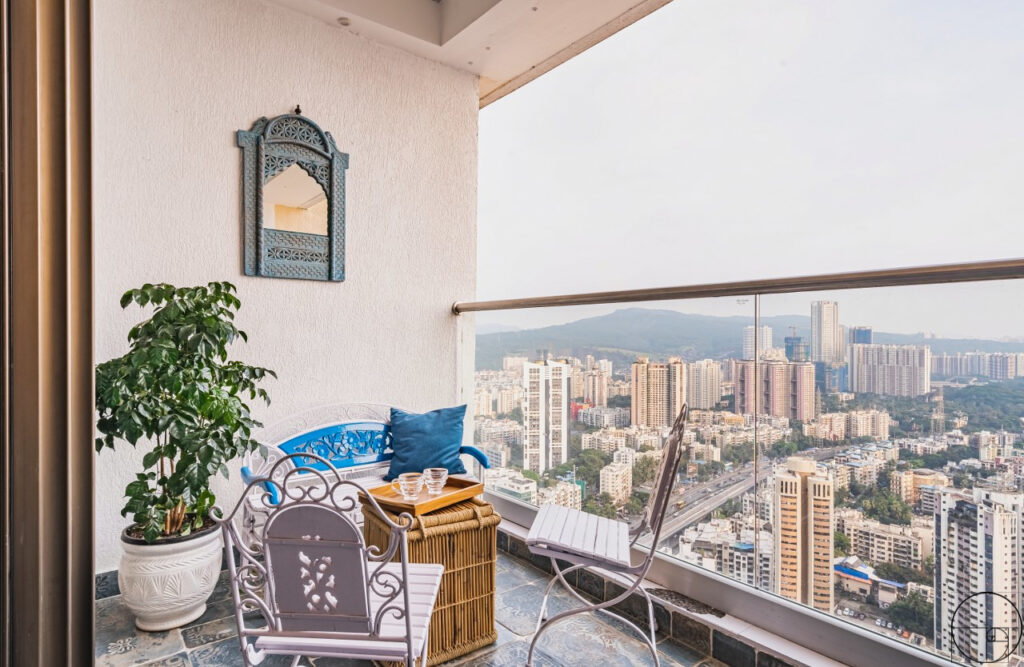 Today Aesthetics has become a part of human life and Status, and people look out for creators who can bring their dream alive. But have you ever wondered how every element in this world is made so beautiful, may it be flowers or tides, sea shells or hurricanes in the sky.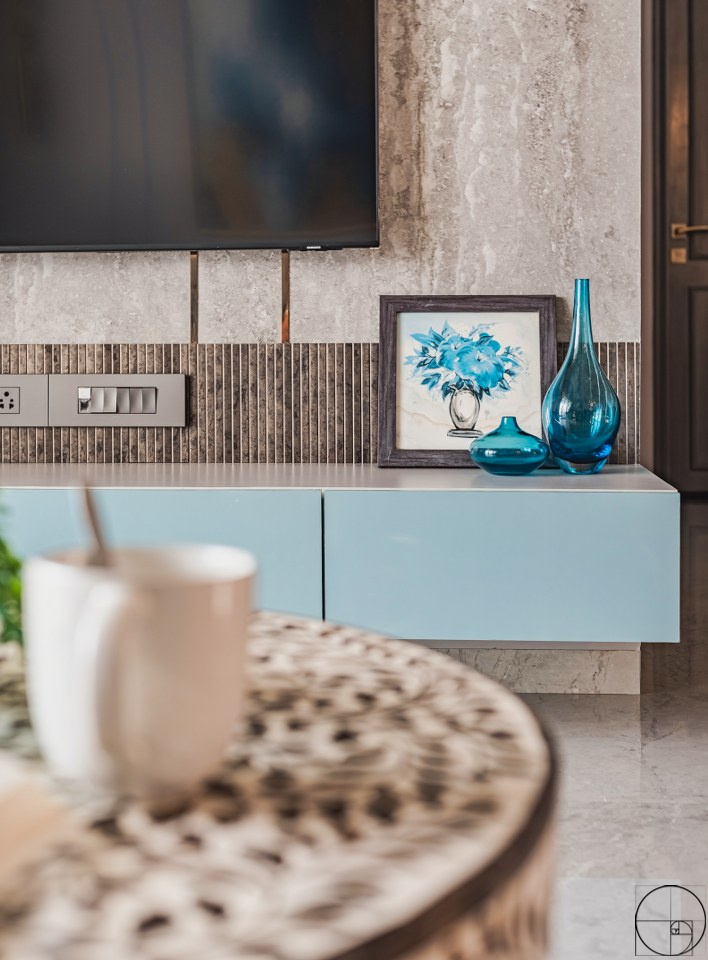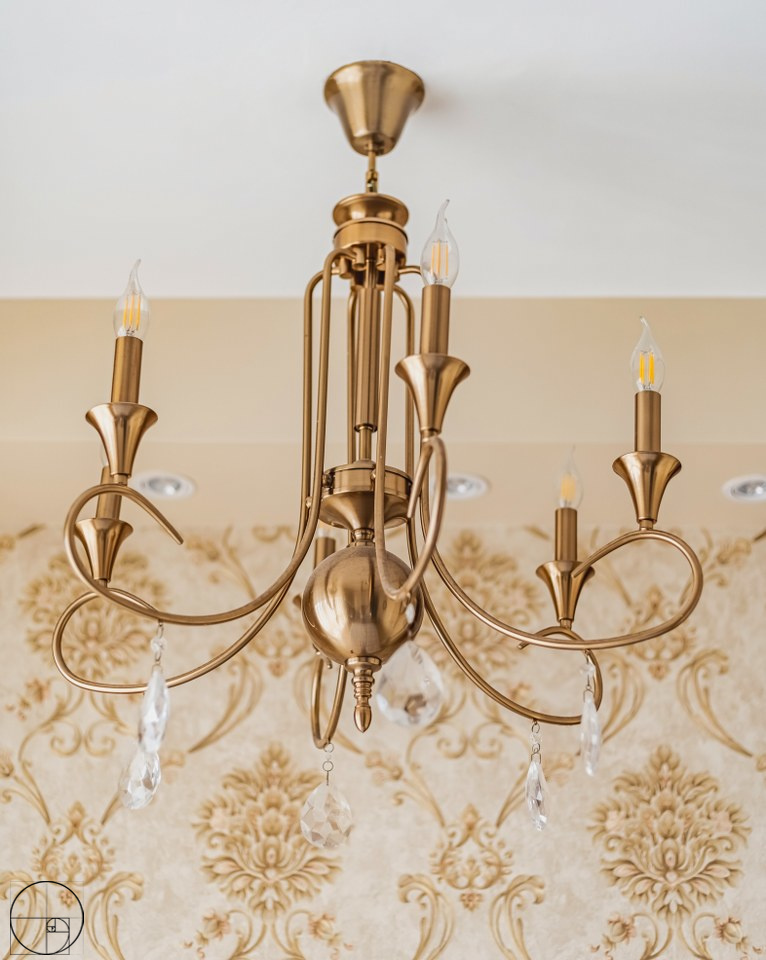 We wonder if it's DIVINE. Definitely it is, but it is also Mathematical. We believe in submerging with this world's geometry , and bring out to the world the best of Designing in correlation to this universe.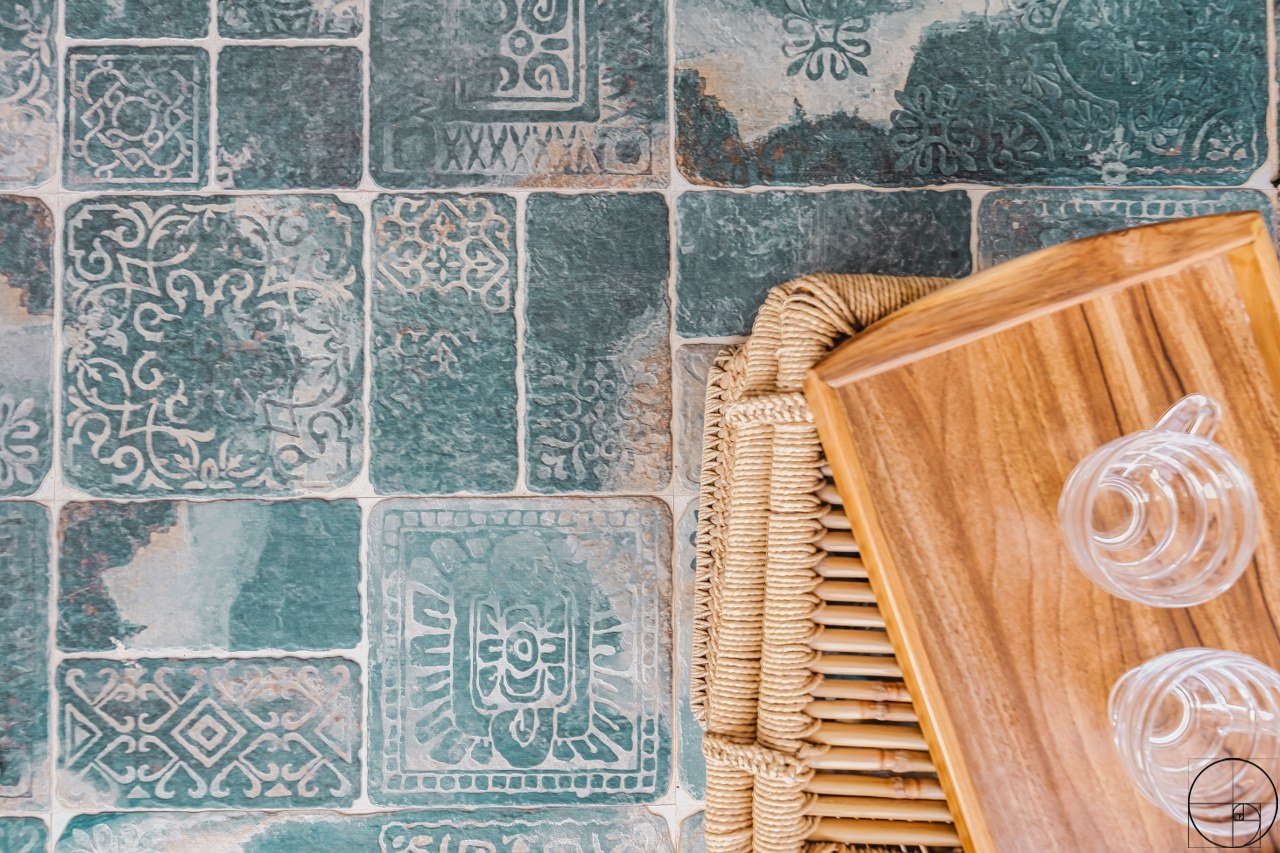 landscape and the National park, flooring is a stone finished matte tile and furniture are in rot-iron and wood with paint.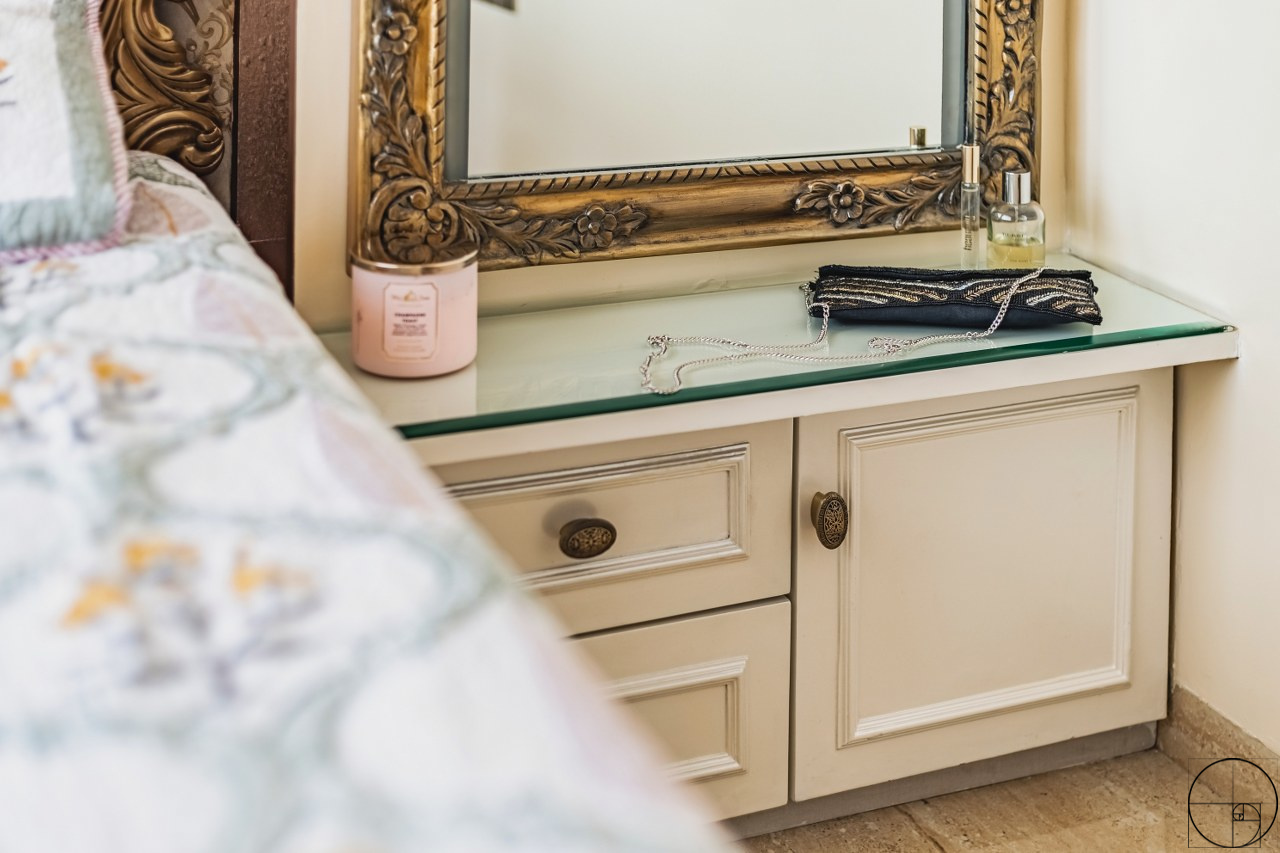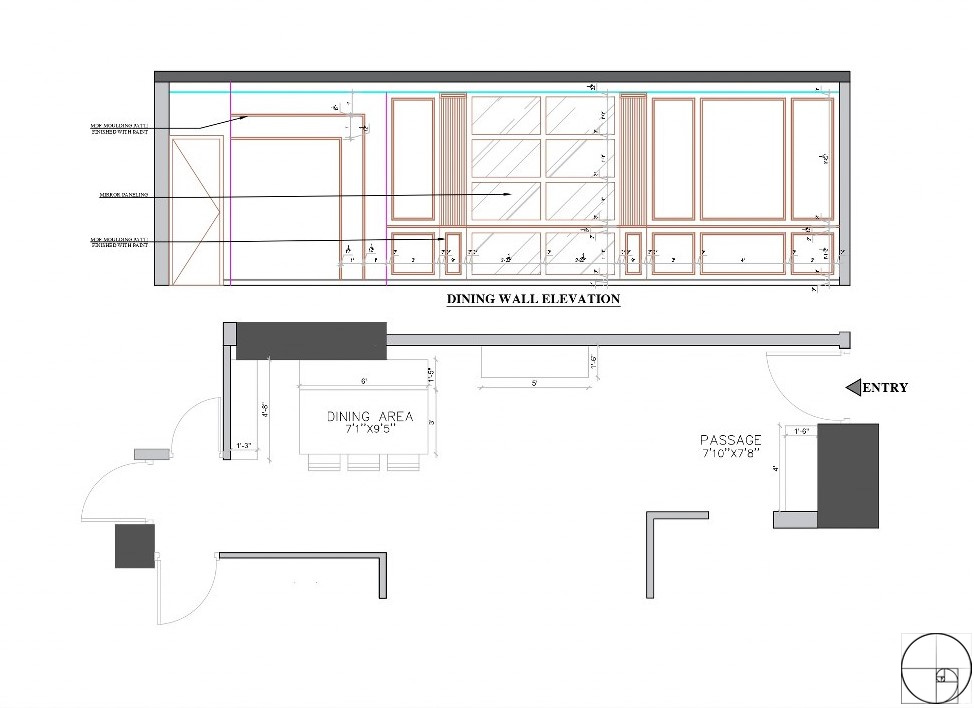 FACT FILE
Designed by : The Golden Ratio 1.618
Project Type : Residential Interior
Project Name : "The Renaissance Magnifique"
Location : Borivali East, Mumbai
Year Built : 2021-2022
Duration of the project : 5 months
Project Size : 900 sq.ft
Principal Designers : Saurabh Ramawat & Raksha Jain
Photograph Courtesy : ARCHCEPTIONS by Nisheet Dodia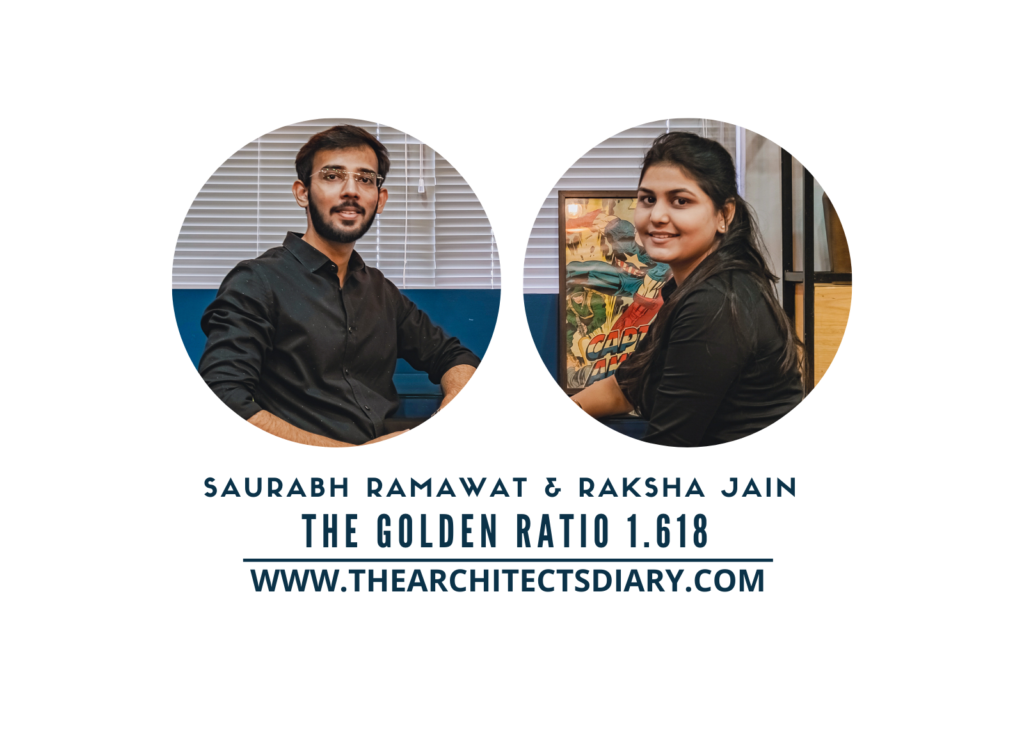 Firm's Website Link : The Golden Ratio 1.618
Firm's Instagram Link : The Golden Ratio 1.618
Firm's Facebook Link : The Golden Ratio 1.618
For Similar Projects >> A MELODY OF CONTEMPORARY INTERIOR DESIGN WITH A CHORUS OF ETHNICITY
The post A Cozy Home With A Renaissance Feel And Modern Touch | The Golden Ratio 1.618 appeared first on The Architects Diary.