The clients were deeply fond of black and white, and we wanted to incorporate the shades in a bold, impactful manner. Sprawling across 4,000 sqft in a confluence of classic interior design with modern undertones in this 4BHK duplex in Gurugram, Haryana, that exudes a subtle, breathable luxury. The designer duo, Insha Soni and Keshav Ahuja, co-founders and principal designers, 39 Desiign Studio, have curated a narrative of pure sophistication, blending aesthetics with functionality.
A Confluence Of Classic Interior Design With Modern Undertones In This 4BHK Duplex | 39 Desiign Studio
visit : 39 Desiign Studio
The client approached us with a modest design brief which included the requirement of functionality with a simple, yet visually attractive appeal for their home, which we did with full gusto", explained the duo when asked about the client brief.
The TV lounge connecting the entrance foyer and the arched glass partition walls. The staircase leading to the upper level. Designed for a family of four, this residence speaks a design language rooted in classics and painted over with touches of contemporary living. The main element being the contrast of flooring across the space.
The extensive staircase connecting the duplex floors with granite floor, iron rods as balusters gives a raw element to the look of the space. A deliberate sense of spaciousness is infused to compliment artistic pieces, such as the customized bronze bar which includes accent stools with leather upholstery.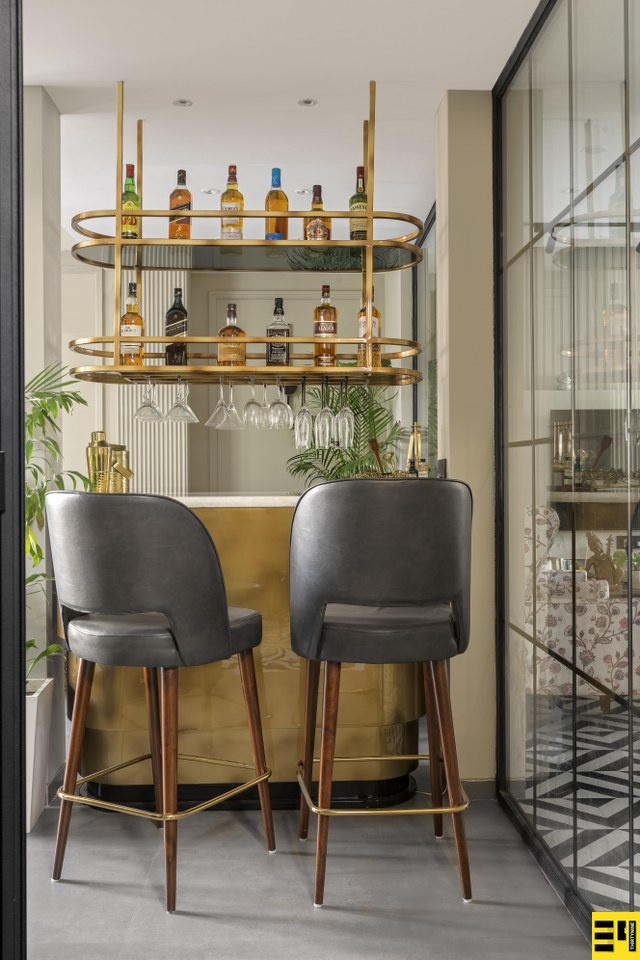 We connected the drawing and living with a glass partition to give it an oomph.The open kitchen which opens to the lounge area, also breathes freshness and luxury. The entire space has been a monotone of black and white with some artistic elements here and there.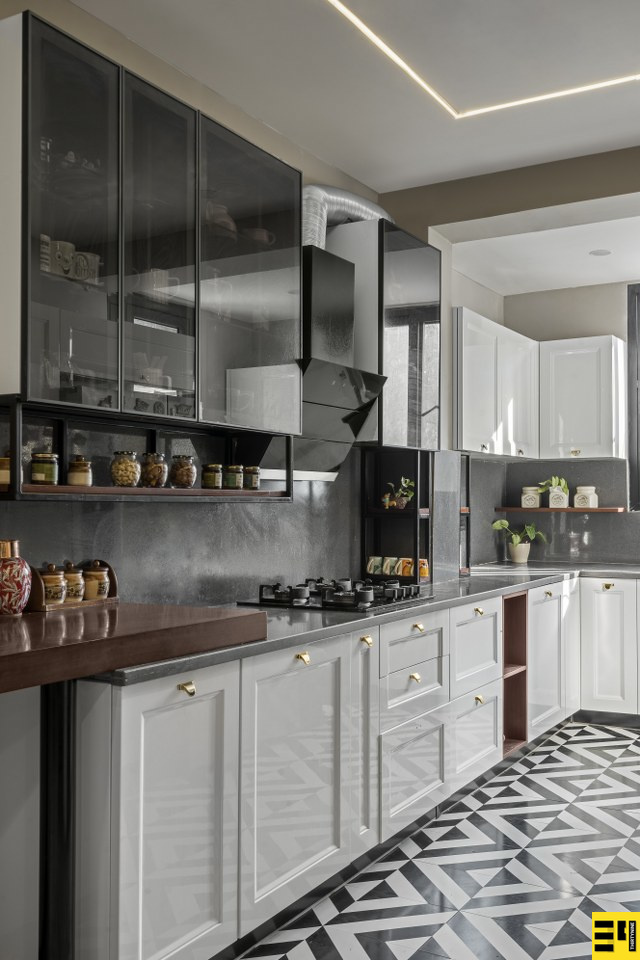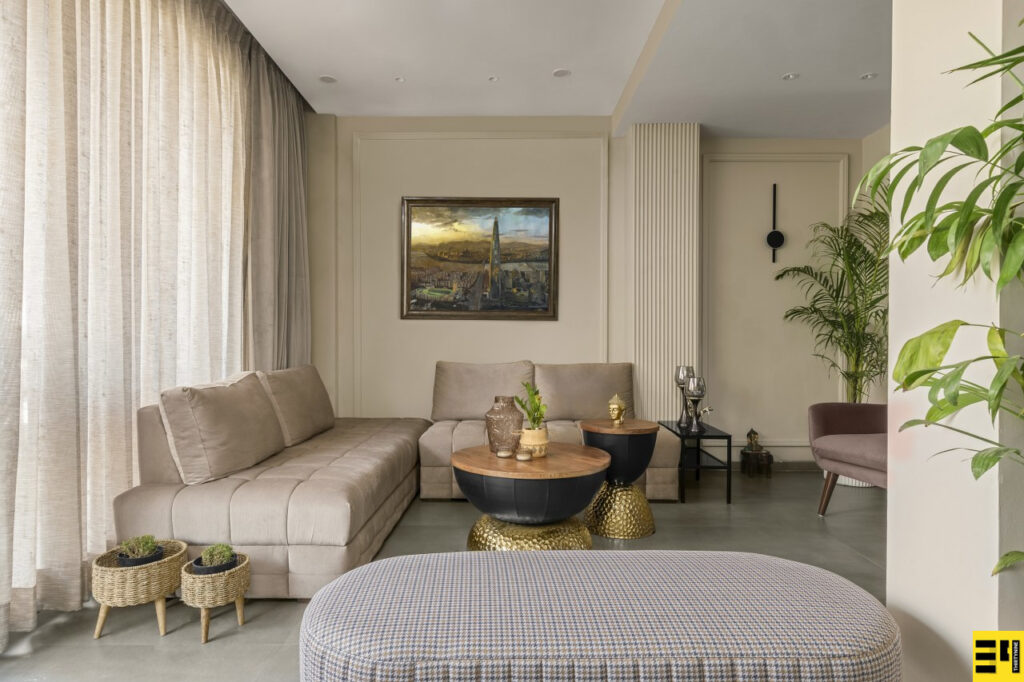 An extravagant glass partition with black frames divides the lounge area from the living space, generating an aura of grandness while also ensuring privacy. This is how the adobe got it's makeover from the renovations of the spaces for a family of four.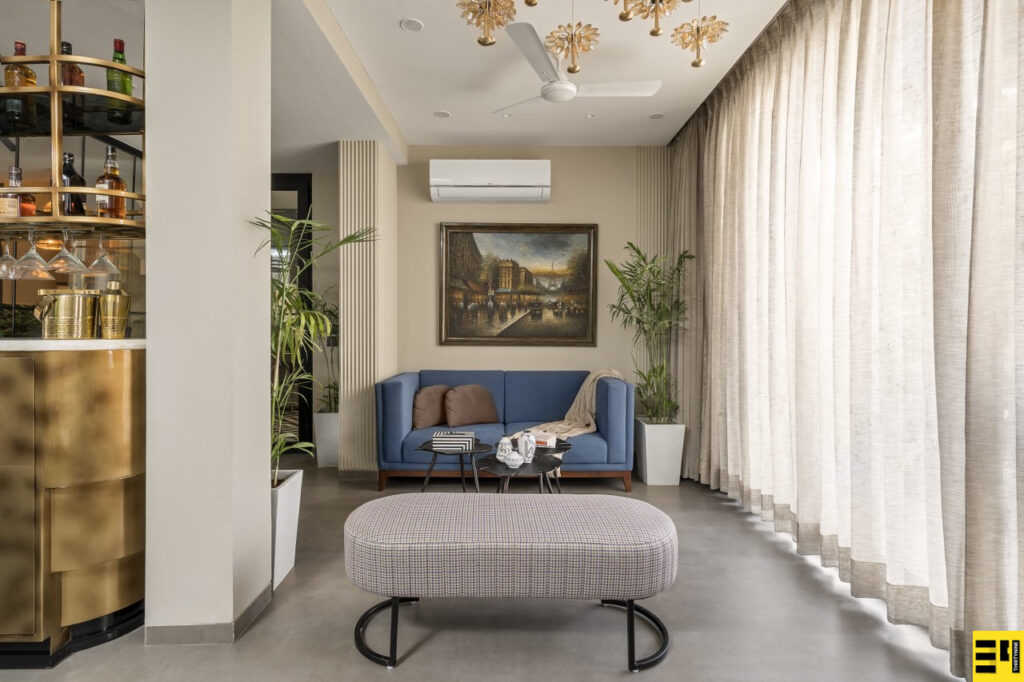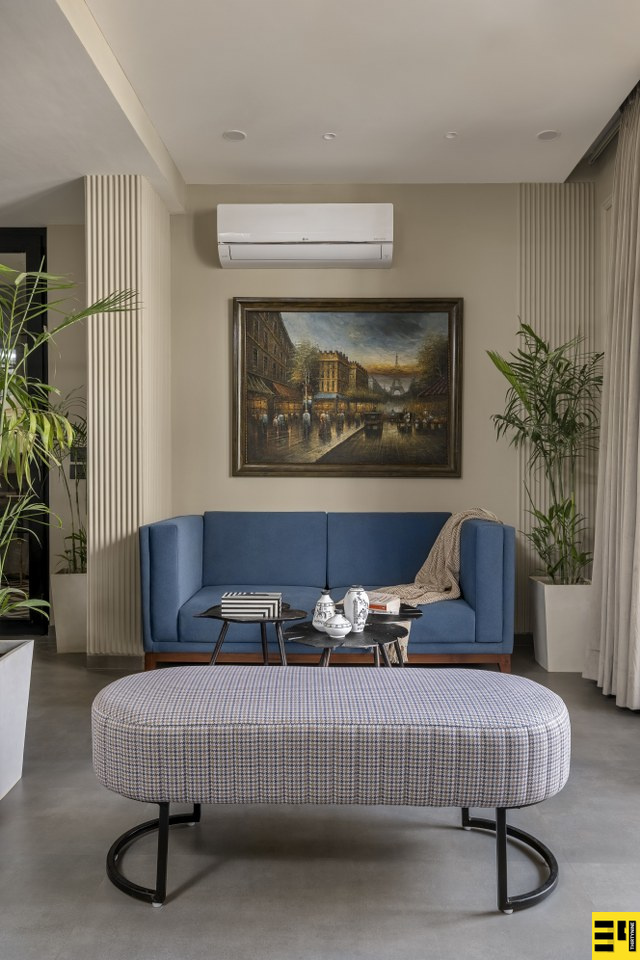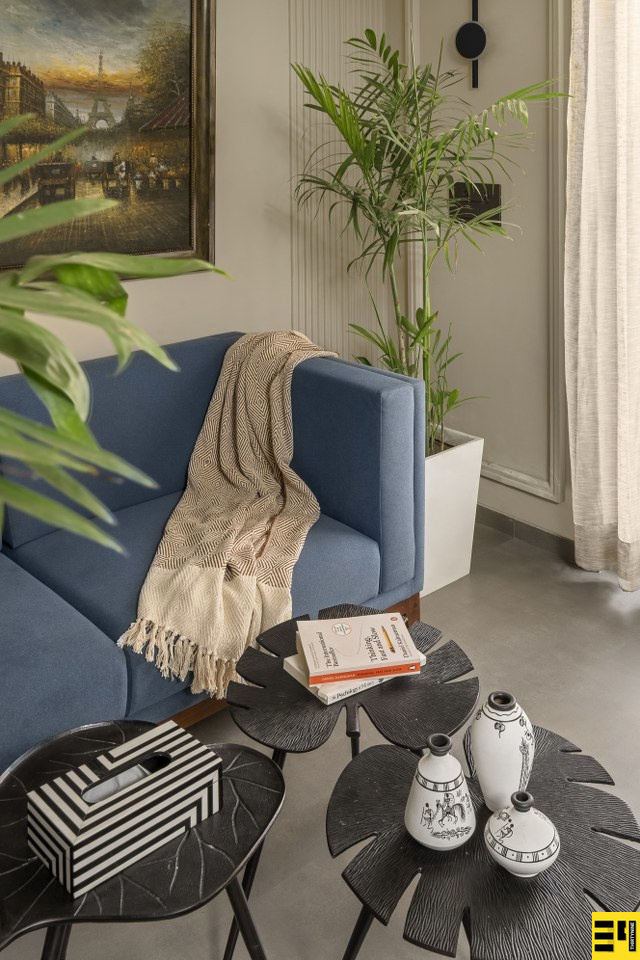 The bedroom thrives in a modern design language, closely perfected to reflect the personalities of its inhabitants. The bedroom at duplexity Created a very soothing palette for the daughter's room.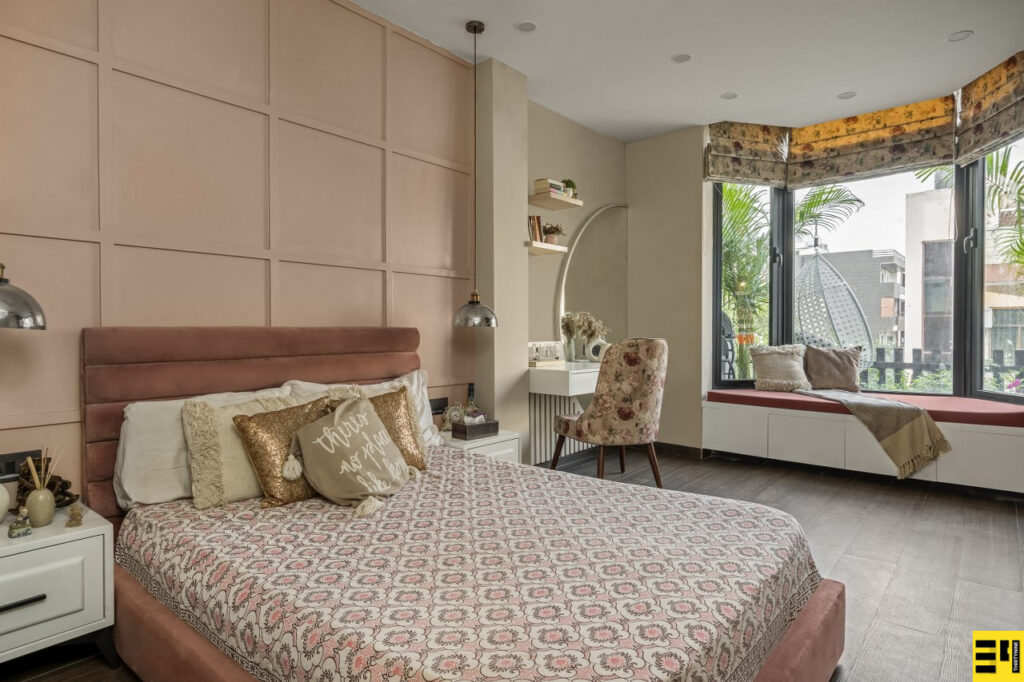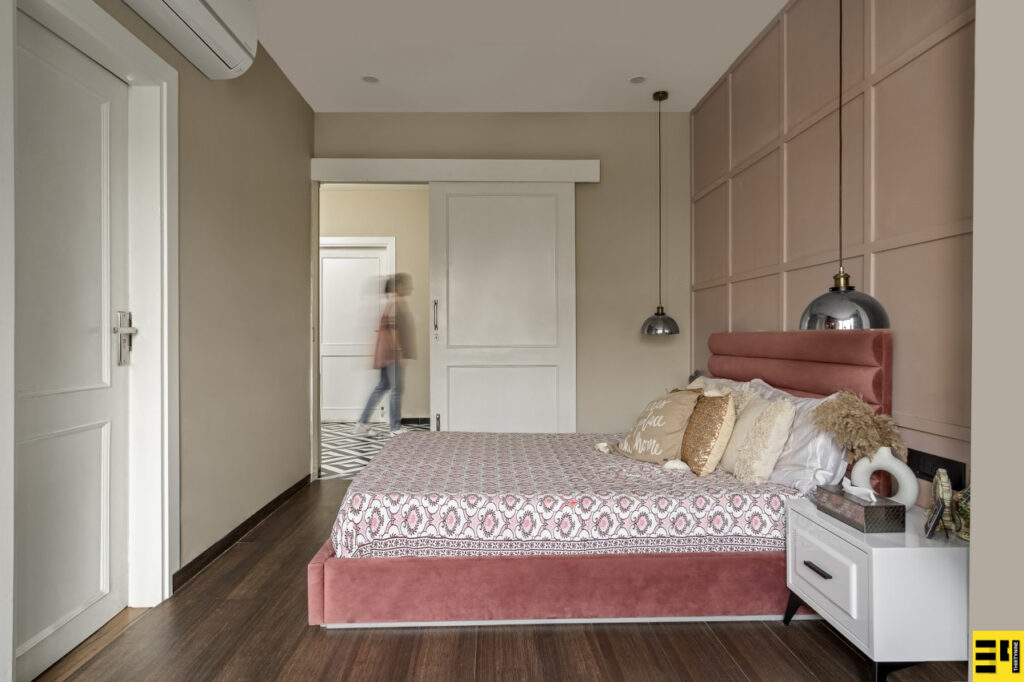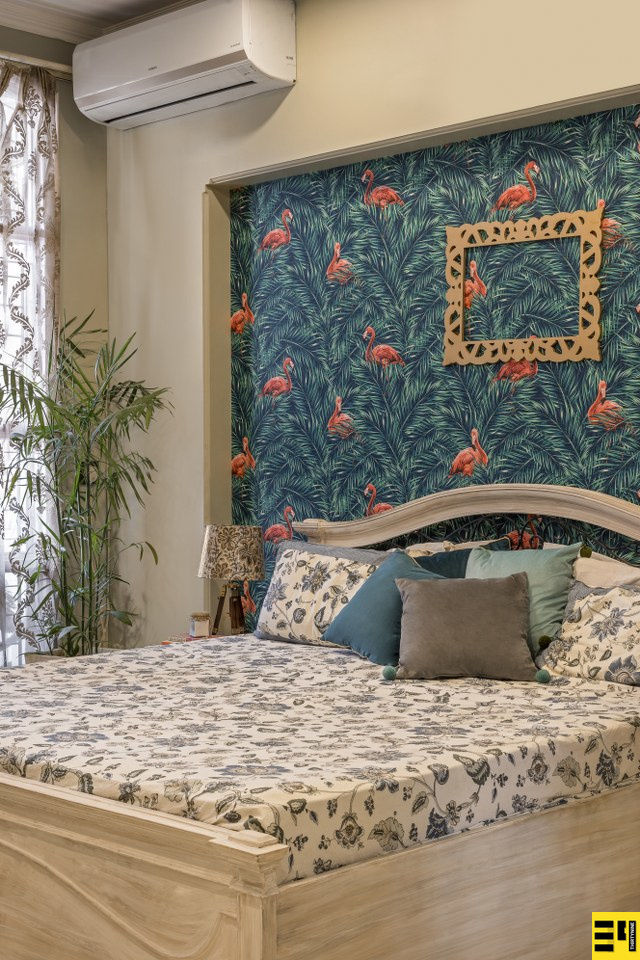 The signature elements that come to define this style is through minimalist grey concrete walls, monochrome floors, and modern furniture. The haptics in design are offered through texture and material contrasts; softer hues to create a sleek, modern feel.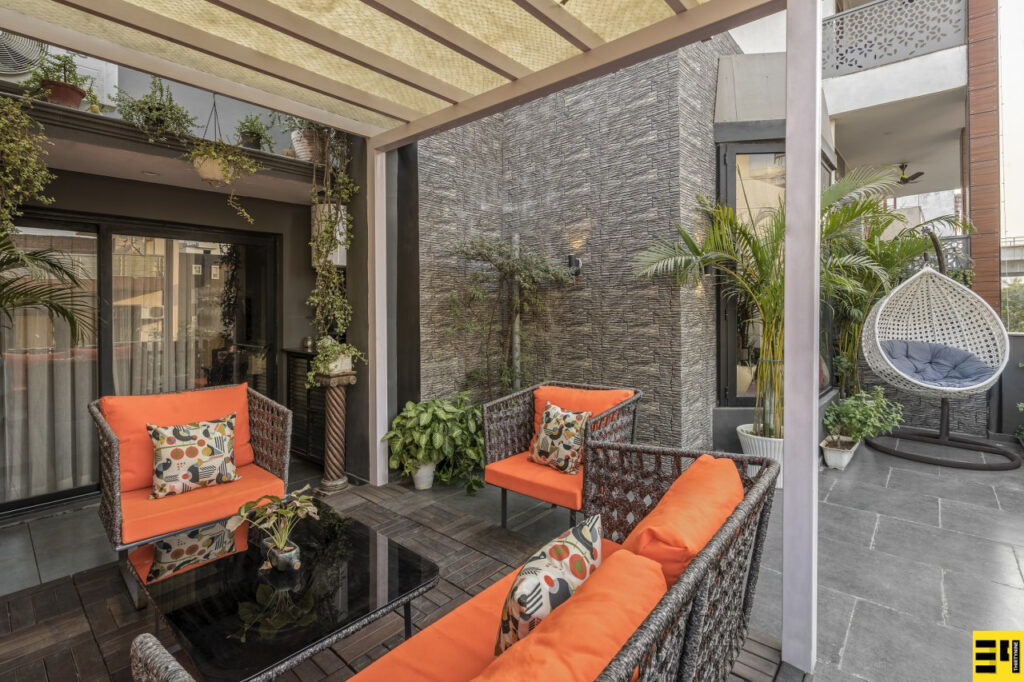 The colours are limited to neutral and monochromatic. Biophilic design is embraced by the use of plants and other botanicals to brighten up spaces and breathe life into a room.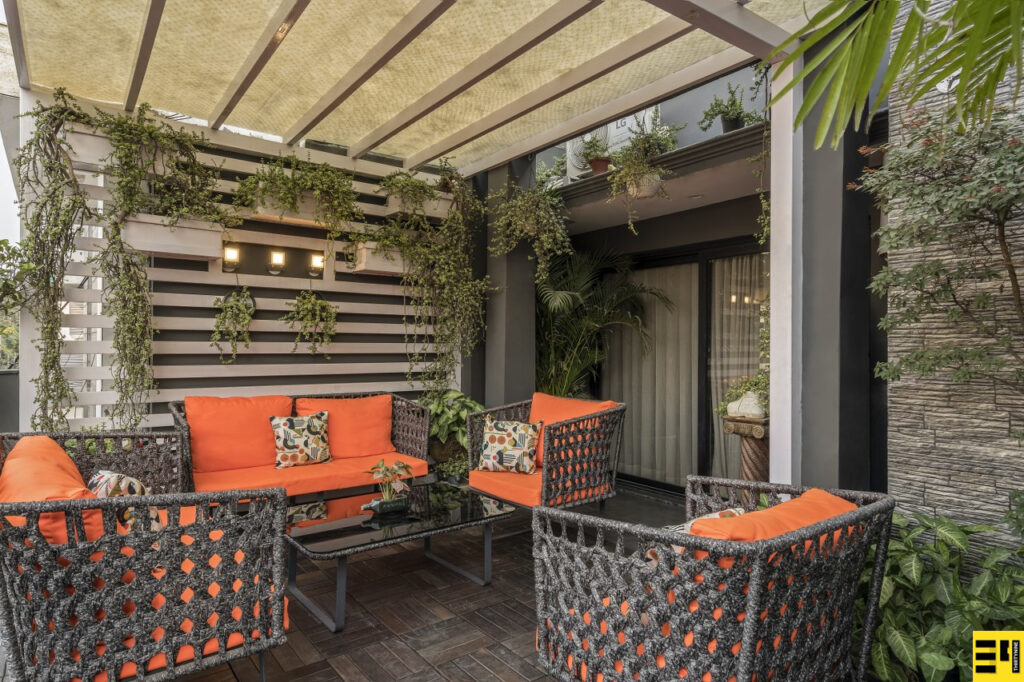 FACT FILE
Designed by : 39 Desiign Studio
Project Type : Residential
Project Name : Duplexity
Location : Gurugram, Haryana
Year Built : 2022
Duration of project : 6 months
Plot Area : 250 sq.yards
Built up : 200 sq.yards
Project Size : 4000 sq.ft
Project Cost : 50 lakhs
Principal Architects : Keshaav Ahuja & Inshhaa Soniii
Photograph Courtesy : Tarang Goyal
Products / Materials / Vendors : Finishes – ceramic tiles, asian paints on wall, wooden furniture Wallcovering / Cladding – asian paints on walls / Lighting – twink lighting / Sanitaryware – kohler and jaquar / Windows – client's vendor / Furniture – samrat interiors / Flooring – osaanj tiles / Kitchen – samrat interios / Paint – asian paints / Artefacts – clients purchases / Wallpaper – paper processers Hardware – srk hardware.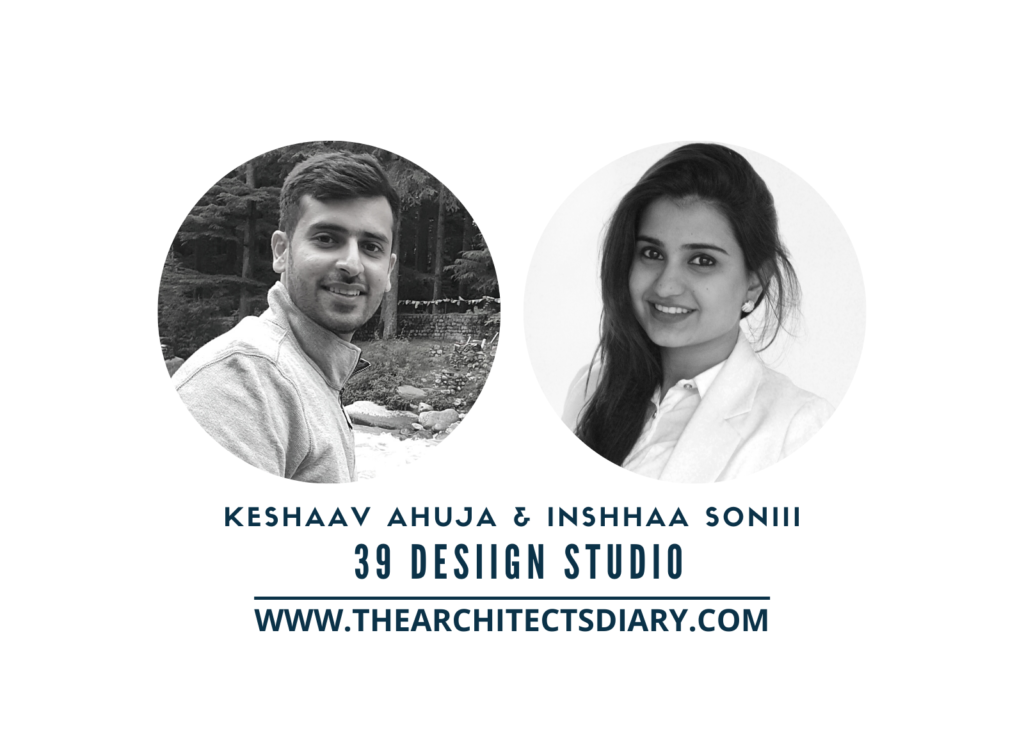 Firm's Instagram Link : 39 Desiign Studio
Firm's Facebook Link : 39 Desiign Studio
For Similar Project >> A SIMPLE AND ELEGANT RESIDENTIAL INTERIOR DESIGN | T S
The post A Confluence Of Classic Interior Design With Modern Undertones In This 4BHK Duplex | 39 Desiign Studio appeared first on The Architects Diary.