M Moser Associates planned a colorful and future-thinking environment for the Accenture office design in Bangalore, India. After successfully completing the Accenture Innovation Centre in Bangalore and other projects across the globe, we refurbished its 5 year-old office in Prestige Technopolis, Bangalore. This award winning office design project spreads across four floors, each dedicated to a specific business unit: The Centre of Excellence, The Future of Industry, Human Resource & Recruiting, and Life & Science.
A Colorful And Future-Thinking Environment For The Accenture Office Design In Bangalore, India | M Moser Associates
Visit : M Moser Associates
The goal for this Accenture Bangalore office design was two-fold. Firstly, to demonstrate company culture and innovation. Then, to create a vibrant work environment for new and existing talent. The goal was to move away from traditional shelves showcasing awards and key achievements. Accenture's new space takes visitors on a journey to experience its culture and ways of working.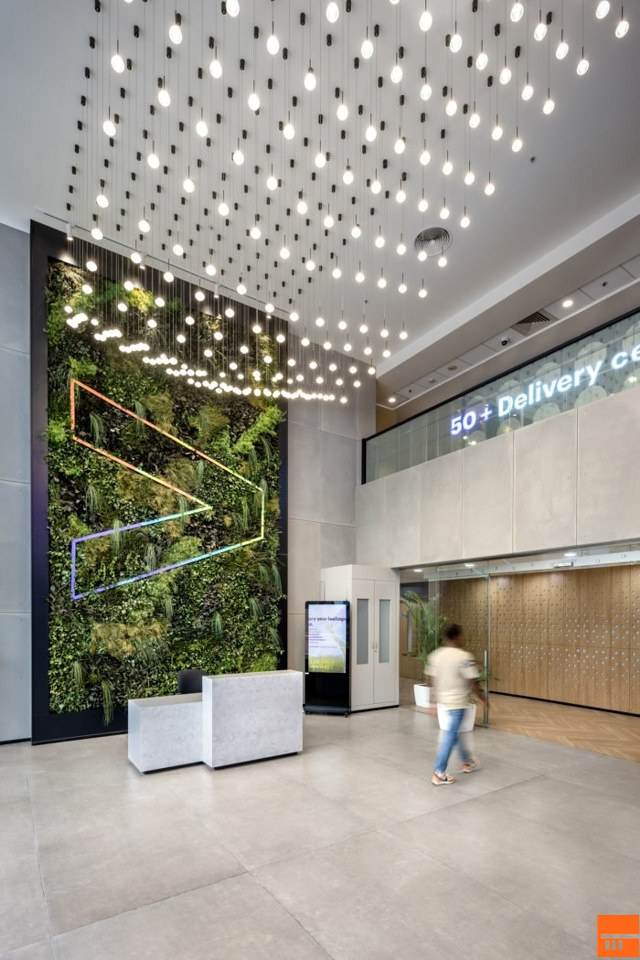 This journey starts in the lobby where employees and clients experience giant brand-inspired LED displays. From there, employees can register using tactical pods. Meanwhile, at the reception desk, a host greets clients and guides them to their meetings. In the lobby area, nature and technology coexist. Green walls, and natural elements and shapes support mental and physical wellbeing.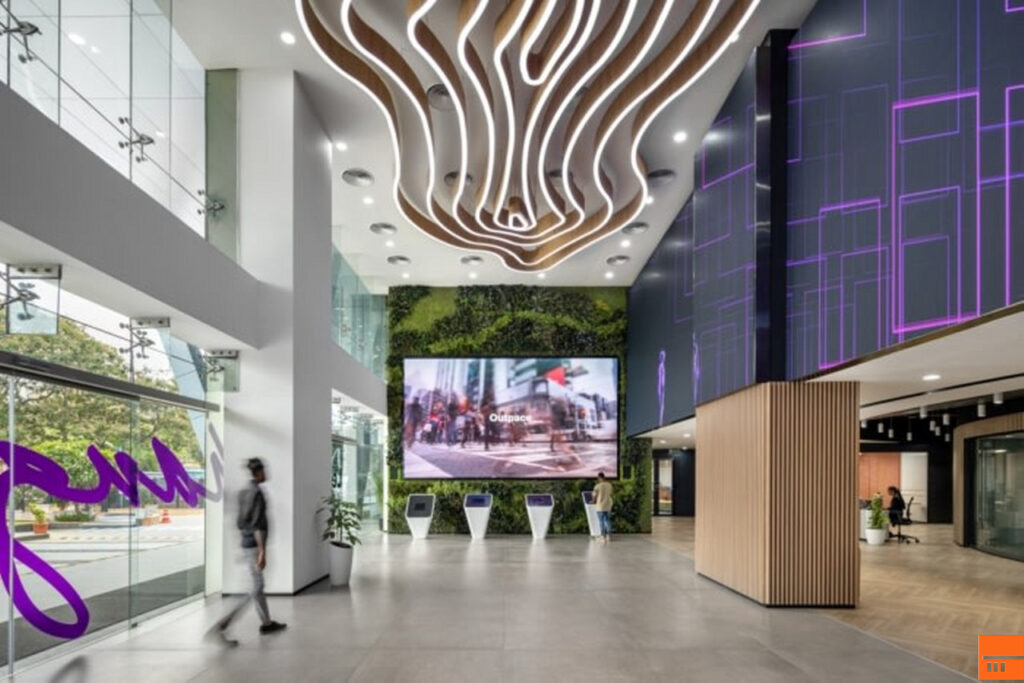 Behind the reception sits the interactive self-learning space where new joiners and visitors can explore Accenture's history and its recent achievements. Here, gamification technology keeps the learning process interesting.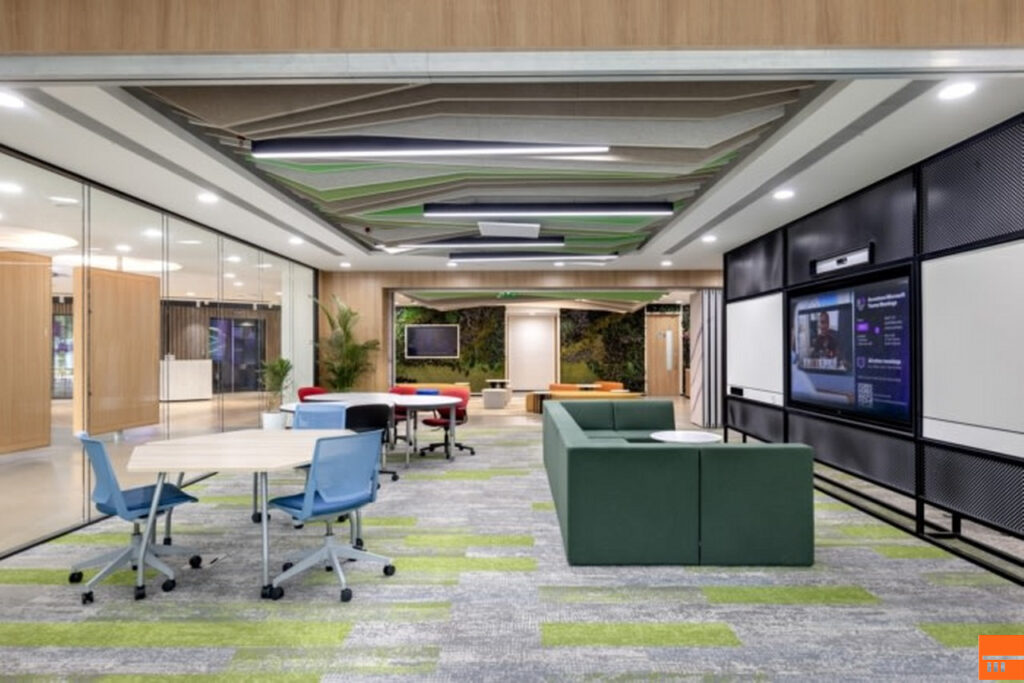 Each floor also has its own tech-infused arrival zone or briefing area. This is a space dedicated to clients, where they can experience the business unit's latest innovations. Touch down spaces for client interactions are spread across the office floors. This encourages visitors to sit within the teams for greater transparency.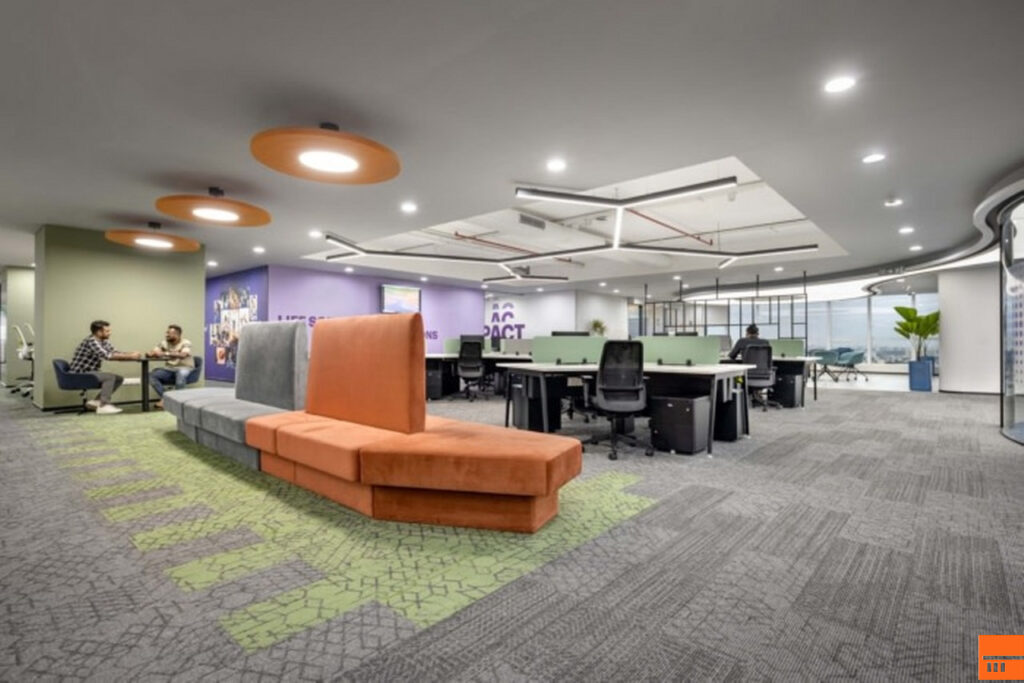 As an example, the 11th floor uses minimalist and futuristic design elements to represent the balance between life and science. On the other hand, the Human Resource floor has younger feel to it.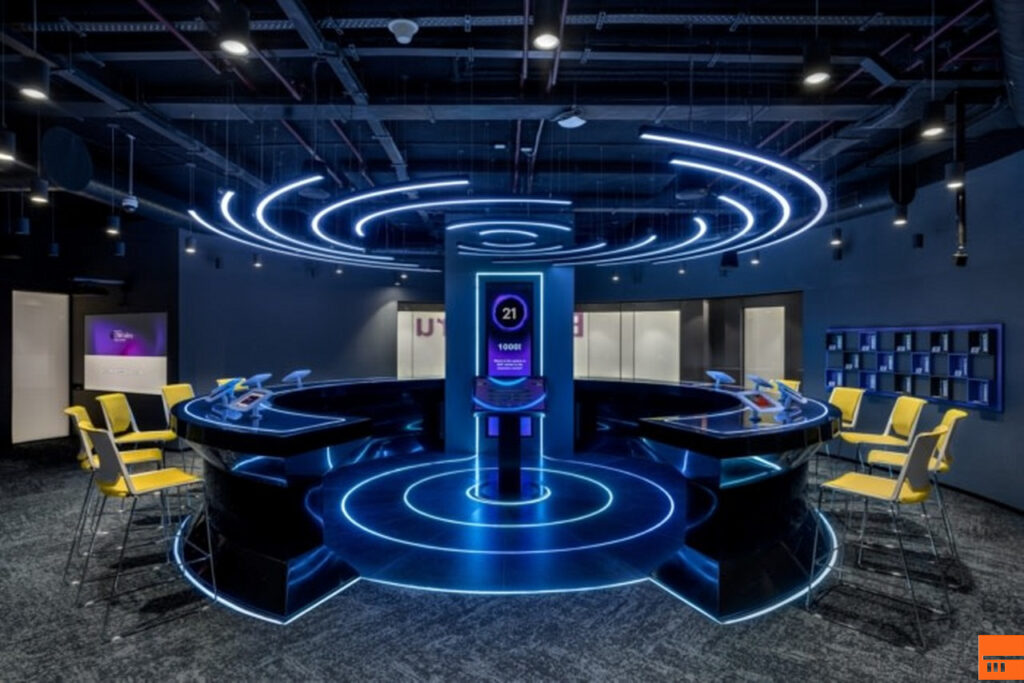 Finally, the building hosts an extensive experience centre that focuses on four key areas: Automation, Smart & AI, Intelligent Analytics & Foundations and a Command Centre.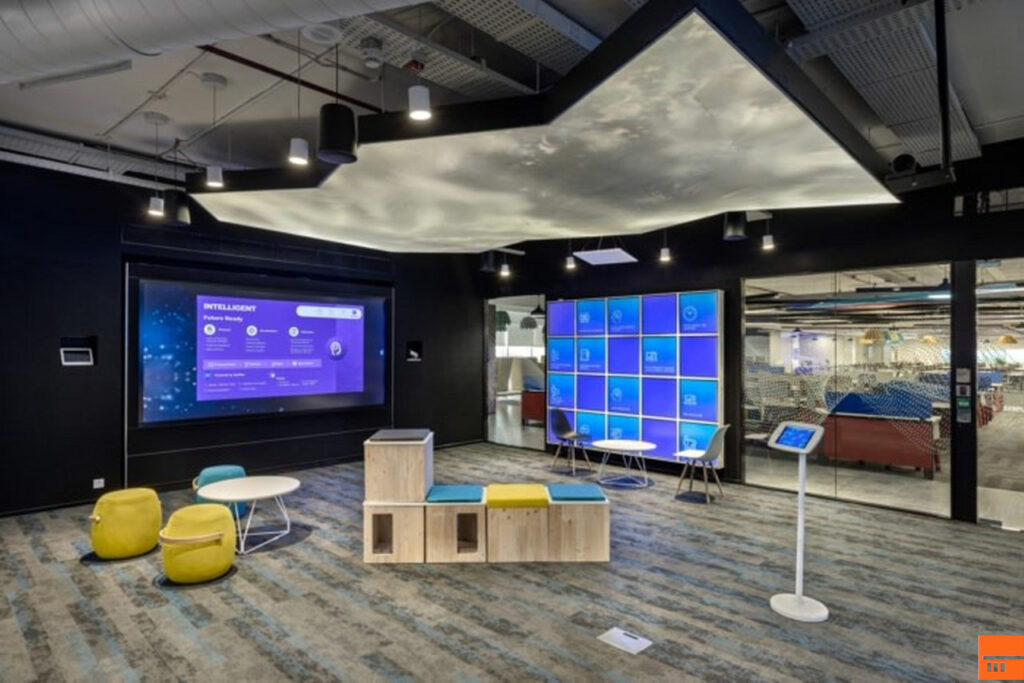 Employees now have multiple seating options to choose from according to their task, mood and personality. Our design allows them to select traditional desks, standing tables or sofa seats. Or, they can choose to work in quiet rooms, desk areas or collaboration spaces.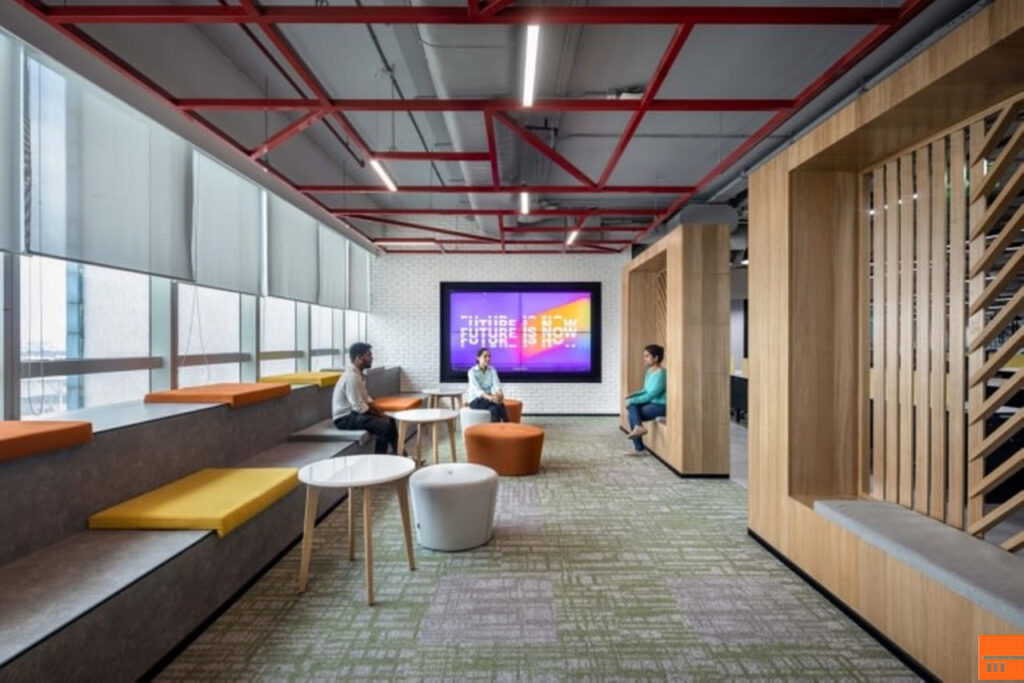 Each of the four floors belongs to a specific business unit. So, we interviewed each leadership team to understand their aspirations, workflows and processes. This exercise allowed us to design floor plans that improve productivity and reflect the specific culture of each team.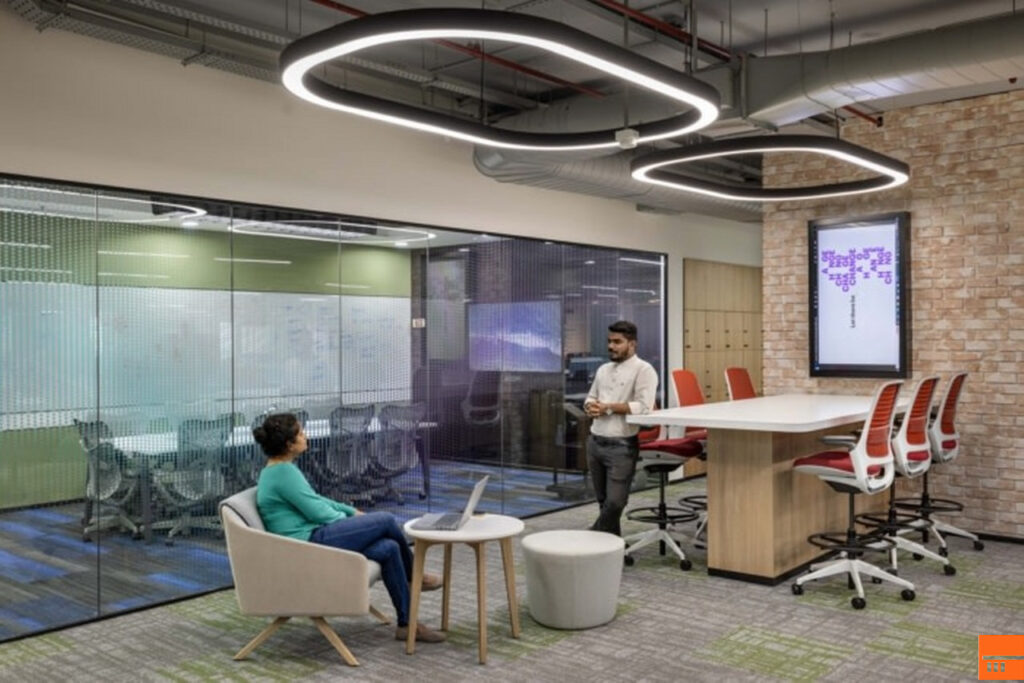 The existing space was less conducive to collaboration and socialising, which had an impact on innovation and employee retention. A large number of enclosed office and rows of desks have been replaced by collaboration spaces, different seating arrangements, breakout areas and game rooms. Vibrant colours and local art installations bring energy to the work environment.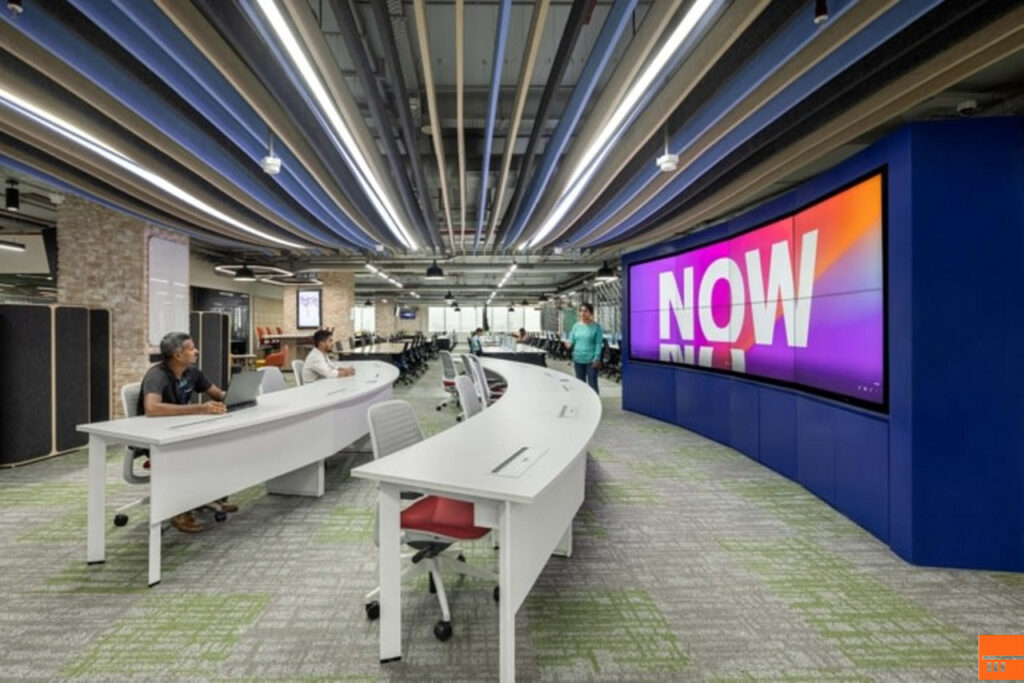 The new Accenture Bangalore office design is a space for employees, talent and clients. It has been honoured with the iNFHRA Workplace Excellence Awards – 2022 for supporting collaboration, innovation and engagement. All in all, this vibrant environment enables clients to experience Accenture's unique culture and latest innovations.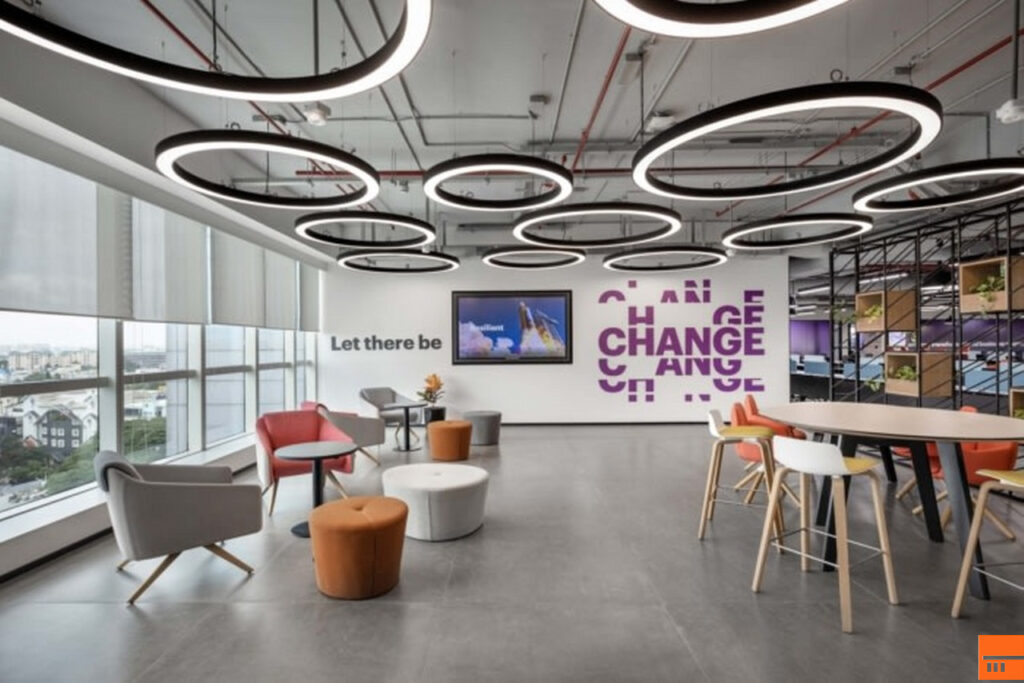 Fact File
Designed by : M Moser Associates
Project Type : Office Interior Design
Year : 2022
Location : Bangalore
Project Name : Accenture Offices
Area : 156,000 Sq.ft
Principal Architect : Moira Moser
Photography Courtesy : Purnesh Dev Nikhanj
Firm's Website Link : M Moser Associates
Firm's Instagram Link : M Moser Associates
Firm's Facebook Link : M Moser Associates
For Similar Project >>"WORKERS OF ART" OFFICE DESIGN IS BUILT LIKE THE SECOND HOME
The post A Colorful And Future-Thinking Environment For The Accenture Office Design In Bangalore, India | M Moser Associates appeared first on The Architects Diary.