To create an identity in a newly independent nation and carve a name as one of the most celebrated and acclaimed architects in India is no less than a herculean task. Although his journey was filled with hardships, the legendary B.V. Doshi did it with such ease!
Balkrishna Doshi leaves behind not only a legacy of his architectural designs, but also notable literary pieces to his name. In this blog, we have carefully curated some of the best known books authored by him as well as the ones written on him. His distinct style of design, warm personality, creative mind and academic proficiency also reflected in his writing.
Today, as the design community mourns Balkrishna Doshi's loss, let's take a moment to reminisce and appreciate his books and the knowledge imparted through them, inspiring centuries to come.
Here is a collection of 10 B.V. Doshi books to read, exclusively presented by "The Architect's Diary" – A Legendary Architect's Literary Legacy!
Paths Uncharted
Recounts the extraordinary life and achievements of the architect BV Doshi from lifelong notes and diaries kept by him -Features several of his own drawings Dr Balkrishna Doshi is foremost among the modern Indian architects. An urban planner and educator for the past seventy years, Dr Doshi is a Fellow of the Royal Institute of British Architects and a Fellow of the Indian Institute of Architects.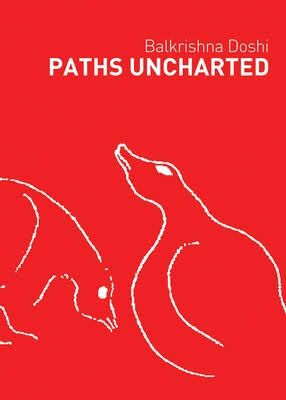 B.V Doshi writing on Architecture and Identity
This book presents a curated selection of Balkrishna Doshi's exceptional writings since the 1950s, with some published here for the first time. The collection of 15 lectures, articles and essays is richly illustrated with more than 50 of Doshi's personal hand-drawn sketches.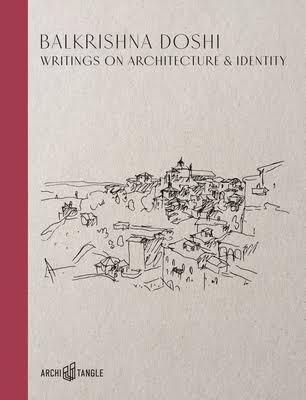 B.V. Doshi – Architecture for the People
"Balkrishna Doshi constantly demonstrates that all good architecture and urban planning must not only unite purpose and structure but must take into account climate, site, technique and craft." – Pritzker Prize 2018 jurors.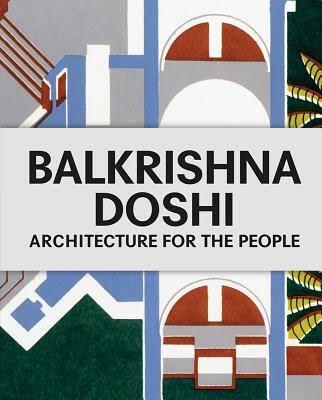 B.V. Doshi – Kamala House
'Kamala House, BV Doshi' is the third book in a series devoted to some of the famous architects, the houses they built, and the stories behind them. After travelling to England in the 40's to complete his studies in architecture, and working under Le Corbusier in Paris, Doshi returned to a newly independent India in the early 50's. He founded his practice, Sangath, and struck out on his own intensely humanistic path, with projects ranging from civic and educational institutions to low-income housing projects and the home he built for his own family in 1963 : Kamala House, named after his wife, and home to three generations of family over the past 50 years. In 2018 Doshi was awarded the coveted Pritzker Architecture Prize.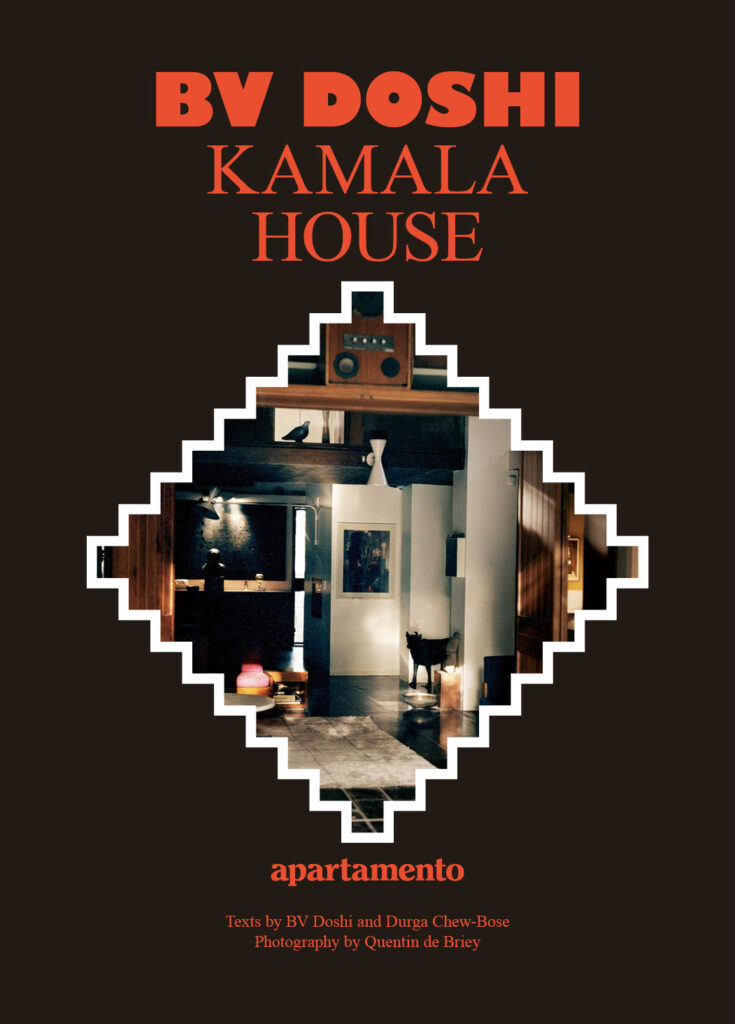 Sangath Indian architecture between tradition and modernity
Sangath (1979-81) sits between two phases in the oeuvre of the Indian master architect Balkrishna Doshi: a first phase, in which machine-like cubic masses are raised aloft in the landscape; and a second, characterized by crustacean-like creatures lying embedded in the ground. The first includes the Institute of Indology in Ahmedabad (1957-62) and the Indian Institute of Management in Bangalore (1977-85), and the second is the eccentric Husain-Doshi Gufa (1992-95) that followed Sangath. Sangath is a key project that takes Doshi from an explicitly rational and objective approach to architecture toward an openly oneiric and mythopoeic way of working.
The Masters in India – Balkrishna Doshi
The book includes an essay by Bruno Melotto, which presents the local architectural scene in India through some of it's most important personalities.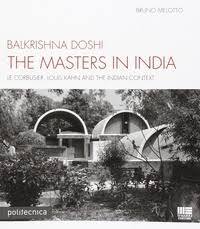 Scapes – Laura de Santillana and Alessandro diaz de Santillana
This book celebrates Scapes, a gloriously colorful, dynamic new body of work in glass imagined and executed by siblings Laura de Santillana and Alessandro Diaz de Santillana. In addition to having a family history anchored in the traditions of glassmaking in Murano, Italy, both are respected artists in the international Studio Glass movement and have enjoyed successful solo careers. This book celebrates their first collaboration.
Portrait Of A House – Conversations with B.V. Doshi
Portrait of a house is Dayanita Singh's most recent work. Through a series of conversations between Singh and architect B.V. Doshi, we encounter two artists working with a common medium, that of communicating and storytelling through light.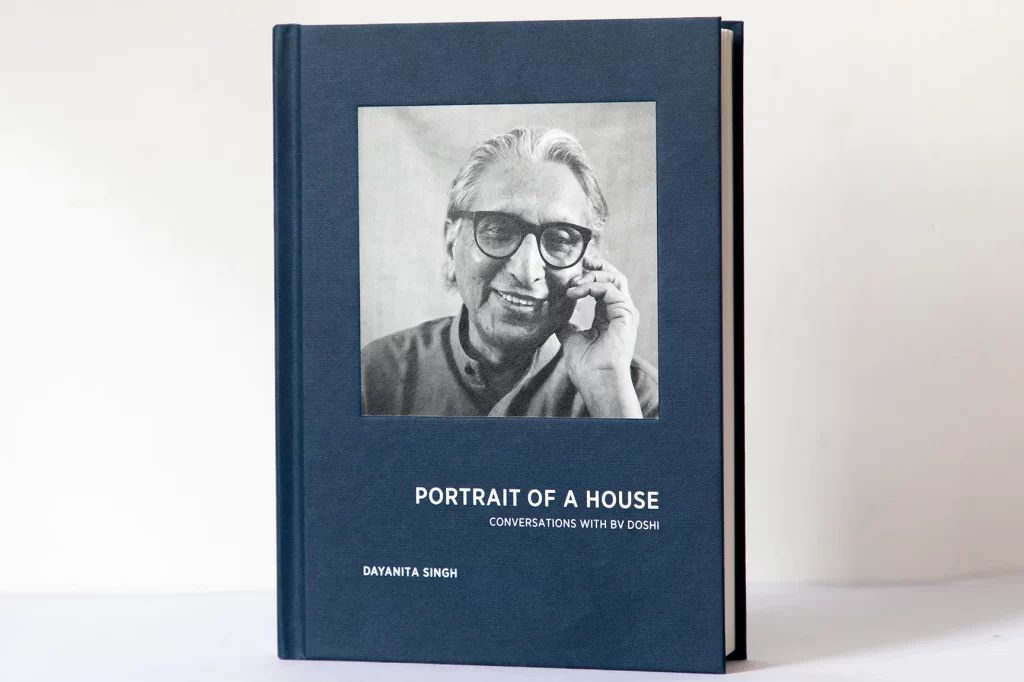 B.V. Doshi Architect, Pune, Sir Jamsetjee Jeejebhoy of School of Art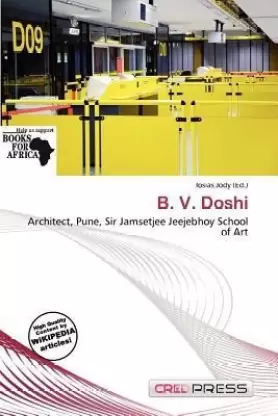 B. V. Doshi An Architecture for India
The book is in four main parta: a historical essay: a section which analyses key projects in detail with the aid of sketches, models, drawings and diary jottings: a selection of the architect's reflections; and a postscript by the author on the trends in Indian architecture. A detailed bibliorashy and cataloge of Doshi's works complete the study.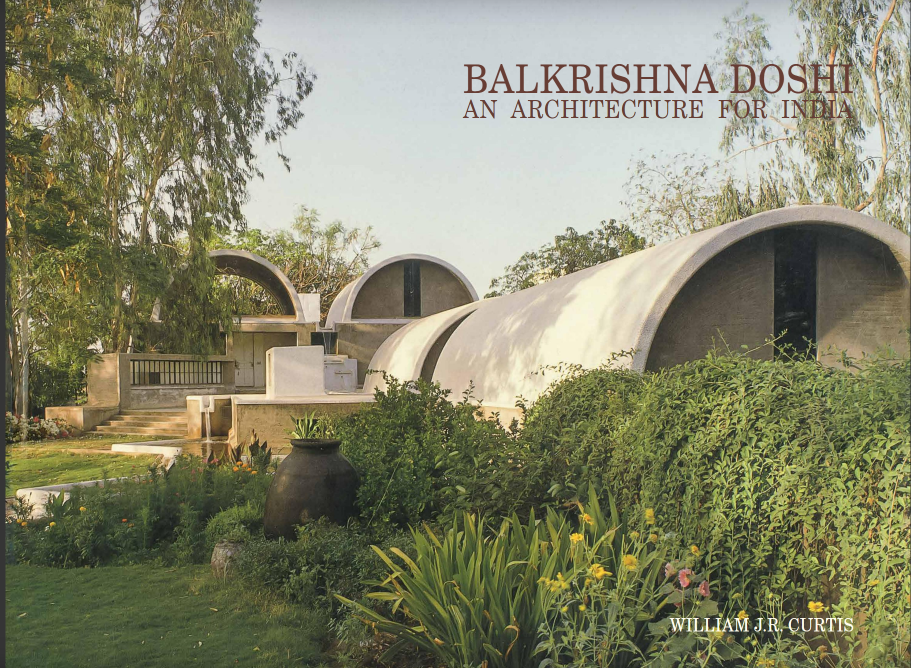 The post A Collection of 10 B.V. Doshi Books to Read<br>A Legendary Architect's Literary Legacy appeared first on The Architects Diary.