Nestled upon a serene hillside, Maayaa emerges as a captivating Balinese-themed retreat, inviting into a realm where architectural brilliance harmonizes with nature. This tropical paradise, overlooking the Nilgiris and framed by the convergence of the Bhavani and Siruvani rivers, holds a unique allure. With an unwavering commitment to preserving the pristine landscape and creating a sanctuary of serenity, Maayaa seamlessly melds modern design with traditional elements, crafting an unforgettable experience for its esteemed guests.
A Captivating Balinese-themed Retreat, Inviting into a Realm where Architectural Brilliance Harmonizes with Nature | Aslam Sham Architects
Visit: Aslam Sham Architects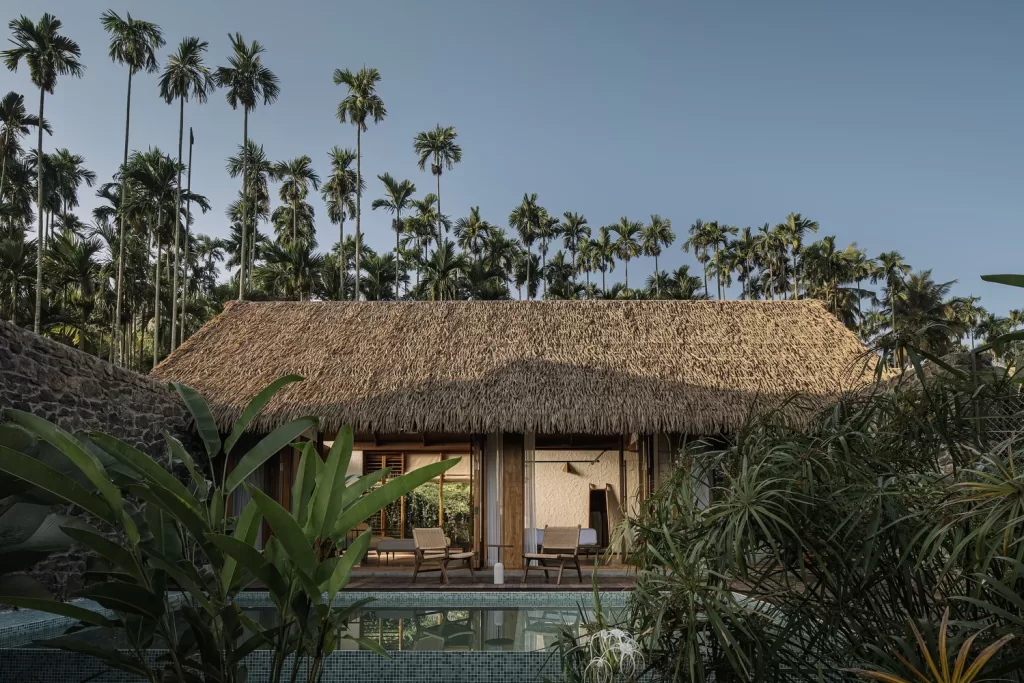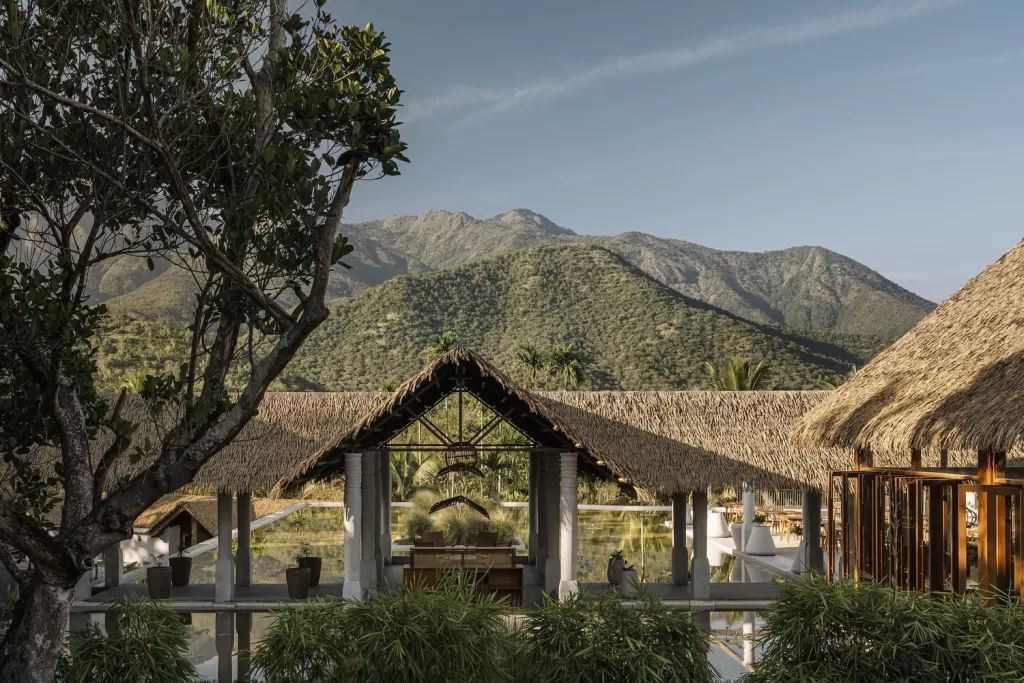 Embracing a simplistic and Calming Aesthetic Maayaa envelops visitors in an earthy and welcoming ambiance, radiating a tropical modernist charm that instantly soothes the senses. Natural tones and a rich tapestry of textures intertwine to craft an inviting haven, where each element is purposefully selected to resonate with the tranquility of the surrounding flora.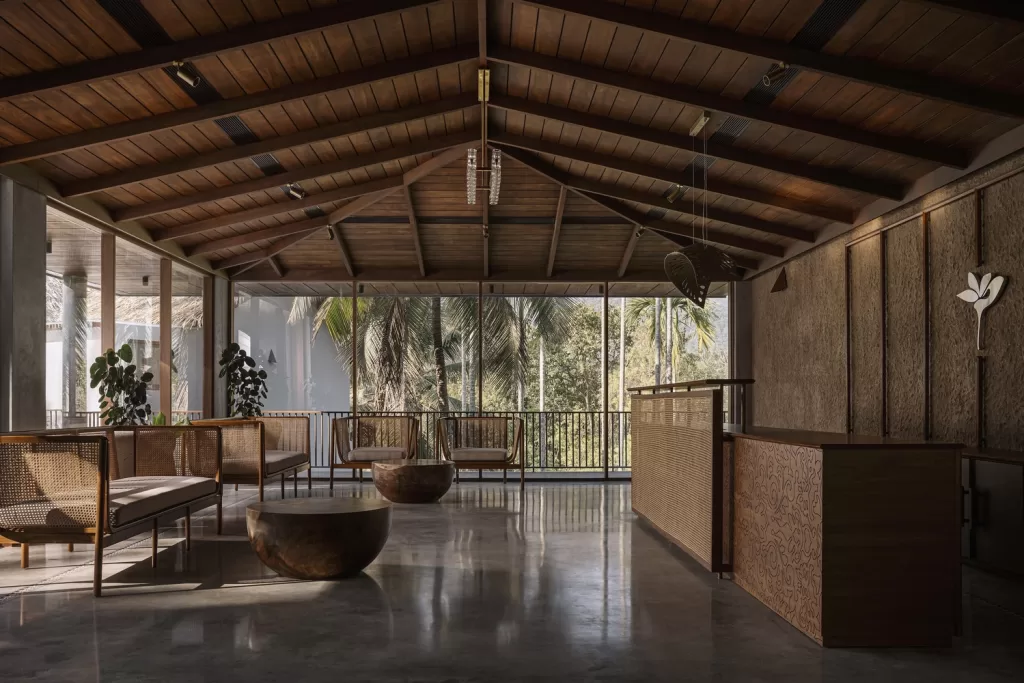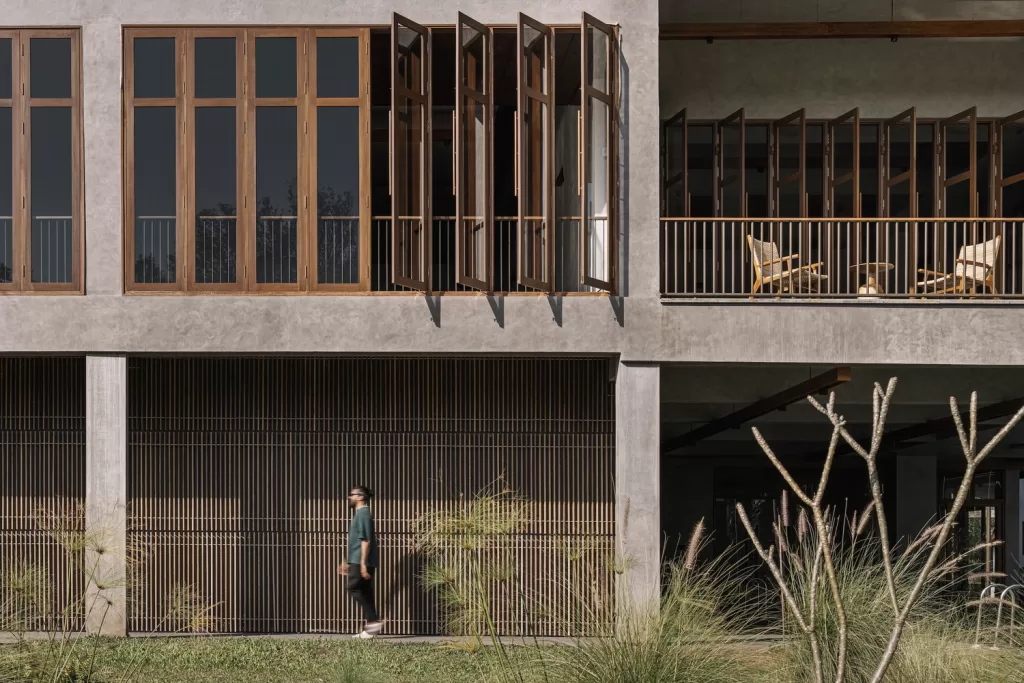 Balinese culture's enchantment weaves through every facet of the resort, allowing guests to fully immerse themselves in the captivating aura of Indonesia. Tropical-themed furnishings and rustic accents sourced directly from Indonesia adorn the resort's interior spaces, further enriching the authentic Balinese experience.
A seamless and organic fusion with nature, Maayaa''s architectural design transcends convention, offering an open and seamless transition between its spaces. From the entrance to the dining and lounge areas, guests are invited to move effortlessly through the retreat, forming a connection with the abundant flora at every step.
The intelligently crafted spatial arrangement emphasizes an interactive flow between communal spaces, granting guests an effortless opportunity to explore and engage with the environment. Lounge areas adorned with stone pillars sans walls ensure the natural view is not just preserved but amplified and in turn, elegantly merges the retreat with its natural surroundings.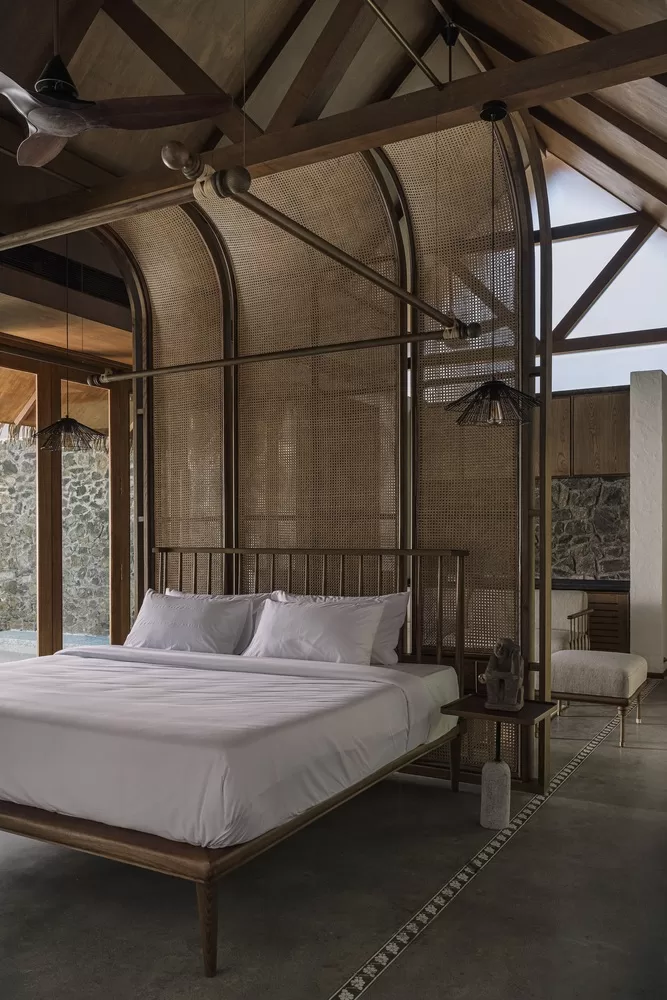 The resort accommodations, strategically placed along the site's natural contours, encompass standard rooms with river-view balconies and independent cottages featuring plunge pools.
These accommodations provide guests with breathtaking river views and an unparalleled sense of seclusion. Connecting passages and charming bridges seamlessly link the accommodations to the clubhouse and shared amenities, further heightening the immersive ambiance of the retreat.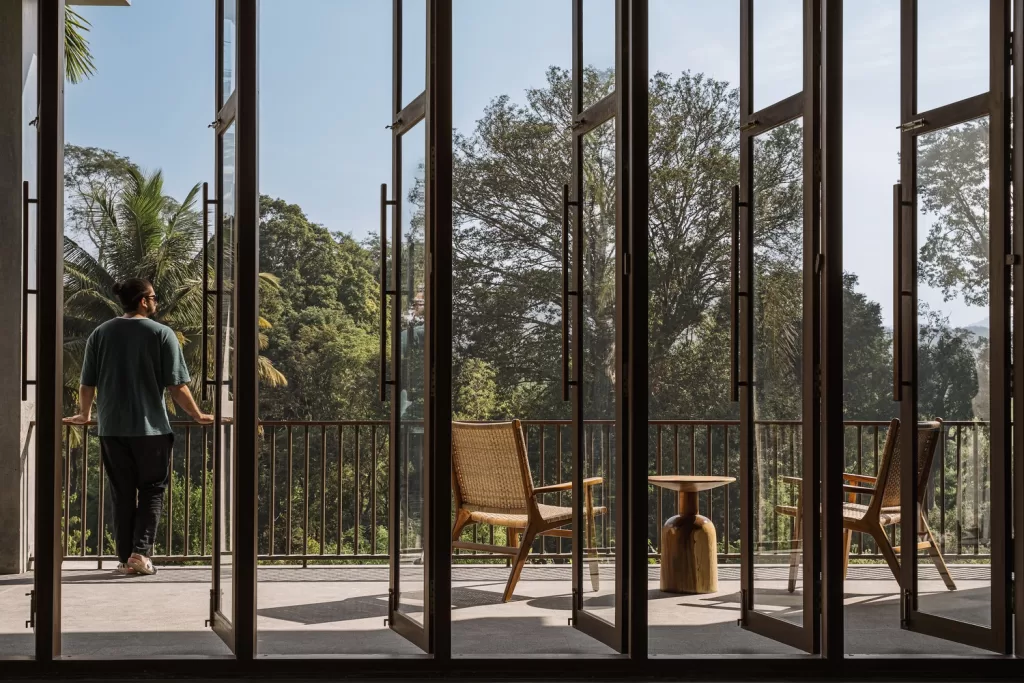 Dining amidst Nature's Splendor – The dining area boasts artful glass frames, offering guests breathtaking views that allow them to savor meals while being completely immersed in the splendor of the natural landscape.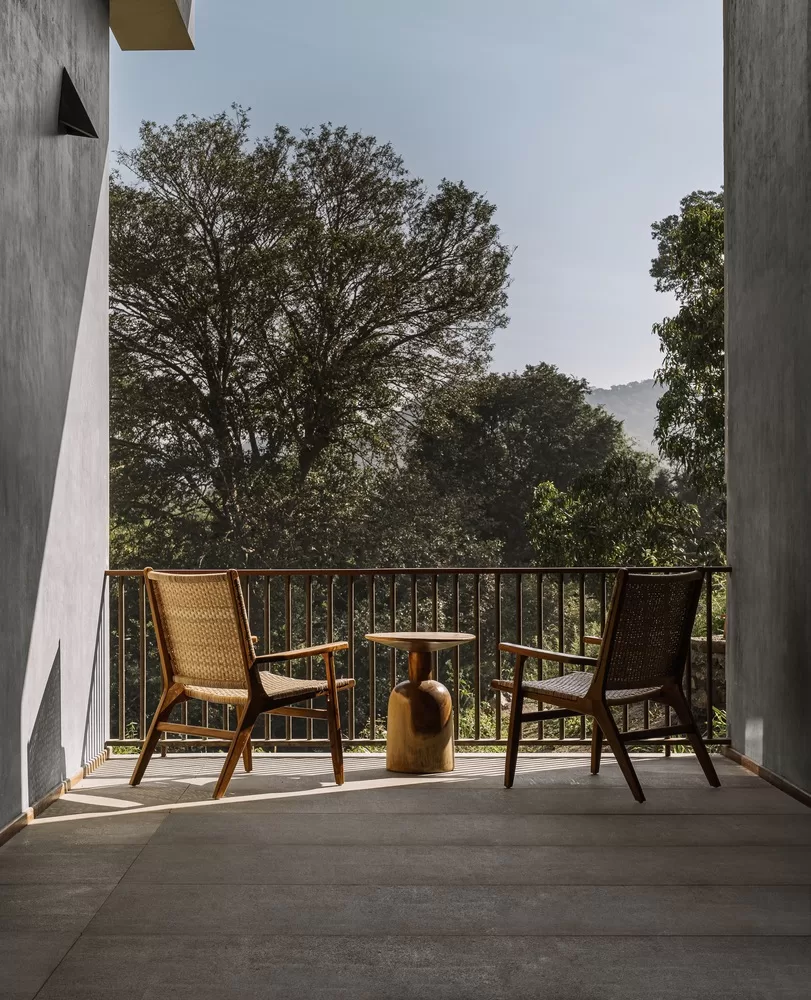 Balinese Roofing Elegance and Earthy Walls Gazing upward, the thatched roof evokes a sense of traditional Balinese architecture, skillfully combined with modern fire resistance and durability standards, seamlessly blending heritage with contemporary safety norms.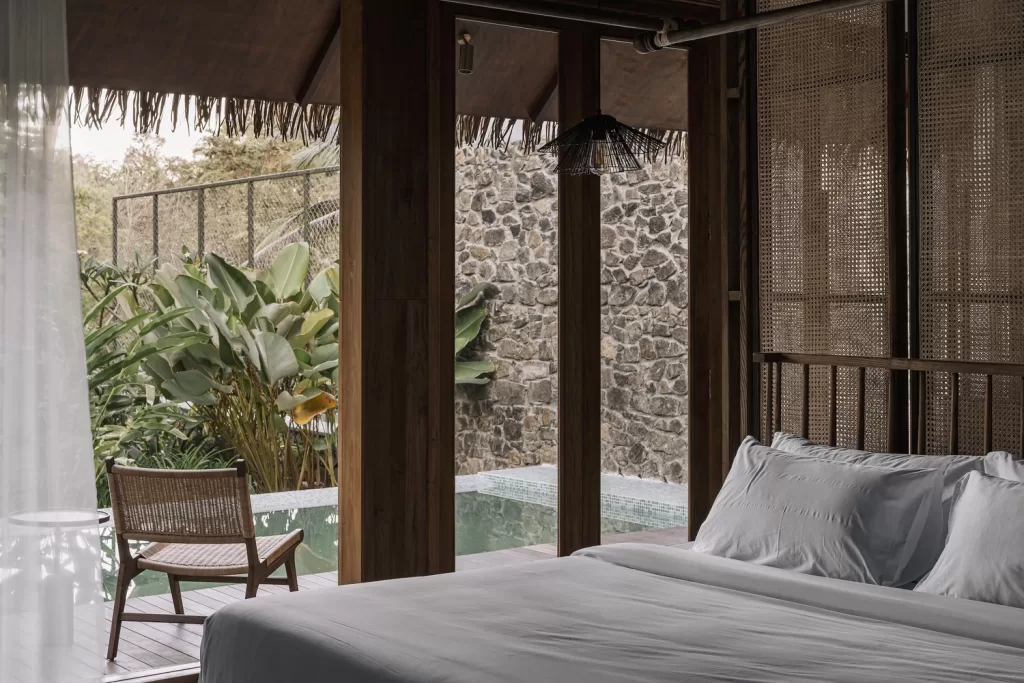 Amidst the tranquil backdrop, a grand rubble wall stands with pride, creating a visually captivating contrast against the backdrop of nature's allure. This ingenious fusion of elements adds an intriguing dimension to the architecture, spotlighting the retreat's bold commitment to bridging the past and the present.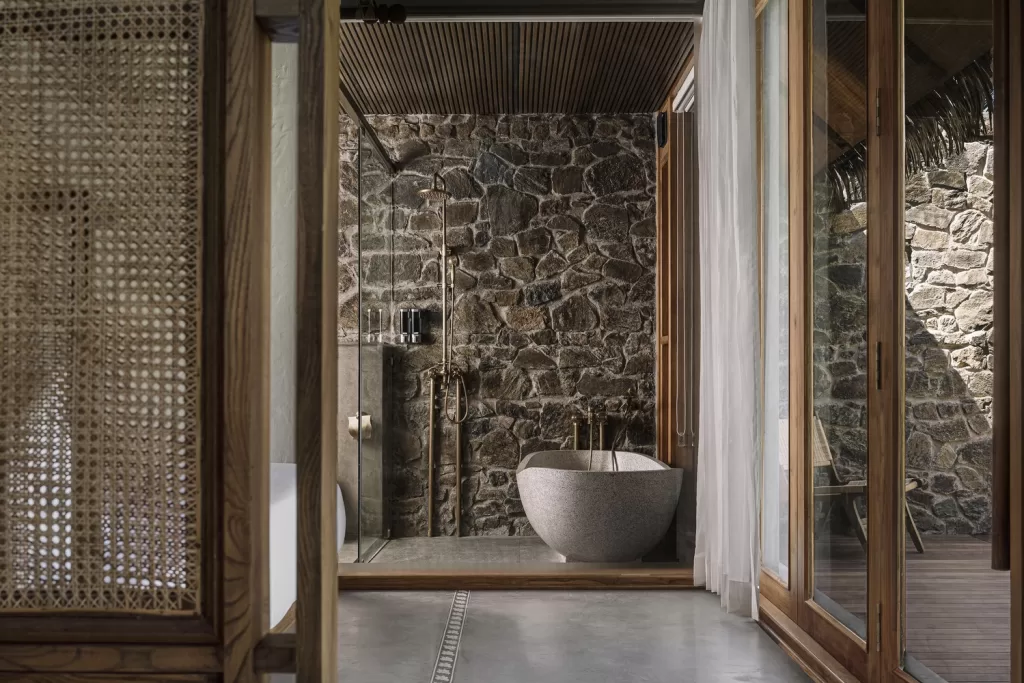 Sustainability as the Guiding Beacon Maayaa's dedication to sustainability transcends mere aesthetics. Utilizing stones sourced from the site for wall construction, the retreat showcases its unwavering dedication to preserving the environment while imbuing the design with a rugged yet refined touch. Every facet of Maayaa is meticulously crafted to harmonize with nature, culminating in an eco-conscious oasis for mindful travelers seeking an authentic and responsible escape.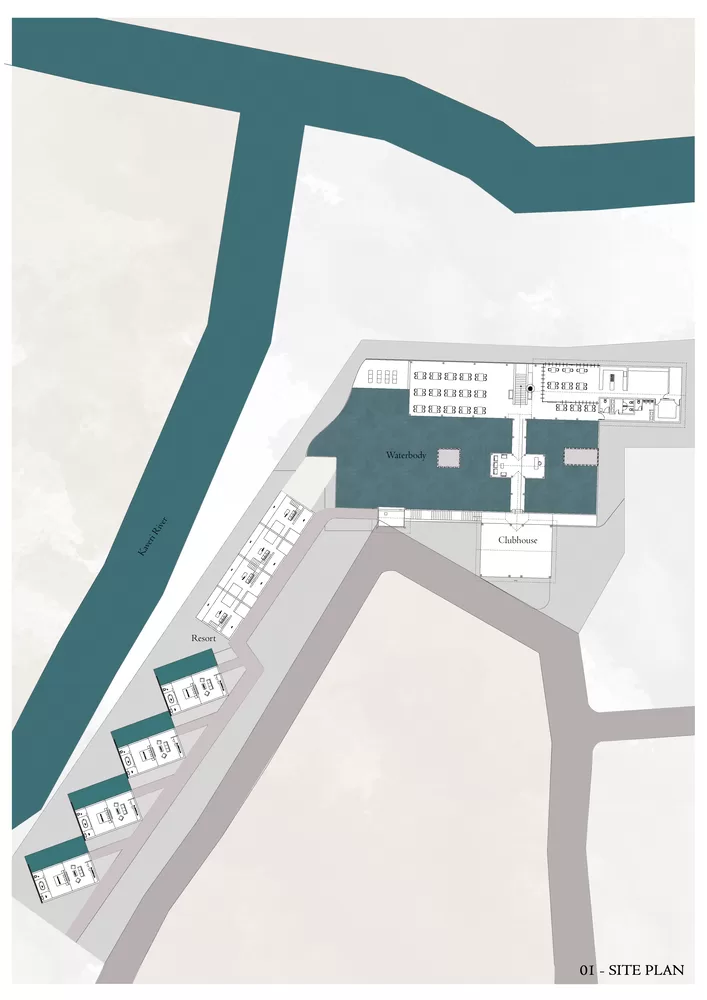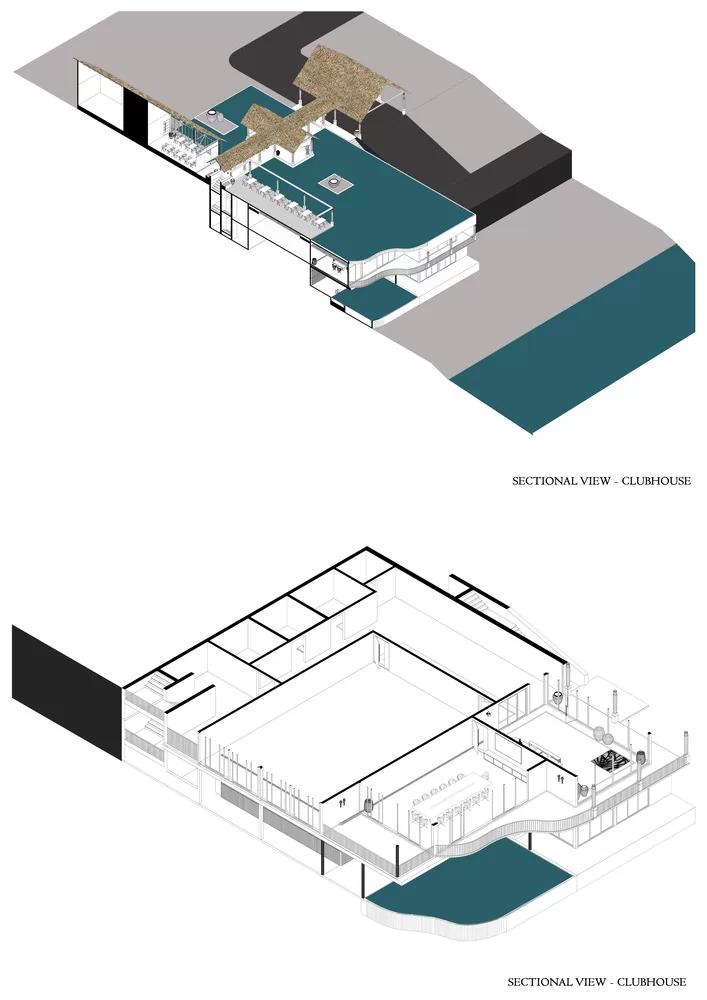 Fact File
Designed by: Aslam Sham Architects
Project Type: Hospitality Architecture Design
Project Name: Maayaa Resort
Location: Anaikkati, Tamil Nadu,India
Year Built: 2022
Project Size: 35000 Sq.ft
Principal Architect: Aslam Karadan & Sham Salim
Landscape Architect: Deepthi C B
Senior Architect: Aboobacker T
Photograph Courtesy: The Fishy Project
Source: Archdaily
Firm's Instagram Link: Aslam Sham Architects
Firm's Facebook Link: Aslam Sham Architects
For Similar Project >>> Luxury Resort – Jagira "The Jungle Resort", Gir Forest National Park, Gujarat
The post A Captivating Balinese-themed Retreat, Inviting into a Realm where Architectural Brilliance Harmonizes with Nature | Aslam Sham Architects appeared first on The Architects Diary.