In Pune's vibrant Koregaon Park, stands The Cozy Nook—a captivating and thoughtful abode amid lush greenery that exudes tranquility designed by me. Let me take you through the story of this heavenly home and the idealist behind designing it.
A Captivating and Thoughtful Abode Amid Lush Greenery that Exudes Tranquility | Idealize Design
Visit : Idealize Design
A young couple, after a splendid 12-year sojourn in the bustling metropolis of London, returned to their roots in India, yearning to create a haven in Pune. They were on a hunt for a haven that exuded privacy, and the verdant beauty reminiscent of their London home. They were fortunate to find the perfect cozy nook in Koregaon Park to spend their lifetime together.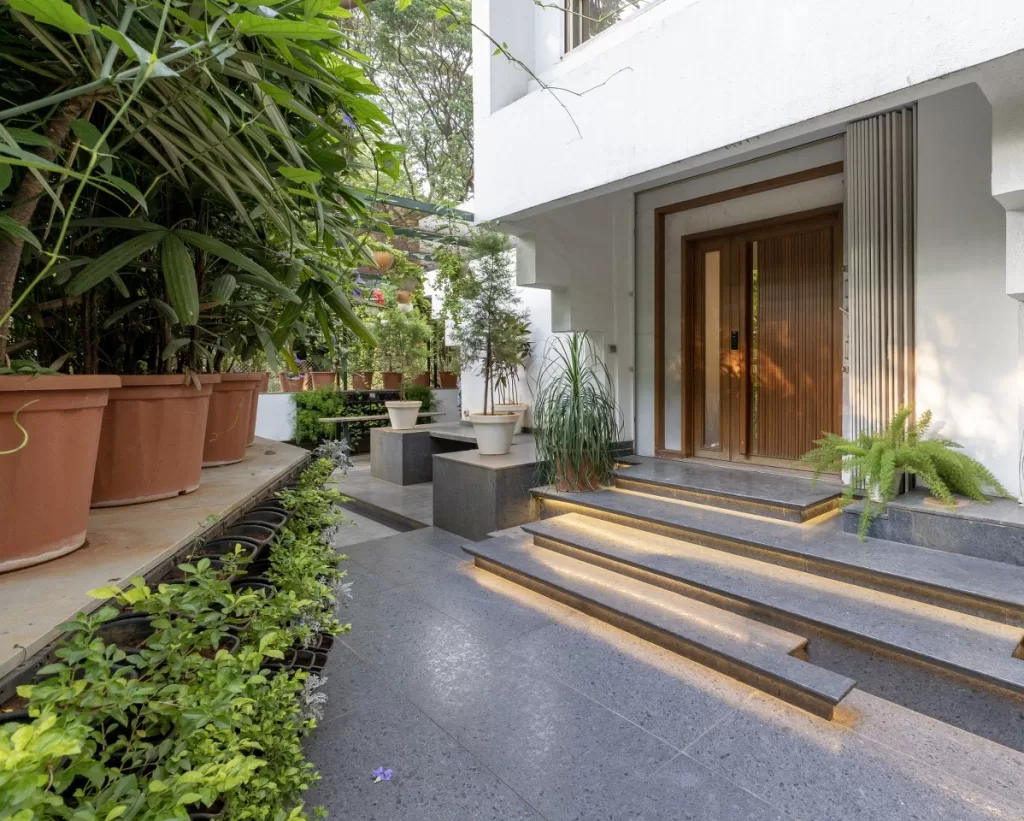 The corner duplex house spanned 1500 sq. ft, surrounded by a lavish 1000 sq. ft L-shaped outdoor expanse. Originally a 3BHK, it was converted to a 2BHK to accommodate luxuriously spacious bedrooms.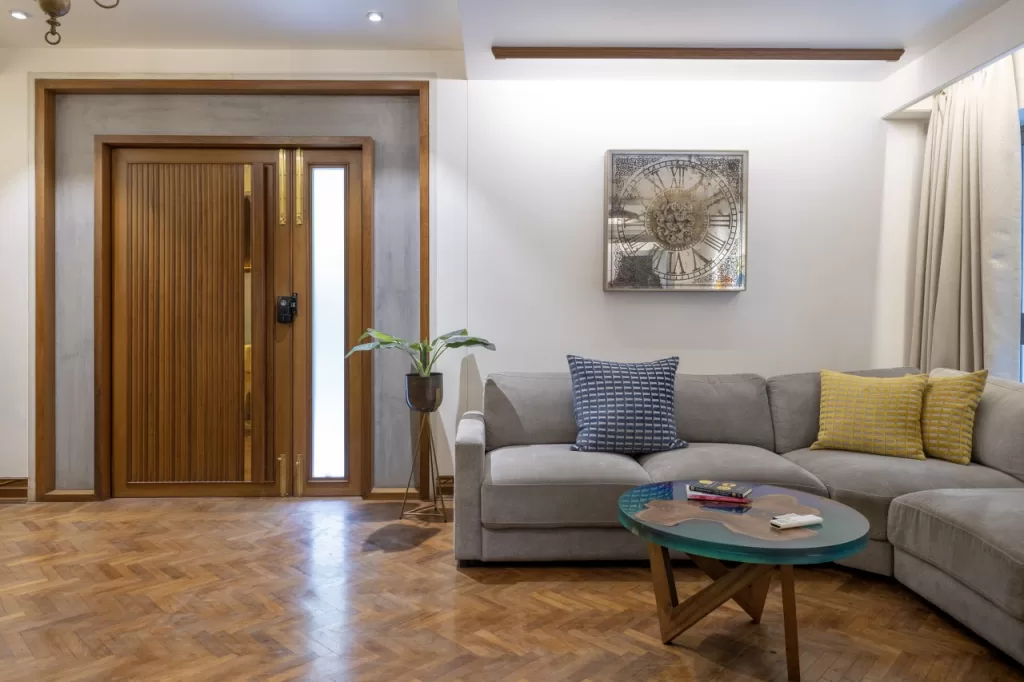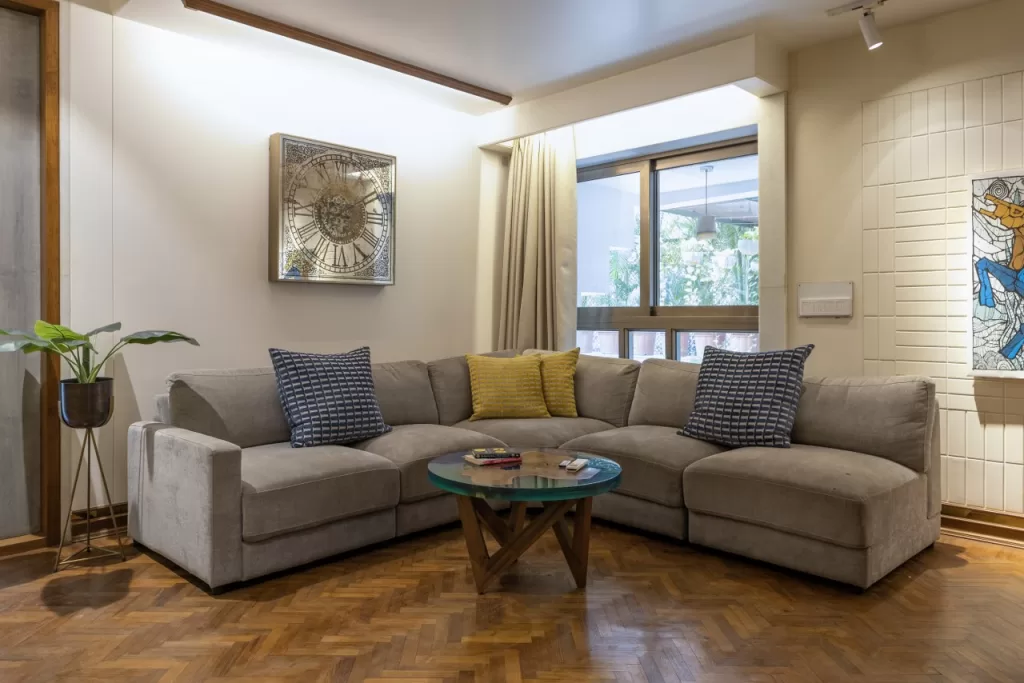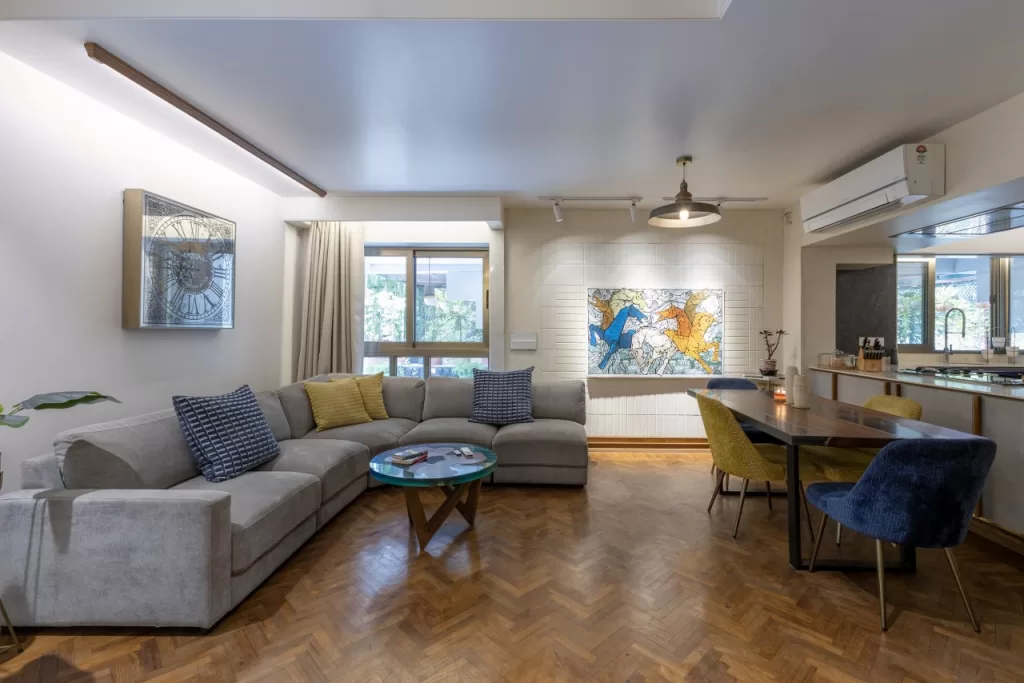 Upon entering, you are welcomed by a harmonious symphony that reflects the client's journey, adventures, and cherished experiences. Meticulously designed, the dwelling fosters seamless connections between family and friends in the inviting living, dining, and kitchen areas.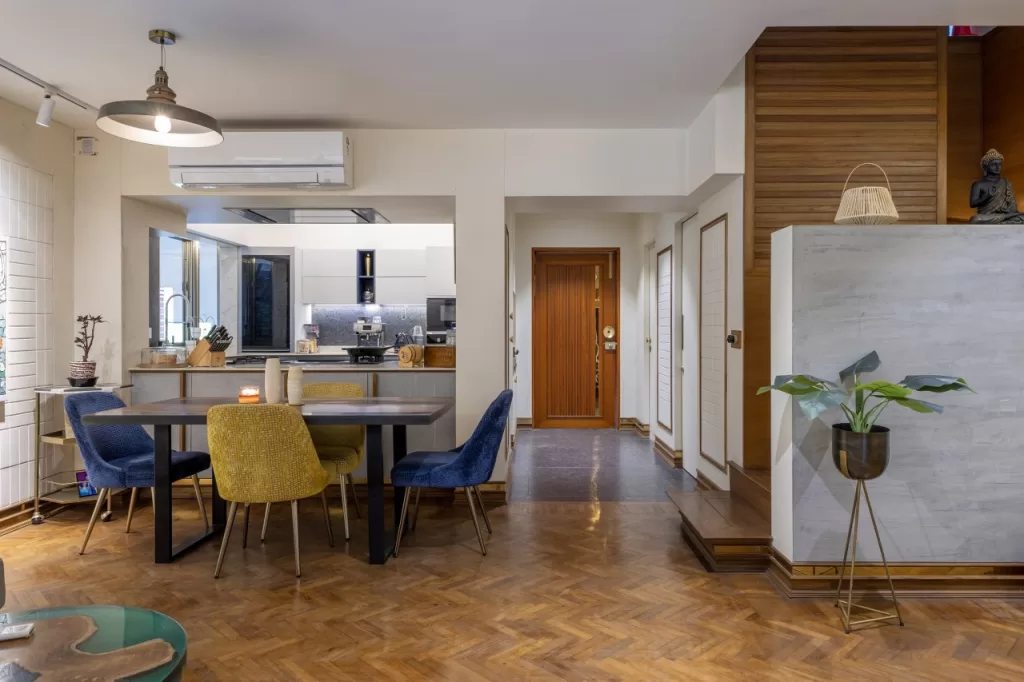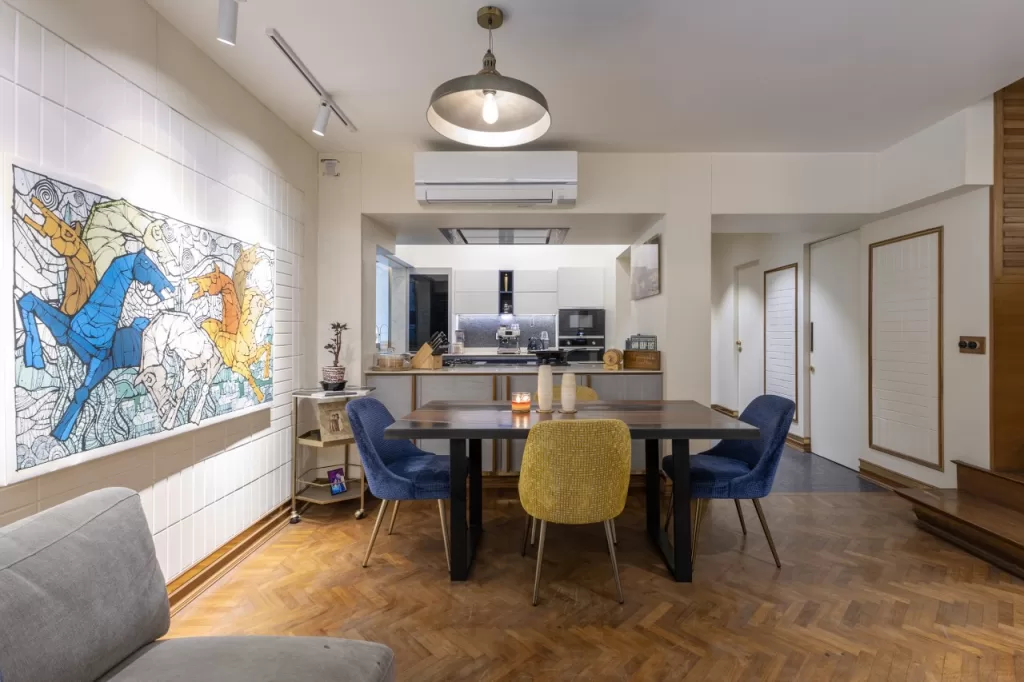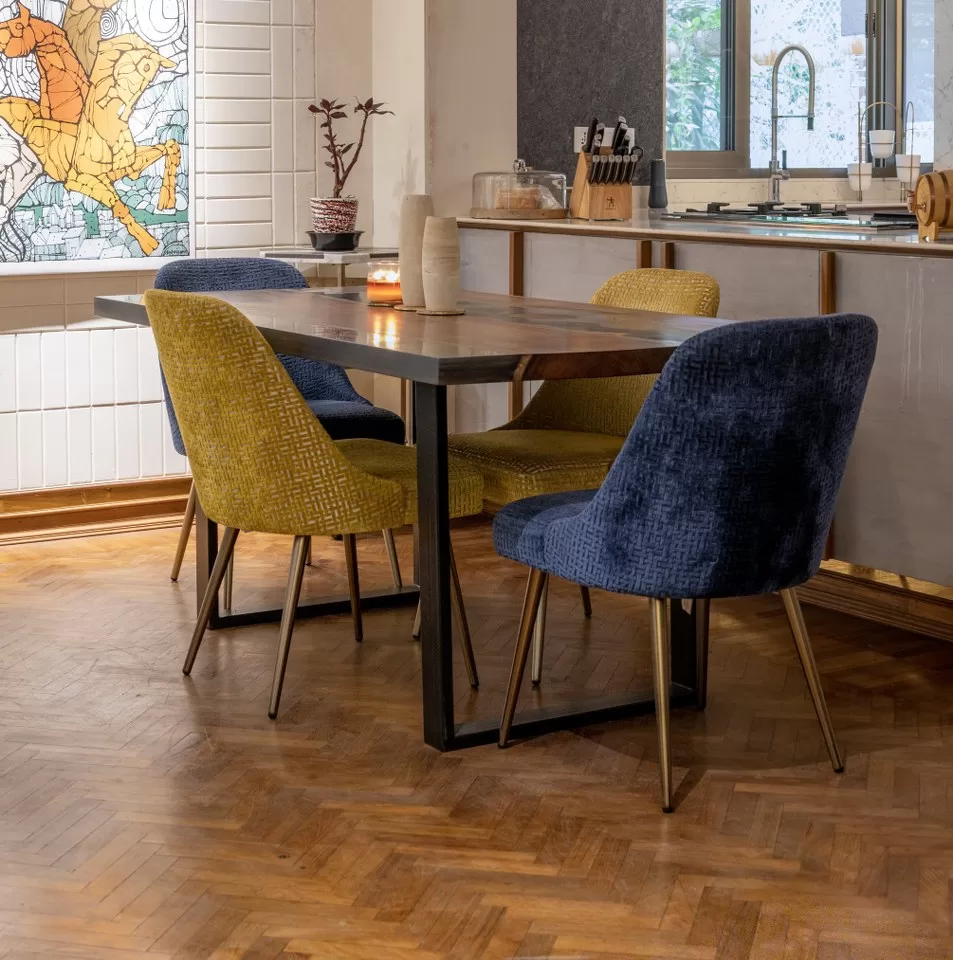 The open kitchen serves as a practical hub and captivating lounge space, gracefully merging with the dining and living zones. Modern and sleek, every appliance is thoughtfully integrated, complementing the blue upholstery of the dining section for a sense of continuity.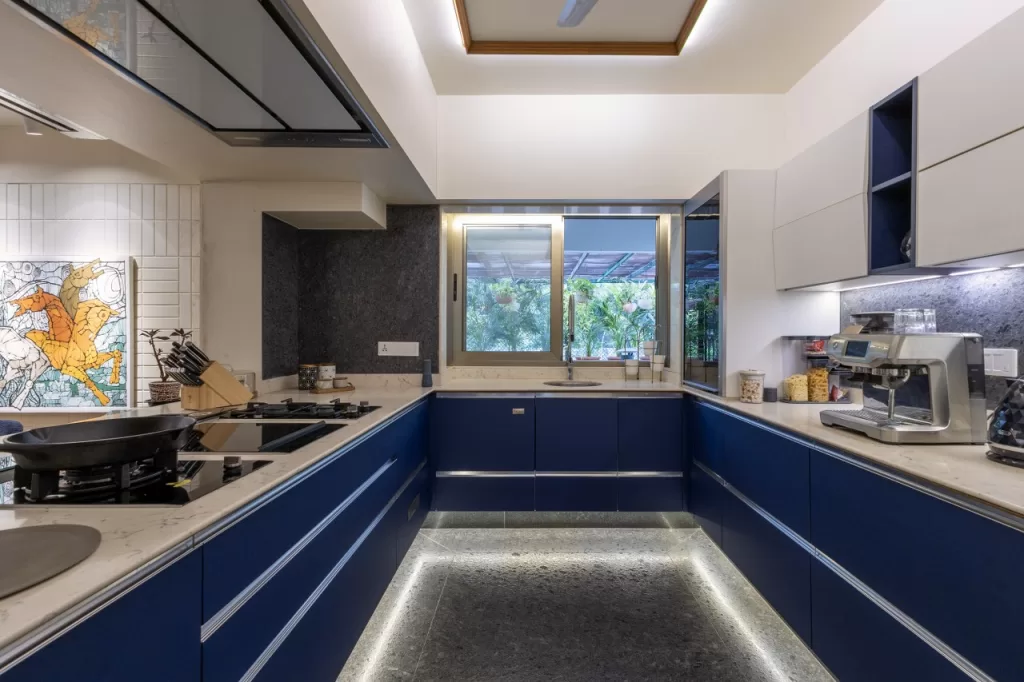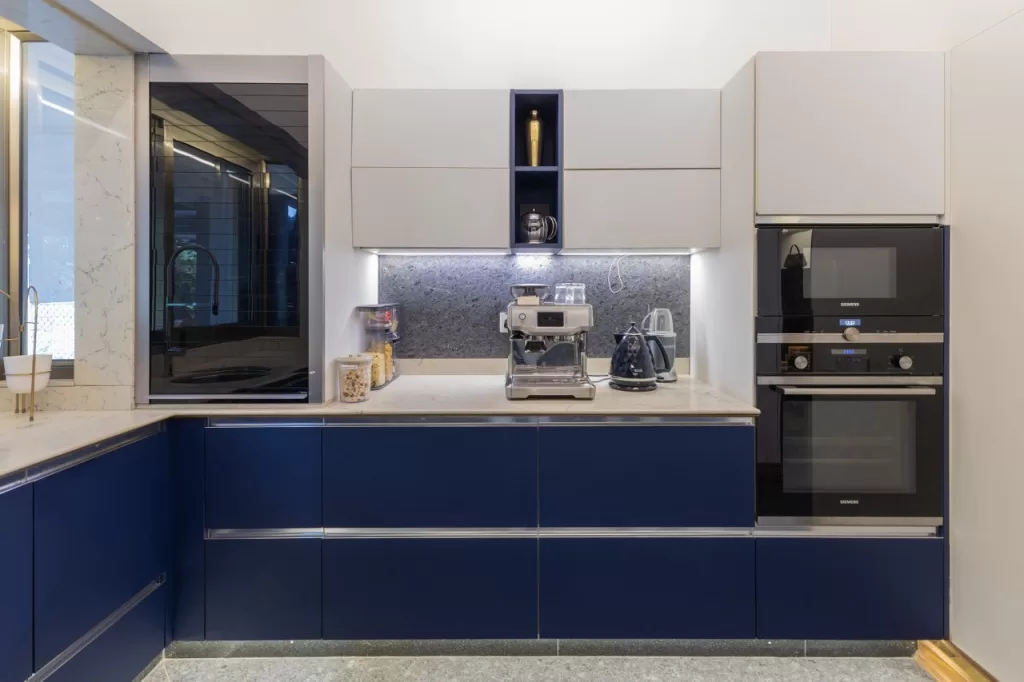 Ascending the woody stairs of this duplex retreat, you find a haven of privacy, where the bedrooms reside, each embracing a distinctive charm.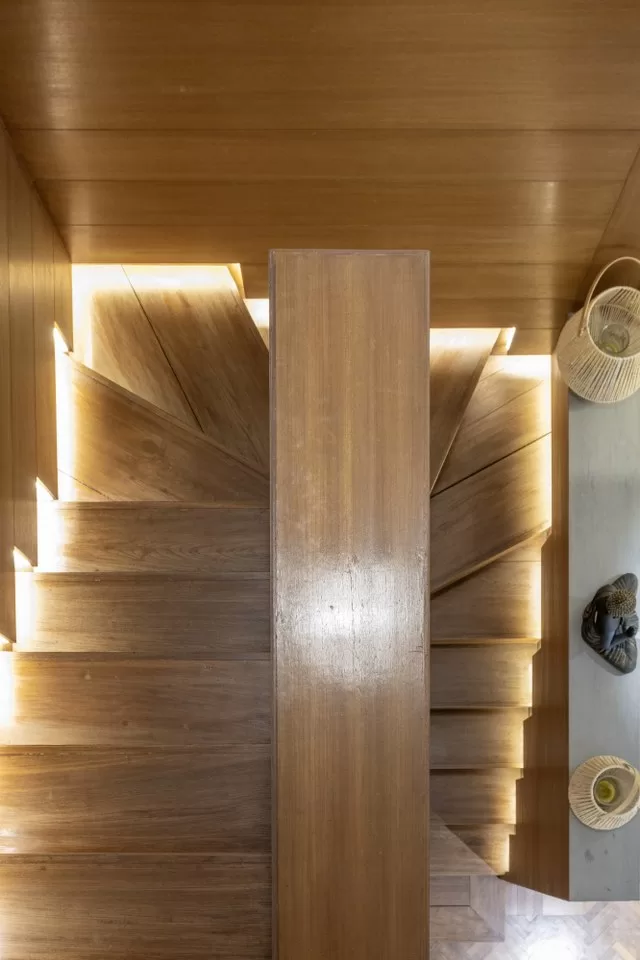 The master suite evokes an old-world allure, crowned with a magnificent four-poster bed. 2 bedrooms were coupled to create this master bedroom to accommodate a spacious bathroom and a walk-in wardrobe.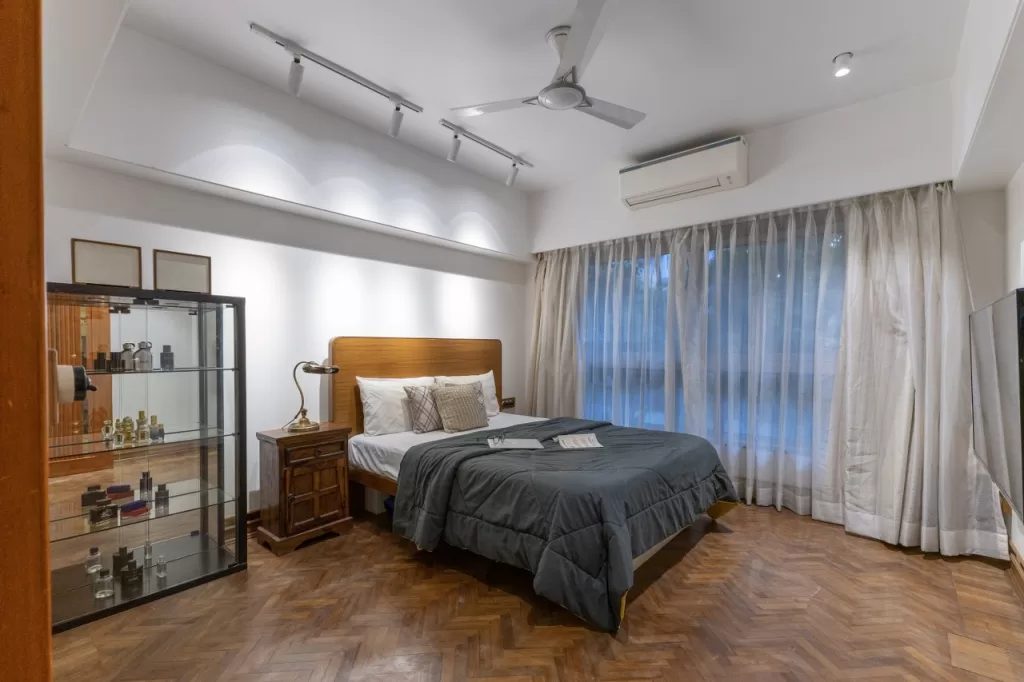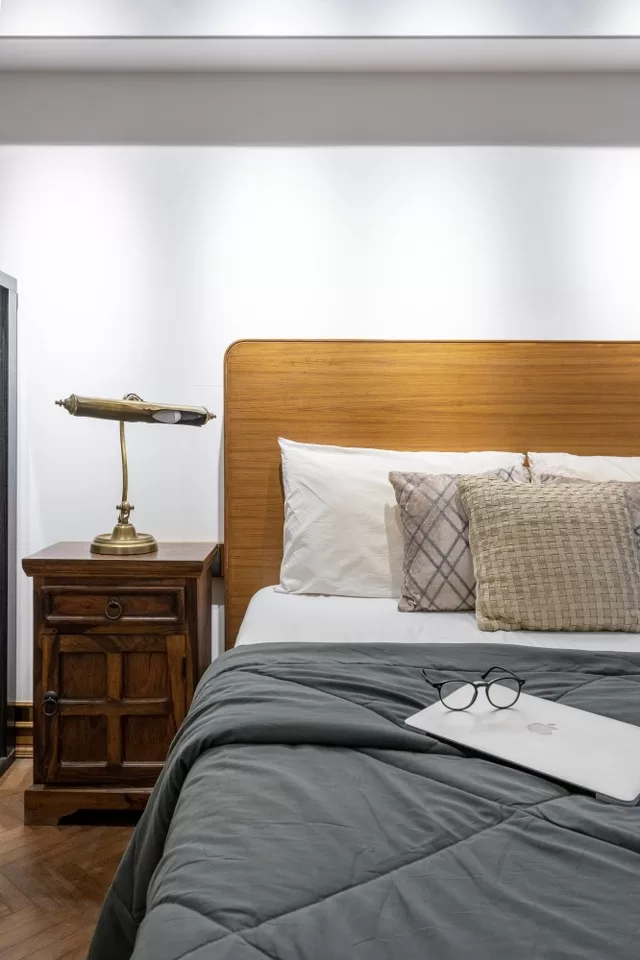 How can we forget to mention a luxurious bath tub in its bathroom that offers relaxation, calmness, and can help to unwind at the end of a long and stressful day. More so, the bathtub offers a fabulous view of the green surroundings outside for deep thinking moments.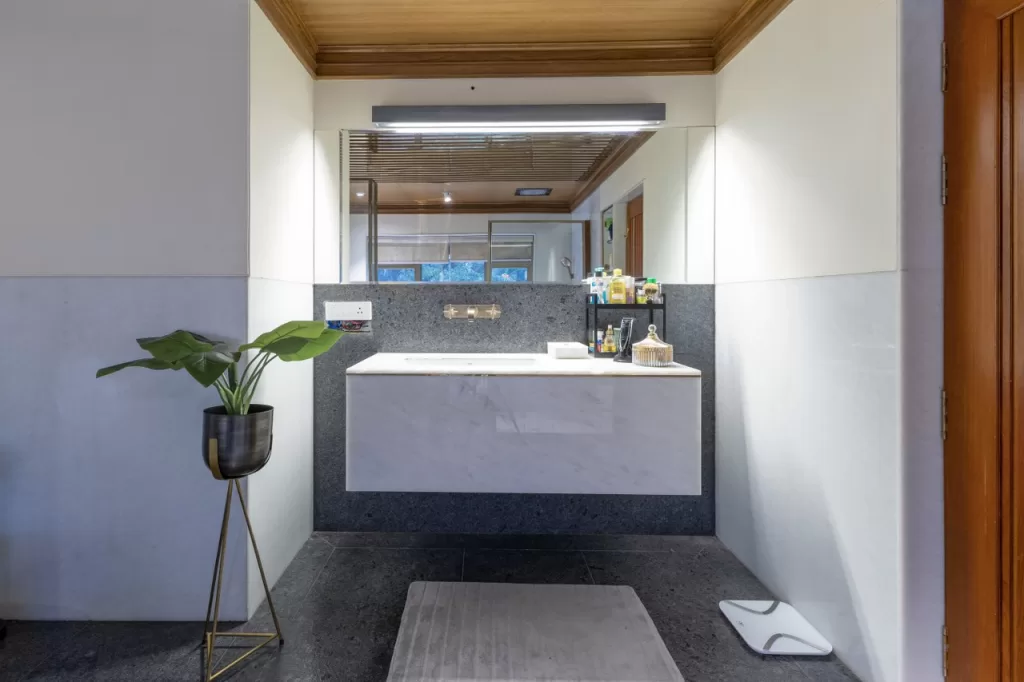 The Guest bedroom has been given a minimalistic and simplistic style for welcoming guests with every mood and taste. Venture into the other opulent bathrooms, where luxury is an unwavering theme.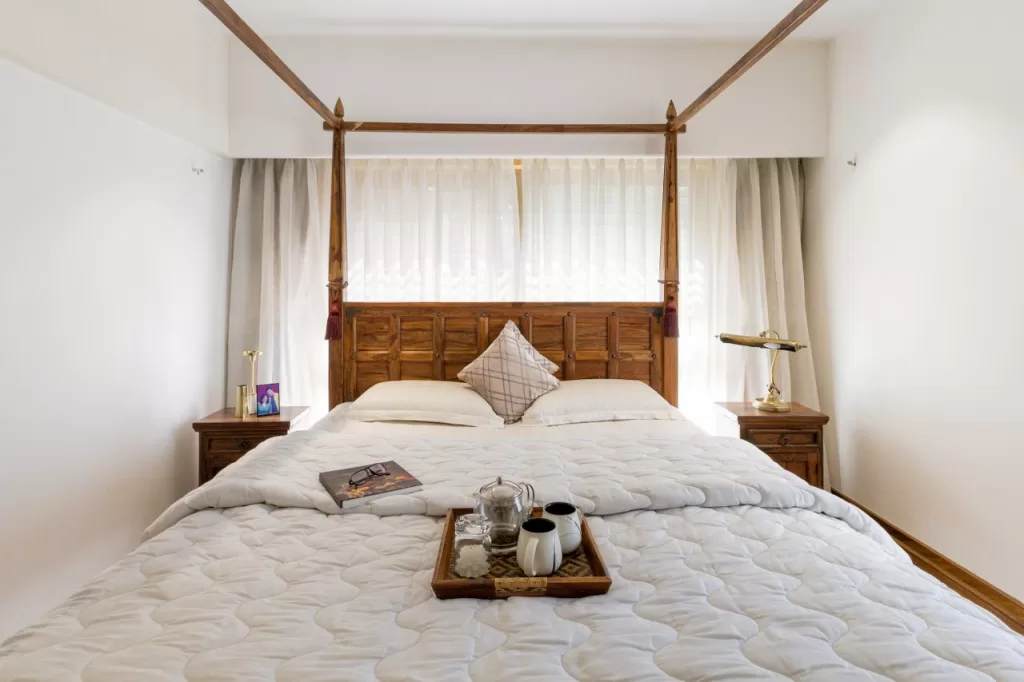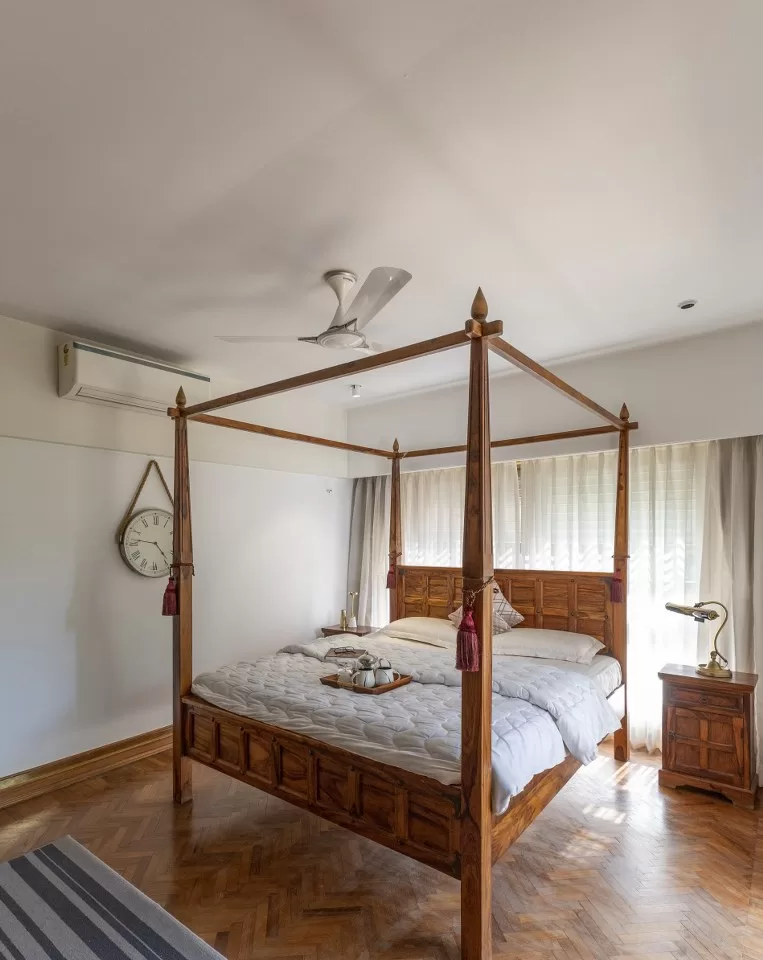 Smooth granite flooring meets custom-made washbasins, lovingly crafted from pristine white marble and adorned with embedded copper strips. Indeed, the design's refined aesthetic is tastefully extended to every bathing sanctuary.
Common elements like brass strip skirting, painted brick panels, vintage-style switches, and contemporary wooden doors contribute to the refined and rustic ambiance. The interiors come alive under the gentle glow of ambient lighting, inviting guests into a cozy and inviting space.
Outside, the verdant embrace of the outdoor space transforms The Cozy Nook into an oasis amid the bustling cityscape. The couple's love for fine cuisine is showcased with a classic Jamie Oliver wood-fired pizza oven at the garden's rear, making it a versatile and delightful entertainment arena for weekend brunches, birthday parties, and gatherings with friends.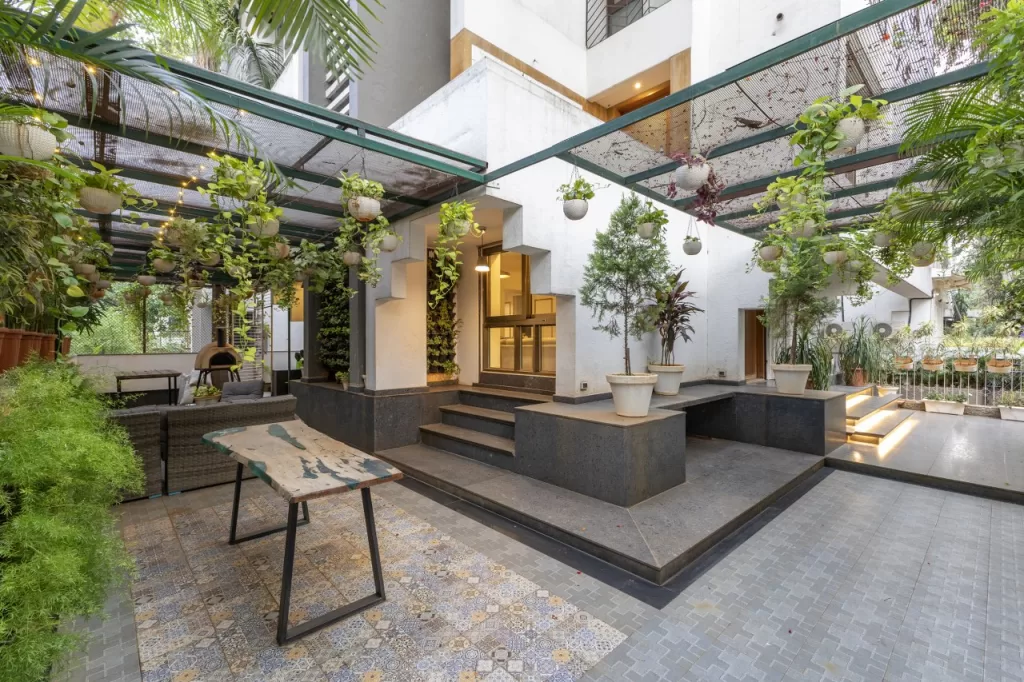 "The Cozy Nook" is the perfect embodiment of the ancient adage, "home is where the heart is." This enchanting haven captures not only the essence of a captivating story but also the very hearts of those who dwell within its walls.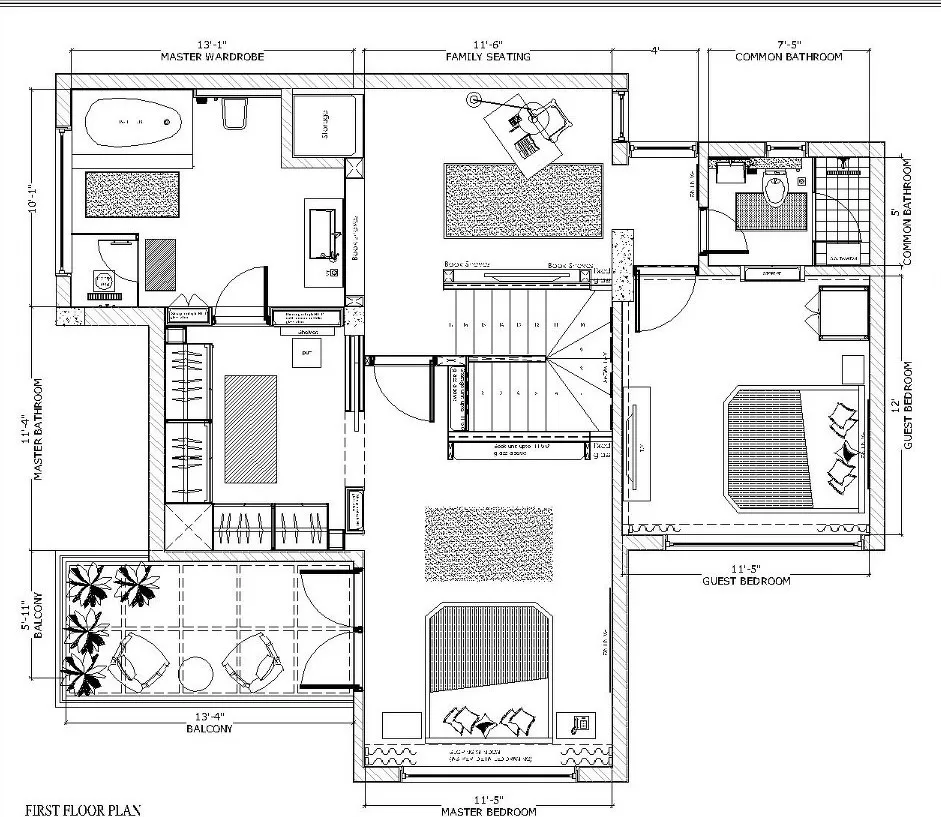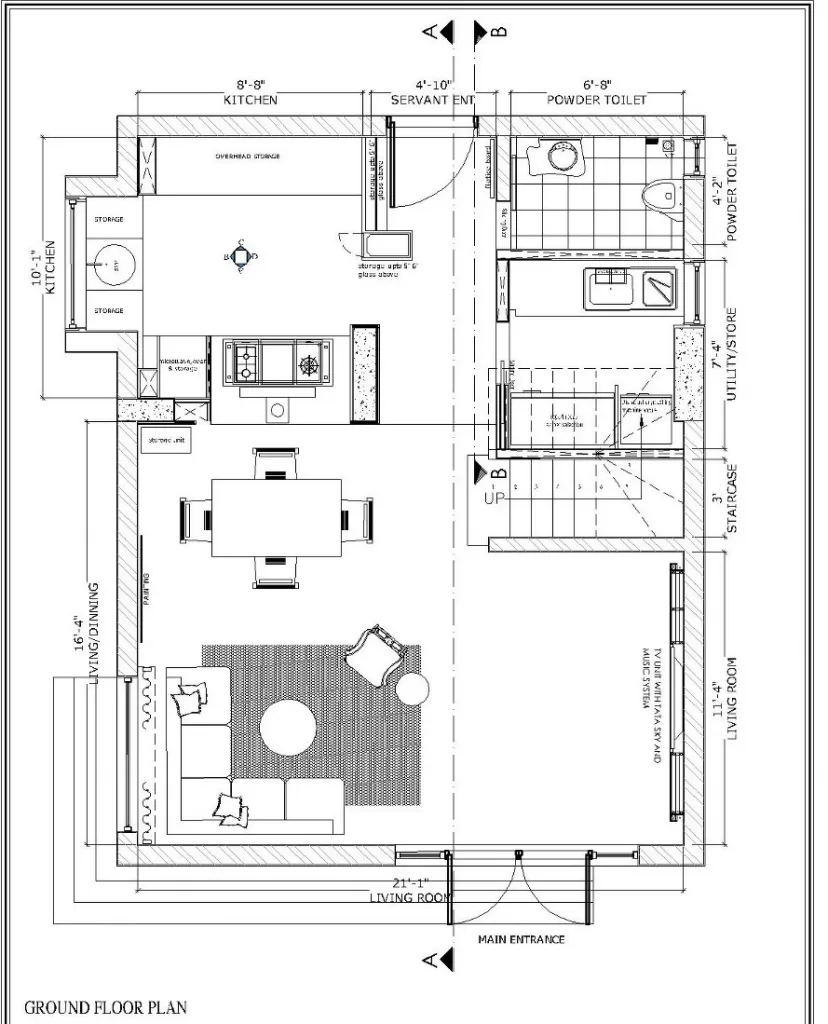 Fact File
Designed by: Idealize Design
Project Type: Residential Interior Design
Project Name: The Cozy Nook
Location: Koregaon Park, Pune
Year Built: 2021
Duration of the project: 11 Months
Project Size: 2600 Sq.ft
Principal Architect: Ar. Rucha Ghule
Photograph Courtesy: Vivekajeet Purohit
Products / Materials / Vendors: Finishes – Jotun Paints, Woodland Interiors / Wallcovering / Cladding –Terracotta Tile Cladding- By Kalyan associates, Cement sheets, Brick, cement, mortar material etc. By Contours India Pvt. Ltd. / Lighting – By Fedco Lights / Doors and Partitions – Plywood By Greenply / Sanitaryware – By Sathe and Company Pvt. Ltd / Windows – Aluminium Glass windows by Sai glass fittings(Local Vendor) / Flooring – Granite Flooring By Bhikshu Marble, Woodland Interiors / Kitchen –Meine Kuche, Quartz-Caesorstone(White Attica) Work top by Meine Kuche / Paint – Jotun Paints / Hardware – By Dorma Hardware.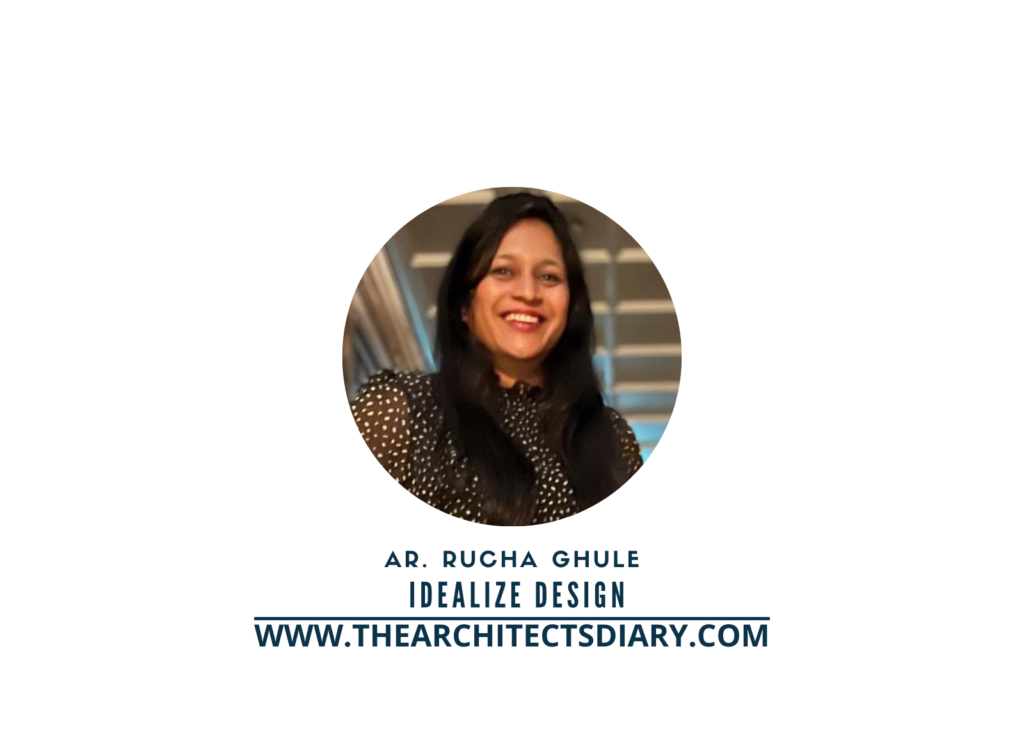 Firm's Instagram Link: Idealize Design
Firm's Facebook Link: Idealize Design
For Similar Projects >> A Minimalist House Designed Through The Lens Of Character And Functionality
The post A Captivating and Thoughtful Abode Amid Lush Greenery that Exudes Tranquility | Idealize Design appeared first on The Architects Diary.