The undertone house is as 2000 sq.ft apartment situated in Alipore. This 4BHK apartment for a family is a beautiful minimalist home with a classical touch and chic decor. We wanted to have a bigger foyer so we played with bronze mirror which serves dual purpose. It makes the space look bigger and hides our DB panel.
A Beautiful Minimalist Home With A Classical Touch And Chic Decor | The Mark Decor
Visit : The Mark Decor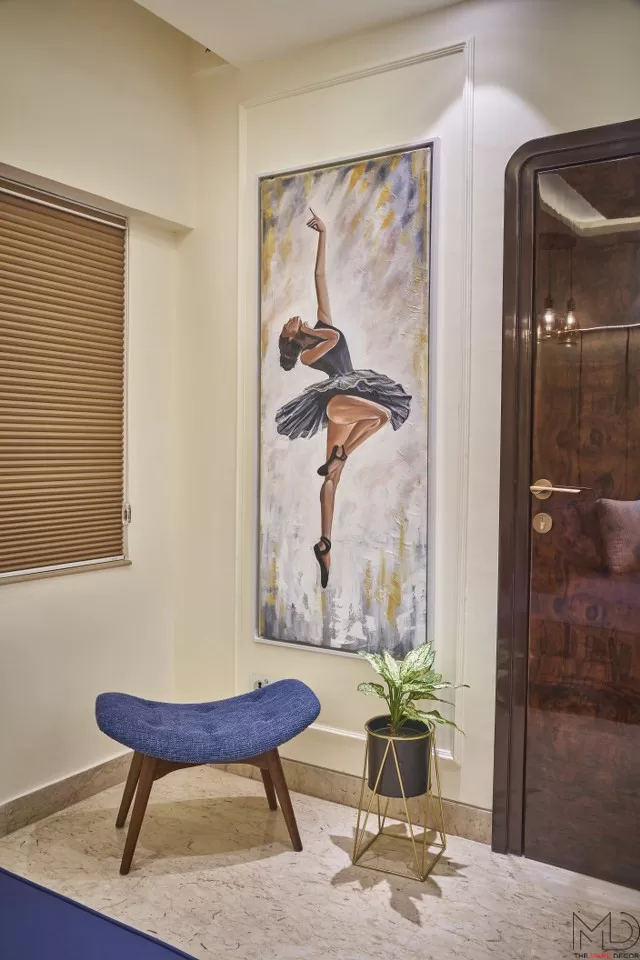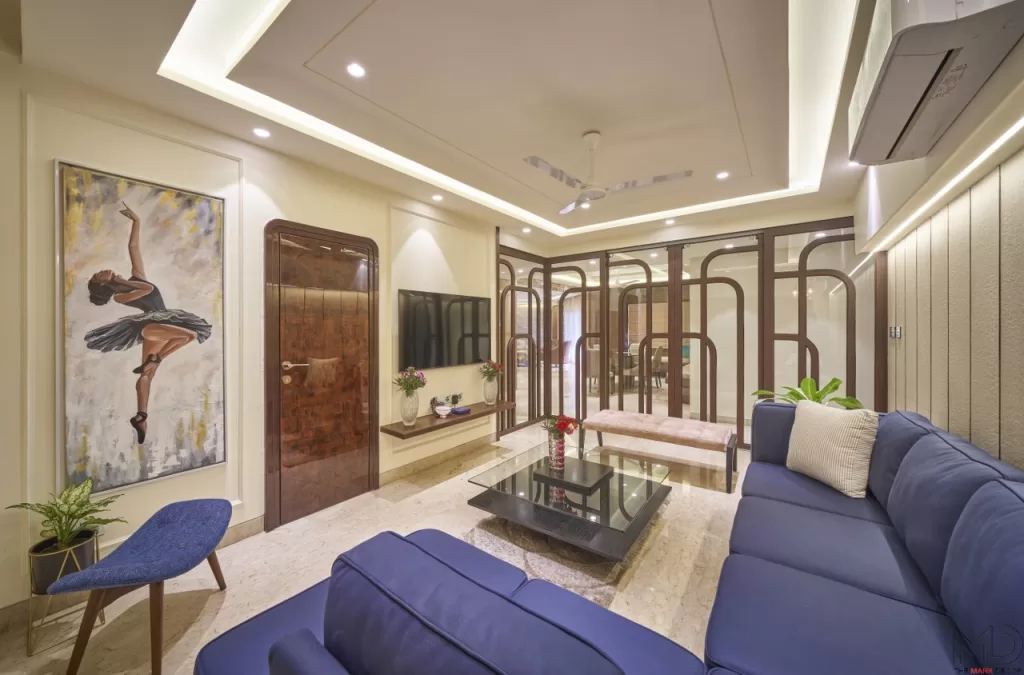 The living room is minimalist yet give a grandeur look with the marble cladding on wall behind sofa. We have added accent chairs and curtains to give the room more color. Keeping the ceiling design to a minimal.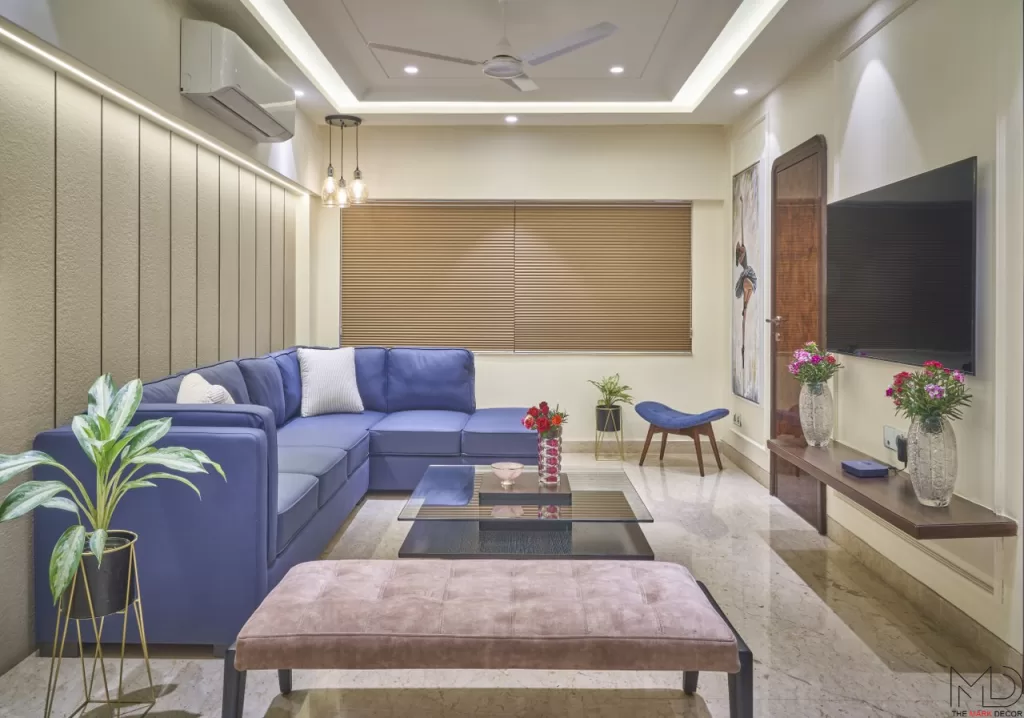 Dining Rooms are a place to gather, to entertain, to connect over good food and conversation! It's a place that welcomes you in, time and time again.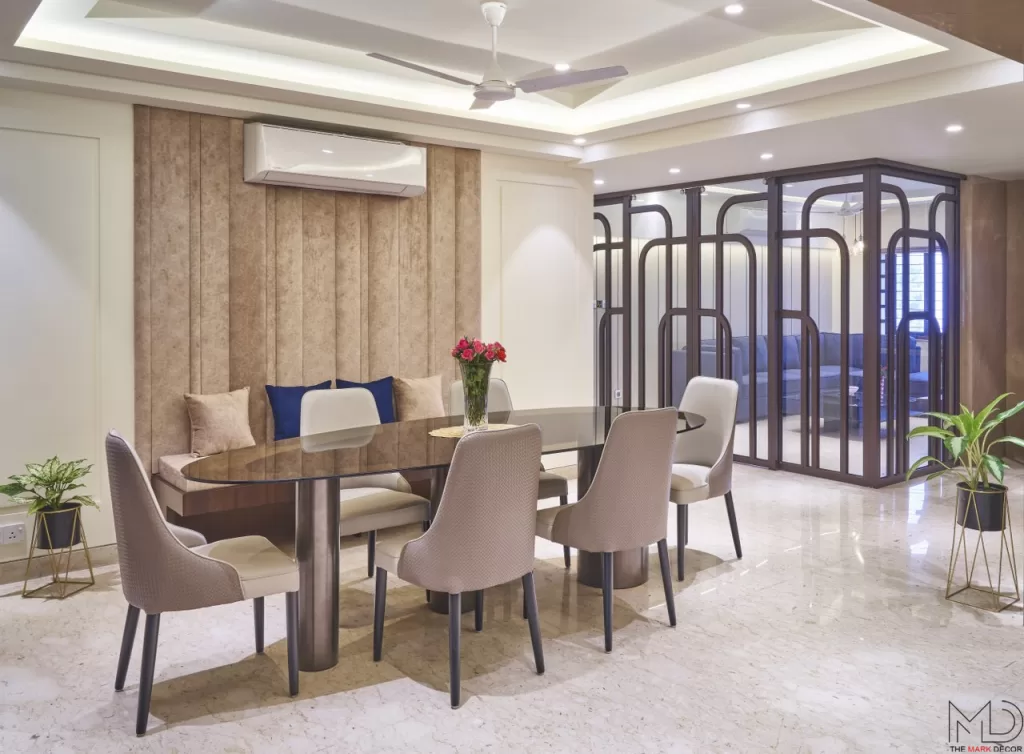 To elevate the dining room we have given a wall with full padding till ceiling and settee. There is a profile slider which separates the den room from the dining room to give privacy.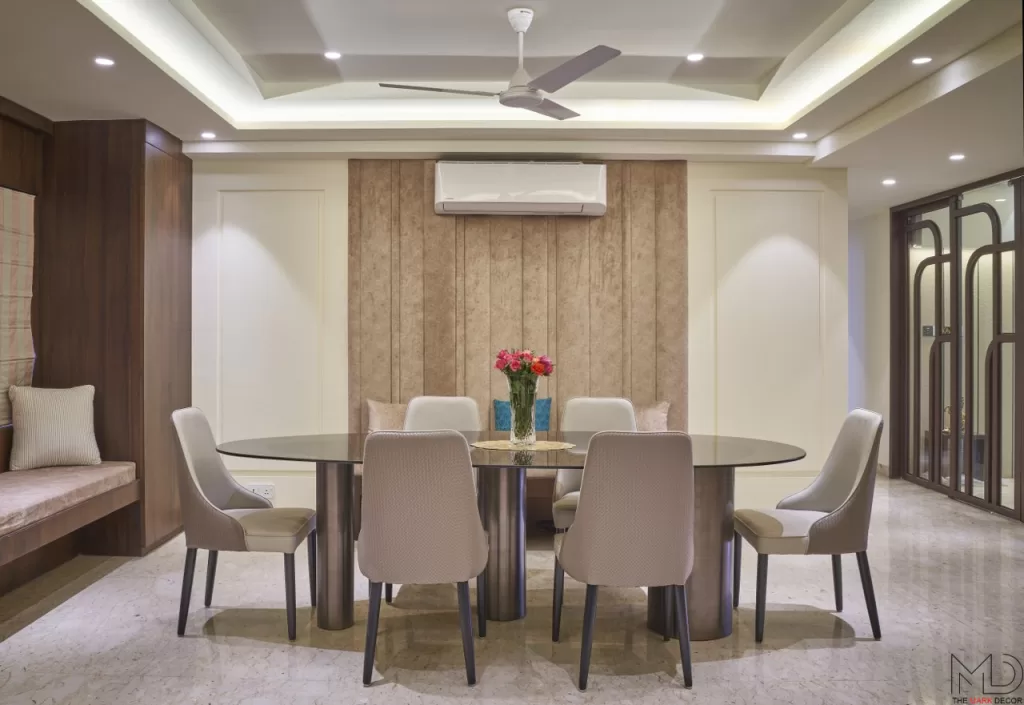 Also we have given hidden bar unit to give the dining room a more uniform look.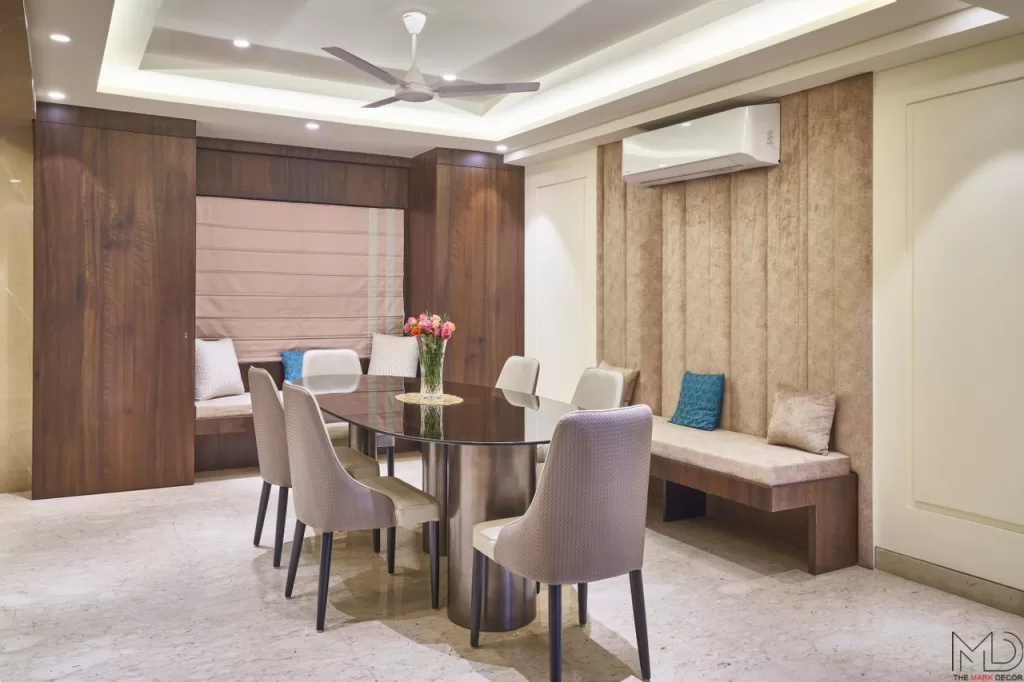 As soon as we enter from foyer we can see a beautiful art hidden which makes way for kitchen that has fluted effect ever the cabinets in a light color so that it does not feel claustrophobic to the person working.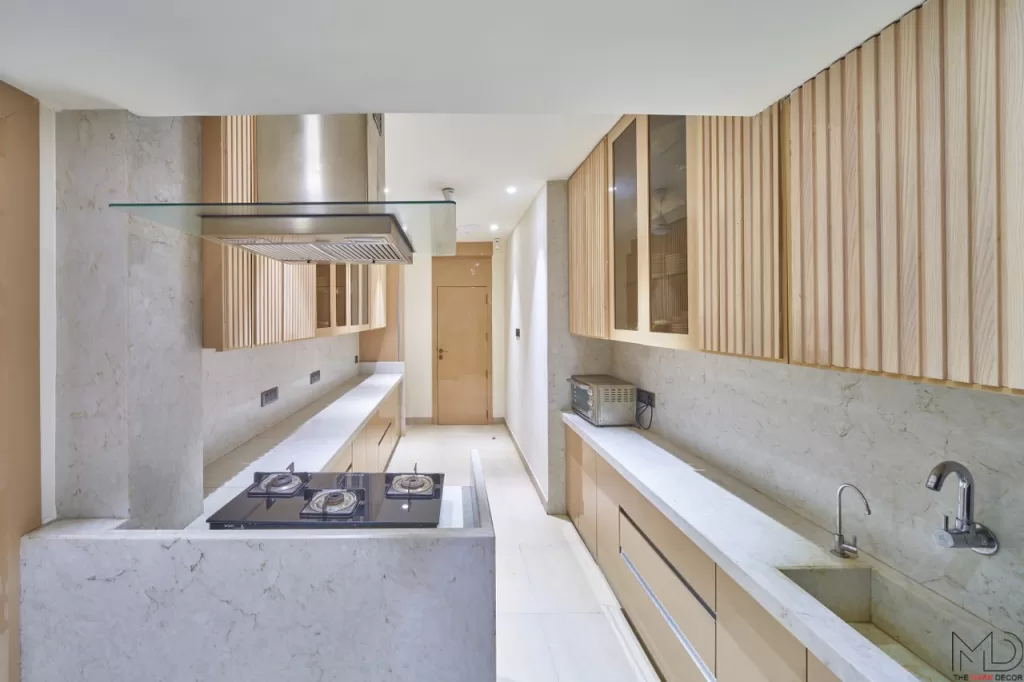 The master bedroom is as plain simple room made in contemporary lines. The wardrobe with an embedded TV panel has a classical touch to it with carvings, sprayed in a light order. The bed back is a veneer panel. Highlighting the minimalistic headboard.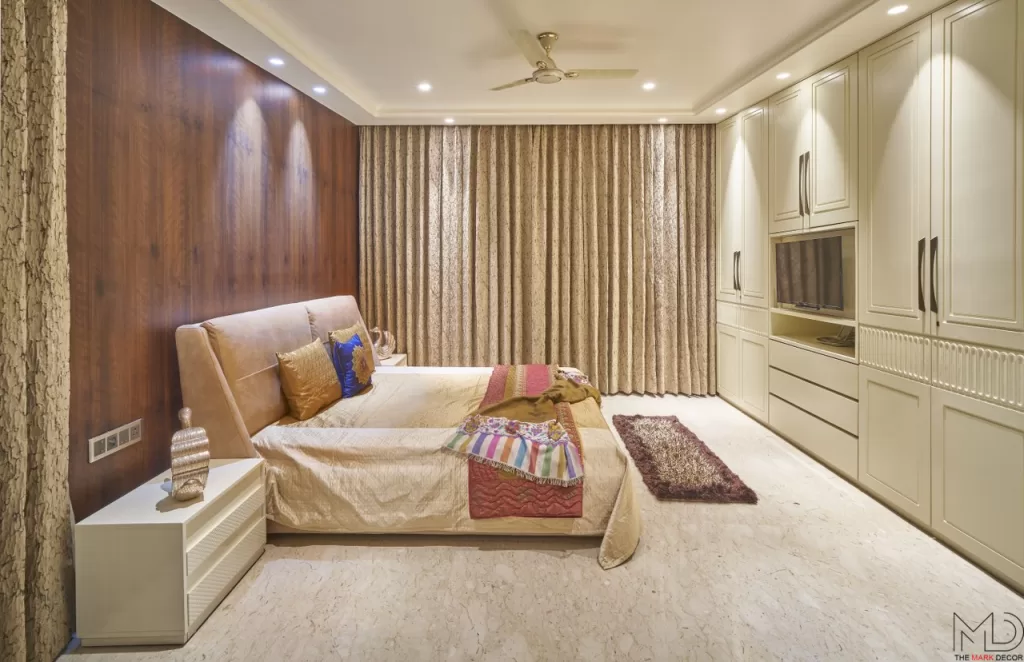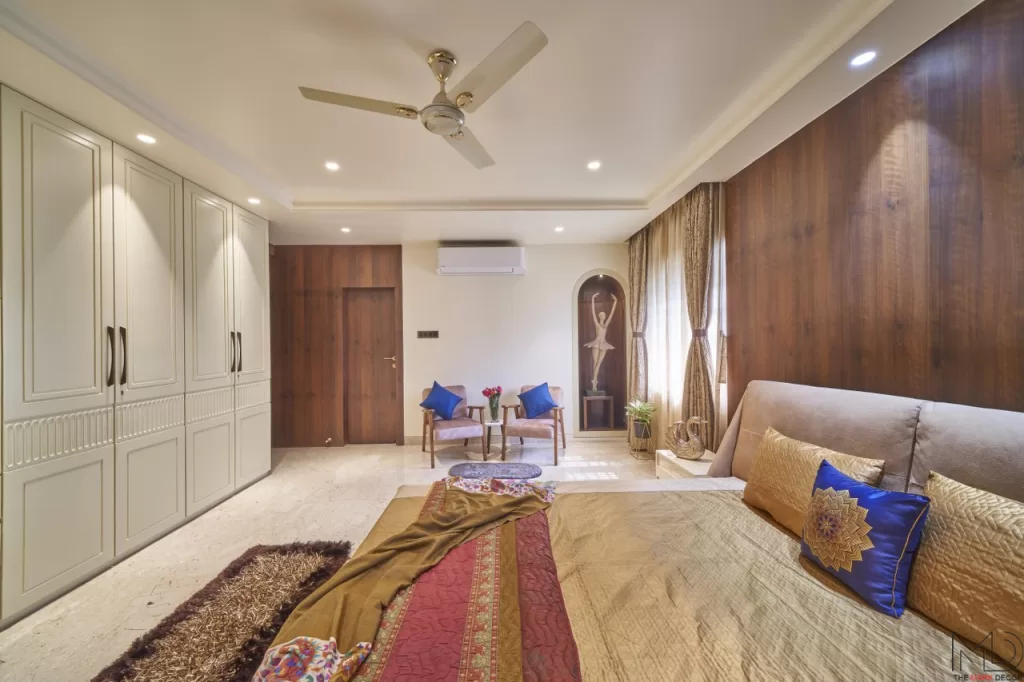 Seeking refuge from the madness finds nothing more appealing than a minimalist approach. A minimalist decor scheme make sense in every room in the house, But if any room deserves to be a sanctuary, it's the Master bedroom.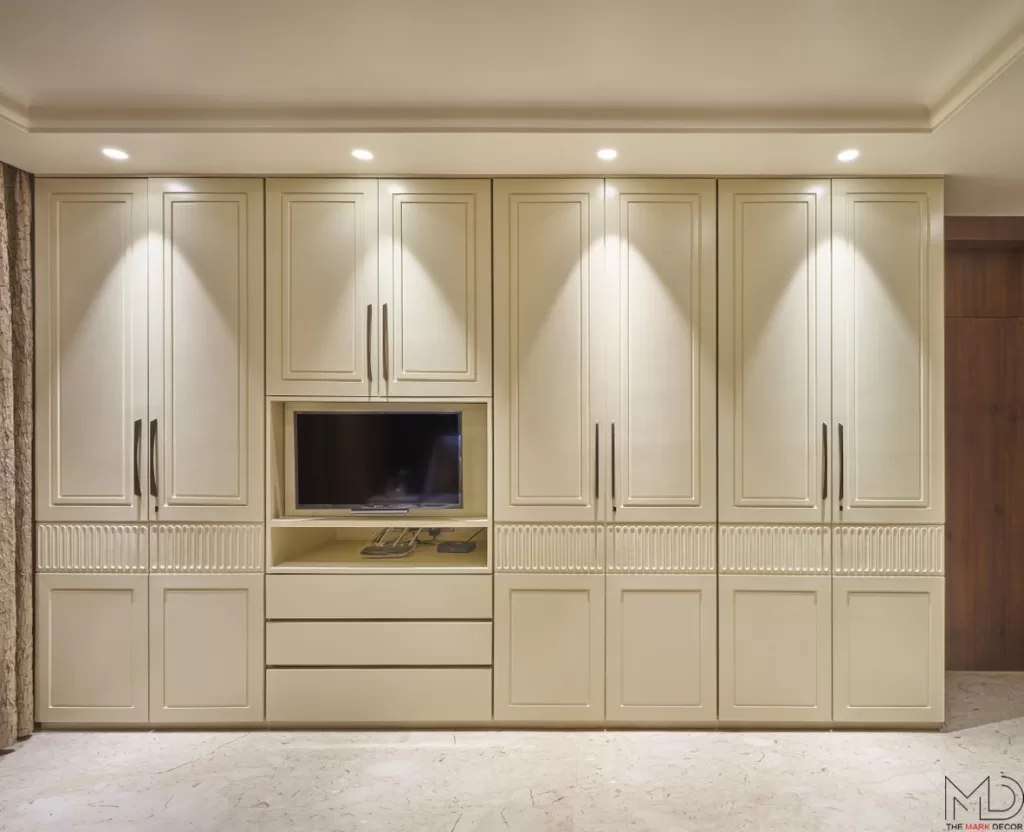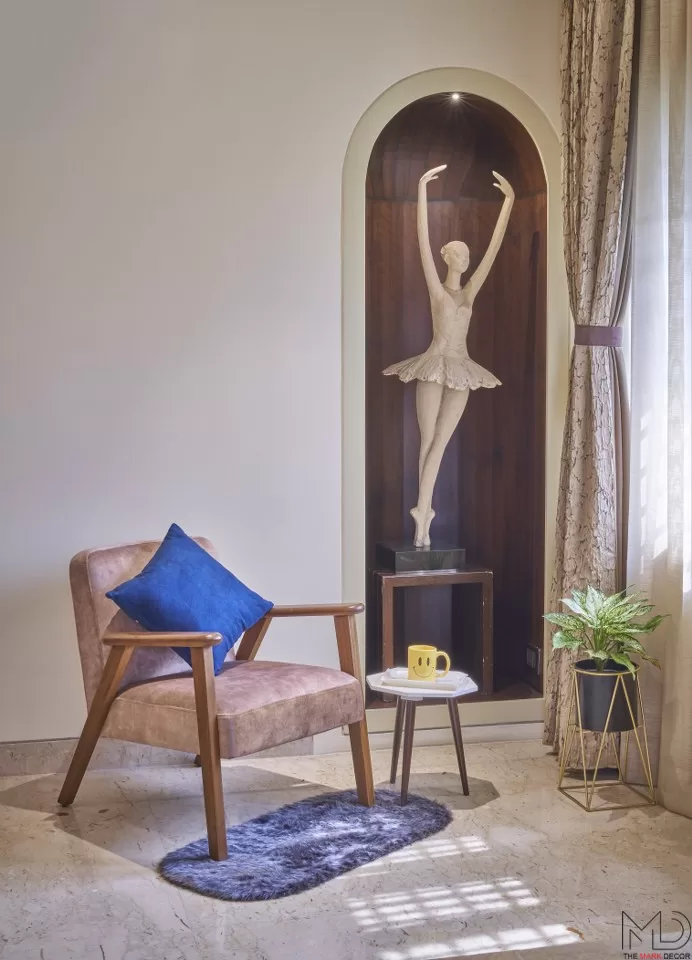 The son's room is done with slight curved corners with pop louvers. The client wanted an over dramatic dresser which is the highlight of the room.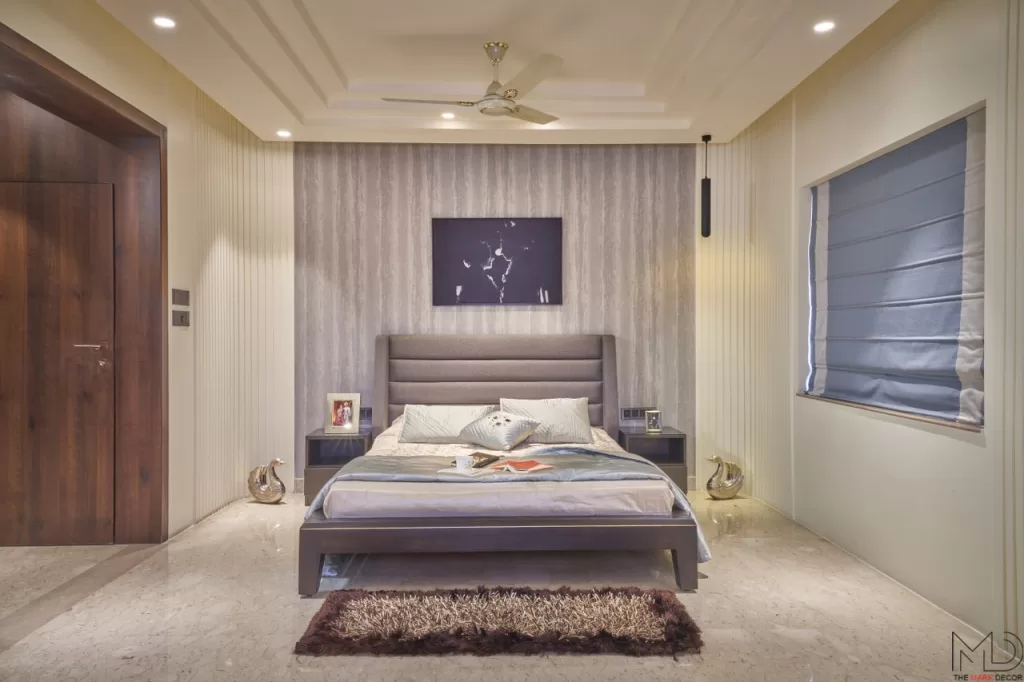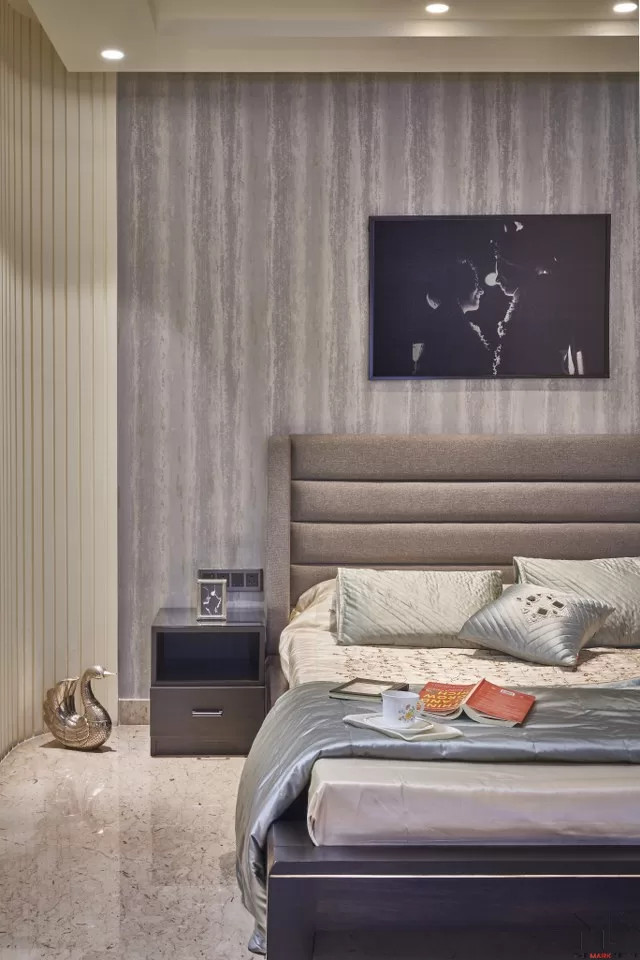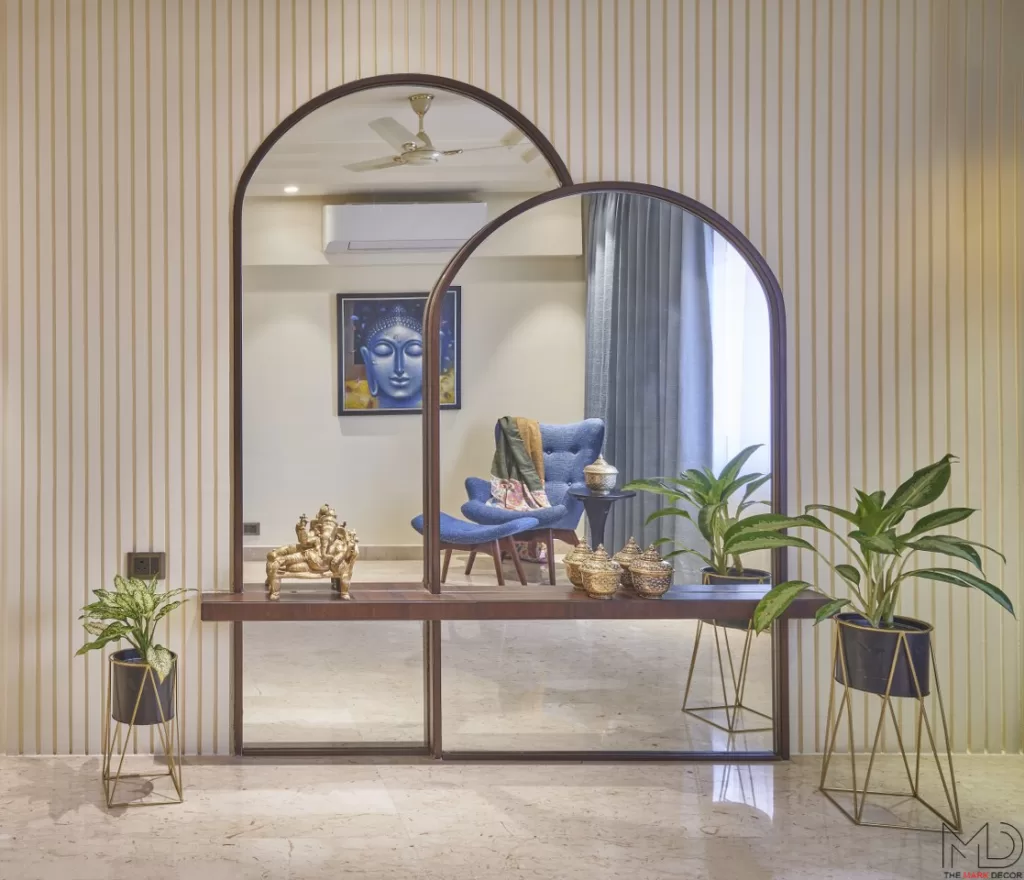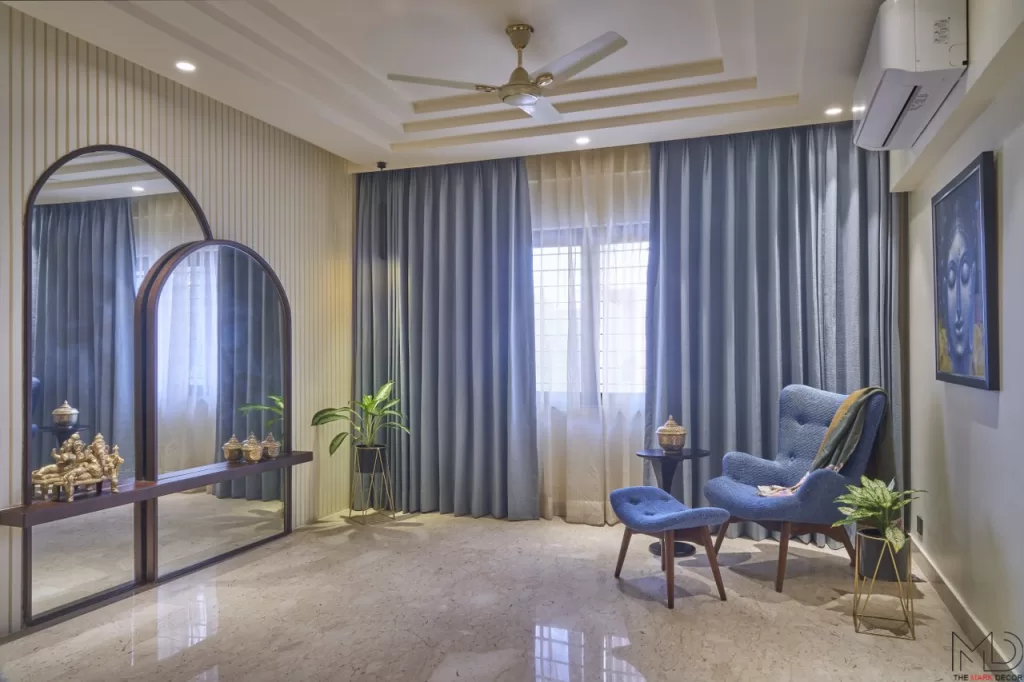 The simplistic bed with a corner high chair in corner with a foot stool which becomes the perfect reading corner.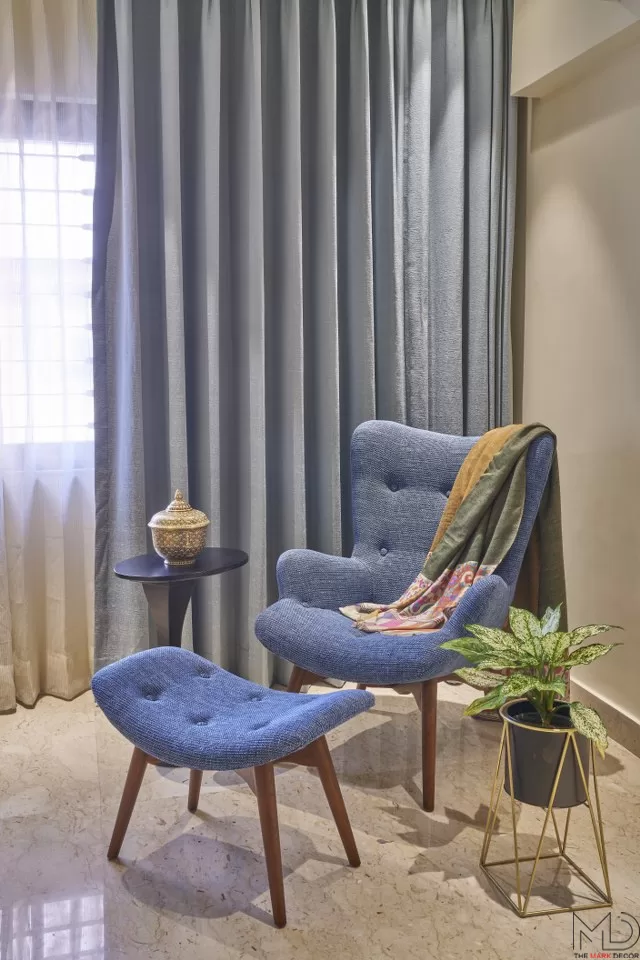 Fact File
Designed by : The Mark Decor
Project Type : Residential Interior Design
Project Name : Umesh Kheria
Location : Kolkata, West Bengal
Year Built : 2022
Duration of the project : 8 months
Project Size : 2000 Sq.ft
Principal Designer : Khushboo Shah & Meghna Shah
Photograph Courtesy : Vivek Das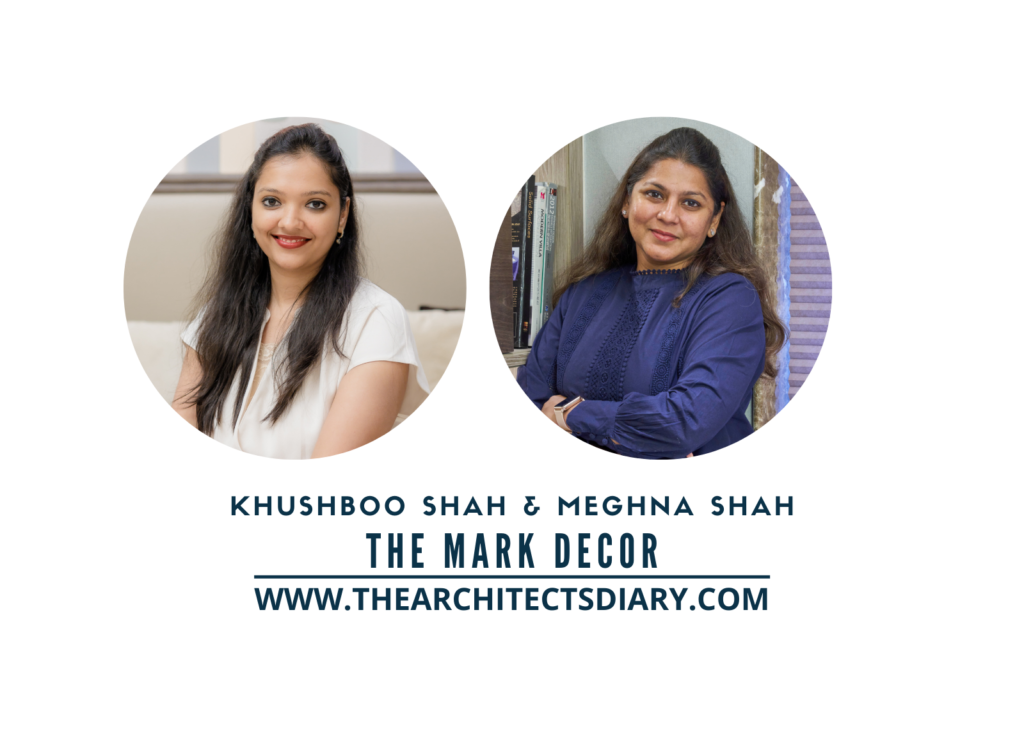 Firm's Website Link : The Mark Decor
Firm's Instagram Link : The Mark Decor
For Similar Project >> The Affiliations Of Simplicity And Grandeur Successfully Fused Into This Luxury Apartment
The post A Beautiful Minimalist Home With A Classical Touch And Chic Decor | The Mark Decor appeared first on The Architects Diary.