Copper Chimney is an ode to secret recipes and cooking techniques from across Undivided North India. Founded by JK Kapur in 1972 in erstwhile Bombay, Copper Chimney serves up a flavorful mélange of its signature Indian dishes, flavors and ingredients to deliver an unforgettable dining experience. It is a restaurant cum bar where there is a balance between simplicity and incorporating elements that create an airy and vibrant atmosphere.
A Balance Between Simplicity and Incorporating Elements that Create an Airy and Vibrant Atmosphere | ARA Designs
Visit: ARA Designs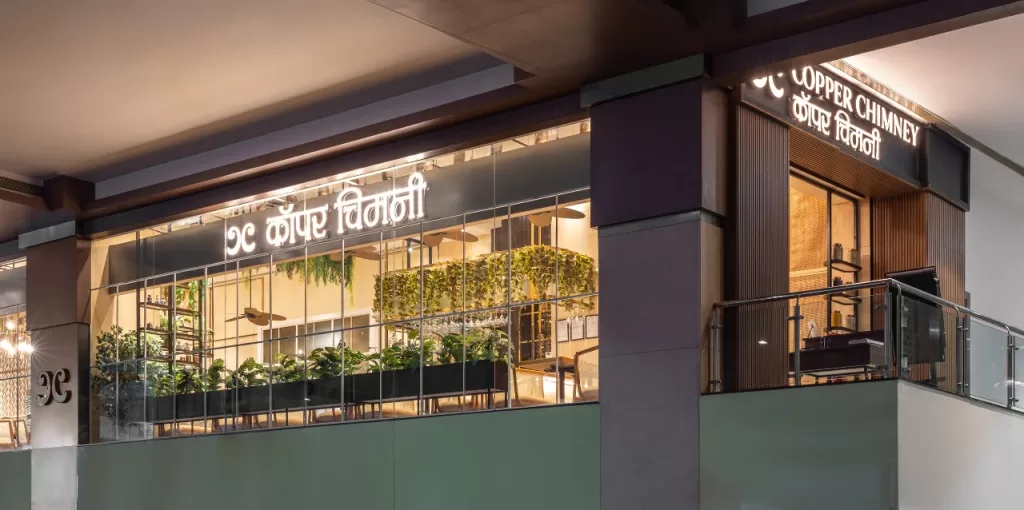 Located in Infiniti Mall, Malad, Copper Chimney is one of the numerous restaurants of the brand Copper Chimney across the country, which are designed by ARA Designs. With its multiple dining zones, visitors are presented with a variety of options depending on their preferences.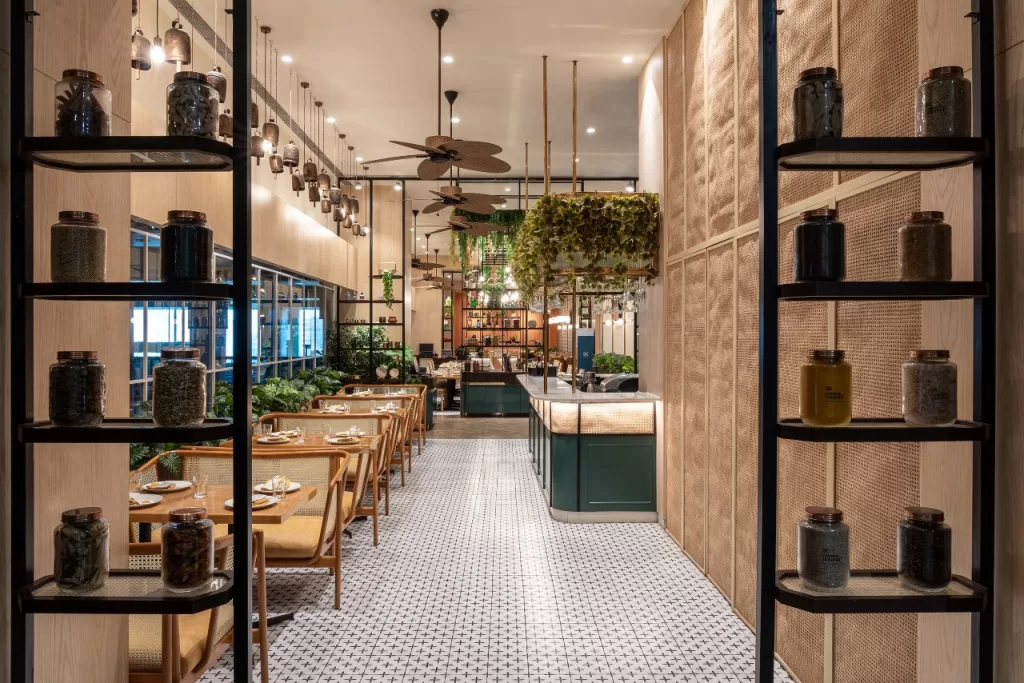 The touch of warm colours allows the space to vibe with an Indian cultural setup. As you walk into the space, you are greeted by a casual seating arrangement with a bar that creates a relaxed and lighter ambiance for visitors.
It serves as a perfect spot for people to enjoy a quick bite and indulge in a drink or two. Although not designed as a sit-down dinner place, many individuals still choose to utilize and appreciate this space for its cozy and welcoming environment.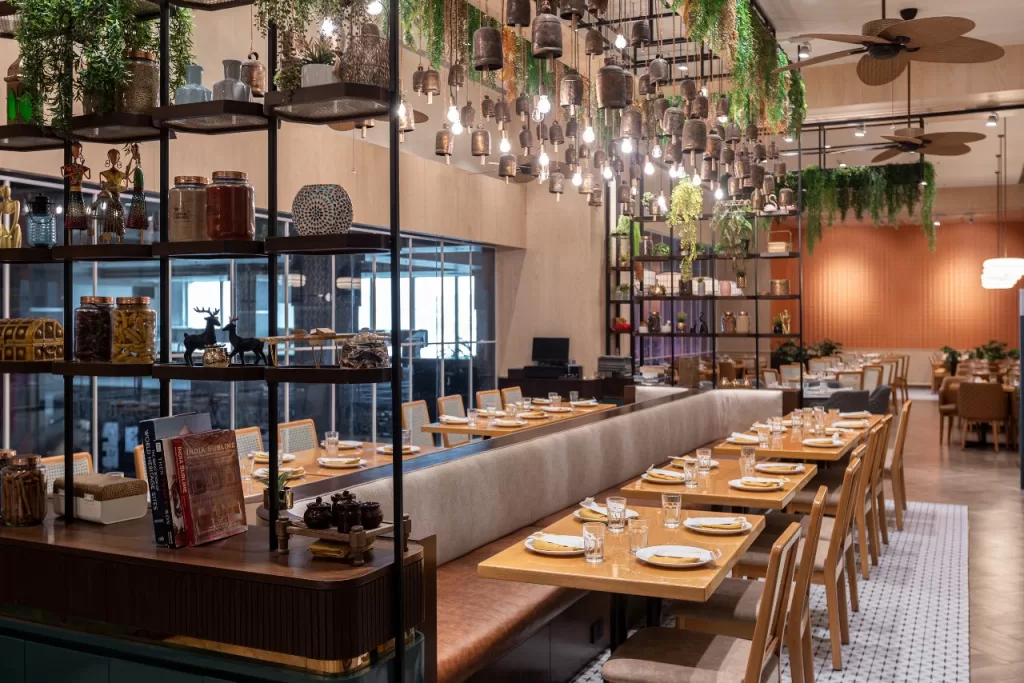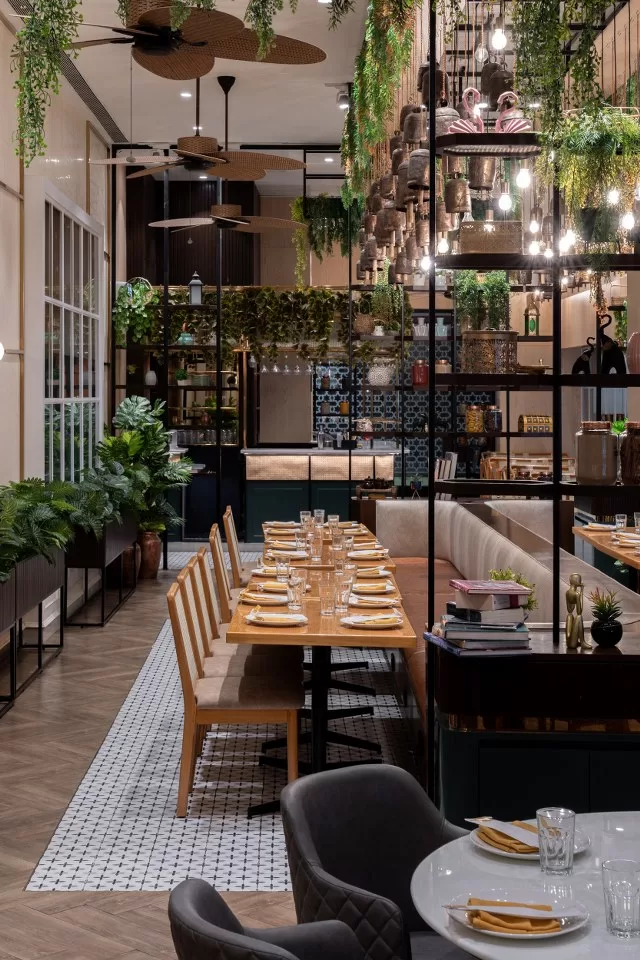 Further in is the dining zone, where you can enjoy the meal while observing the live kitchen; this transparency not only adds character to the space, but also ensures that people can see and appreciate the effort that goes into the culinary creations. This area is thoughtfully designed with comfortable banquet seating with bells and green planters hanging from the top.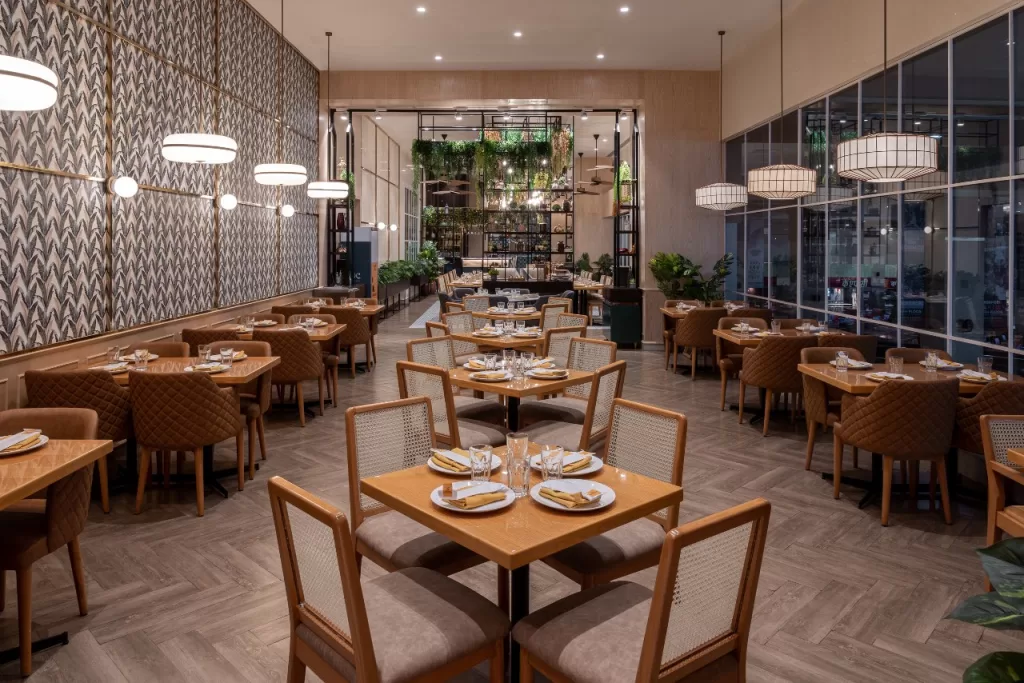 The colours are kept simple and limited for warmth. The main element is wood, which adds a light and natural touch to the overall space. This choice of material helped to create a tropical and Indian cultural vibe. To further enhance this aesthetic, copper bells of various shapes and sizes and large fans are hung throughout the area.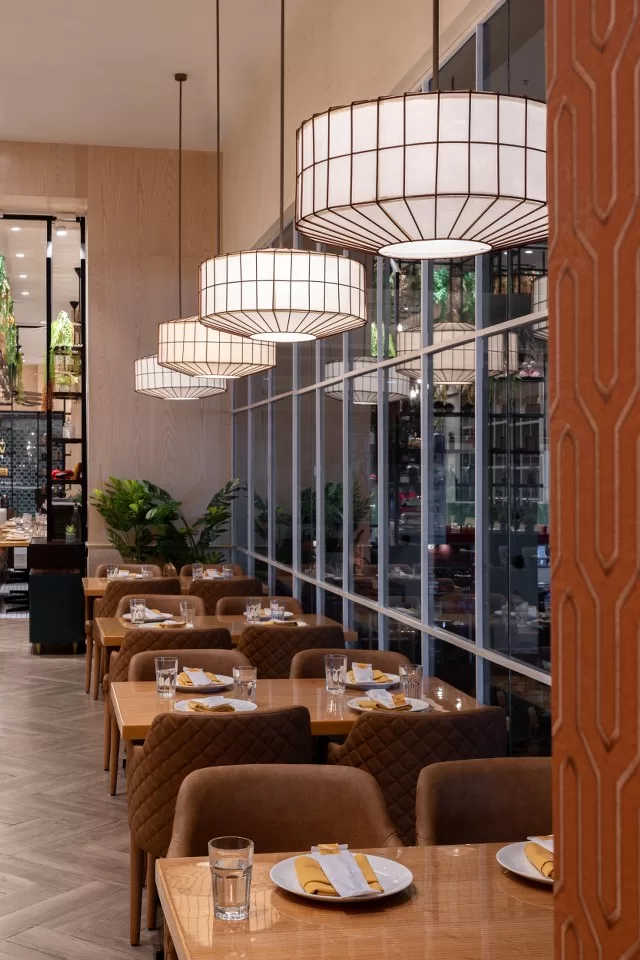 Additionally, cushioning on the banquet seats with floral designs are included to create an inviting atmosphere. The combination of these design choices resulted in a cohesive and visually appealing space that captured the essence of the theme.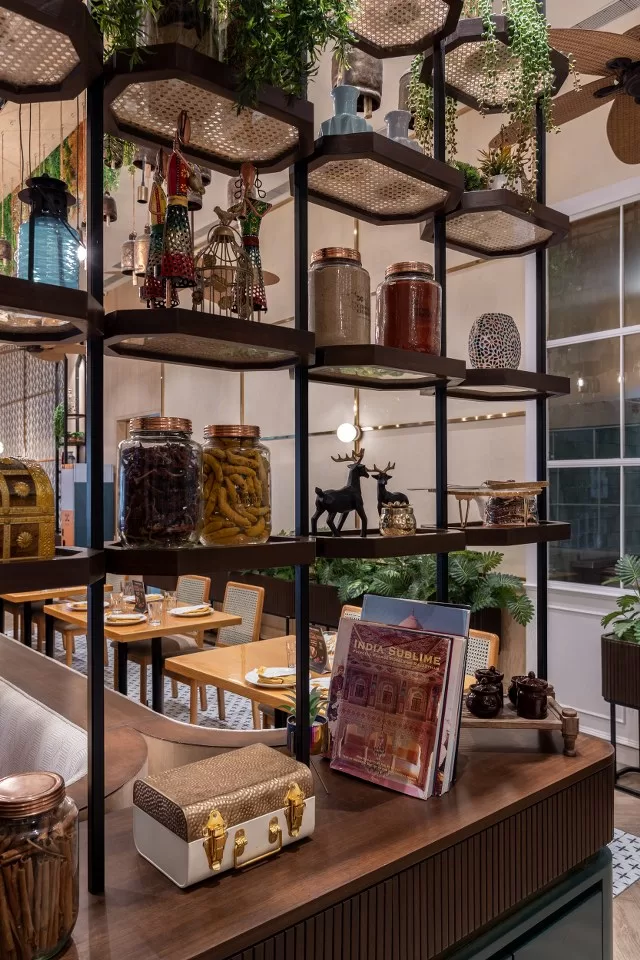 Fact File
Designed by: ARA Designs
Project Type: Restaurant/Bar/Cafe
Project Name: Copper Chimney
Location: Malad, Mumbai
Year Built: November 2022
Project Size: 3000 Sq.ft
Principal Architect: Ar. Amey Dahanukar
Team Design Credits: Amey Dahanukar, Pankaj Panwar & Juhi Mungekar
Photograph Courtesy: Santosh Kardak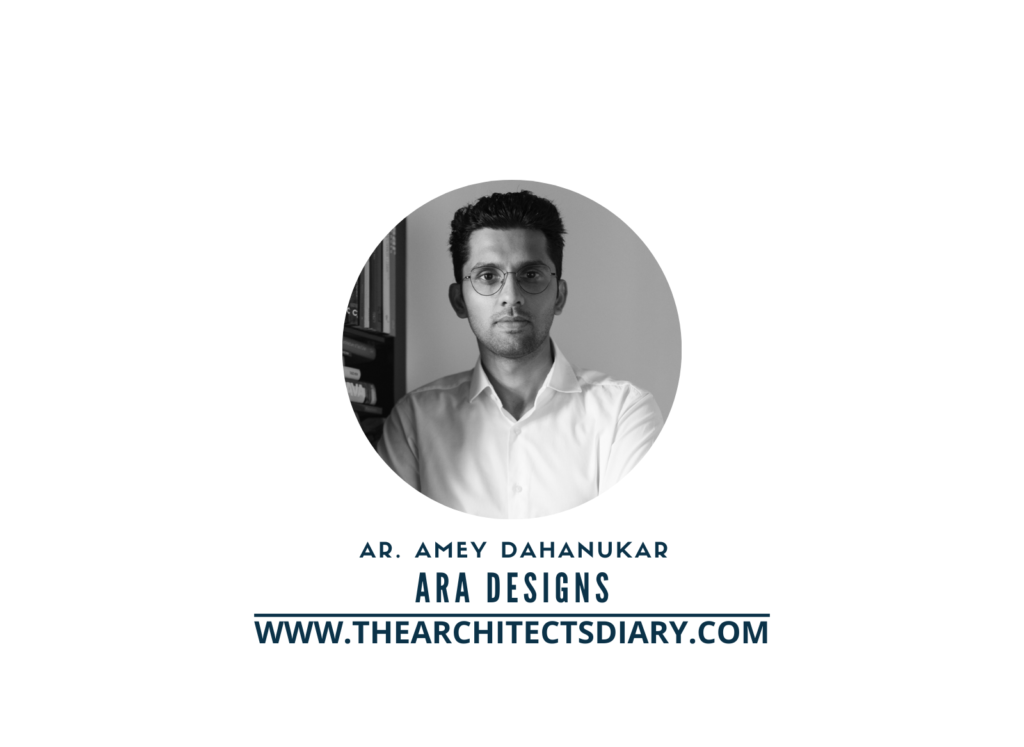 Firm's Instagram Link: ARA Designs
For Similar Project >>> A Satvik Restaurant, Element 3 Stands as an Oasis of Tranquility and Nourishment
The post A Balance Between Simplicity and Incorporating Elements that Create an Airy and Vibrant Atmosphere | ARA Designs appeared first on The Architects Diary.