In the heart of Mumbai's vibrant Andheri West, adjacent to the renowned Andheri Sports Complex, JP DEVELOPERS have unveiled a marvel of design ingenuity – a 450 sq.ft show flat that redefines spatial perception and elegance. The client's challenge to create a spacious, classy, and elegant 1BHK residence within this compact carpet area inspired a revolutionary approach to maximizing space.
A 450 sq.ft Show Flat that Redefines Spatial Perception and Elegance | Studio Threshold
Visit: Studio Threshold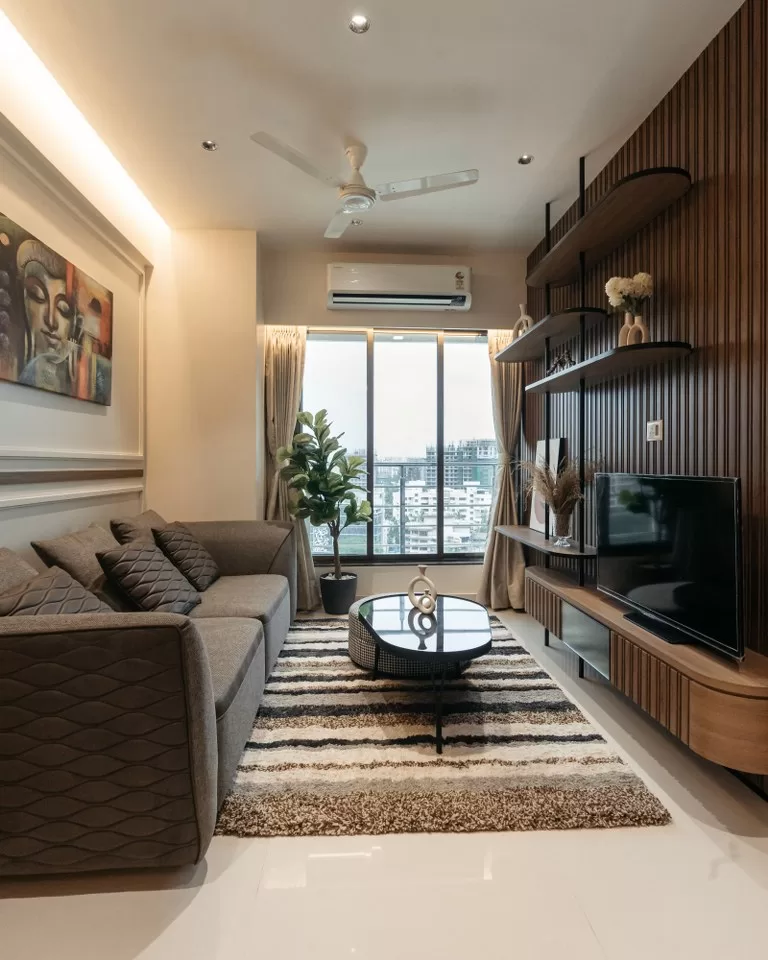 JP DEVELOPERS' design ethos revolves around optimizing every square inch. The result is a show flat that not only defies its physical dimensions but embodies a sense of boundless freedom through intelligent layout and functional zones. The marriage of contemporary aesthetics with practical living solutions is evident throughout the design, creating an ambiance of refined tranquility.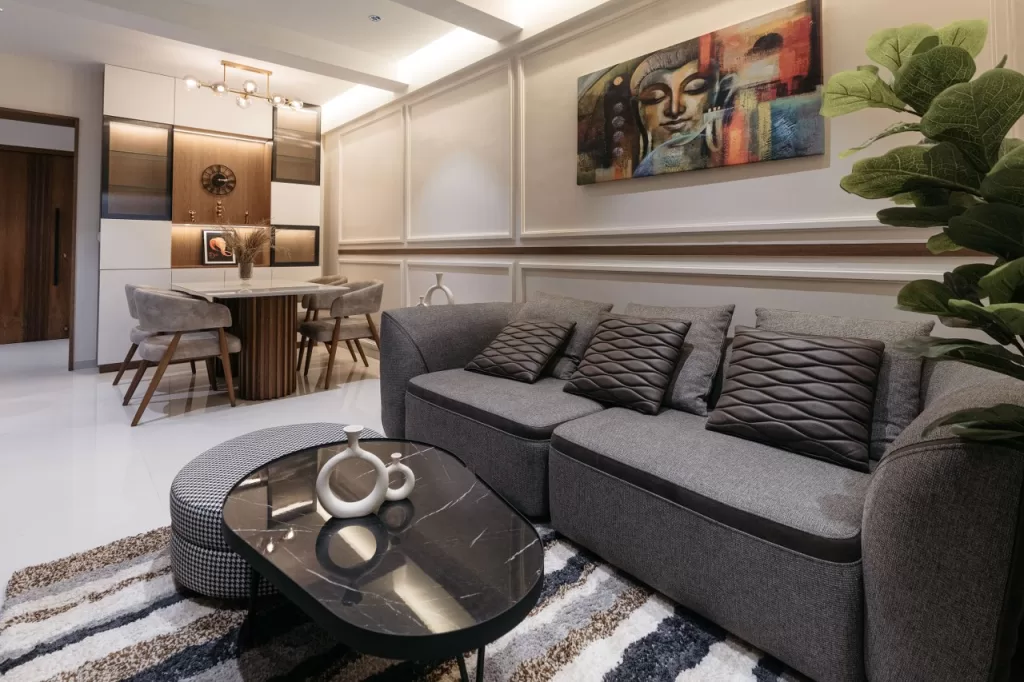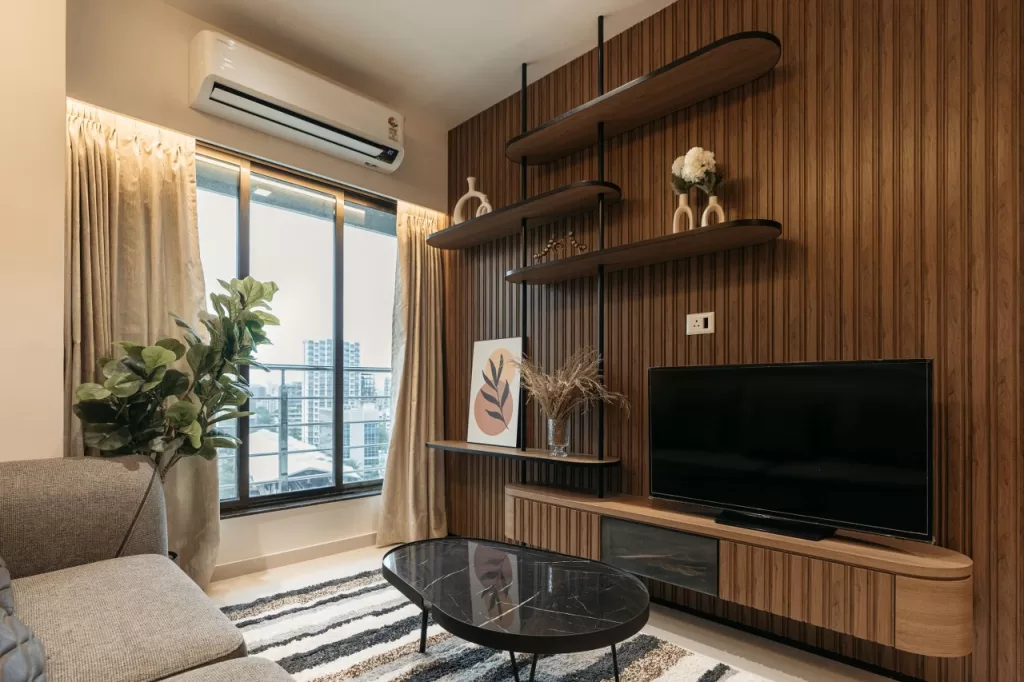 Central to the show flat's allure is the captivating TV unit, a masterpiece of design innovation. The unit's wooden paneling cleverly conceals a camouflage door, merging artistry with utility. This element adds an element of surprise and showcases the meticulous attention to detail that defines the entire project.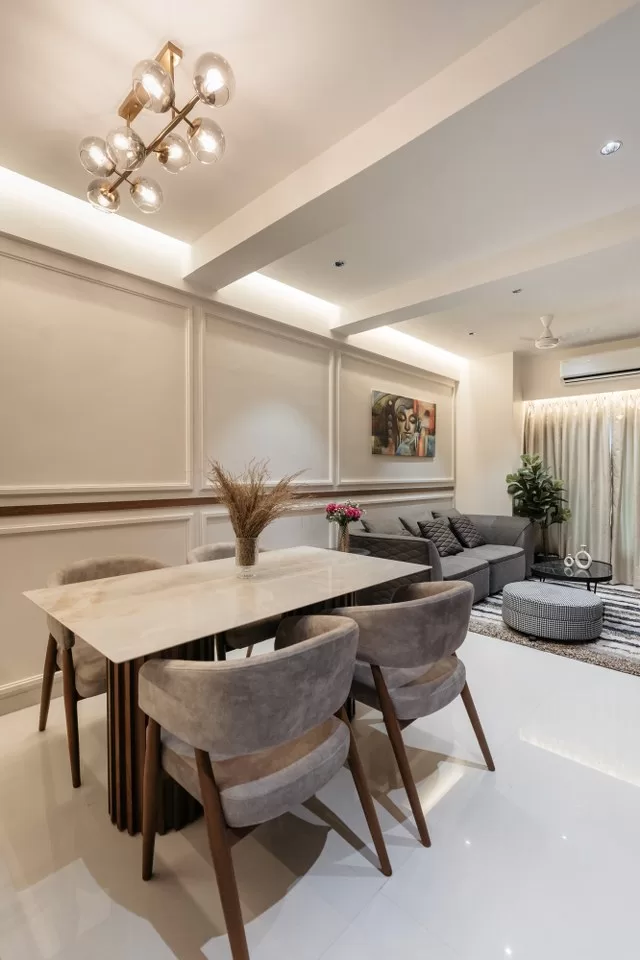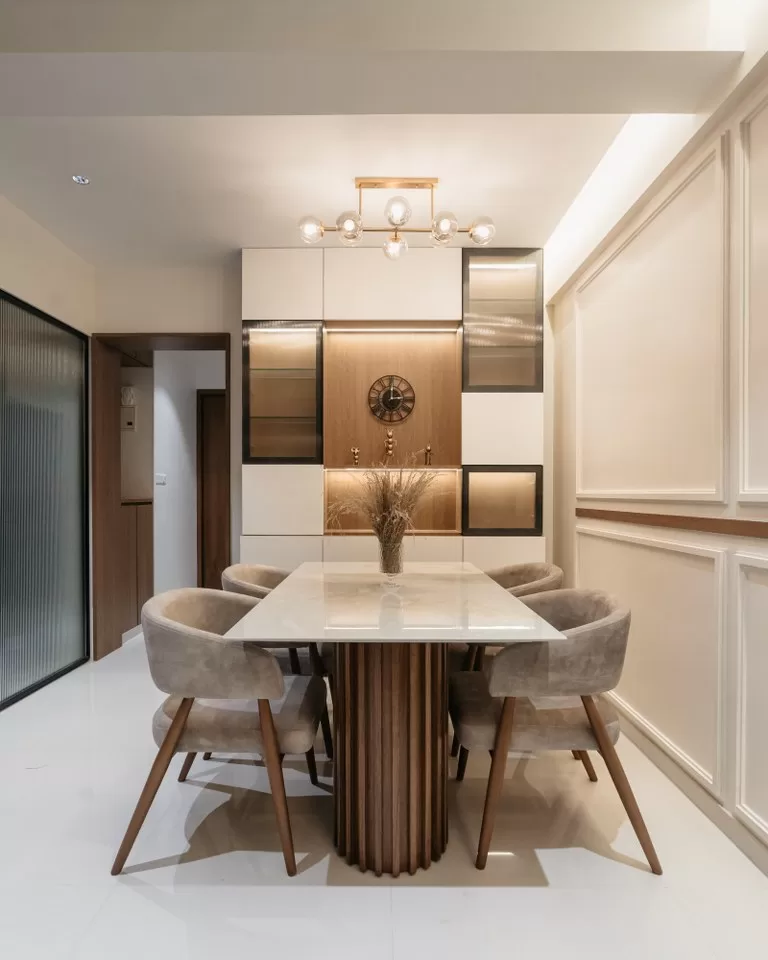 Lighting serves as a vital tool in enhancing the show flat's atmosphere. Thoughtfully positioned fixtures play with light and shadow, imbuing the space with depth and warmth.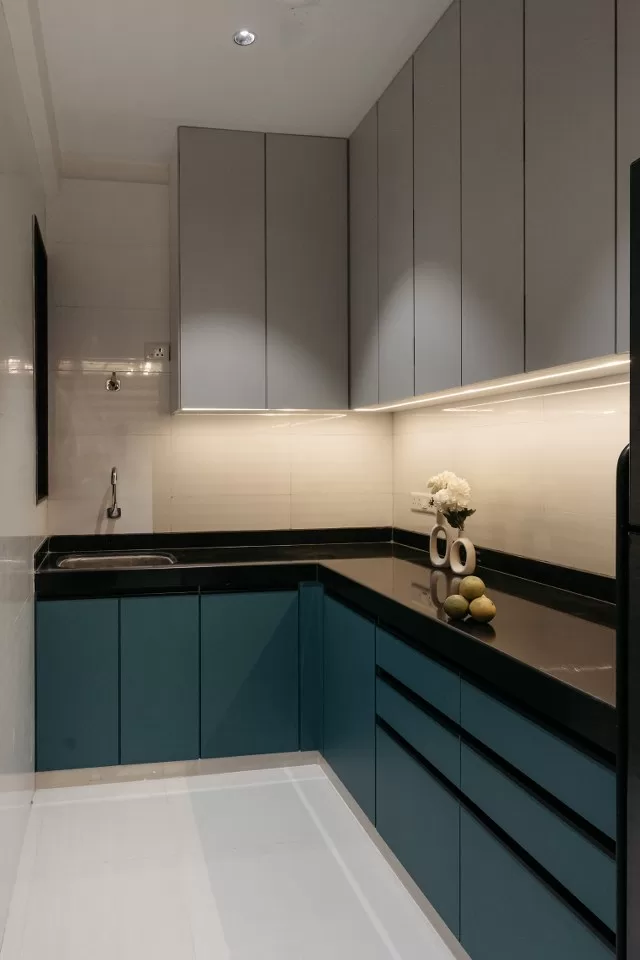 The interplay of ambient, task, and accent lighting elevates the design narrative, enhancing the overall experience for residents and visitors alike.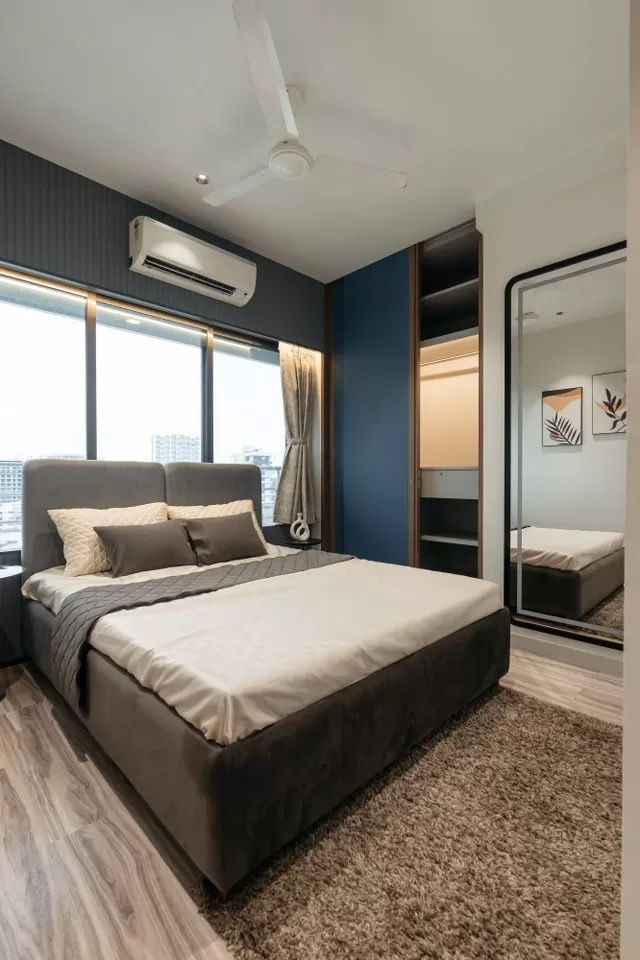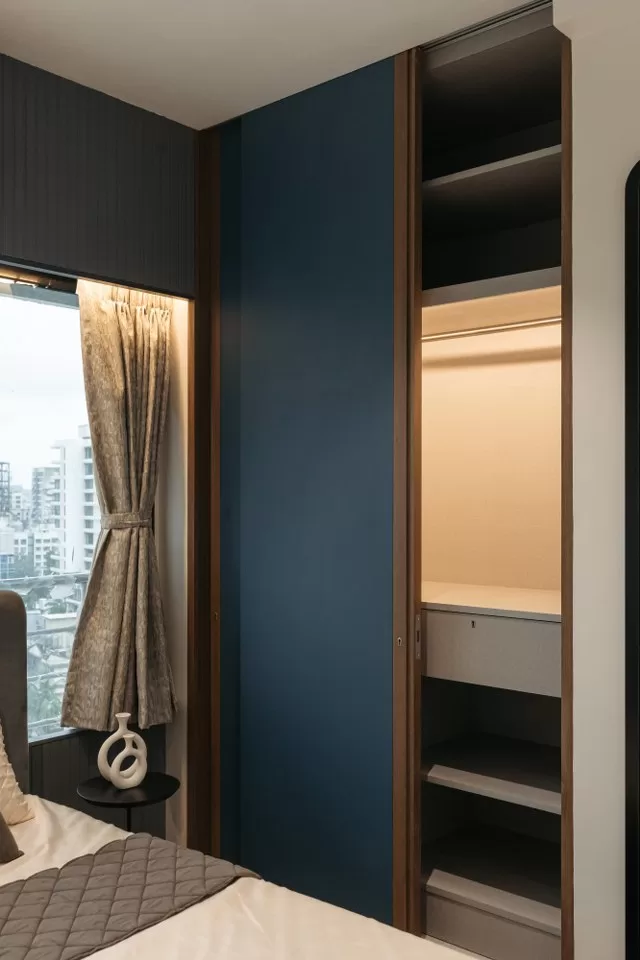 JP DEVELOPERS' achievement lies not just in creating a living space, but in transforming perceptions of space itself. Through their visionary work, the confines of a 450 sq;ft area have been expanded into a luxurious haven that challenges preconceived notions. This show flat stands as a beacon of architectural brilliance, proving that innovation, creativity, and thoughtful design can transcend limitations.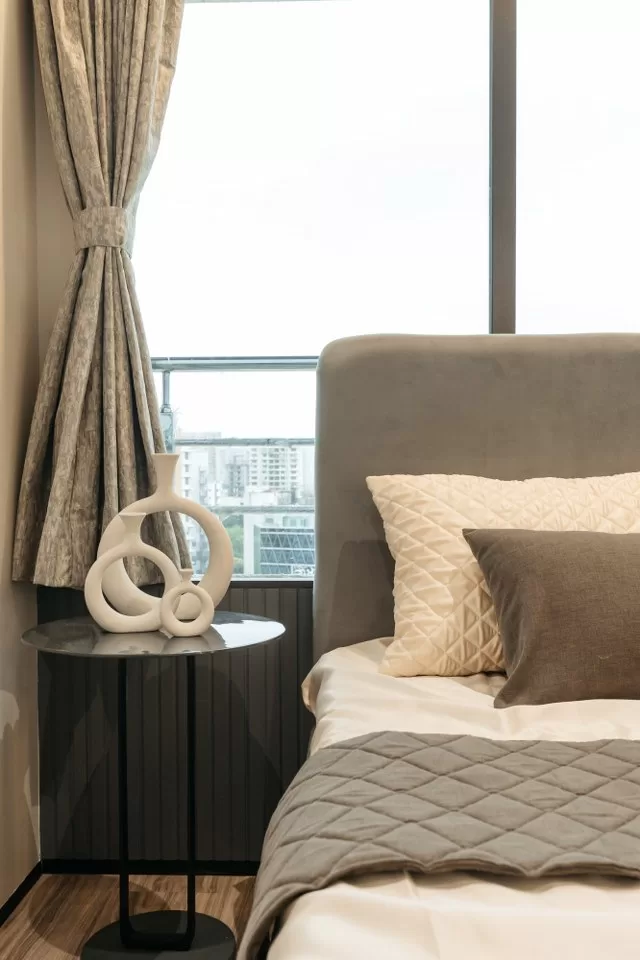 As the sun sets over Mumbai's bustling cityscape, the Andheri West show flat by JP DEVELOPERS stands as a testament to their commitment to pushing design boundaries. It's an inspiration for architects, designers, and homeowners, reminding us that even the smallest spaces can be transformed into grand expressions of elegance and modern living.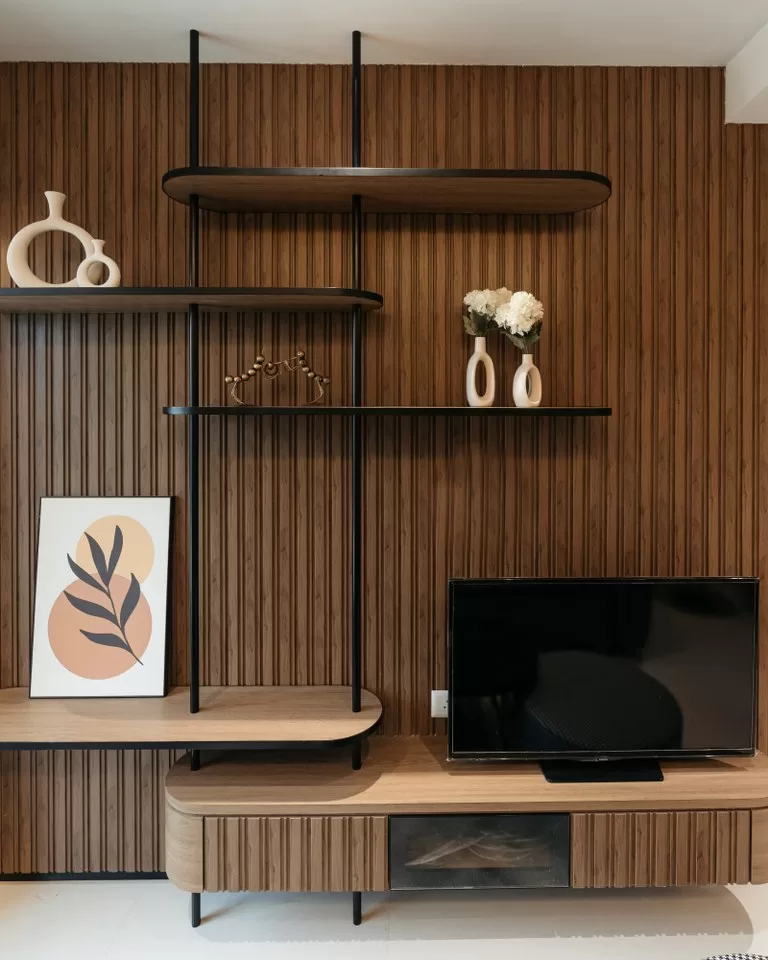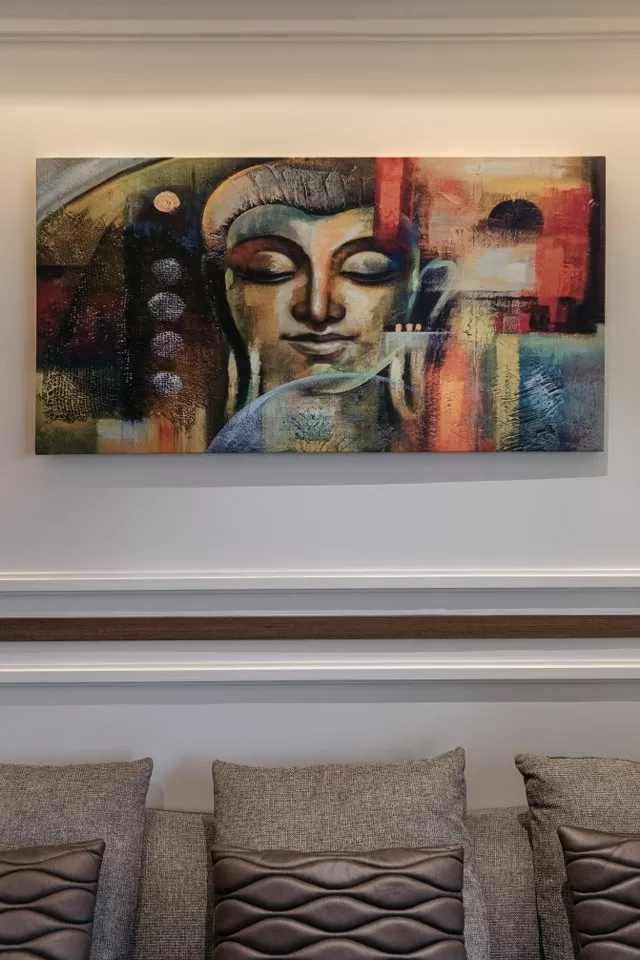 Fact File
Designed by: Studio Threshold
Project Type: Residential Interior Design
Project Name: Rishabh Tower
Location: Andheri West, Mumbai
Year Built: 2023
Duration of the project: 2 Months
Project Size: 450 Sq.ft
Principal Architects: Ar. Chirag Kapadia & Ar. Sandesh Rane
Photograph Courtesy: Studio Threshold
Products/Materials/Vendors: Wallcovering / Cladding – Mouldings & WPC CLADDING / Flooring – TILE Paint – Asian Paints / Hardware – Hettich.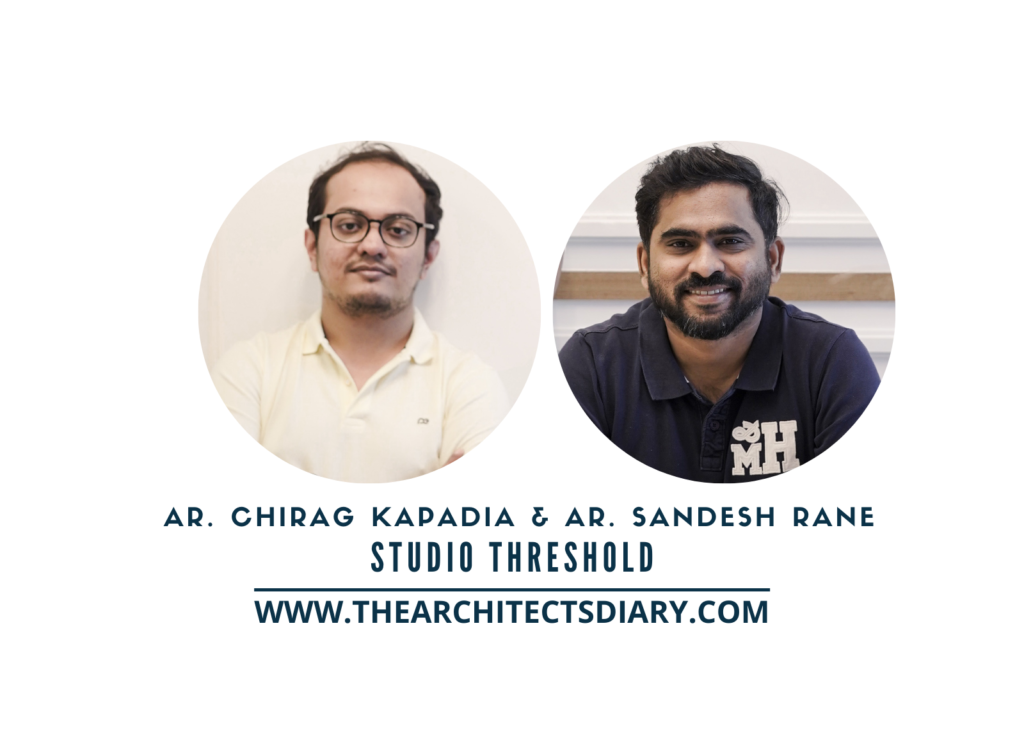 Firm's Instagram Link: Studio Threshold
Firm's Facebook Link: Studio Threshold
For Similar Projects >> A House Fostering a Modern Atmosphere and Offering Ample Space
The post A 450 sq.ft Show Flat that Redefines Spatial Perception and Elegance | Studio Threshold appeared first on The Architects Diary.