The site was aligned with east west cardigans and the requirement was simple; to create spaces which are inclusive yet exclusive for all. The décor of the house should be tailor made to reflect the grandeur of the induvial yet welcoming all. The client approached us with a 3000 sq.ft house situated in a plush society with spectacular farm views in greater Noida.
A 3000 sq. ft. House Situated in a Plush Society with Spectacular Farm Views | House Of Perrarus
Visit: House Of Perrarus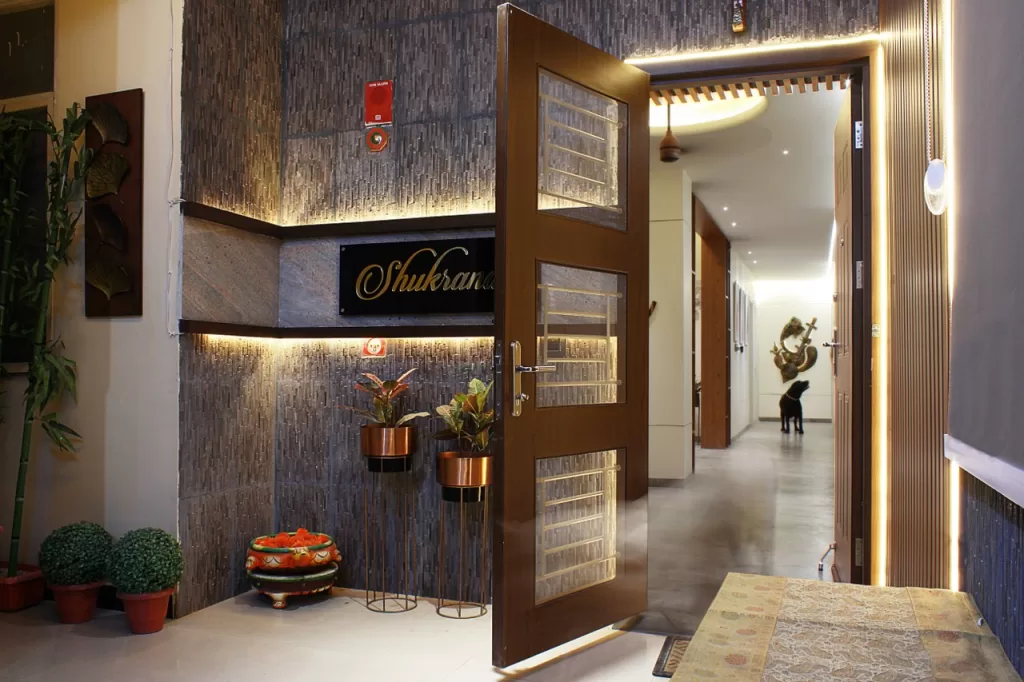 The idea of creating a datum in which all the spaces are attached was the first point which we rushed to. We lowered the ceiling in the passage and then expanding the volume in the living spaces.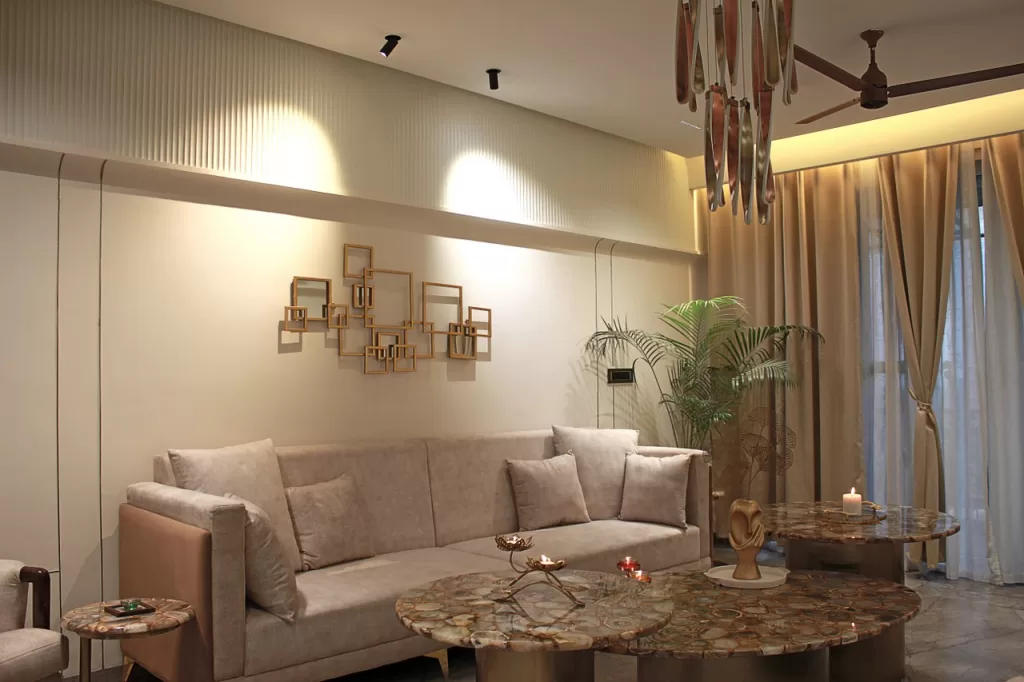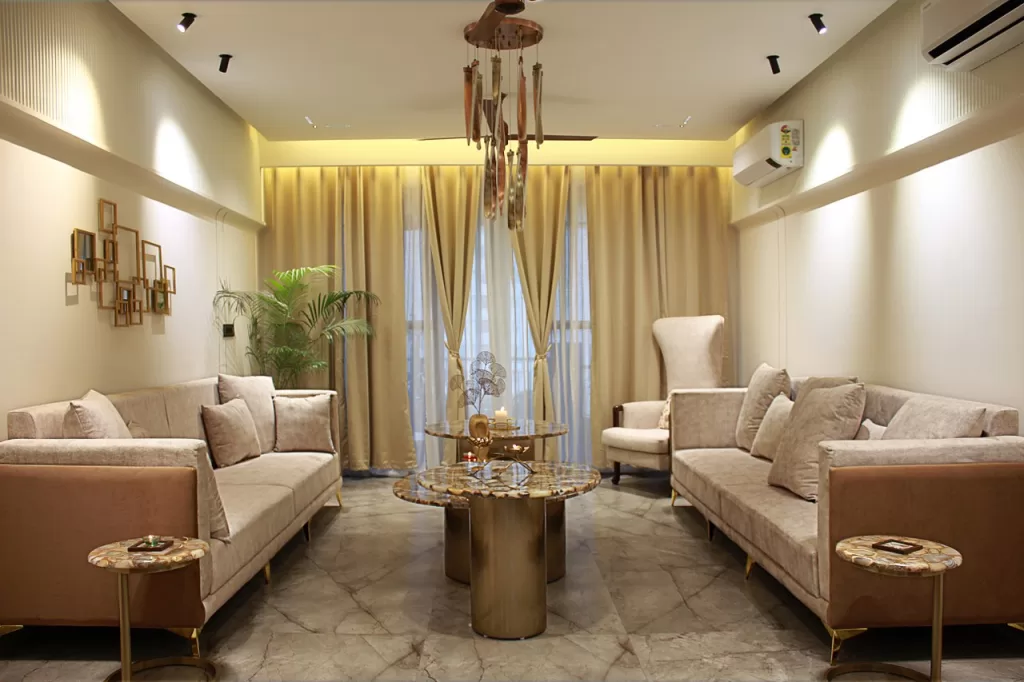 We observed the impact of sunlight in the bedrooms and living areas which guided us in design palate which was appt for the individuals' rooms.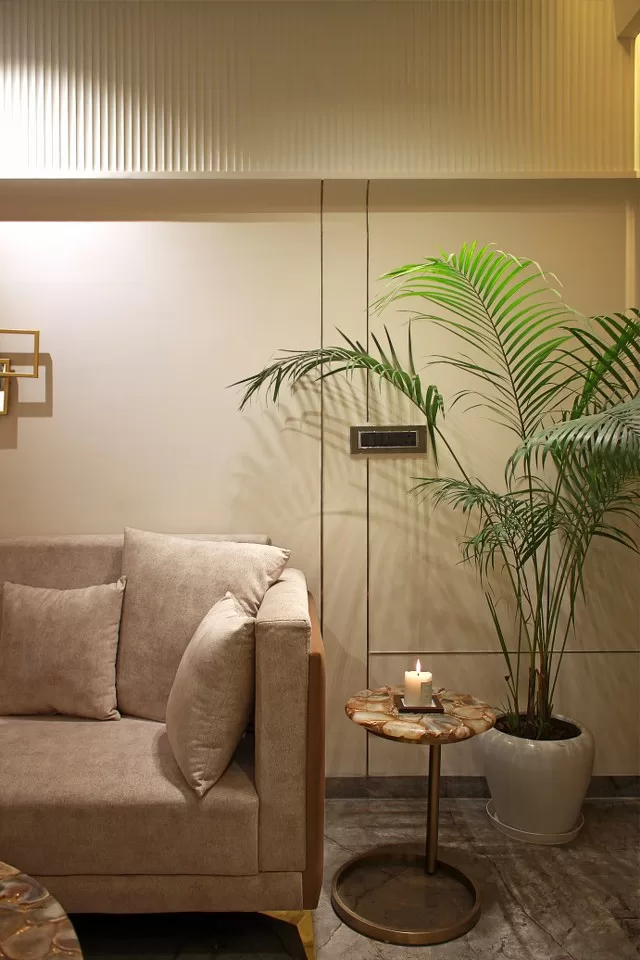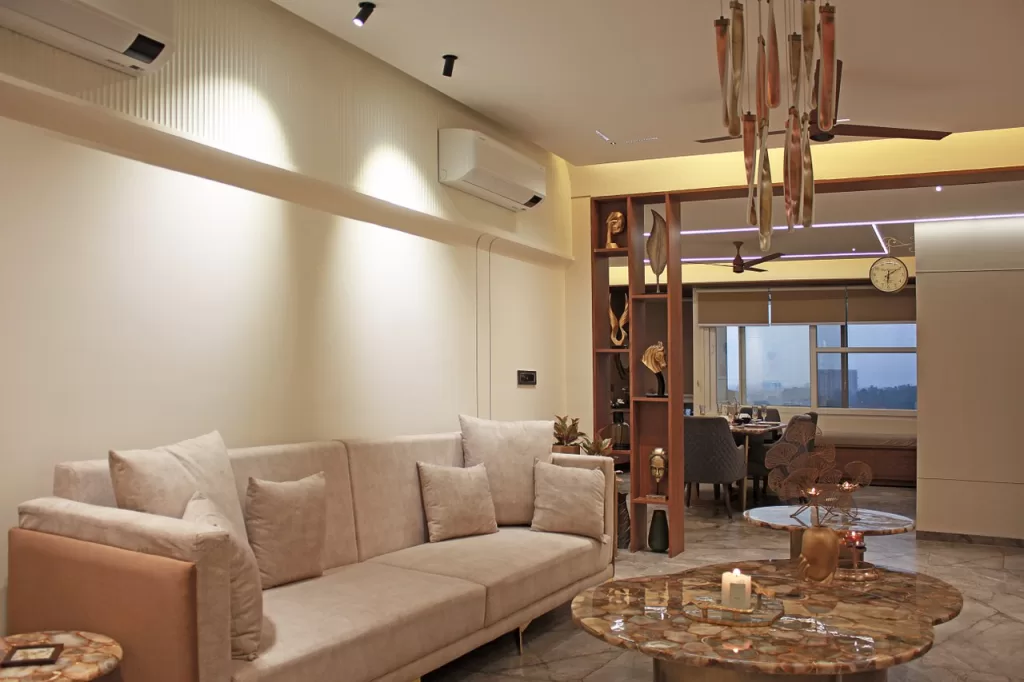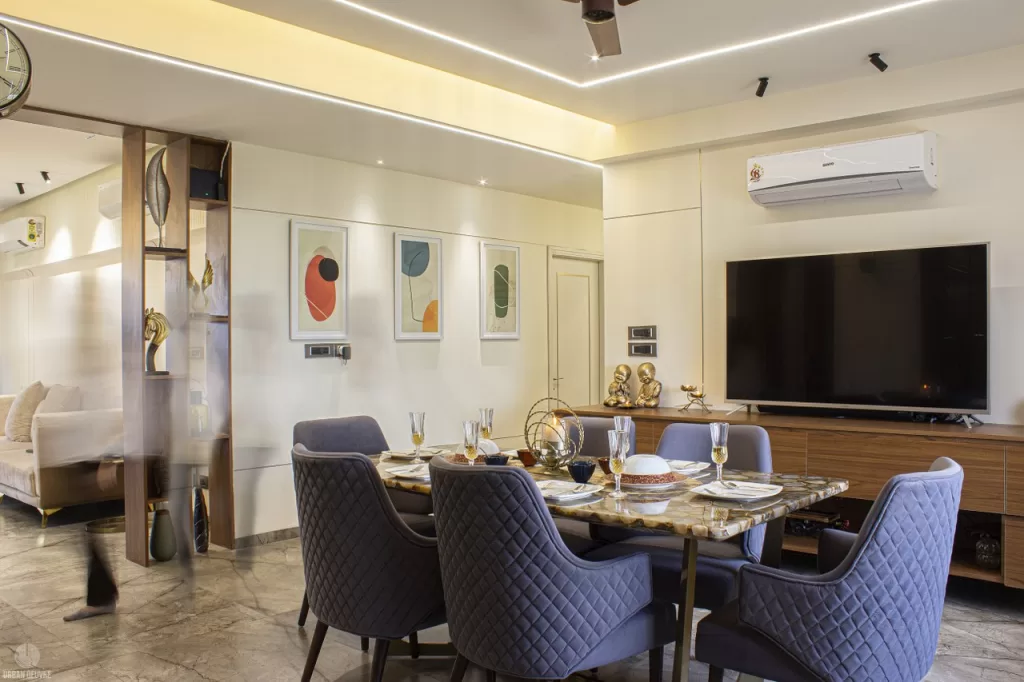 The dinning area is the heart of the house, the morning sun fills the space with its glistering glow. The groves running thought the walls are placed with brass guiding you all along the house.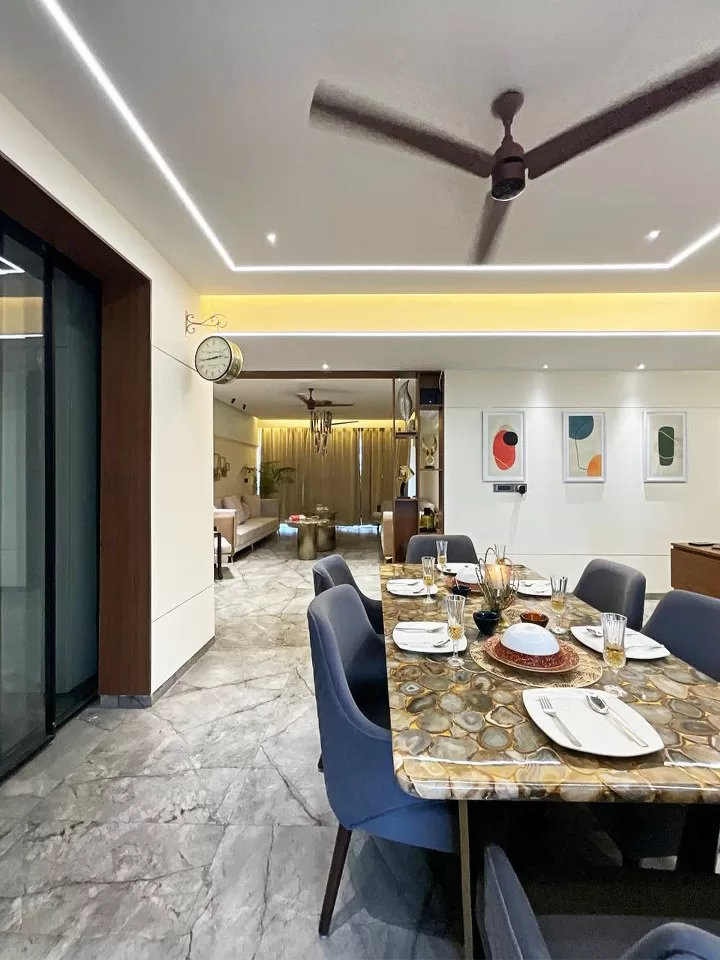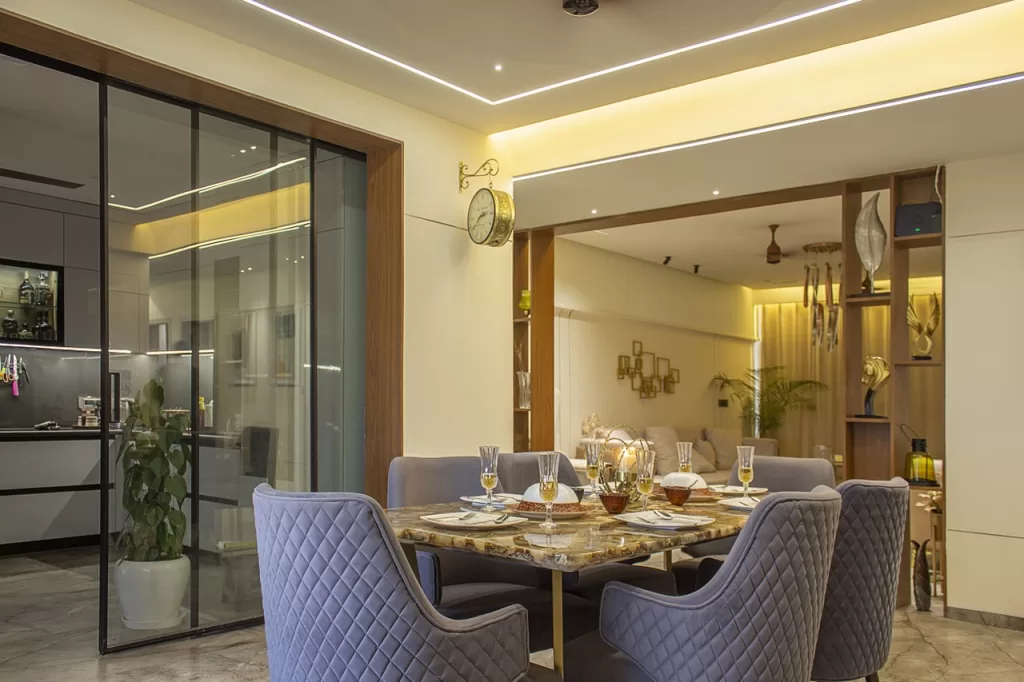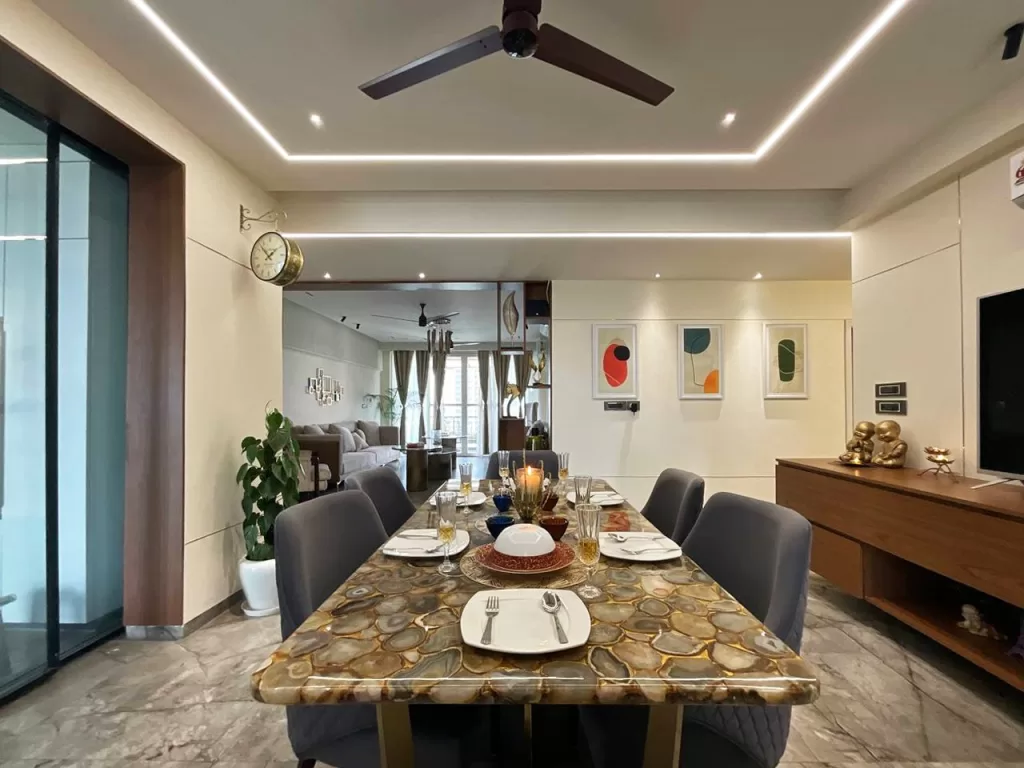 The lighting of the house is designed to add more grace and charm on the counters tops made of quartzes.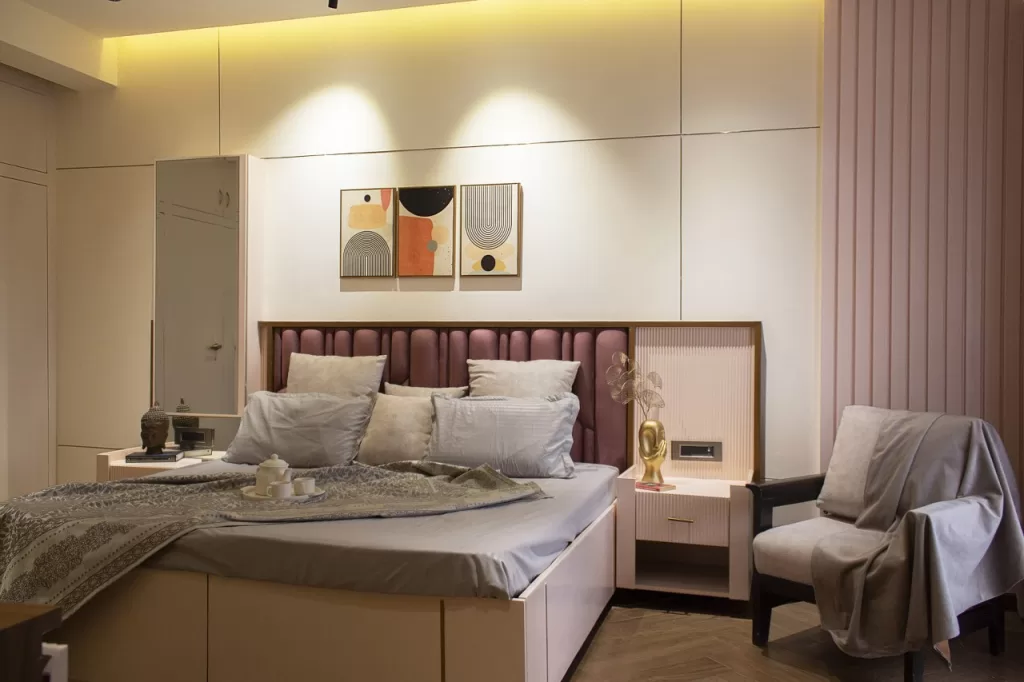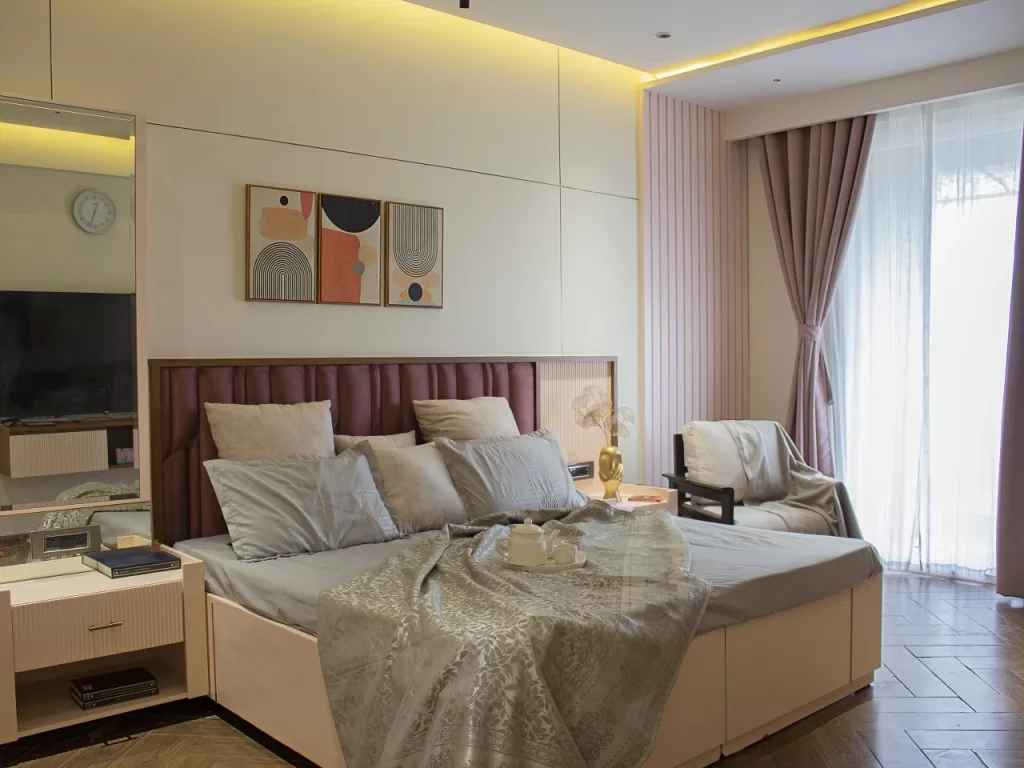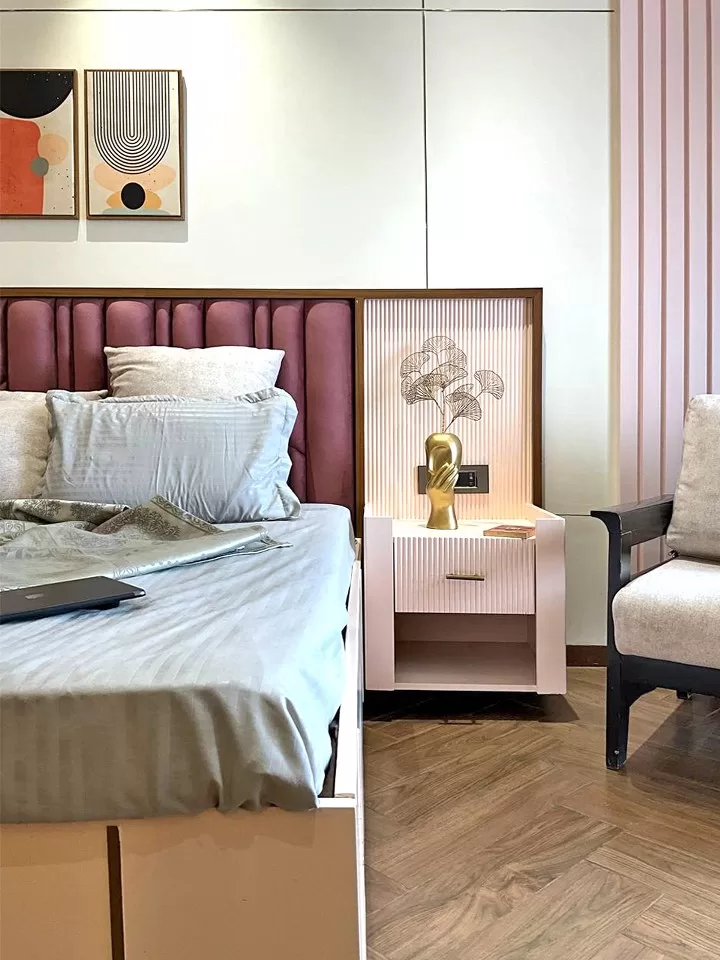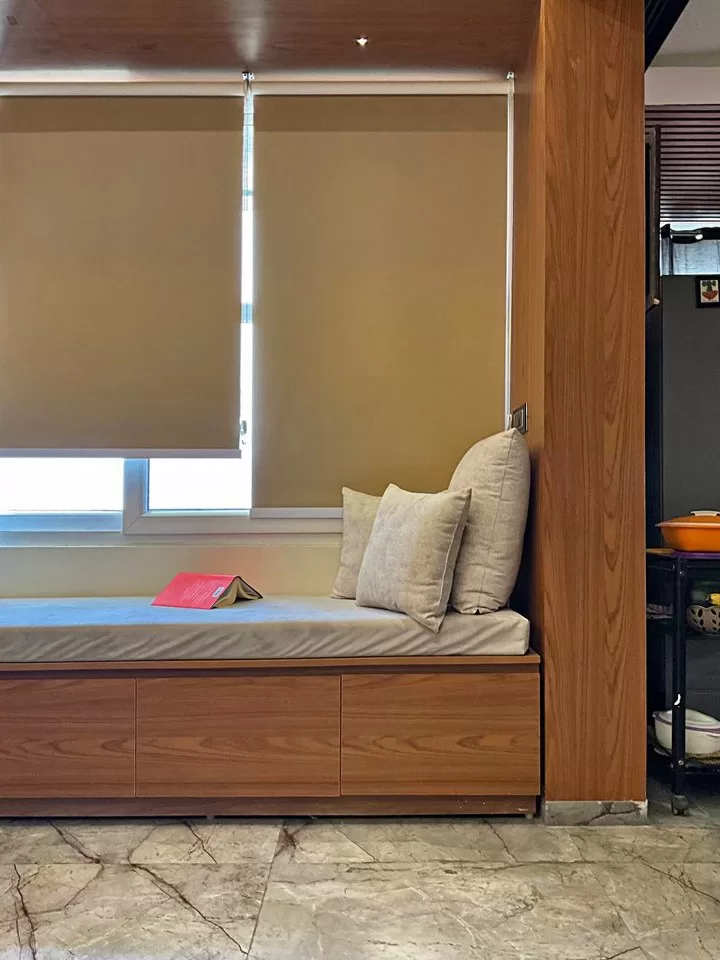 We have developed a cognitive design response to the client's needs be it tangible or intangible. We start with understanding of the basic aspect of how the client will utilise the space when provided with.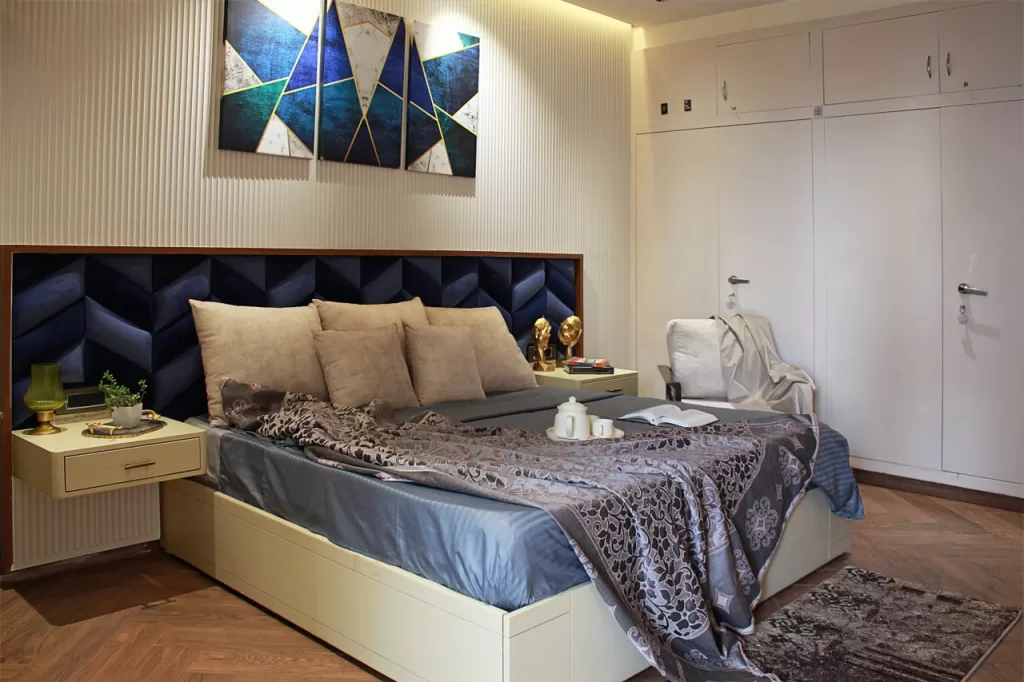 The iterations of sketches, models, conversations lead us to a tailor-made design which is Unique, functional and Provocative.
Fact File
Designed by: House Of Perrarus
Project Type: Residential Interior Design
Project Name: Parsvanath Panorama-T7-902
Location: T7-901, Parsvanath Panorama, Greater Noida
Year Built: 2022
Duration of the project: 8.5 months
Project Size: 3000 Sq.ft
Project Cost: 85-90 Lakhs
Principal Architect: Ar. Shashank Saxena
Team Design Credits: Siddhant Shrivastav, Palak Saxena & Priya Mistry
Photograph Courtesy: Urban Oeuvre
Products / Materials / Vendors: Finishes – GREENLAM LAMINETS / Wallcovering / Cladding – SAI HOME DECOR / Lighting – SANDHYA LIGHTS / Doors and Partitions – CORE HARDWARE / Sanitaryware – BAFIT Facade Systems – AIS WINDOWS / Windows – AIS WINDOWS / Furniture – ELLTOP FURNITURES / Flooring – KHAJARIYA TILES / Kitchen – RAEMS KITCHEN / Paint – ASIAN PAINTS / Artefacts – D DECOR Wallpaper – SAI HOME DÉCOR / Hardware – ADVANCE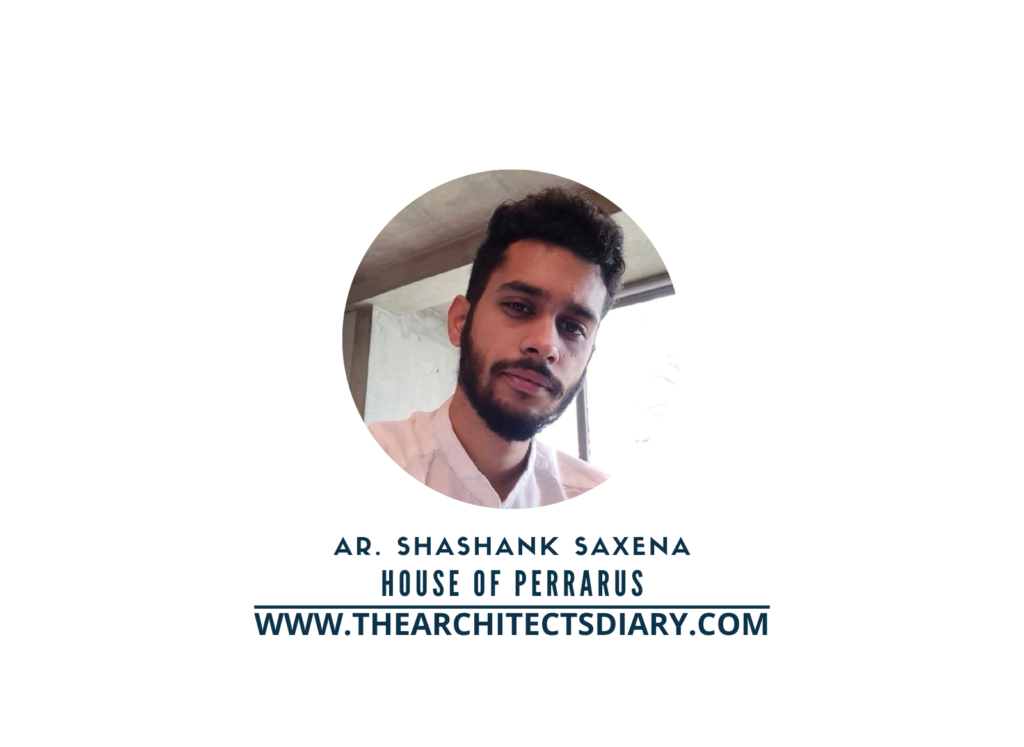 Firm's Instagram Link: House Of Perrarus
For Similar Projects >> Apartment Interior Design With Warm Earthy Palette Of Materials, Textures, And Colors
The post A 3000 sq. ft. House Situated in a Plush Society with Spectacular Farm Views | House Of Perrarus appeared first on The Architects Diary.