The right Sofa Colour Combination makes the space more spacious and welcoming. There is a wide range of light and dark sofa colour options in the market, which can be quite daunting. However, understanding the impact of light on colours and textures can simplify the task while deciding the Sofa Colour Combination For Your Living Room. Apparently, one must first decide whether they prefer a warm or cool colour. Thus, the colour depends on how the user defines their living room.
This list of Best Sofa Colour Combination is a guide for choosing the right palette for the interiors. Be it any style, Scandinavian or Earthy, there is always the perfect tone for your living space.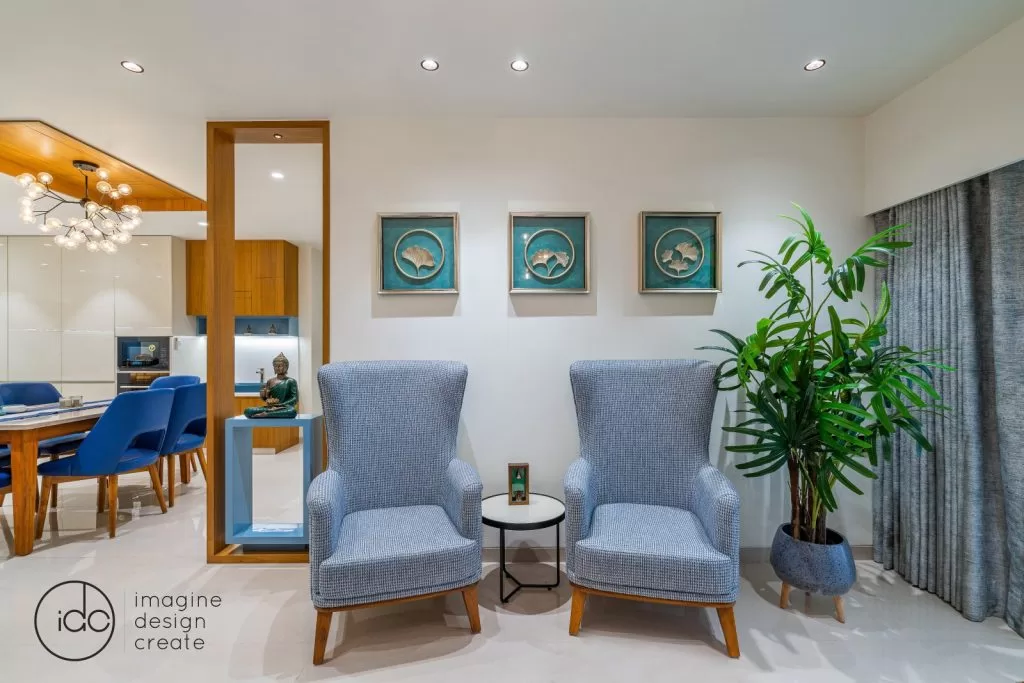 Light Sky Blue is a medium-light shade of cyan blue. This shade of grey has a cool tone and can be paired with a darker blue. It has a very cosy demeanour and has a calming effect on the mind. Indoor plants greatly suit this tone.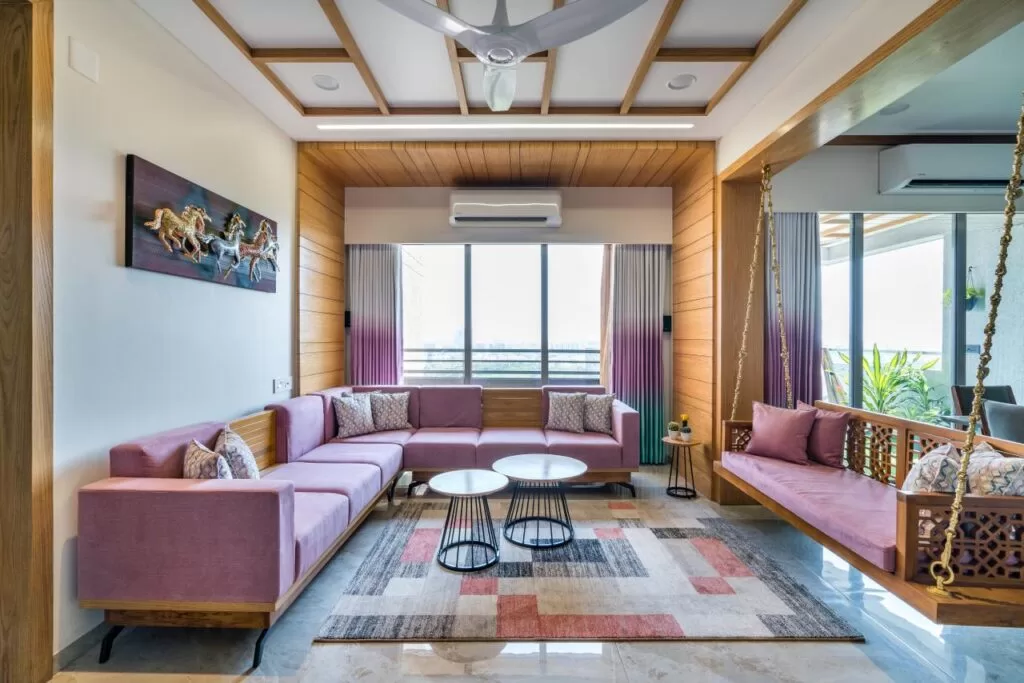 Belonging to the violet family, Maverick is a soft pale shade that also seems like a toned-down shade of pink. Since it is a warm colour, it goes well with light wood tones and white walls.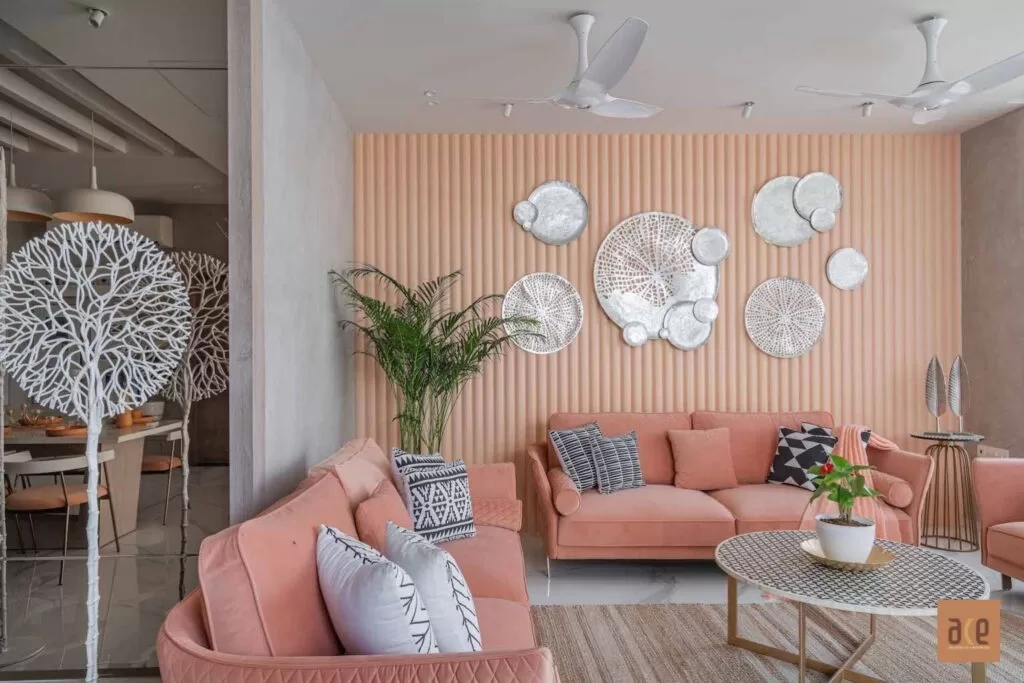 Petite Orchid is a type of Pastel Red with medium saturation and high brightness. It is a good backdrop for light-shaded elements. It has more tinges of orange and is brighter and lighter. Petite Orchid is a better alternative to bright pink and orange.
Squirrel is a warm colour that adds a royal touch to your space. It is a blend of brown and orange, thus complementing well with most colours. The shade can stand out with a lighter backdrop. The colour pairs well with a bright shade of red, orange, and brown.
Although it seems to look white under natural light, December Sky is an extremely light shade of cyan-grey. Due to its dull undertone, it doesn't highlight the dirt on it, making it a good maintenance-friendly choice.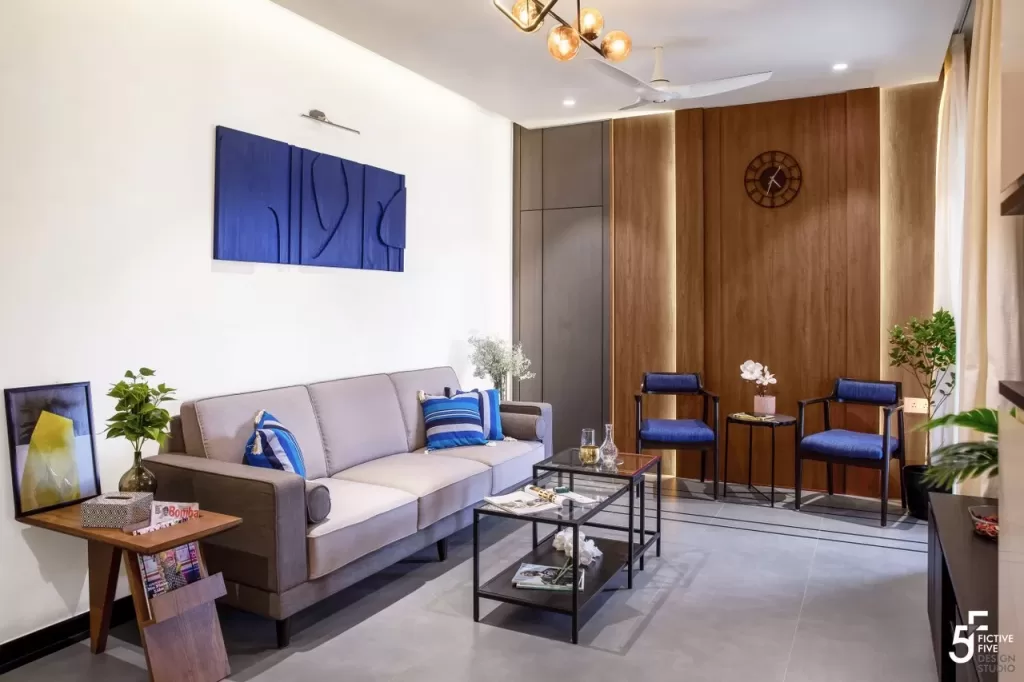 Chatelle is a warm, mild violet that associates itself with serenity. It goes well with both warm and cool colours. A white backdrop can make the colour stand out. Wood with smooth grains can add to the warmth of Chatelle.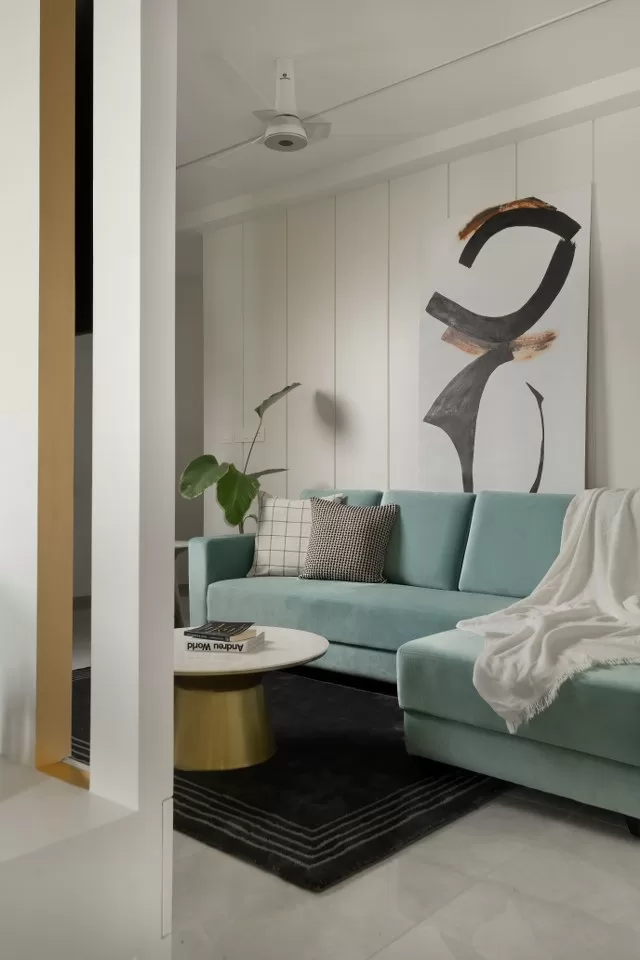 Periglacial Blue is an icy river blue colour with hints of green. It belongs to the Pastel Spring Green family and has a cool undertone. It goes well with indoor plants and the white fabric texture. Periglacial Blue has low saturation and high brightness.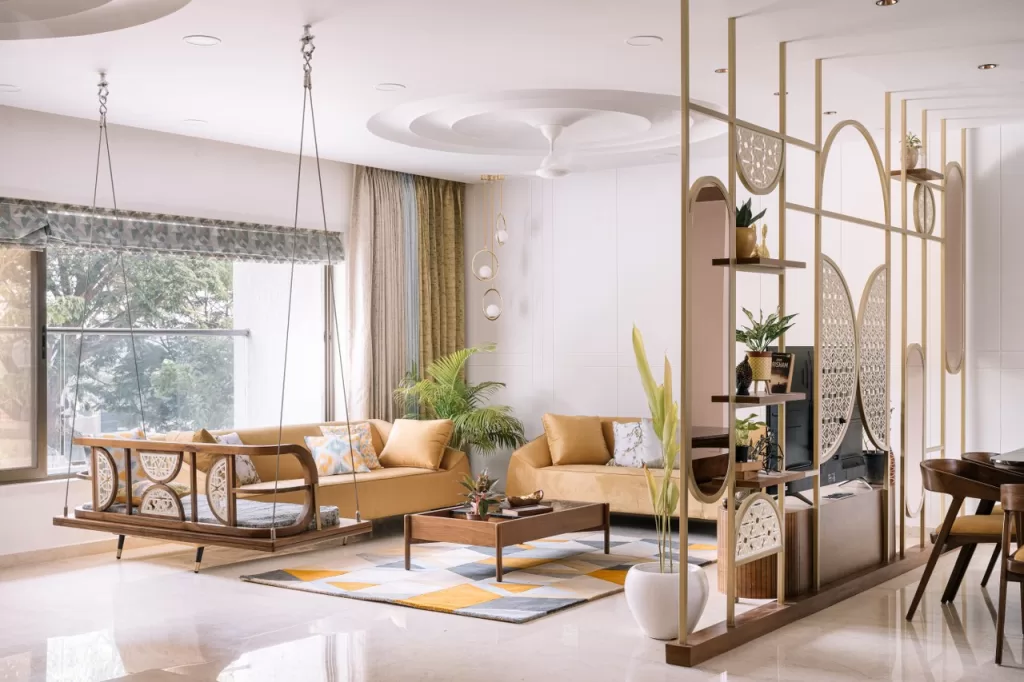 Burlywood is a medium-light shade of brown. It has a light mustard undertone and a lively vibe. It goes well with any shade of wood, but light-coloured is mostly preferable. Indoor plants and dark rugs are paired with this shade.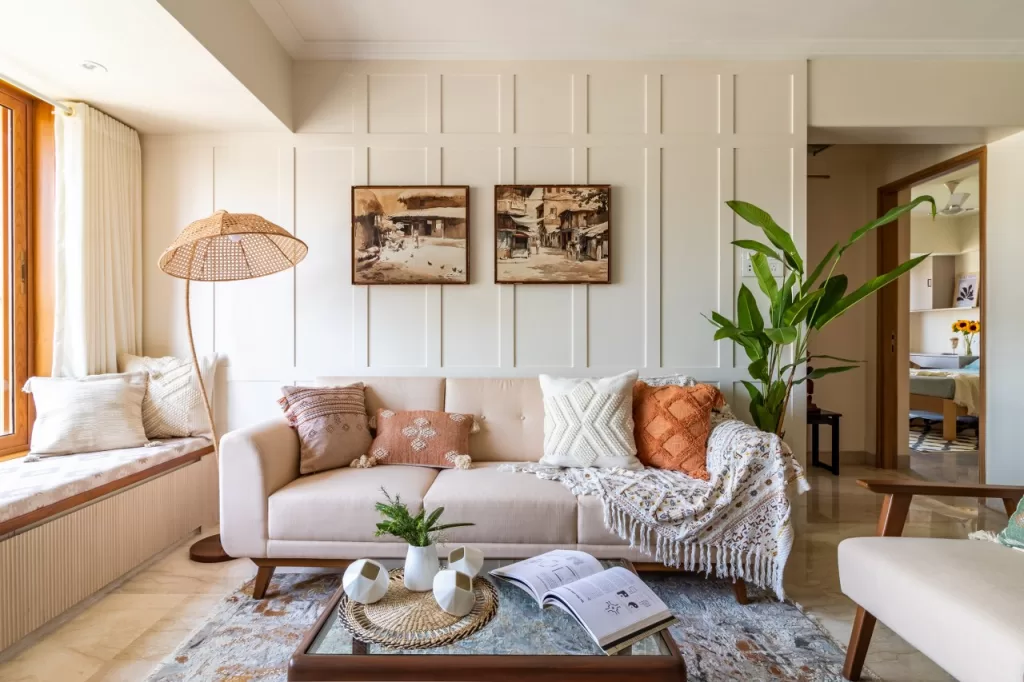 Wafer is a kind of warm, light orange that goes well with warm tones like orange, red, and brown. It goes well with indoor plants and the white fabric texture. Muted interiors and Scandinavian styles prefer this colour.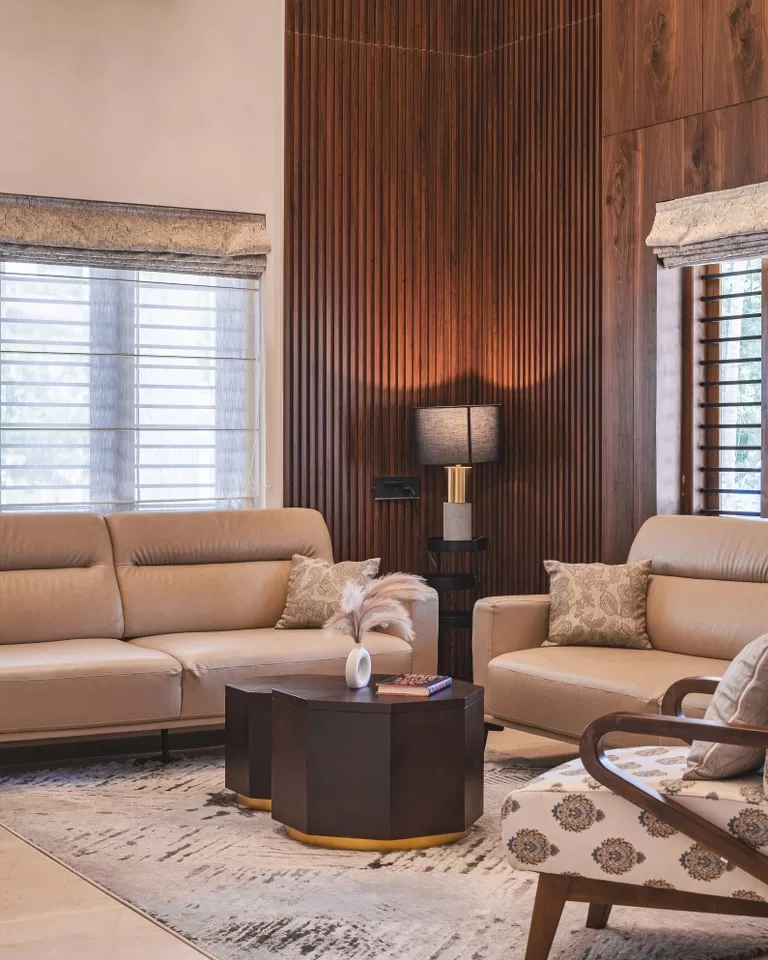 Brandy Rose is a light shade of pastel red that goes with any shade of veneer backdrop. It is an ideal canvas for textural experimentation and decor elements. Light and dark shades of brown and red are perfect for this tone.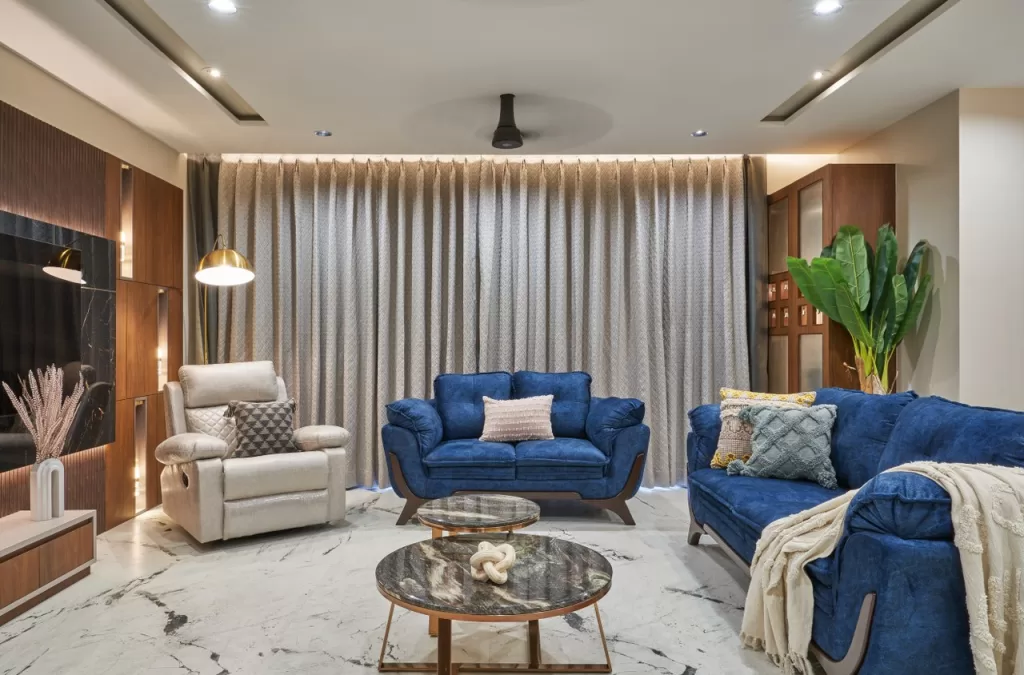 Royal Blue is a bold and deep blue colour that is a dark shade of cyan blue. It might seem like navy blue, except that it is lighter. This shade can create a striking contrast. It blends well with indoor plants due to its vivid undertone.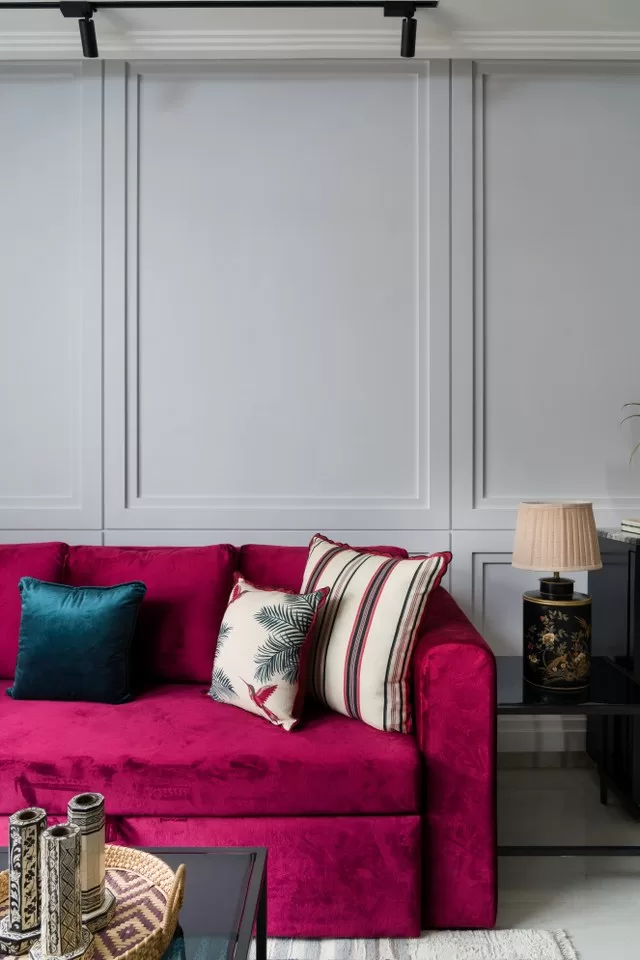 Jazzberry Jam is a medium-dark shade of magenta-pink. It is from the Crimson family and has a pink tinge to it. It is a popular alternative to the vibrant red colour that truly stands out with its brightness while giving off a royal aura.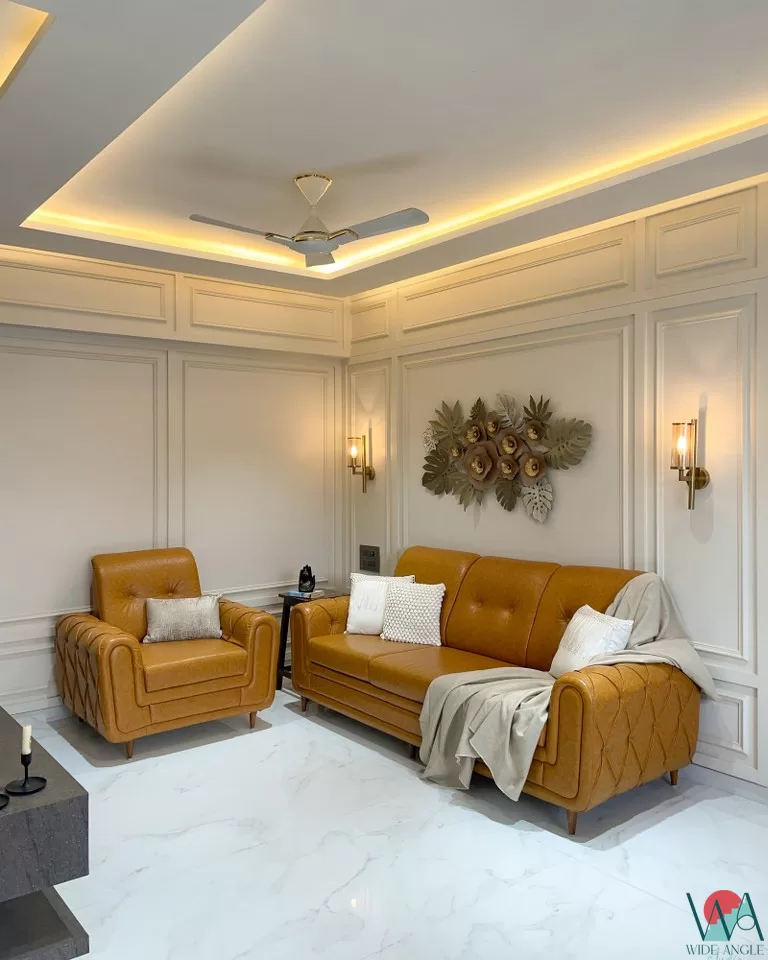 Golden Brown is a strong yellowish brown colour that is very close to mustard, except that it is darker. The colour is not metallic and is suitable for both fabric and leather couches. It goes well with light cushions and blends beautifully with dried plants and ferns.
Warm black is a shade of black that has subtle undertones of warm colours like brown, red, or orange. It has a softer, more inviting appearance compared to a pure, neutral black. The warmth in the colour can evoke feelings of cosiness, comfort, and familiarity.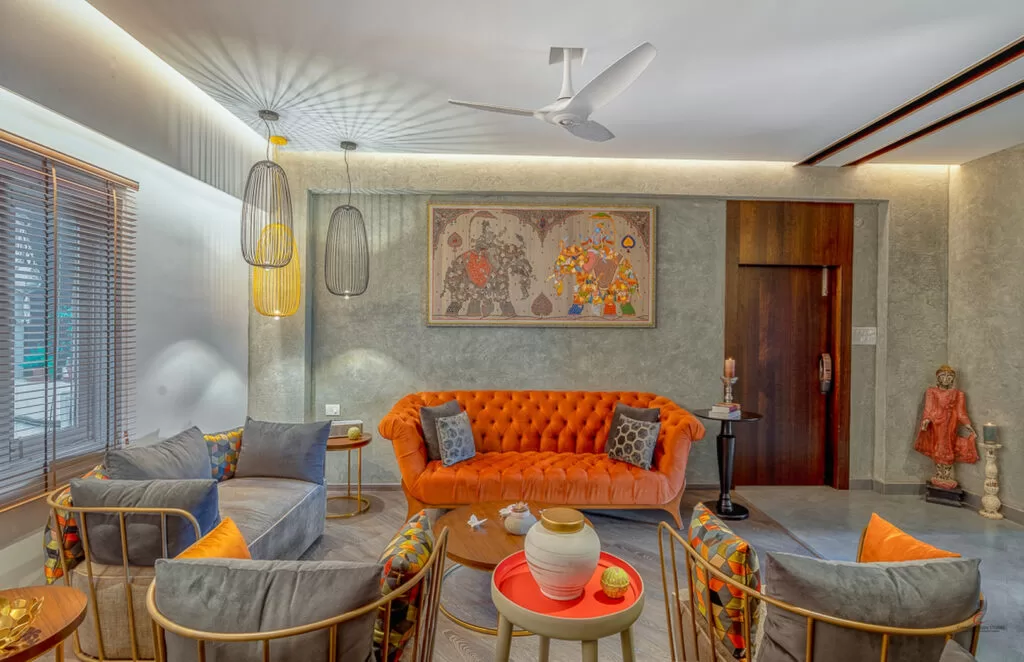 Tawny is a bright orange colour with a tinge of brown undertone. It is yet another way to create a striking contrast through the colour of the couch. Tawny is similar to burnt orange, with the exception of a milder brownish tone.
Viridian Green is a popular shade of bluish green seen everywhere, from contemporary art to comfortable couches. The word "Viridian" in Latin means vigorous, for its bright tones. When it comes to sofa fabric, this shade has a cooler tone due to its lower saturation.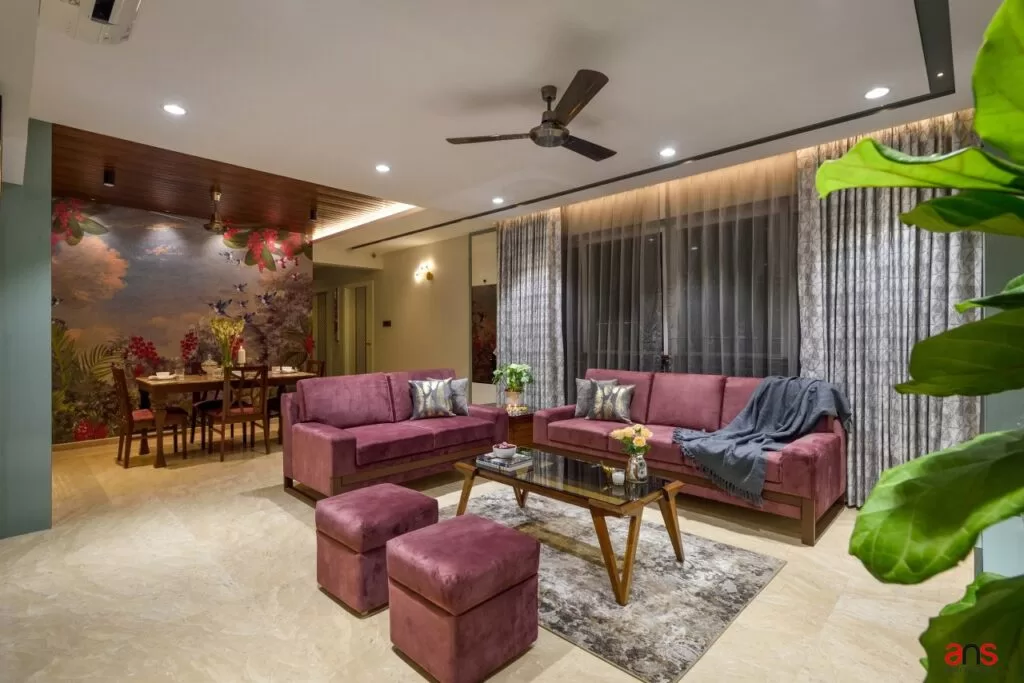 Vin Rouge is a saturated, light, warm rose colour. It is a less contrasting alternative to the strong red colour. The colour goes well with warm light and the saturated tones of fresh indoor plants without creating a glaring contrast.
Fire bush is a bright yellow colour with a slight orange undertone. It has high brightness and saturation but is not as bright as the primary yellow, which makes it suitable for couch fabric. Greenery and fire bush are a match made in heaven!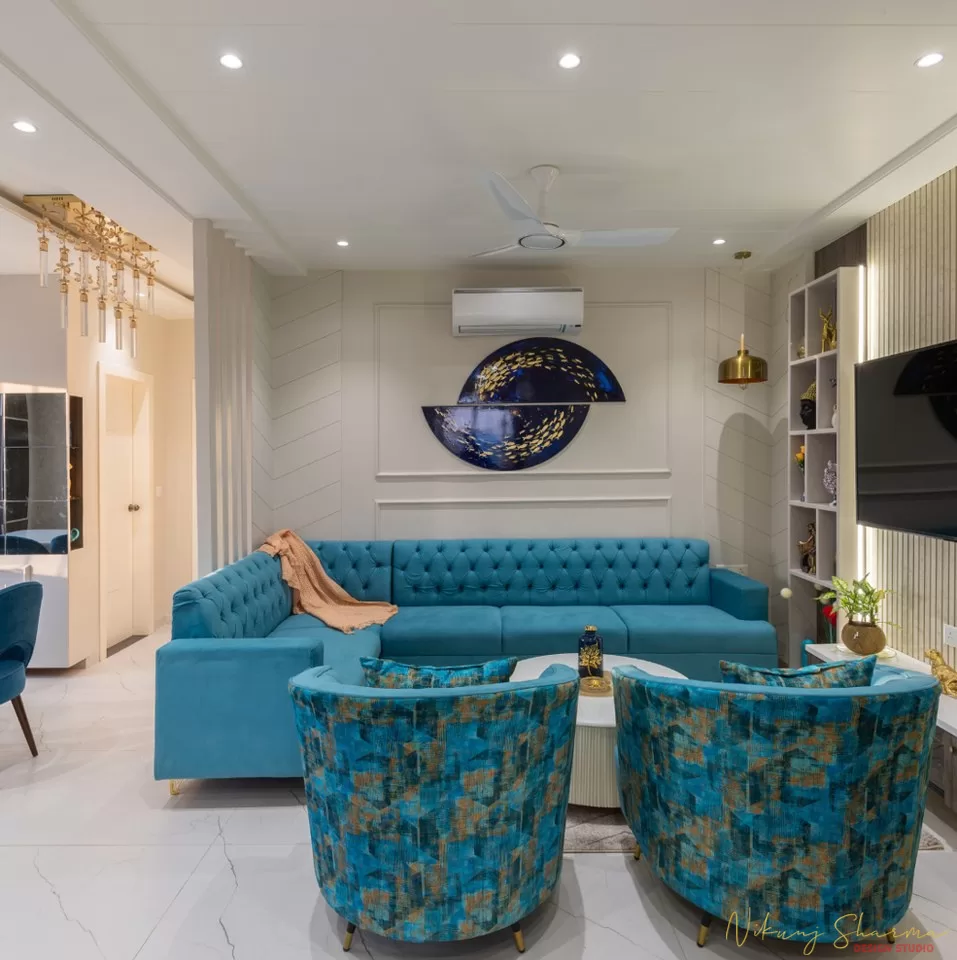 Teal Blue is a blue colour where the proportions of blue and green are close to equal. It is a popular choice to give a modern, luxurious touch to living space without losing the Indian essence. Metal accents are a popular choice with teal.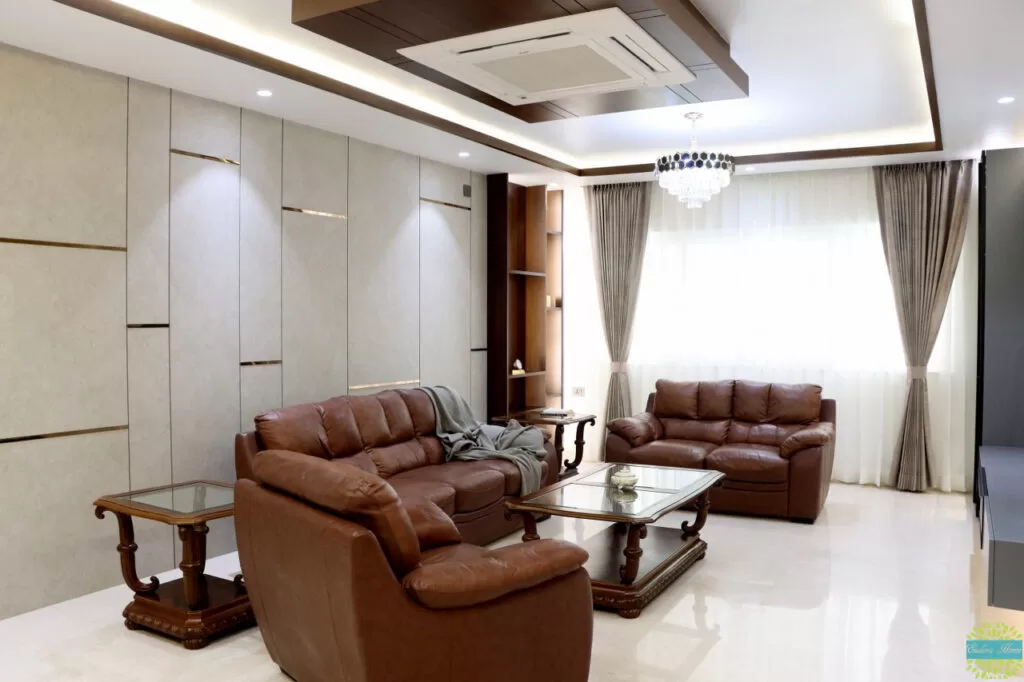 Chestnut Brown is a timeless shade of brown that never goes out of style. It is a medium-reddish shade of brown, whose tone is similar to the nut of a chestnut tree. Leather is a great choice for the couch material in this colour.
An important aspect to note is that choosing the right Sofa Colour Combination is dependent on various factors. For instance, the morning and evening sunlight are warmer due to a higher percentage of red light. As a result, the Sofa Colour Combination might look different at different times of the day. However, the general emotion in the user's mind for a colour is the same. While warm colours are upbeat, cool colours are relaxing. So, there is no right or wrong rule for which is the Best Sofa Colour Combination. What really matters is how it responds to its environment and the colours around it. Is it necessary to set the colour temperature using artificial lighting?
The post 20 Stylish Sofa Colour Combination To Elevate Your Space in 2024 appeared first on The Architects Diary.