AI Interior Design tools, plugins, and software are transforming the way designers conceptualise and execute their projects. This cutting-edge technology has introduced a myriad of innovative applications that enhance the creative process and streamline decision-making. As a result, these AI Interior Design tools ultimately lead to more personalised and efficient design solutions. From optimising spatial layouts to providing precise style recommendations, AI Interior Design tools have become an invaluable tool for designers. Virtual Reality (VR) and Augmented Reality (AR) technologies, driven by AI, are also adding a new dimension to design projects. Here are a few AI Interior Design tools that can come in handy for architects and interior designers.
1.AI Room Styles (Home Design Generation)
AI Room Styles quickly transform mere interior photographs into their preferred style from a wide range of styles and colours. Interior designers may simply choose from over 40 free renderings to remodel their homes and enhance their experience. The AI seamlessly blends varied colours, materials, and textures to achieve a harmonious and visually pleasing aesthetic. The best part is that users can try out the features before purchasing the product.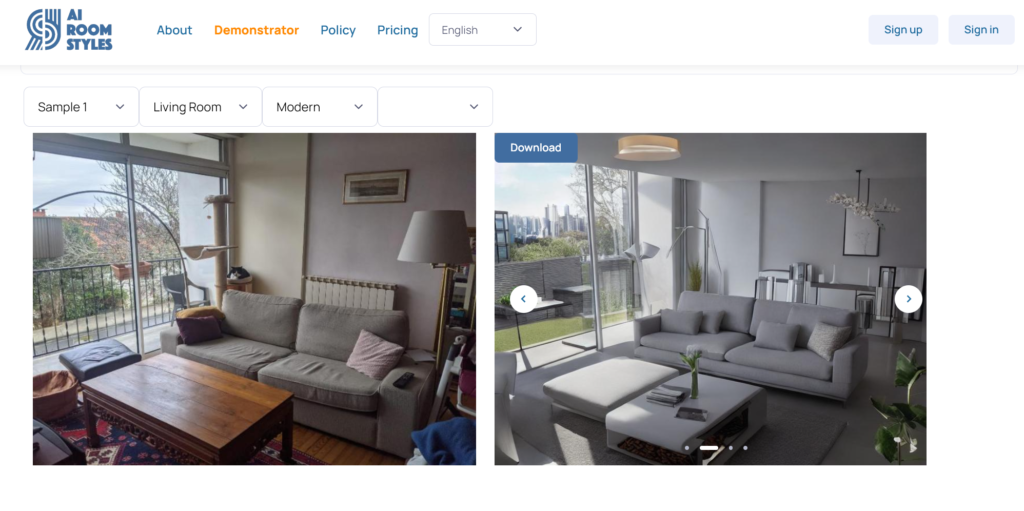 To know more visit: https://www.airoomstyles.com/
2.GetFloorPlan (2D and 3D Floor Plan Generator)
GetFloorPlan allows designers to generate 2D, 3D drawings, and 360° virtual tours of the final plan in less than a minute. Interior designers have the freedom to upload their sketches to GetFloorPlan and can do up to 1000 renders with high-quality materials. The user-friendly service offers a widget accessible on all devices, along with rotating, researching, and navigating tools. It is a time and money saver, according to most architects and interior designers.
To know more visit: https://getfloorplan.com/
3.Houzz Pro (Visual Match Tool)
Houzz Pro has an extensive database of real home designs that can make interior design less time-consuming. It is an all-in-one app that performs all complex tasks in a single user-friendly interface. It has an AI-powered virtual match tool that can help interior designers find the product that matches the reference. Houzz Pro offers a 30-day free trial that allows one to test the features before purchasing.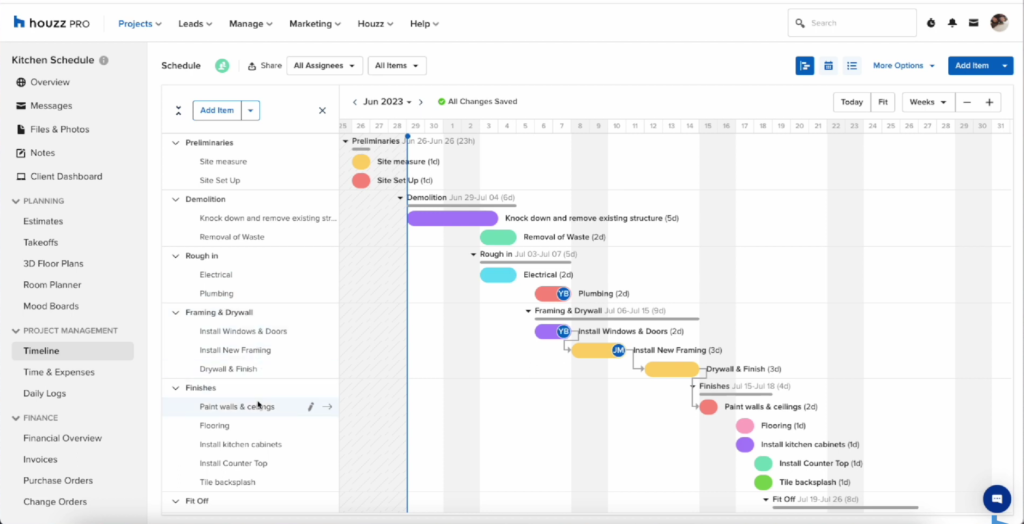 To know more visit: https://www.houzz.com/pro
4.Decorous: AI Home Makeovers (Interior Design Makeovers)
Decorous AI is an easy-to-use app for interior design that is compatible with both Android and iOS. It gives personalised trending suggestions for a room and can select from a wide range of colour palettes. Its user interface makes it easy to communicate with clients and helps to visualise better. It takes no time to produce the drawings and is easily downloadable with a free trial period.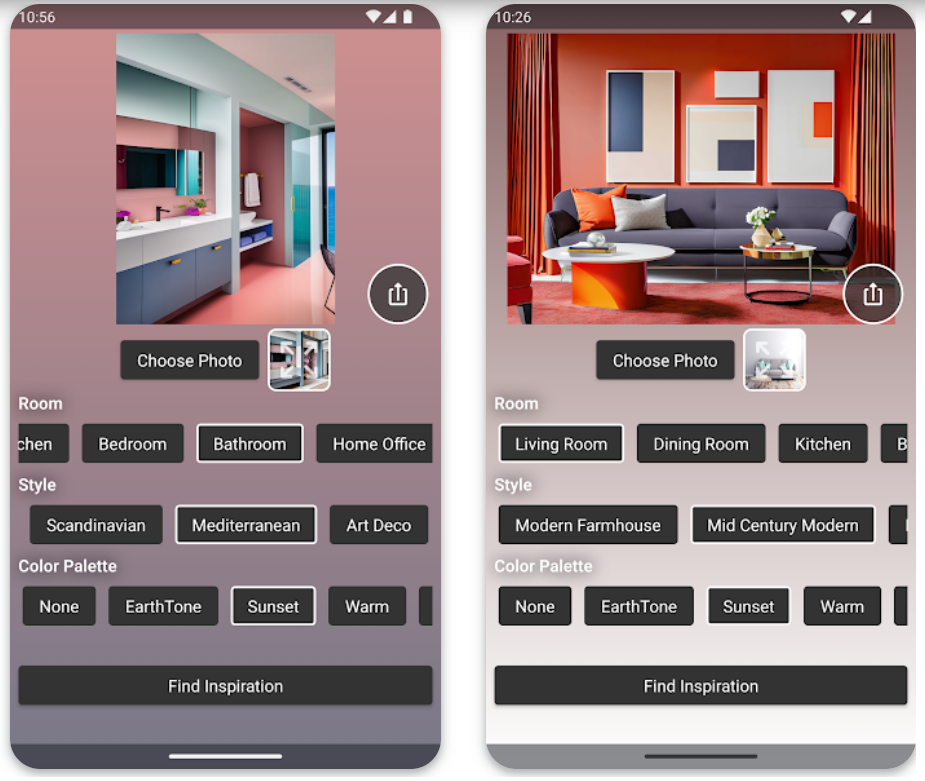 To know more visit: https://apps.apple.com/us/app/decorous-ai-home-makeovers/id1664988827
5.RoomDeco (Customisable Interior Design Styles and Themes)
RoomDeco AI allows an interior designer to produce professional interiors. It offers a plethora of trending interior styles, which include Bohemian, Scandinavian, Industrial, and so on. The styles are applicable to external spaces like gardens and nurseries too. The AI tool allows for selection from a wide range of colour and material libraries, with additional features such as adding a watermark and advanced quality settings.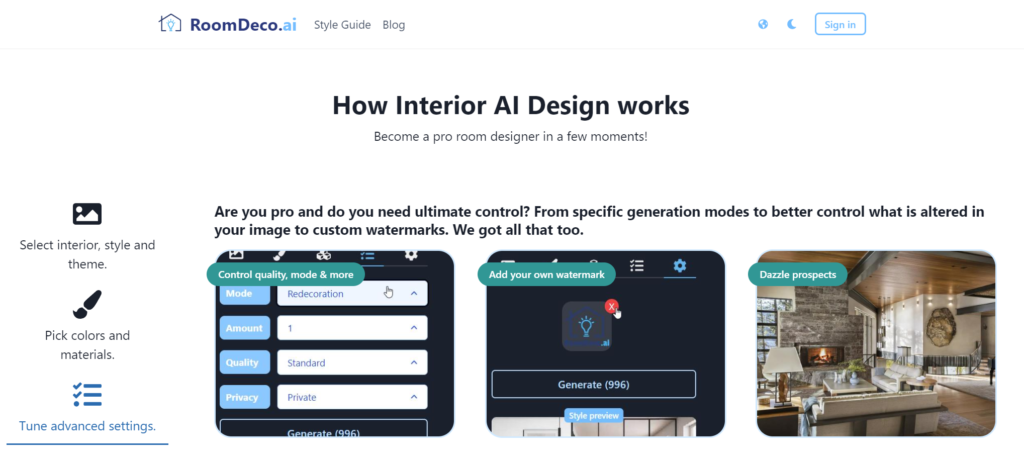 To know more visit: https://www.roomdeco.ai/
6.Colormind.io (Colour Scheme Tool
Colormind.io is the ultimate colour scheme generator that can help interior designers pick the right colours from reference images. It uses deep learning to find the right colours that go well in the colour palette, rather than the most represented colour. The algorithm can generate different results with every click in a semi-random manner. Colormind io updates the dataset on a daily basis, with new colour inspirations added every day.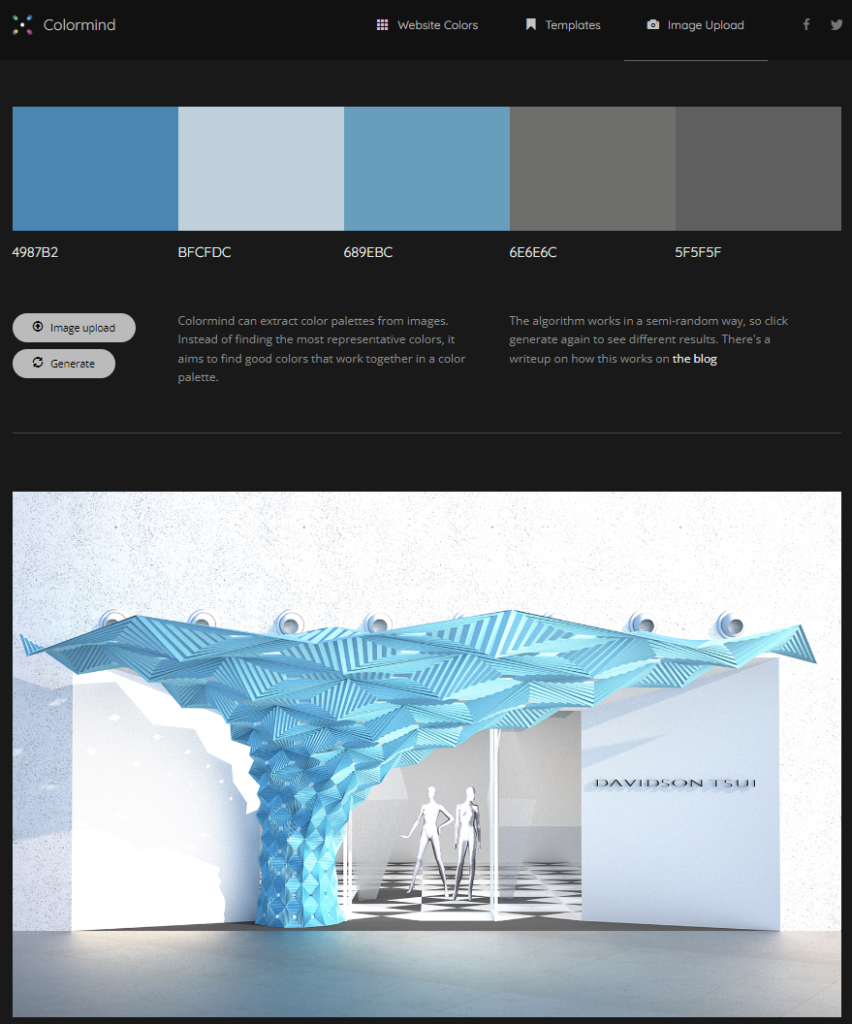 To know more visit: http://colormind.io/
7.FabricGenie (Curtains, Blinds, and Upholstery Library
FabricGenie is an AI tool by The Millshop Online, a curtain and upholstery fabric shop from Britain. It allows interior designers to customise designs with their wide range of print designs and fabric types, all free of charge. FabricGenie also provides a selection of upholstery and curtain supplies to further assist in the project's completion. It also allows one to make use of the tools and features, irrespective of the location.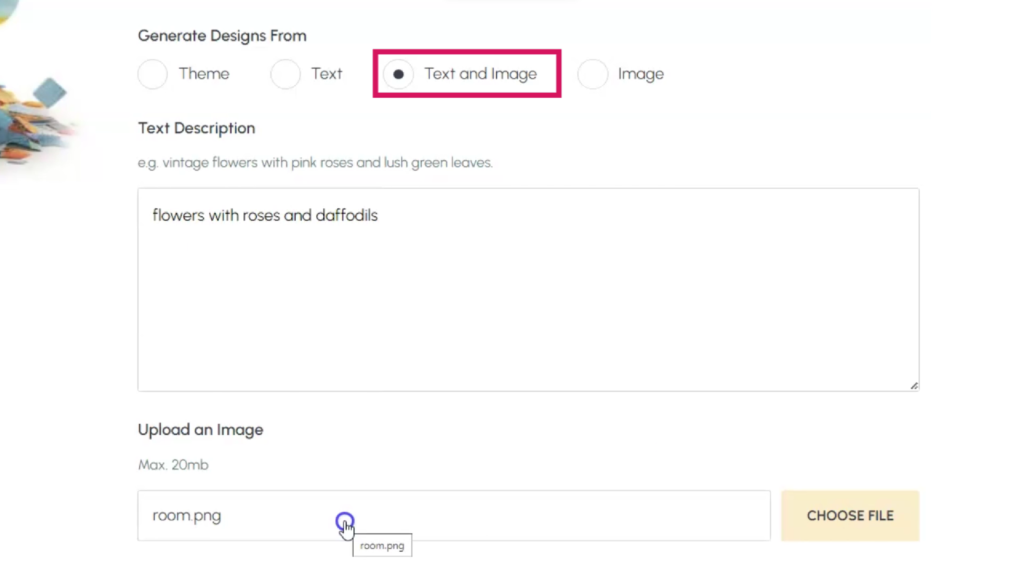 To know more visit: https://www.the-millshop-online.co.uk/pages/fabric-genie
8.Chaos Scans (Realistic Material Library
Chaos Scans is an AI tool by Chaos Group, the 3D rendering company that owns the rendering plug-in software V-Ray. It has a collection of perfectly scanned photorealistic materials, which would otherwise take hours to produce by hand. Chaos Scans is compatible with Corona and Vray, which allows flexibility to work across platforms. It can be done with a single drag and drop by using materials from the finest real-world producers.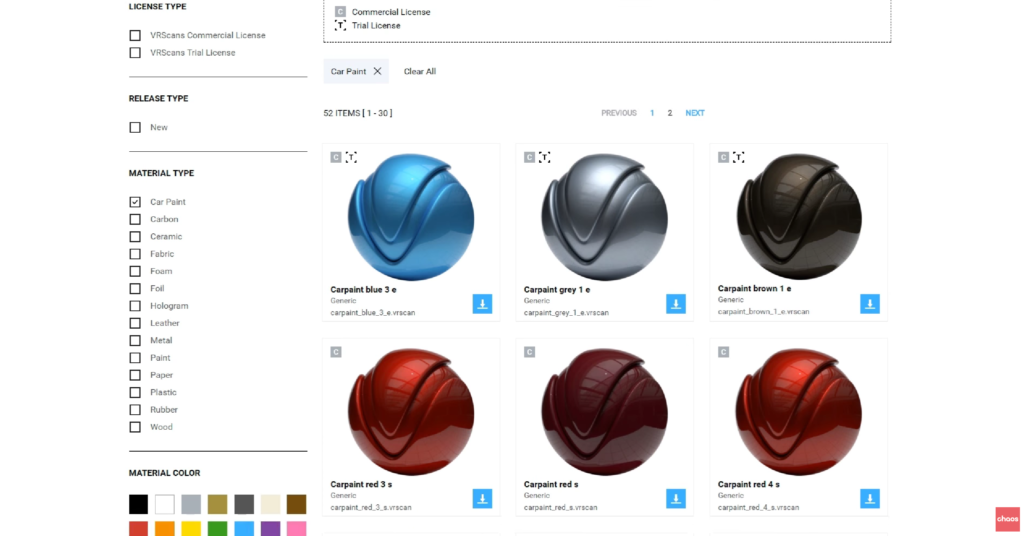 To know more visit: https://www.chaos.com/scans
9.WithPoly (3D Texture Generator)
Poly is a Generative AI tool that allows interior designers to create unlimited and pixel-perfect 3D textures and graphics from scratch. It is customisable and generates high-resolution and commercially licensed textures. The export of textures is available in most formats and provides unlimited cloud material storage. It is possible to collaborate and explore unlimited colour palettes and styles. The premium feature is much faster, and Poly is adding new features constantly.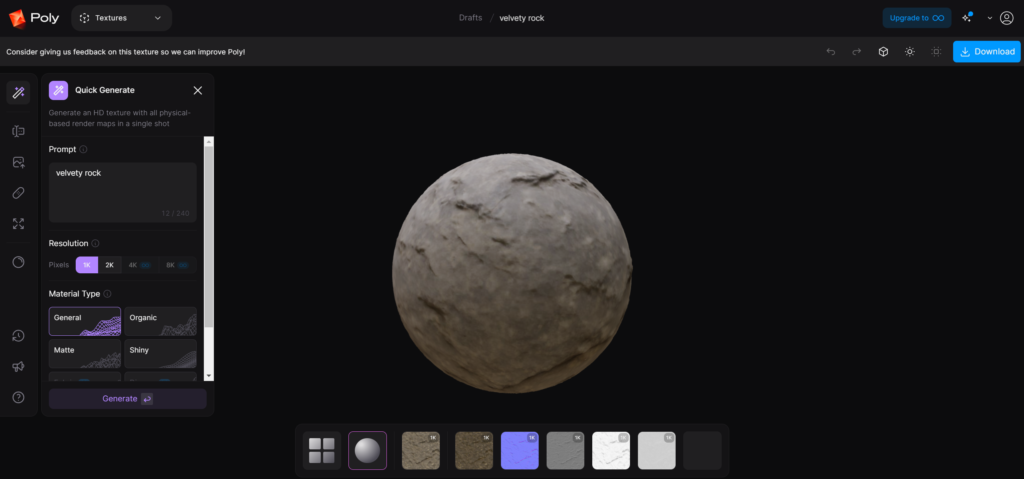 To know more visit: https://withpoly.com/browse/textures
10.WGSN (Trend Forecasting Platform)
Worth Global Style Network (WGSN) is an AI-powered online service that offers the latest trends, analysis, and research related to design. Its data-driven insights are powerful enough to predict trends, which will help designers stay on top of the game. It is done through consumer insight, product design direction, and trading strategies, which can maximise sales. WGSN has a 90%+ forecasting accuracy based on global expert-generated data.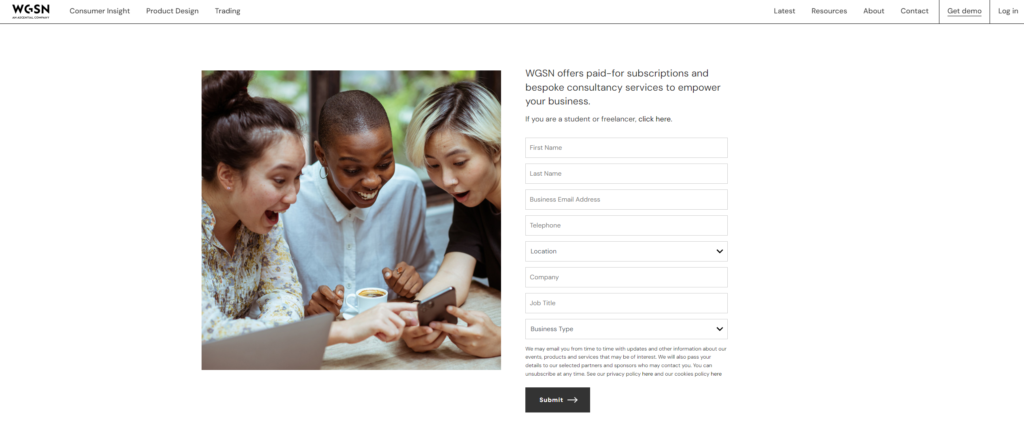 To know more visit: https://www.wgsn.com/en
11.Paintit (Moodboard Generator for Interior Design
Paintit is an AI that assists interior designers to generate personalised and simple mood boards within minutes. Its user-friendly interface allows for the generation of visual representations through specifications that tailor to the needs of the client. Paintit also provides recently designed visualisations in the form of a gallery, which further helps to spark imagination. The tool also provides assistance to those who require help from design professionals who can help make visualisations efficient.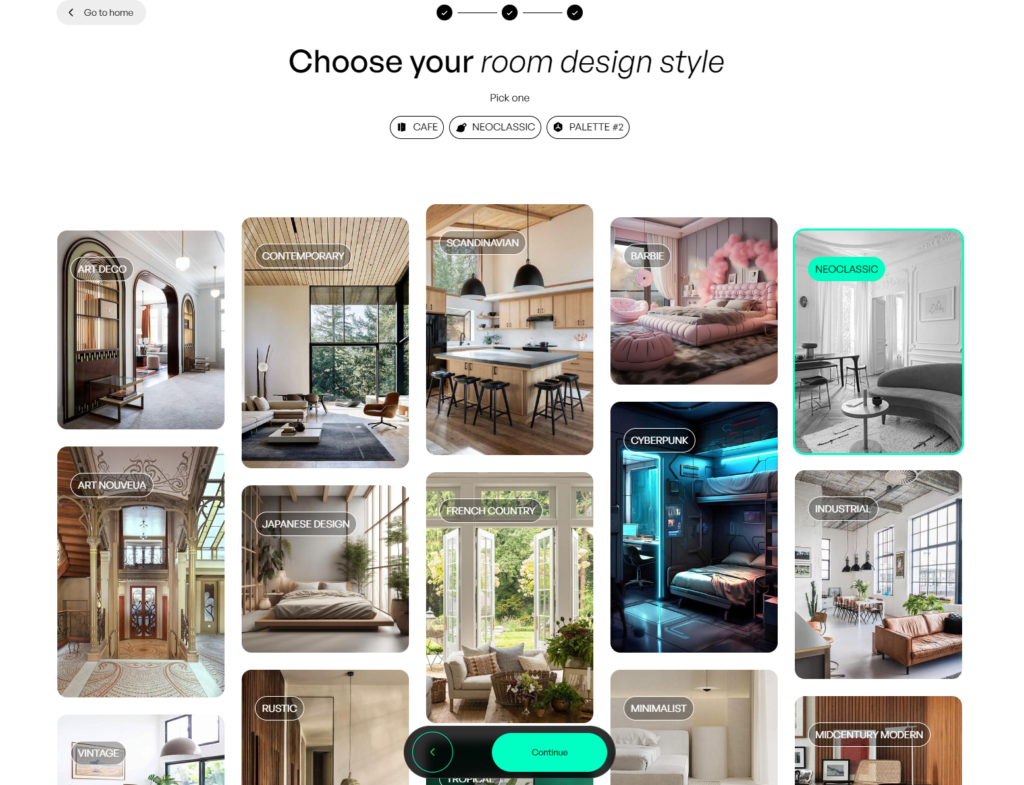 To know more visit: https://paintit.ai/interior-ai/
12.IrisVR (VR Tool for Interior Design Presentations)
IrisVR is a virtual reality (VR) tool specifically for architects and interior designers to visualise 3D model presentations. It allows easy import of 3D models in Navisworks, Revit, Rhino, SketchUp, FBX, and OBJ formats into the platform. Interior designers can communicate their designs with better clarity through immersive walkthroughs. It optimises for low latency, high frame rates, and easy navigation in VR. Head-mounted displays supported by IrisVR are Oculus Rift, Meta Quest 2, HTC Vive, and Windows MR.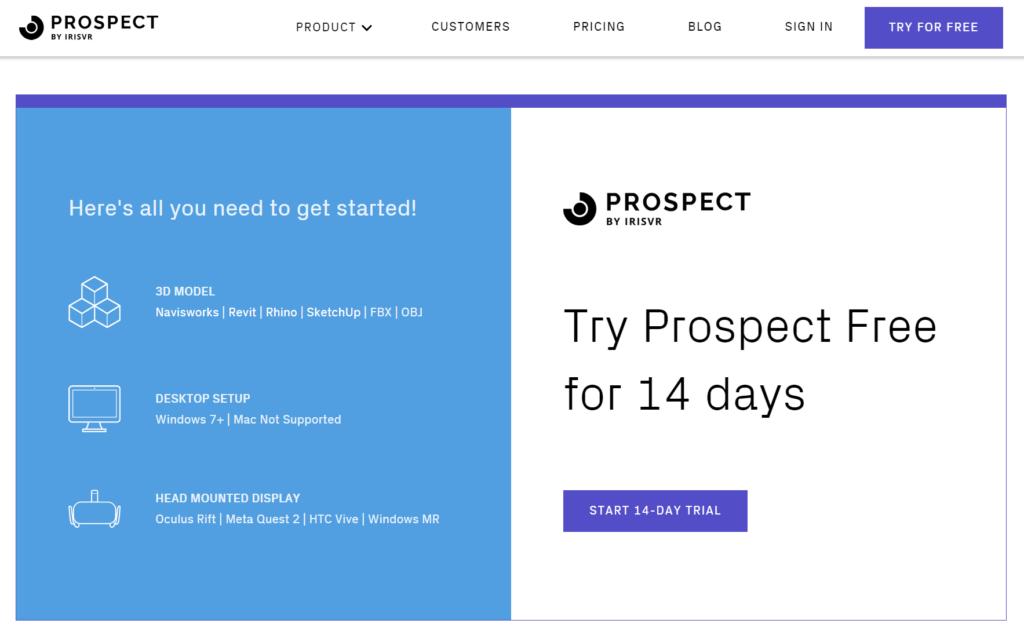 To know more visit: https://irisvr.com/
13.DreamStaging.AI (Virtual Staging Solution)
DreamStaging is the ultimate virtual staging solution that can revolutionise both the real estate and interior design industries. With the help of artificial intelligence, DreamStaging unlocks unlimited design possibilities and furniture interior variations. With a simple upload of an empty room, it will produce dozens of variations in minutes. It eliminates the need for time-consuming processes and suggests a wide range of interior styles.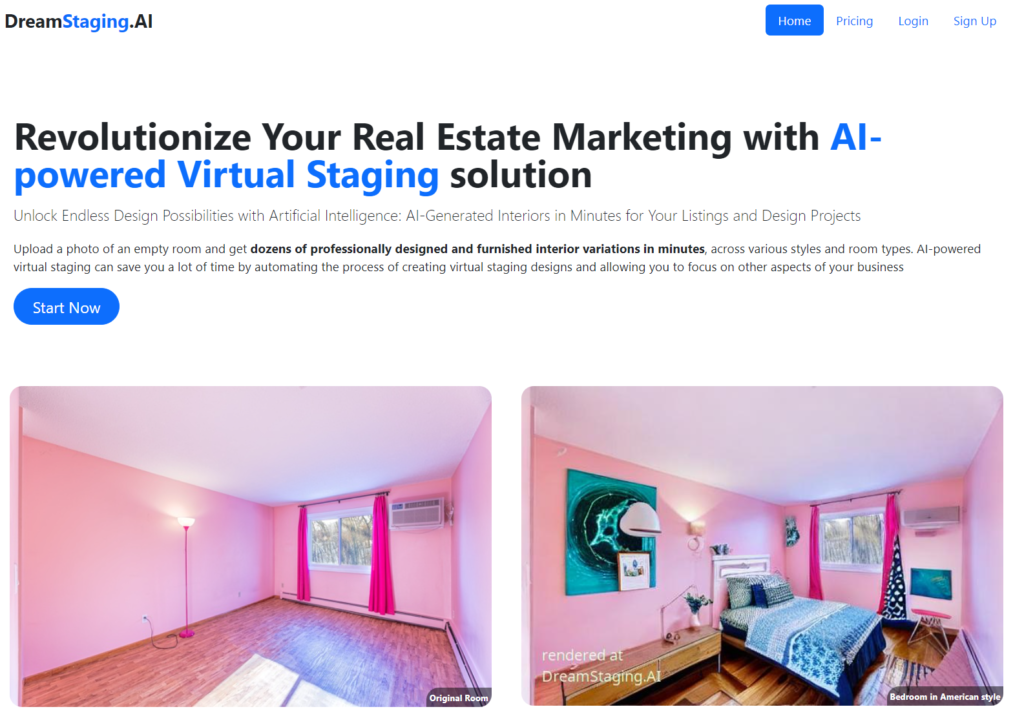 To know more visit: https://dreamstaging.ai/
14.Decorify (Shoppable Decor and Visualisation)
Decorify is a Generative AI-based application of Home Interior Design Destination Wayfair. It helps interior designers to reimagine a room and allows experimentation with various design options. It generates photorealistic images with shoppable furniture and decor. By uploading an image of their own space and prompting the system, Decorify redesigns to reflect the requested look and feel.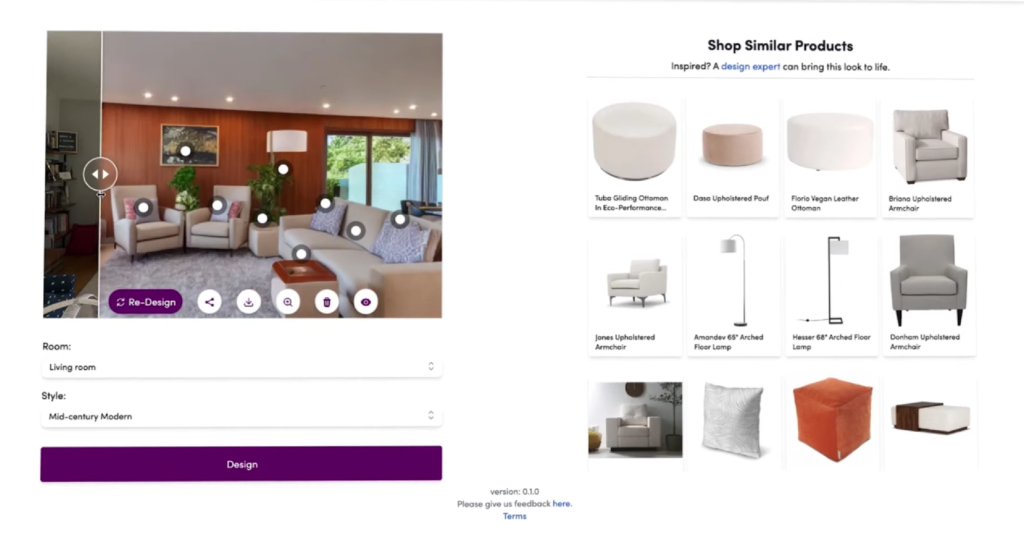 To know more visit: https://investor.wayfair.com/
15.Coated (3D Interior Design Concepts)
Coated 3D is an AI-powered tool that produces personalised and professional interior design solutions. The visualisation of the design concepts can be done in 3D, allowing interior designers to view them from multiple perspectives before finalising. The software also creates a shopping list, which includes all the necessary products to execute the design, from branding to cost. The beta version allows users to test the tool before committing to a subscription.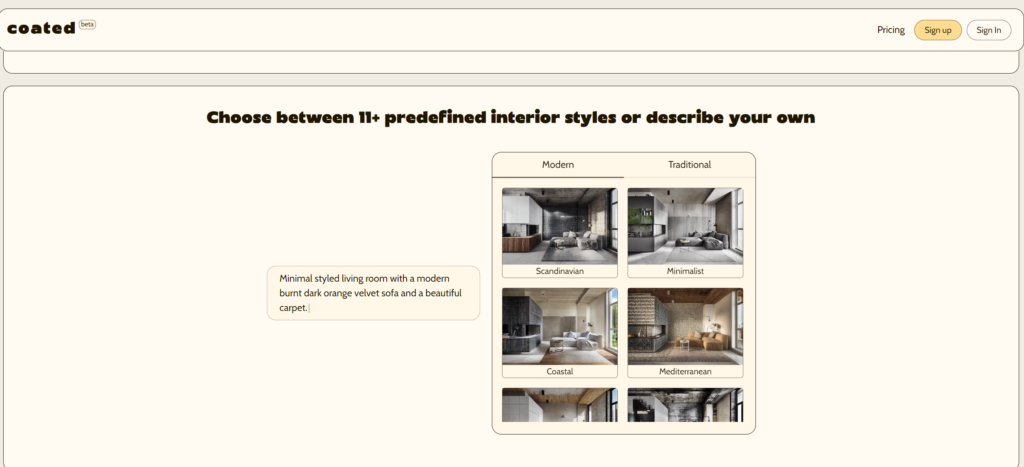 To know more visit: https://coated.ai/
16.NeighborBriteVision (Landscape Design Visualisation)
NeighborBriteVision is one of the few AI tools that allow interior designers to design, visualise, and experiment with landscapes. It comes in three different styles based on climatic conditions: Modern (minimal planting), Cottage (tropical plants), and Desert (drought-resistant plants). NeighborBriteVision is convenient and user-friendly, where interior designers can access it directly through a browser with no additional downloads required.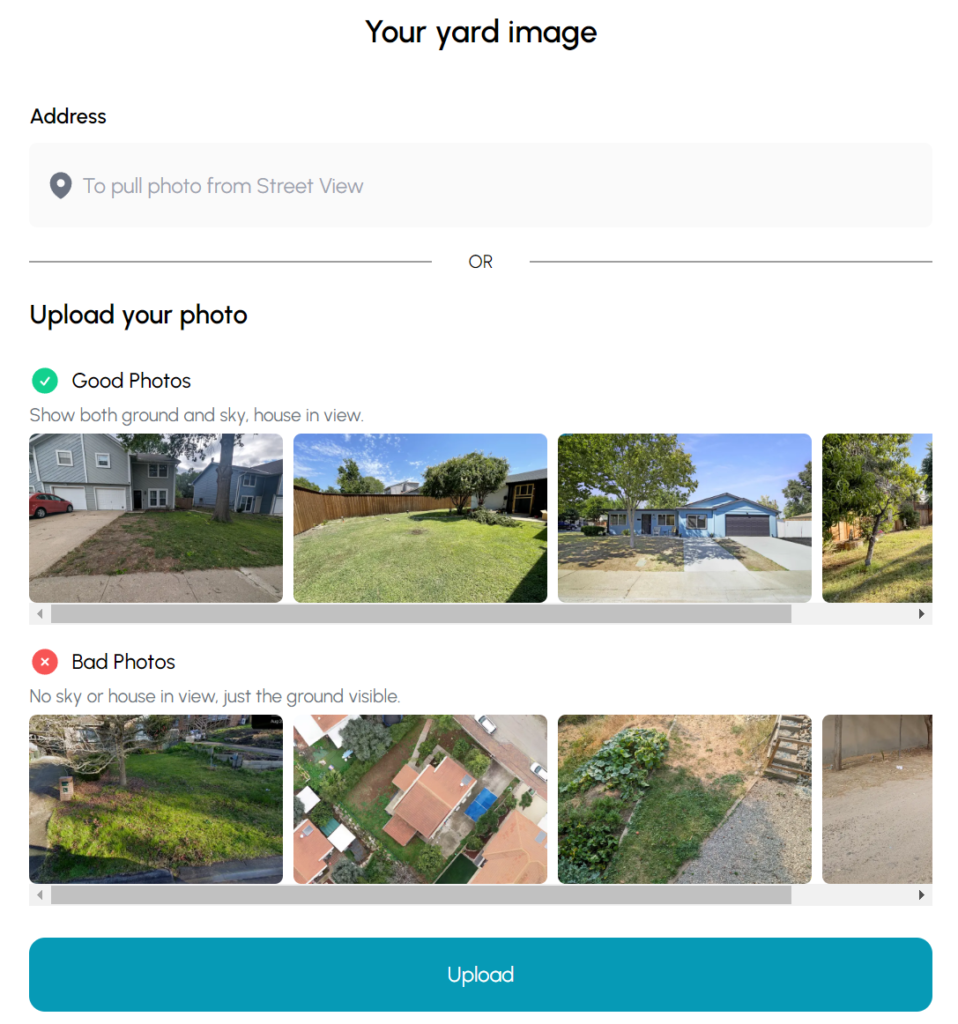 To know more visit: https://neighborbrite.com/
17.Imagen AI (Photo Editing Assistant)
Imagen is an AI-powered photo editing tool by Adobe Lightroom. The algorithm understands personal style, making it a time saver for interior designers and photographers. Imagen allows adjustment of parameters and also creates a unique profile based on the style of editing. It also offers editable profiles of industry-leading photographers to edit a photo in their style. Imagen cuts the work time by up to 96%, making it a fast and affordable option.
To know more visit: https://imagen-ai.com/?v=0j
18.DoMyShoot (Product Photography)
Do My Shoot is an AI tool that provides studio-quality product photography for e-commerce sellers free of charge. It has a highly streamlined process that reduces the manual labour involved in product photography. It provides high-quality photographs and aims to enhance the visual appeal of products to be sold on Amazon and Shopify. DoMyShoot can quickly remove image backgrounds, retouch, and colour-correct photos.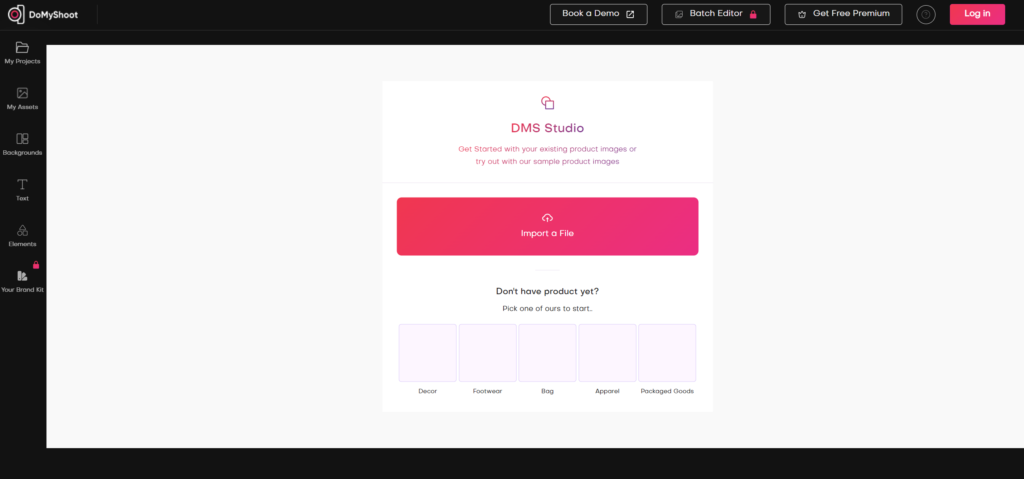 To know more visit: https://www.domyshoot.com/
19.EnergyPlus (Energy Simulation Software)
EnergyPlus is a building simulation AI tool to model water and energy consumption, i.e., heating and cooling, ventilation, lighting, etc. It is free, open-source, and cross-platform software that runs on the Windows, Mac OS X, and Linux operating systems. EnergyPlus enables interior designers to explore different HVAC and lighting strategies and make informed decisions to minimise energy consumption. It can create simulations of electricity consumption and produce reports such as visual comfort on an annual to hourly basis.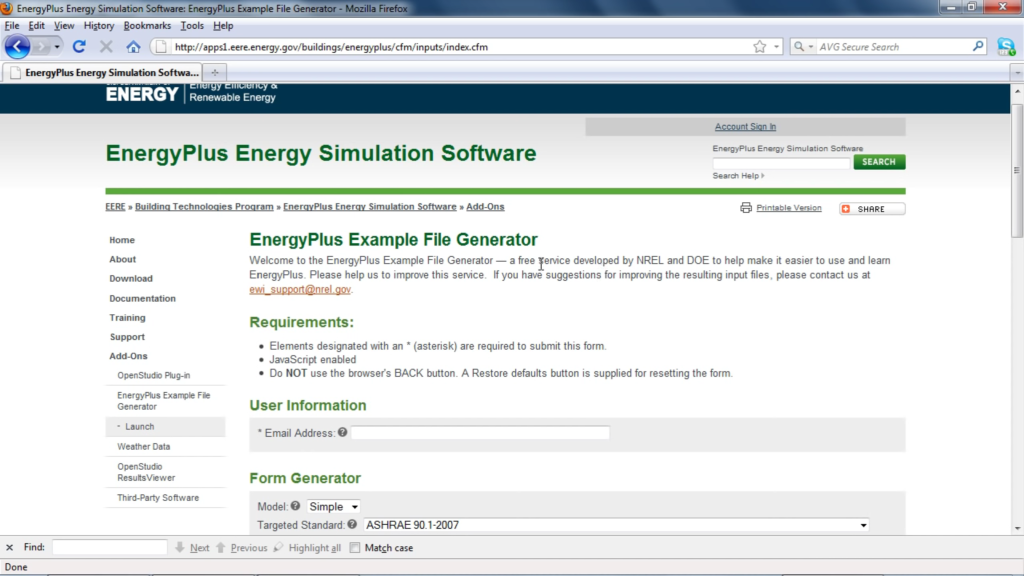 To know more visit: https://energyplus.net/
20.Trello (Project Management Tool)
Trello is a project management AI tool that can help interior designers track deadlines, budgets, and other essential details. It brings all the tasks, teammates, and tools together. Trello integrates seamlessly with AI-powered chatbots like ChatGPT to enhance project management capabilities. Interior designers can hit deadlines with the timeline view and schedule upcoming tasks in the calendar view. The visual layout is very simple and powerful and gives a clear view of the task status.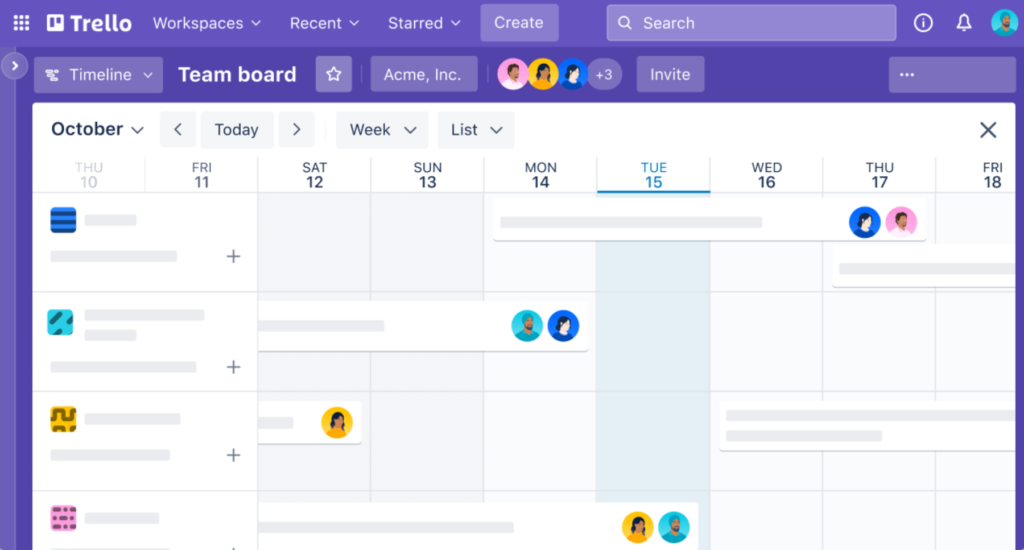 To know more visit: https://trello.com/home
Harnessing the power of the algorithms of AI interior Design tools provides highly personalised and efficient solutions to their clients. However, while AI Interior Design tools provide invaluable support, the unique perspective and creative touch of a skilled designer are irreplaceable. Rather, it can serve as a powerful ally, enhancing the designer's capabilities and elevating the overall quality of design projects. As the symbiotic relationship between AI and interior design continues to flourish, we can anticipate an exciting future for the field.
The post 20 Most Promising AI Interior Design Tools Of 2023 appeared first on The Architects Diary.