Architecture Events taking place on online platforms are becoming more relevant in today's context. Events such as virtual summits, conferences, and workshops are a gateway for architects to delve into the design world. Architecture Events bring together experts, business leaders, and speakers to initiate conversations on pressing issues in the AEC industry.
Since the COVID Pandemic, most prefer to be part of engaging conversations in the comfort of their homes. Through Architecture Events, networking with eminent architects from across the globe becomes easier, who otherwise would have been impossible to meet. It also allows the cultural exchange of ideas, which would not have been possible at offline events. Let us look at the best virtual Architecture Events around the world.
1.Indian Interior Design and Architecture Summit (IIDA) – The Architect's Diary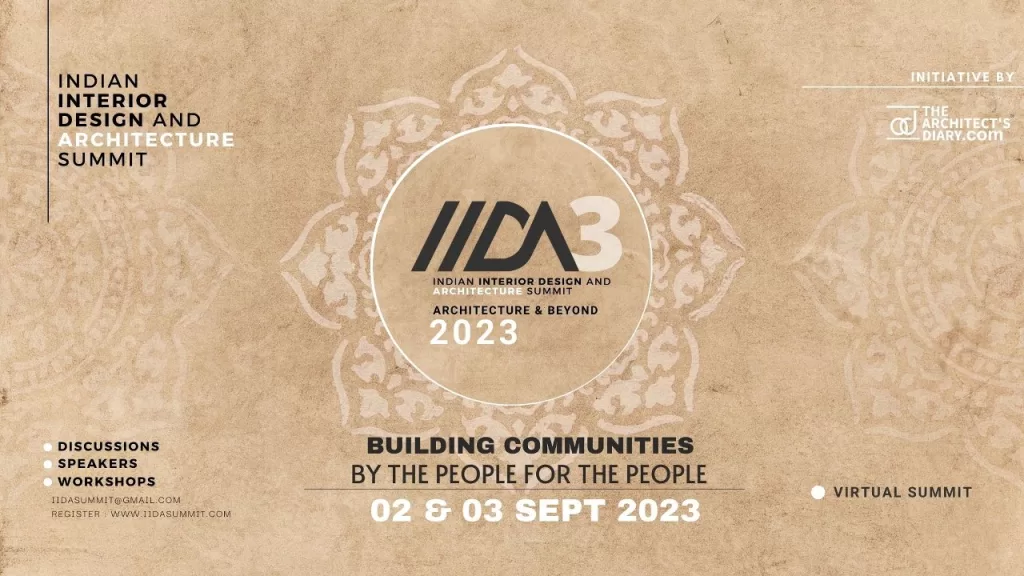 The Indian Interior Design and Architecture Summit is an annual virtual summit that addresses the Architecture and Interior Design Fraternity. It is a highly anticipated architecture event organised by The Architect's Diary, India's Most Visited Architecture Website. IIDA is a confluence of great minds, stretching the real dimension by addressing the industry's present and future. It seeks to foster a stronger sense of unity while offering a knowledge-packed architecture event.
Launched in 2021, IIDA catered to more than a thousand attendees from across the globe through an immersive online venue. Within a short time frame, more than 20 speakers expressed their views on design through technology and the future of architecture.
IIDA Summit 3.0: Building Communities By The People, For The People
IIDA Summit 3.0 will take place on September 2-3, which will focus on the power of community-centric architecture. From the urban master plan to architectural film-making, an exploration of the community's involvement will be done through workshops and panel discussions.
Since IIDA is happening this year, it is a great opportunity for architects and interior designers to be part of the immersive experience.
For Early-Bird Registration, Click Here
2.Architecture, Design & More (ADM) – AnimationXpress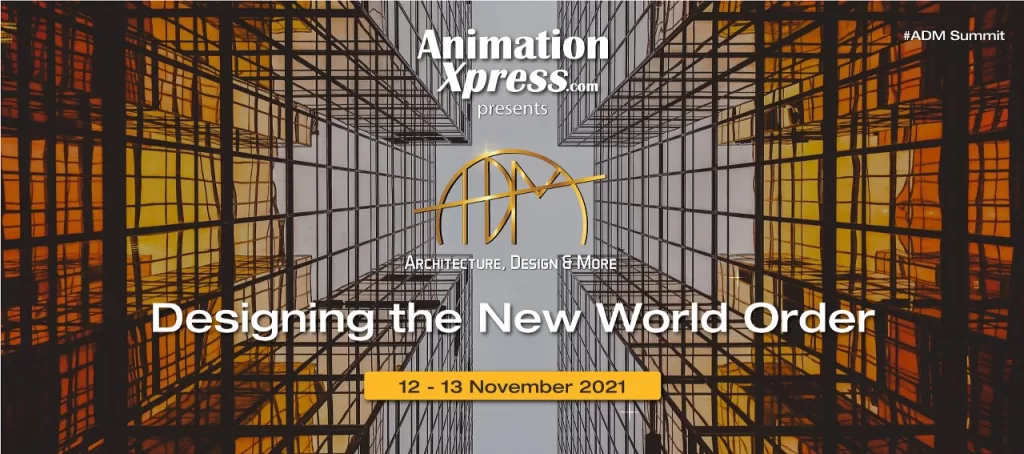 AnimationXpress' Architecture, Design & More took place virtually on 12th and 13th of November 2021. It was an attempt to explore new levels of purpose in the architectural design field. ADM generates thought leadership and acts as a catalyst to contemplate upon unique ideologies that address challenges that require consideration. Its key focus is on Society, Diversity & Inclusivity, Technology, Education & Careers.
3.Design U Summit – House Beautiful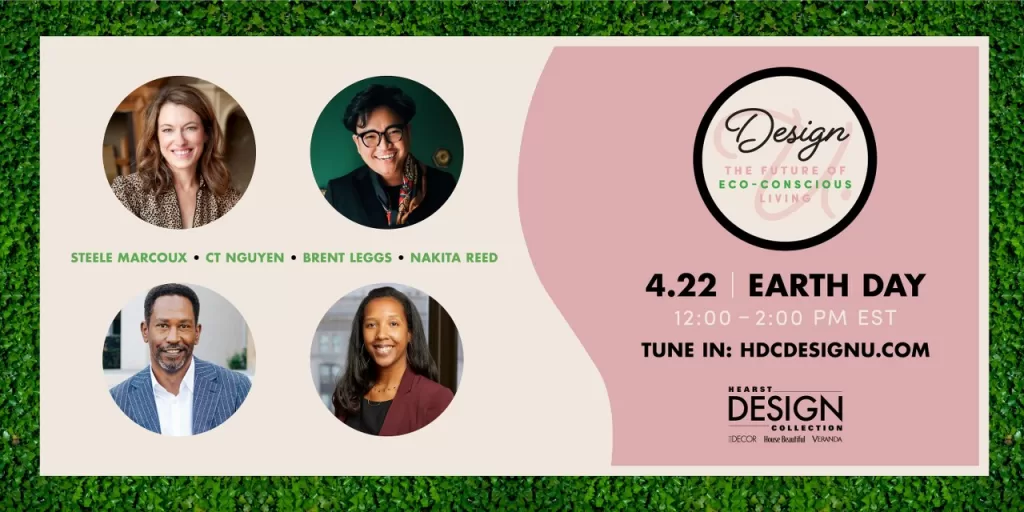 On Earth Day, House Beautiful, in collaboration with Elle Decor and Veranda, hosted Design U, an annual virtual summit. During the latest summit in 2021, the focus was on the future of eco-conscious living. Design U brimmed with journalists, authors, filmmakers, explorers, and ocean advocates. The speakers explored challenges within a number of industries, including business, finance, design and architecture, fashion, and beauty and wellness.
4.WAFVirtual – World Architecture Festival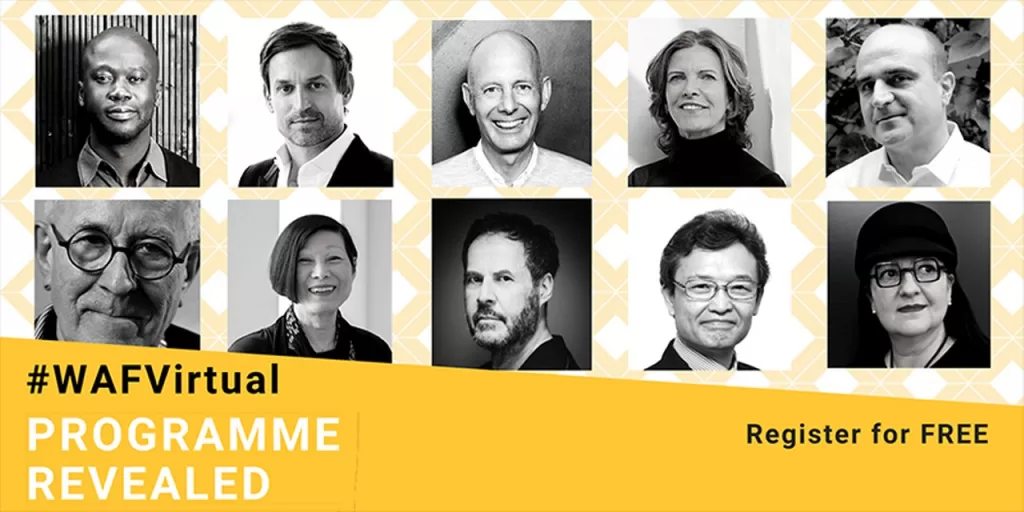 WAFVirtual, by the World Architecture Festival, was a week-long virtual architecture summit that took place from November 30 to December 4, 2020. The event had free registration and offered great networking opportunities and panel discussions with eminent architects and speakers. Jeanne Gang, Ben van Berkel, and Sir Peter Cook were the headline speakers for WAFVirtual. A series of talks will discuss pressing international topics, including living with pandemics and winning new business in a post-Covid world.
Hotel Designs Live was born out of the need to keep the industry connected and conversational during the lockdown period. They invite industry experts, designers, architects, hoteliers, and developers to attend the session free of charge. Their discussions aim to look beyond the pandemic and embrace the advent of technology. They also include a session called "Product Watch", where suppliers can pitch their products and services live. As a result, the innovative strategy bridges the gap between suppliers and designers.
6.Design Trust Virtual Conference – By Design Trust Ltd.
Hosted by Design Trust Ltd., the Design Trust Virtual Conference revolves around the main theme "Smarter ops, better business". The conference, which took place between September 15 and October 30, 2020, gave members the opportunity to compare various design studio management platforms, project management and CRM platforms, and much more. The online format allowed members to invite staff to sit in on the demos to assist with insight and analysis.
7.CEU and Virtual Vendor Event – National Kitchen And Bath Association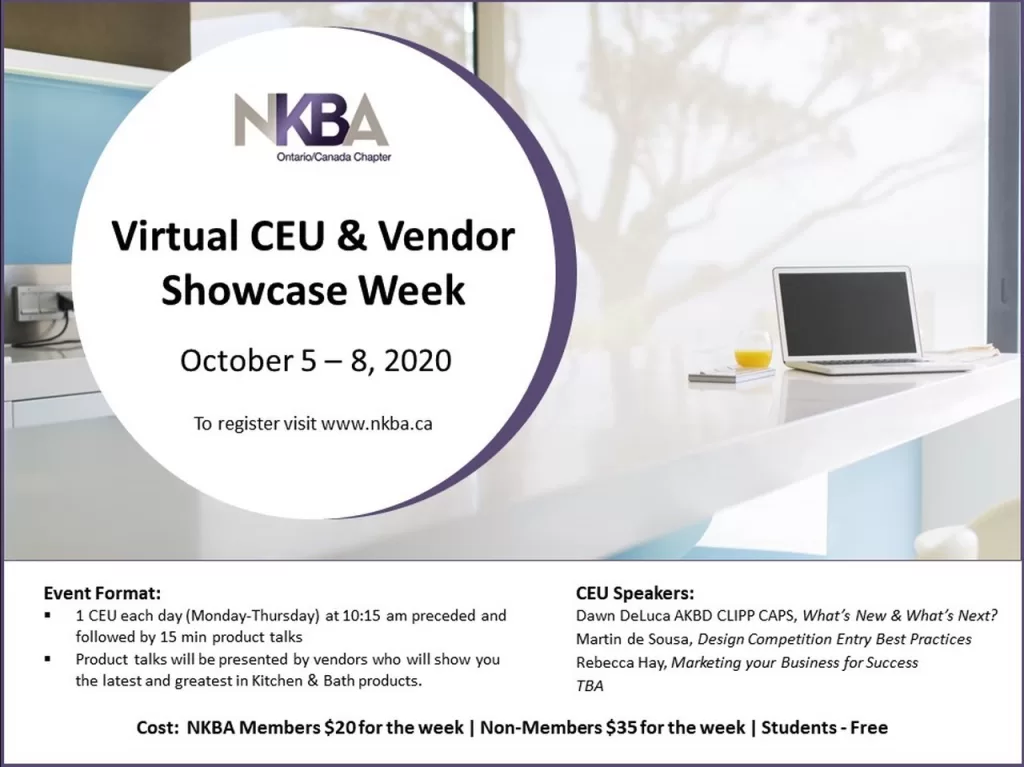 The virtual CEU shifted to the virtual event due to the pandemic. Organised by the National Kitchen And Bath Association, it had Product Talks, which allowed attendees to engage with various vendors. The attendees are introduced to the latest kitchen and bathroom products online. It was a four-day event with four CEUs and sixteen vendor presentations, which were one hour and fifteen minutes, respectively. Many eminent speakers shared their views on kitchen and bath products.
8.LivABLE Environment Conference – Ontario Association of Architects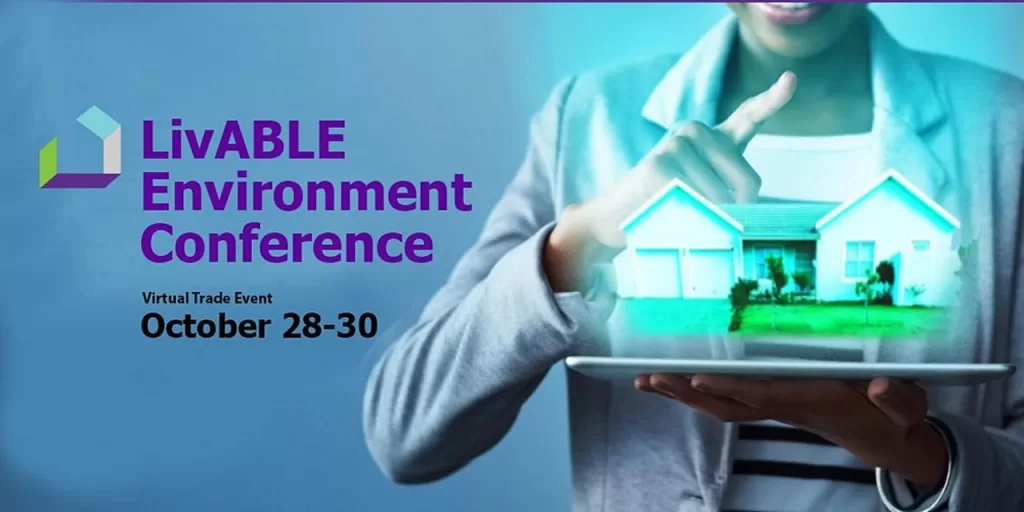 The LivABLE Environment Conference was a virtual trade event that explored designing healthy and inclusive residential spaces. It brought together a lineup of over thirty keynotes and panel discussions. These discussions explored five themes: design, accessibility, technology, wellness, science, and technology. Curated product expositions were also part of the virtual conference. The LivABLE Environment Conference took place online from October 28 to 30, 2020.
9.Renew / Reuse Virtual Summit – The Architect's Newspaper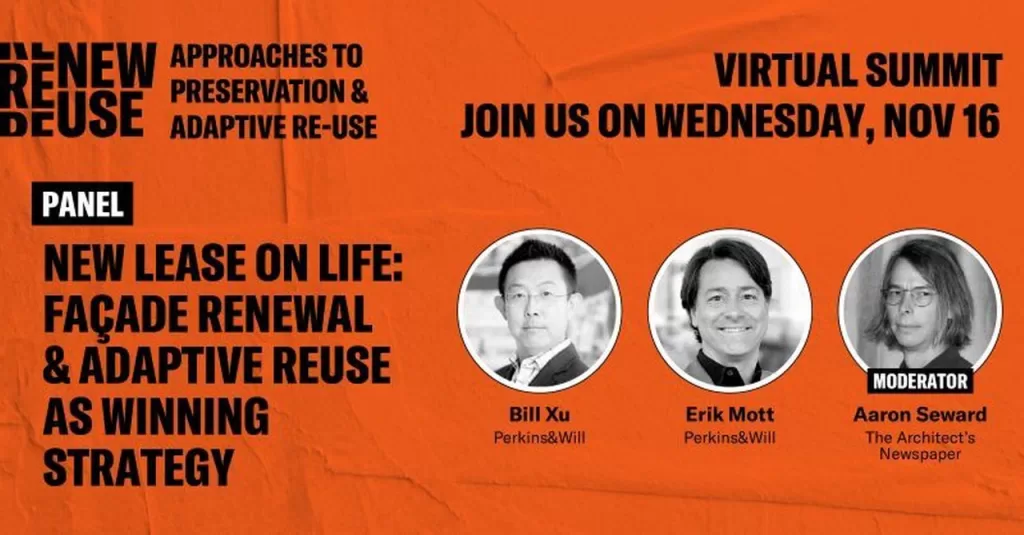 AN Media Group's Renew/Reuse was a hub to discuss the best approaches to preservation and adaptive reuse of the existing built environment. It foregrounded exemplary projects, identified best practices for their completion, and spotlighted emerging technologies within this exciting field. The event exhibited case studies from historical preservation, adaptive reuse, repositioning and renewal of ageing assets, deep green retrofits, and more. It was a virtual summit that took place on November 16, 2022.
10.Interior Design Show Vancouver – IDS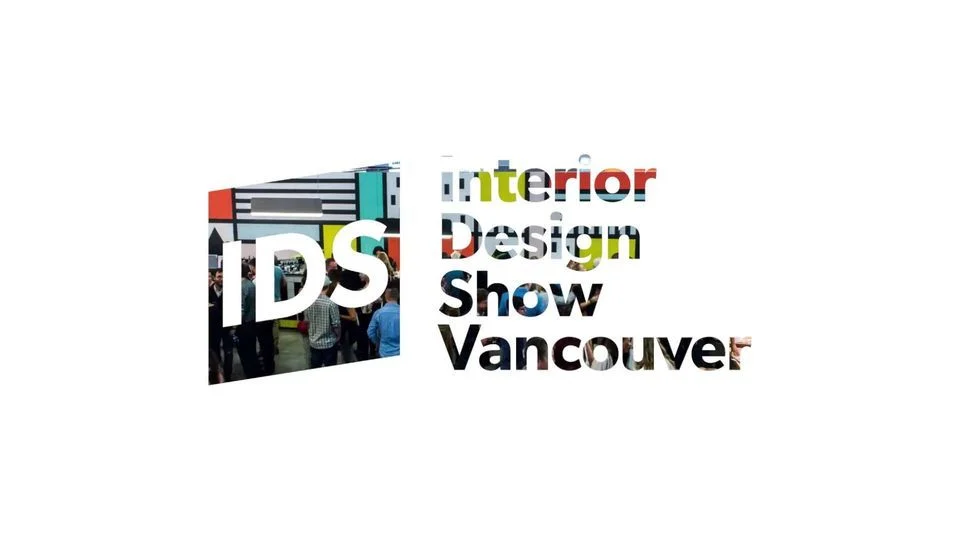 Interior Design Show Vancouver was a hybrid event with both offline and online events from October 1st to 8th, 2020. The theme "Natural Wonder", played with the concept of nature as a creative director. It showcased work from designers, artists, makers, and brands. There were over 20 virtual seminars, where many spoke about topics such as designing for a post-pandemic world and the future of city planning. In addition, participants were able to connect with high-profile and renowned design professionals from around the world.
Innovations in virtual Architecture Events are diversifying and experimenting. There is an investigation into new modes of communication, such as the metaverse and augmented reality. Unfortunately, there are architects who find it extremely difficult to interact with virtual platforms. They might even be sceptical of the boons of virtual Architecture Events. Events like the IIDA are the top contenders in the field, and architects must attend such events to gain exposure. Thus, we as architects must spread awareness of the plethora of possibilities and persuade others to delve into the virtual world.
The post 10 Sought After Virtual Architecture Events Of All Time appeared first on The Architects Diary.